Sam Blake
Sam primarily covers entertainment and media for dot.LA. Previously he was Marjorie Deane Fellow at The Economist, where he wrote for the business and finance sections of the print edition. He has also worked at the XPRIZE Foundation, U.S. Government Accountability Office, KCRW, and MLB Advanced Media (now Disney Streaming Services). He holds an MBA from UCLA Anderson, an MPP from UCLA Luskin and a BA in History from University of Michigan. Email him at samblake@dot.LA and find him on Twitter @hisamblake
The legal services industry has long been seen as slow to innovate. Two new products that interface directly with the U.S. Patent and Trademark Office aim to change that. Both are produced by intellectual property (IP) startup Brainbase.

---
File, one of those new products, applies to the beginning of a trademark's lifecycle, aiming to help companies apply for trademarks with the USPTO. Using AI and an API that plugs into the patent office's database, the technology searches the federal agency's data to ensure trademark availability, selects the proper classification among 45 options and completes the filing process.

The service is available to the first 2,000 users for a one-time fee of $199. That's on top of the $250 filing fee per registration with the USPTO. Hiring a lawyer to complete the trademark filing process can run several thousand dollars.
Brainbase's other new product, Vault, allows companies to import their trademarks – or a competitor's – from the USPTO into a dashboard. For a small monthly fee, users can track whether similar filings that may infringe on those trademarks enter the agency's data system, and can automatically trigger a cease-and-desist letter.
The two new products follow on the startup's beachhead product, Assist, which is already used by Buzzfeed, BBC and Sanrio among others to track the financial performance of their trademark portfolios and identify new exploitation opportunities.
Founded by mid-20s serial entrepreneur Nate Cavanaugh, Venice-based Brainbase sees itself as a technological disruptor of the stodgy IP space. The company has previously raised $15 million to automate intellectual property management, and was nominated one of L.A.'s hottest startups, according to the panelists in dot.LA's VC sentiment survey.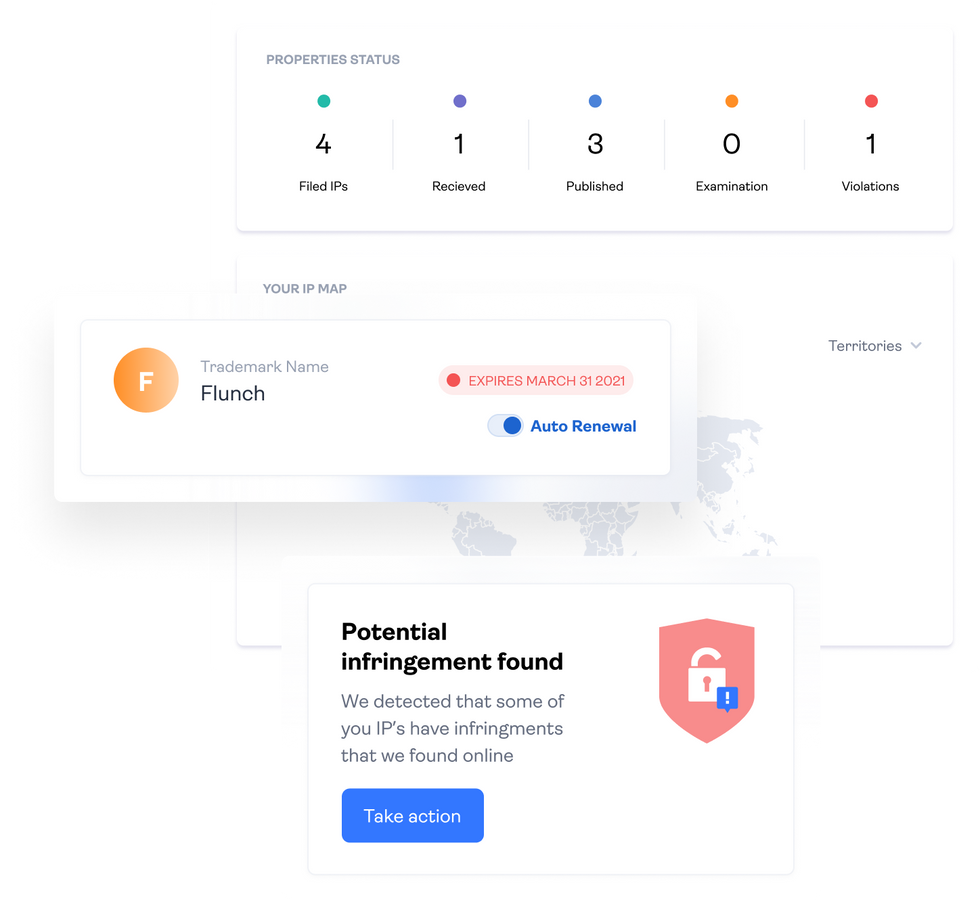 A screenshot of Brainbase's new Vault tool.
Image courtesy of Brainbase
The company's goal is to create an end-to-end suite of software that enables companies to manage the entire lifecycle of a trademark.
"To my knowledge this is the first trademark analytics offering that I've seen," said patent attorney Chris Palermo, who's worked extensively with startups in L.A. and Silicon Valley.
But, he cautions, relying exclusively on automated legal services could create more trouble than it's worth. In particular, sending a cease-and-desist letter without doing research may leave some companies wishing they'd ponied up for advice from a professional.
"Before you actually sign and send one of those, there's a lot you've got to think about," Palermo said. "For example, dispatching a strongly worded letter to another party may create declaratory judgment jurisdiction for that party, where they can sue you first."
Brainbase doesn't suggest its software should replace every company's legal team. In some cases, it highlights how it can help in-house lawyers work with other teams more effectively.
"We are unlocking this black box that is typically the domain of the lawyers and the legal team inside a company, and making the information easily accessible to anybody in the company: marketing, sales, HR," said chief product officer Gautam Godse.
"That allows for the revenue-driving folks and the legal folks to be on the same page," added communications director Greg Holtzman.
Making headway with companies that may wish to add visibility to their trademark portfolios outside the legal team could ruffle some feathers, however.
"They may see some pushback from in-house legal departments because, to some extent, this could threaten the business case for having a larger in-house practice," Palermo said.
Brainbase's new products took nine months to develop and were completed by a team of 15 developers, designers and product managers.
Now that it can offer end-to-end trademark services, Godse said Brainbase will look to expand into other countries, then to other forms of IP, starting with patents before moving to copyrights.
The company declined to disclose figures on its revenues or valuation.
From Your Site Articles
Related Articles Around the Web
Sam Blake
Sam primarily covers entertainment and media for dot.LA. Previously he was Marjorie Deane Fellow at The Economist, where he wrote for the business and finance sections of the print edition. He has also worked at the XPRIZE Foundation, U.S. Government Accountability Office, KCRW, and MLB Advanced Media (now Disney Streaming Services). He holds an MBA from UCLA Anderson, an MPP from UCLA Luskin and a BA in History from University of Michigan. Email him at samblake@dot.LA and find him on Twitter @hisamblake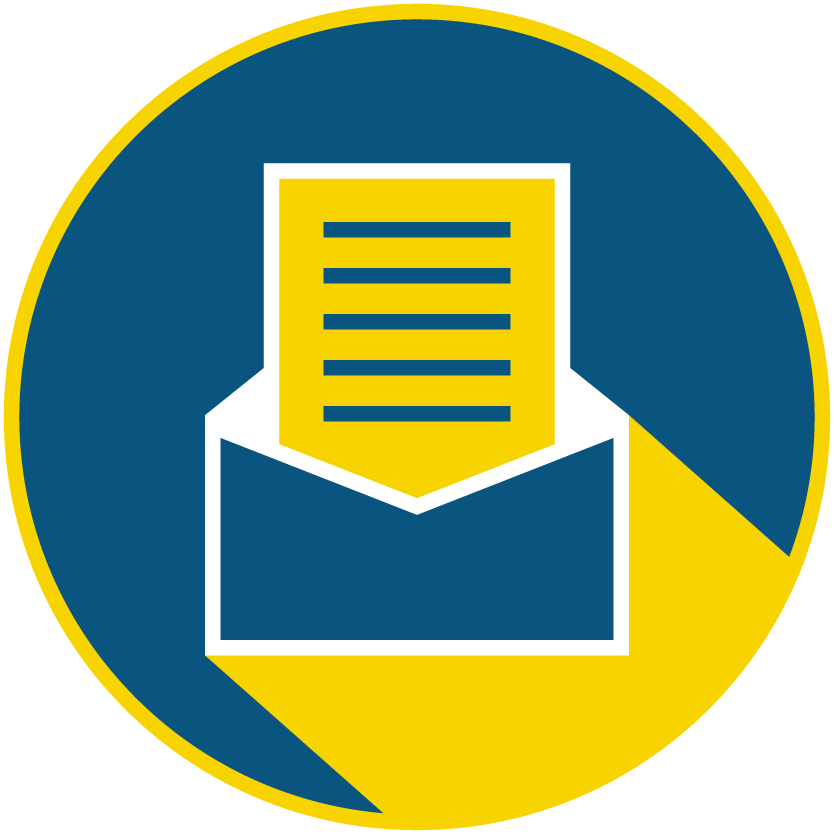 Subscribe to our newsletter to catch every headline.
Harrison Weber
Do you know something we should know about L.A. tech or venture capital? Reach out securely via Signal: +1 917 434 4978.
Harrison is dot.LA's senior finance reporter. They previously worked for Gizmodo, Fast Company, VentureBeat and Flipboard. Find them on Twitter: @harrisonweber. Send tips on L.A. deals to harrison@dot.la. Pronouns: they/them.
As gamers struggle to get their hands on key components including graphics chips, a PC company that's offering a workaround of sorts just raised $103.5 million, according to a recent
regulatory filing
.
NZXT sells PC cases and accessories, as well as custom and pre-built gaming machines. The 17-year-old company closed the nine-figure deal within the last month, and it estimated that $35 million would be used to repurchase stock from co-founder Johnny Hou, who also co-founded L.A.-based coffee accessories maker Acaia.

Headquartered in the City of Industry, about 20 miles east of Downtown Los Angeles, NZXT did not respond to requests for comment on the deal.
Supply-chain issues triggered by the pandemic, as well as rising demand and scalpers, have inflated the price of many PC components and made them harder to come by in recent years. It's a massive headache for players and streamers, who need the right hardware to run graphically demanding games such as "Grand Theft Auto V," as well as less intensive titles such as "Fortnight."
The phenomenon led NZXT to ditch the dedicated graphics card entirely in its new $800 Foundation PC. Instead, the budget-minded machine offers a general-purpose Ryzen 5600G processor. The CPU includes a built-in GPU and is less appealing to scalpers, but it apparently can still handle popular online games like "League of Legends."
The offering reflects how supply-chain troubles have forced companies to get creative so they can continue shipping out new products.
In addition to supply-chain woes, NZXT recalled tens of thousands of PC cases earlier this year. The company's H1 mini-ITX model posed a fire hazard, the U.S. Consumer Product Safety Commission said.
From Your Site Articles
Related Articles Around the Web
Harrison Weber
Do you know something we should know about L.A. tech or venture capital? Reach out securely via Signal: +1 917 434 4978.
Harrison is dot.LA's senior finance reporter. They previously worked for Gizmodo, Fast Company, VentureBeat and Flipboard. Find them on Twitter: @harrisonweber. Send tips on L.A. deals to harrison@dot.la. Pronouns: they/them.
Samson Amore
Samson Amore is a reporter for dot.LA. He previously covered technology and entertainment for TheWrap and reported on the SoCal startup scene for the Los Angeles Business Journal. Samson is also a proud member of the Transgender Journalists Association. Send tips or pitches to samsonamore@dot.la and find him on Twitter at @Samsonamore. Pronouns: he/him
Embattled video game publisher Activision Blizzard is facing its third work stoppage in the last five months as employees at its subsidiary studio Raven Software walked out to protest layoffs of its quality assurance testers.
Employees have staged other walkouts in recent months to call attention to Activision's handling of ongoing complaints of rampant gender inequality and sexual harassment within the company. This has happened in tandem with calls from employees and activist investors for CEO Bobby Kotick to resign over his handling of the ongoing scandal.
About 60 full and part-time workers engaged in a work stoppage and virtual walkout that began the morning of Dec. 6.
Activision laid off 20 contractors and temporary employees across its studios when it announced the news late last week that some contractors would be promoted to full-time while others wouldn't get their contracts renewed. The Washington Post first reported that a dozen contractors working for Raven Software doing quality assurance testing on games were let go.
In a letter to Activision, Raven Studios workers said several staffers had recently relocated to Wisconsin without help from the company in anticipation of regular in-person work, but were told their contracts ended.
"'Call of Duty: Warzone', which recently announced the release of a new map and integration with the 'Call of Duty: Vanguard' title, earns $5.2 million per day," the workers' letter noted.
Raven's employees are demanding Activision offer all the employees full-time employment, including those who were laid off. Read their letter to Activision in its entirety here.
"Activision Publishing is growing its overall investment in its development and operations resources," the company said in a statement provided Monday afternoon by spokesperson Rich George.
"We are converting approximately 500 temporary workers to full-time employees in the coming months. Unfortunately, as part of this change, we also have notified 20 temporary workers across studios that their contracts would not be extended," Activision added.
Raven is a studio owned by Activision Publishing, which is itself a business division operated by Activision Blizzard. The company added that every employee affected by the cuts was a contractor, and noted that since contracts are just not being extended it was technically not a layoff.
Activision also said in a statement it supports the employees' decision to walk out, echoing similar statements it gave at the time of past demonstrations. "We support their right to express their opinions and concerns in a safe and respectful manner, without fear of retaliation," the company's statement said.
Some workers at Treyarch, another studio that's long worked on development of the "Call of Duty" games, were made full-time today, according to ABetterABK, the workers' group advocating for changes at the company. In a tweet, the group wrote "in light of recent events, there is no excuse for the company to lay off 30% of Raven's QA department while simultaneously making all Treyarch TEA's full time employees."
Raven Studios is based in Wisconsin and does vital quality assurance testing for one of Activision's biggest franchises, "Call of Duty." It recently was a critical part of shipping the company's newest installment in the series, "Call of Duty: Vanguard," which released Nov. 5.
In its November earnings report Activision said "Call of Duty" was one of its most popular franchises and helped the company soar to over $2 billion in revenue within a three-month period. The company's third quarter earnings saw revenue up 6% annually.
The timing of the walkout is notable; it is happening just as quality assurance testers are needed most: 48 hours before the launch of the a map in the massively popular multiplayer "Call of Duty: Warzone" game, which will be added along with a slew of cosmetic items and weapons as part of Activison's regular updates on Dec. 8.
Samson Amore
Samson Amore is a reporter for dot.LA. He previously covered technology and entertainment for TheWrap and reported on the SoCal startup scene for the Los Angeles Business Journal. Samson is also a proud member of the Transgender Journalists Association. Send tips or pitches to samsonamore@dot.la and find him on Twitter at @Samsonamore. Pronouns: he/him
https://twitter.com/samsonamore
samsonamore@dot.la
Emma Betuel
Emma Betuel is a science and health reporter. Her work has appeared in Inverse, Future Human, and Texas Monthly, among others publications.
For the last five months, orders of grilled chicken have zipped through the skies of Costa Mesa.
In June, restaurant chain El Pollo Loco launched a drone delivery program in the city of about 113,000, which also serves as the site for its corporate headquarters. While other companies have piloted drone programs that deliver to pickup sites, El Pollo Loco was aiming to become one of the first to deliver food to backyards.
Their delivery drones ascend to about 200 feet, and lower chicken deliveries using an 80-foot wire to people's homes.
From the perspective of Andy Rebhun, the vice president of digital at El Pollo Loco, the company has had "an unprecedented'' amount of customer interest in the service, measured by new signups to the company's drone delivery landing page, airloco.com. Rebhun wouldn't disclose the number of completed drone deliveries or how many people have signed up for the program, but said the latter was a "six-figure number."
"Once we shared the story of our first deliveries, it got massive interest on all our social media channels and several videos had over a million organic views," he said.
The arrangement is likely to become more common in the coming years.
El Pollo Loco is far from the only company to dive into the world of drone delivery. Last week Walmart announced the launch of a drone delivery pilot program in Farmington, Arkansas.
El Pollo Loco's program is run in partnership with Flytrex, an Israeli drone delivery startup that in November raised $40 million in Series C funding. Other companies have started to run pilot programs featuring the company's drone tech, too. Some Brinker International restaurants like Chili's, It's Just Wings and Maggiano's Little Italy piloted drone programs with Flytrex in North Carolina.
Across all of those programs, Flytrex CEO and co-founder Yariv Bash said the company has completed "thousands of deliveries," the bulk of which have come in the past few months (the company claims to be doing 10 times more deliveries now than it was doing at the beginning of 2021).
So far, Bash said "thousands" of people have registered for Flytrex's delivery app – though most of their homes aren't in range to receive drone deliveries, he said. But those who are in range tend to be repeat customers, which accounts for the number of deliveries.
"So far, more than 50% of people who have registered use three deliveries or more. It's pretty viral – people really love it," he said.
Just 2% of restaurants use drone delivery, though 10% appear to be interested in incorporating them, the report found. But there does seem to be some interest in drone delivery from consumers: 38% of consumers expressed interest in the service.
However, drone delivery isn't always well-received. A drone delivery program run by Wing (Alphabet's drone delivery company) in Canberra, Australia led to noise complaints in 2018. An Australian government analysis also upheld that the drones were breaking the neighborhood's noise standards of 45 decibels, and had a "particular pitch" that is more noticeable. Wing has since debuted a quieter drone.
There are concerns in the U.S., too. In one U.S.-based survey of 801 phone interviews run by the public affairs company the Hawthorne Group, 51% of consumers supported neighborhood drone deliveries. But, 48% were still "somewhat concerned" about safety, and 71% were concerned about privacy.
That said, some U.S. communities with drone delivery programs are reporting positive results. A study conducted by scientists at Virginia Tech, for example, found that 87% of surveyed residents had positive feelings towards drone delivery programs. During the pandemic, the study found that positive feelings increased in 58% of residents.
The authors of that study suggested that opinions of drone delivery may be higher in communities that experience it (though that hasn't necessarily been the case in Australia).
As for restaurants, Ann Golladay, an associate director at Datassential, said that once people experience new technology, attitudes also tend to change in positive ways.
"We've found in our research that consumers are generally opposed to new technology until they use it, and then satisfaction is high and it is well-loved," Golladay, told dot.LA.
The pandemic, she adds, has only made consumers more open to new forms of technology in restaurants.
The Costa Mesa City Council, a host city for the El Pollo Loco drone project, did not return multiple requests for comment for this story. But Aaron Levitt, the principal engineer in the town of Holly Springs, North Carolina, which just introduced a similar Flytrex restaurant delivery program, did note that residents have been receptive.
"We did have a lot of reactions. The majority were very positive and very excited," he told dot.LA.
Holly Springs has earned membership in an FAA pilot program aimed to facilitate drone programs. Flytrex is running drone deliveries through a launch station at a nearby shopping center; restaurants simply drop off orders at the launch station, and the drone takes it from there.
Building community trust in a drone project came down to two large factors: noise and privacy.
"The typical response you would get from the people that were not really so sure or who were negative about it was: they're going to be spying on me," said Levitt. "And as soon as you say there's no cameras on the drones, everyone just relaxes." (Flytrex drones do not have any cameras, a spokesperson confirmed.)
As for noise, Levitt requested that Flytrex run specific tests to ensure that the drones wouldn't become excessively loud. The results of those tests showed the drone is about 66 decibels loud during active delivery, about as loud as a normal conversation or an active office. It's 55 decibels loud while flying overhead en route to delivery – as loud as a household refrigerator.
Levitt's hope for drone deliveries is that they can eventually make deliveries to workers at a nearby business park, who are looking for nearby food options. He also sees it as a perk that may excite other large companies like Amgen, who is building a facility in Holly Springs, to come to town. He also hoped drones would become useful for small businesses close to the launch site – though those partnerships have yet to materialize.
"Maybe a mom-and-pop sort of restaurant could use Flytrex as a delivery option. Eventually, I think that's going to be a real thing, where any of those restaurants in that area could utilize them as delivery and you know, maybe help grow a business," he said.
Ultimately, drone delivery still has a long way to go to live up to the hype surrounding it. But so far, enthusiasm appears high. Rebhun, for one, said drones are "absolutely" part of El Pollo Loco's strategy going forward, though they are still evaluating the program.
"We have no reason not to welcome the technology as a more permanent part of business," he said.
Emma Betuel
Emma Betuel is a science and health reporter. Her work has appeared in Inverse, Future Human, and Texas Monthly, among others publications.