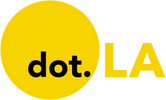 Get in the KNOW  
  on LA Startups & Tech  
X
David Shultz
David Shultz is a freelance writer who lives in Santa Barbara, California. His writing has appeared in The Atlantic, Outside and Nautilus, among other publications.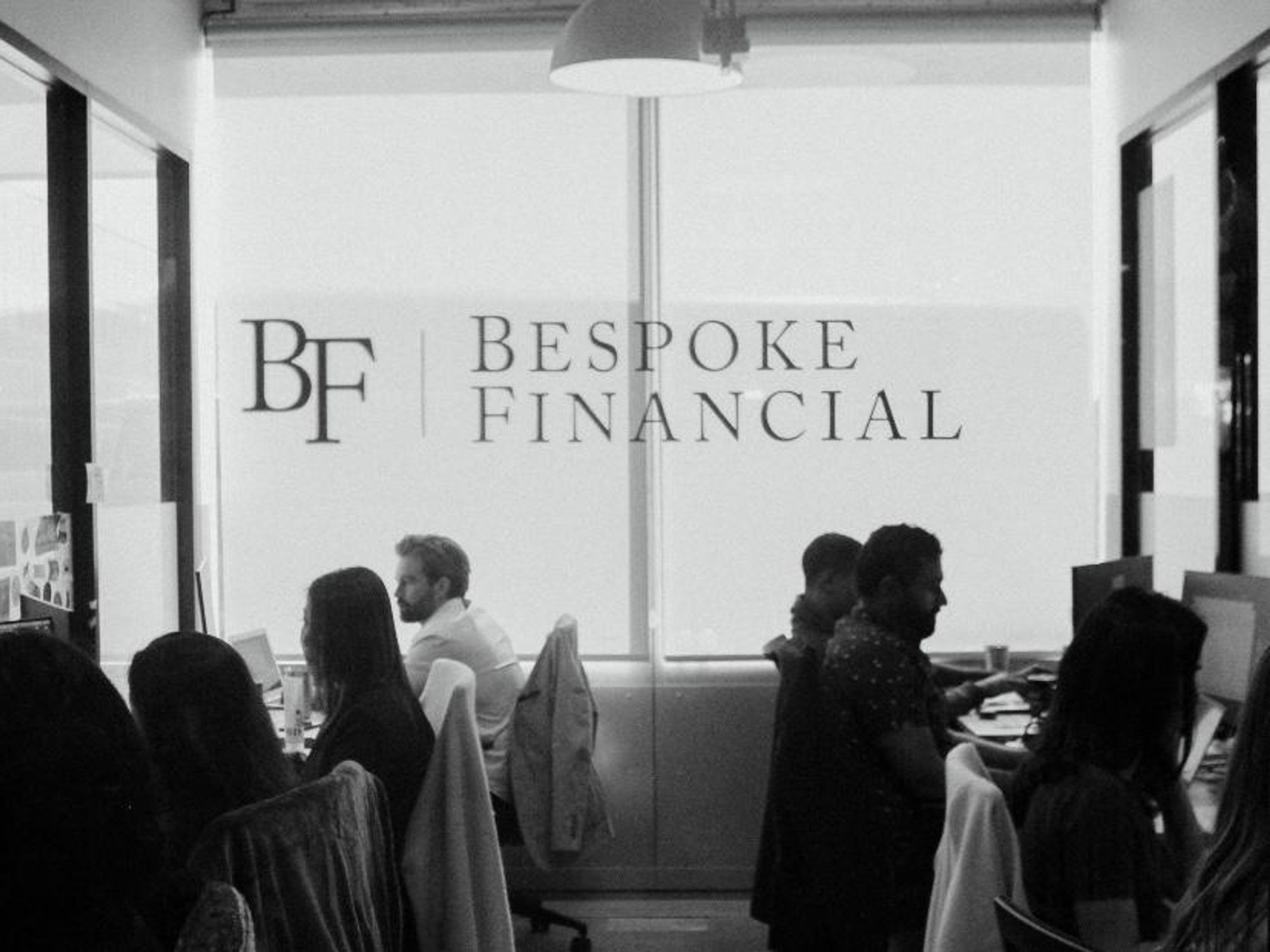 George Mancheril has a habit of fidgeting with his wedding band while talking at warp speed about debt capital markets. The effect is more evocative of Wall Street uppers than Californian cannabis, but looks can be deceiving.
True, Mancheril cut his teeth back in New York, working in fixed income trading at Goldman Sachs and structured credit at Guggenheim Partners. But he's been a Santa Monica resident for the last eight years, and now, as the 35-year-old CEO of Bespoke Financial, he's bringing his Wall Street expertise to the cannabis industry.
---
Especially in the beginning, the core philosophy behind Bespoke Financial was simple: Like any consumer product industry, cannabis companies need to borrow money. They need to buy sugar for edibles. They need to buy plastic packaging materials from China — in bulk and in advance — to wrap their products. They need office supplies. For any of this, companies need short-term loans.
Photo by Richard T on Unsplash
Even before COVID, equity investors were retreating from cannabis: From 2018 to 2019 equity and debt capital raised declined from $14.2 billion to $11.7 billion. Venture startup money was starting to run dry. The pandemic only created more market volatility, which in turn made it even more difficult for cannabis companies to raise capital. At a time when everybody needed loans, lenders were scarce.

"People compare it to alcohol, tobacco, pharmaceuticals. If you look at any one of those industries, they rely on functioning debt capital markets," said Mancheril.
Paul Seaborn, an assistant professor of commerce at University of Virginia, agrees that debt capital markets are essential for mature consumer products industries, but he also thinks cannabis is going to stay weird for a long time yet.
"Every month, every year the industry is becoming more normal, but that doesn't mean that it's gone mainstream by any means," said Seaborn. "There's going to be a need for companies like this one who specialize in cannabis."
This isn't a novel concept, but servicing the cannabis comes with a unique set of challenges. For one, despite being "fully legal" in 11 states, weed is still illegal under federal law, meaning the Federal Deposit Insurance Corporation (FDIC) cannot insure the banks on loans to marijuana companies. Cannabis laws also vary wildly by state and are in constant flux.
"Dealing with an industry like cannabis, you run into every single issue—things that would be comical in any other industry," said Mancheril. "If this was easy, everyone would be doing it. It's the difficulties and the headaches that create the opportunity in front of us today."
Bespoke CEO George Mancheril
Lending to the nascent cannabis industry has been Bespoke's bread and butter since it launched in June of 2019, but the company also has much larger fintech aspirations. In April, Bespoke raised $8 million in Series A funding to expand a broader tech platform built on top of its underwriting model. A sort of Stripe-but-for-cannabis, the software aims to connect with banking systems, point of sales systems, compliance platforms and accounting packages like QuickBooks.
In combination with a suite of lending options, Bespoke allows cannabis companies more flexibility in how they order, invoice, borrow and pay — and because they don't actually handle marijuana, they're only considered a cannabis-adjacent company. This distinction lets them facilitate payments on their platform while avoiding sky-high transactional fees that banks and credit unions charge to cannabis companies to cover the higher compliance and disclosure requirements associated with the industry.
"A cannabis company looking to pay their vendor via ACH (an automated clearing house that coordinates money transfers) may have to pay 0.5% to 1% per ACH, which can add up quickly," said Mancheril. "Sending or receiving an ACH costs us 10 cents." The concept behind the platform is based on the ProducePay software model, which was created in 2014 by Mancheril's Bespoke co-founders, Ben Dusastre and Pablo Borquez, to provide a fintech platform for farmers. Now they've set their sights on a new crop.
The movement of money through the cannabis sector has historically been extremely opaque due to its forced reliance on cash, but as more and more companies are onboarded, Bespoke also gains a clearer understanding into the industry's cashflow. This allows them to refine their underwriting model even further and also identify new business needs in the industry that might be served with the platform.
But what happens if weed becomes federally legalized? Mancheril admits that the prospect could certainly introduce more competition into the lending landscape, but ultimately he believes legalization would be a net benefit to Bespoke. Mancheril said legalization would entice new investors into the space as well.
"You're going to have institutional capital looking to deploy 100, 200, 300 million dollars at a clip to the cannabis sector," he said. "They can either do the work themselves and try to underwrite these companies and try to understand the nuances of compliance, or you can work with someone like Bespoke."
Seaborn agrees that expertise in such a uniquely challenging landscape will likely take time to develop. "It would be very hard for someone who just does generic debt lending to pick up information from one of these cannabis companies and know if this is going to be a safe lending situation," he said.
Ultimately the success of Bespoke will likely mirror the success of the industry at large, but that's what drew Mancheril to the industry in the first place.
"I believe in the industry, and I believe there's a core consumer base that will keep this a thriving market," he said. "There are great fundamentals and great growth projections."
Even though he still sounds like a New York finance guy, he does keep a weed vape pen on hand at all times. If he can find a few moments to relax, he'll spark up a bowl and brew a cup of chai. California appears to suit him just fine.
Editor's note: This story has been updated to clarify George Mancheril's previous roles.
David Shultz
David Shultz is a freelance writer who lives in Santa Barbara, California. His writing has appeared in The Atlantic, Outside and Nautilus, among other publications.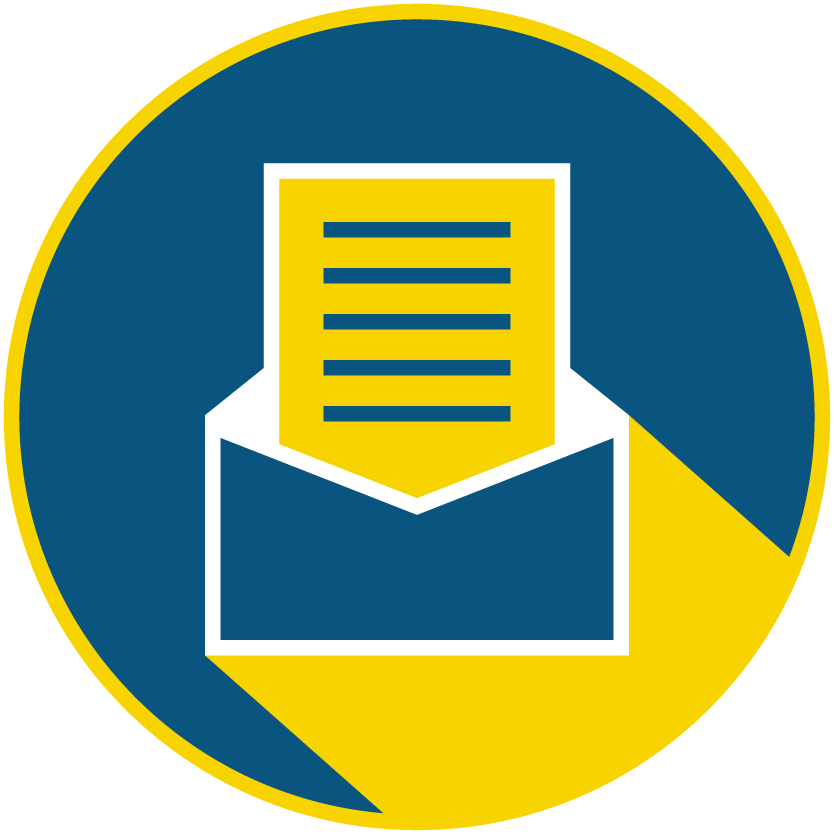 Subscribe to our newsletter to catch every headline.
Christian Hetrick
Christian Hetrick is dot.LA's Entertainment Tech Reporter. He was formerly a business reporter for the Philadelphia Inquirer and reported on New Jersey politics for the Observer and the Press of Atlantic City.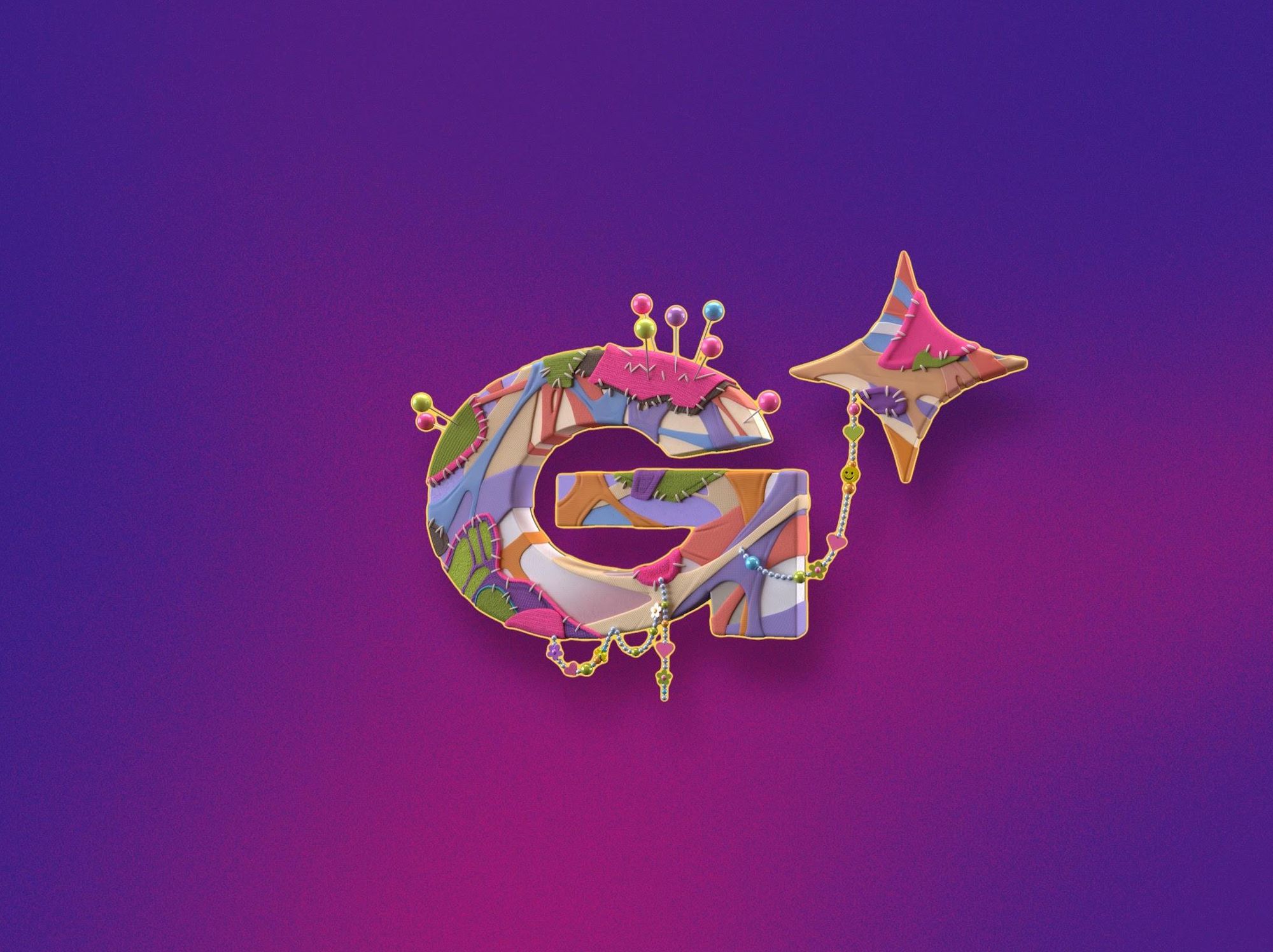 When avatar startup Genies raised $150 million in April, the company released an unusual message to the public: "Farewell."
The Marina del Rey-based unicorn, which makes cartoon-like avatars for celebrities and aims to "build an avatar for every single person on Earth," didn't go under. Rather, Genies announced it would stay quiet for a while to focus on building avatar-creation products.
Genies representatives told dot.LA that the firm is now seeking more creators to try its creation tools for 3D avatars, digital fashion items and virtual experiences. On Thursday, the startup launched a three-week program called DIY Collective, which will mentor and financially support up-and-coming creatives.
Similar programs are common in the startup world and in the creator economy. For example, social media companies can use accelerator programs not only to support rising stars but to lure those creators—and their audiences—to the company's platforms. Genies believes avatars will be a crucial part of the internet's future and is similarly using its program to encourage creators to launch brands using Genies' platform.
"I think us being able to work hands on with this next era—this next generation of designers and entrepreneurs—not only gets us a chance to understand how people want to use our platform and tools, but also allows us to nurture those types of creators that are going to exist and continue to build within our ecosystem," said Allison Sturges, Genies' head of strategic partnerships.
DIY Collective's initial cohort will include roughly 15 people, Sturges said. They will spend three weeks at the Genies headquarters, participating in workshops and hearing from CEOs, fashion designers, tattoo artists and speakers from other industries, she added. Genies will provide creatives with funding to build brands and audiences, though Sturges declined to share how much. By the end of the program, participants will be able to sell digital goods through the company's NFT marketplace, The Warehouse. There, people can buy, sell and trade avatar creations, such as wearable items.
Genies will accept applications for the debut program until Aug. 1. It will kick off on Aug. 8, and previous experience in digital fashion and 3D art development is not required.
Sturges said that the program will teach people "about the tools and capabilities that they will have" through Genies' platform, as well as "how to think about building their own avatar ecosystem brands and even their own audience."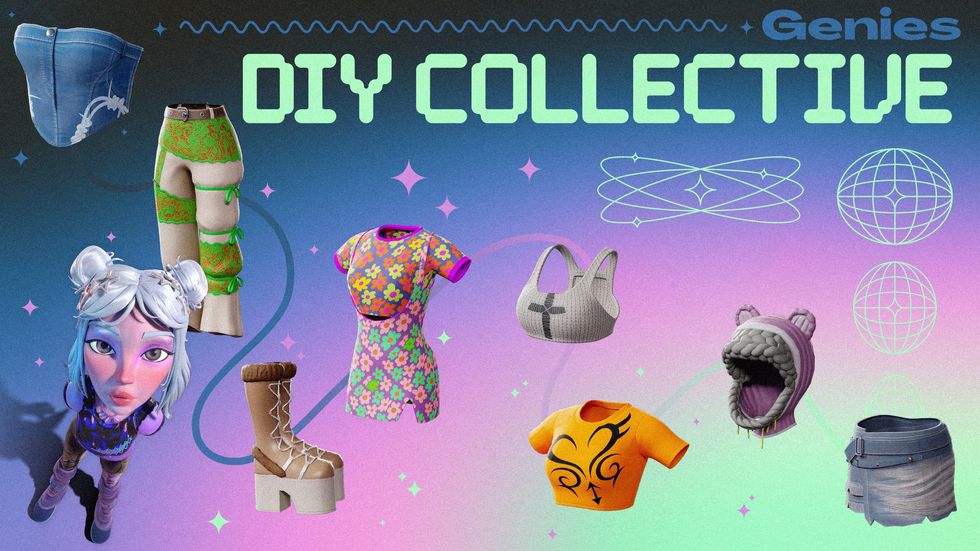 Image courtesy of Genies
Founded in 2017, Genies established itself by making avatars for celebrities from Rihanna to Russell Westbrook, who have used the online lookalikes for social media and sponsorship opportunities. The 150-person company, which has raised at least $250 million to date, has secured partnerships with Universal Music Group and Warner Music Group to make avatars for each music label's entire roster of artists. Former Disney boss Bob Iger joined the company's board in March.
The company wants to extend avatars to everyone else. Avatars—digital figures that represent an individual—may be the way people interact with each other in the 3D virtual worlds of the metaverse, the much-hyped iteration of the internet where users may one day work, shop and socialize. A company spokesperson previously told dot.LA that Genies has been beta testing avatar creator tools with invite-only users and gives creators "full ownership and commercialization rights" over their creations collecting a 5% transaction fee each time an avatar NFT is sold.
"It's an opportunity for people to build their most expressive and authentic self within this digital era," Sturges said of avatars.
The company's call for creators could be a sign that Genies is close to rolling out the Warehouse and its tools publicly. Asked what these avatar tools might look like, the startup went somewhat quiet again.
Allison Sturges said, "I think that's probably something that I'll hold off on sharing. We will be rolling some of this out soon."
Christian Hetrick
Christian Hetrick is dot.LA's Entertainment Tech Reporter. He was formerly a business reporter for the Philadelphia Inquirer and reported on New Jersey politics for the Observer and the Press of Atlantic City.
Christian Hetrick
Christian Hetrick is dot.LA's Entertainment Tech Reporter. He was formerly a business reporter for the Philadelphia Inquirer and reported on New Jersey politics for the Observer and the Press of Atlantic City.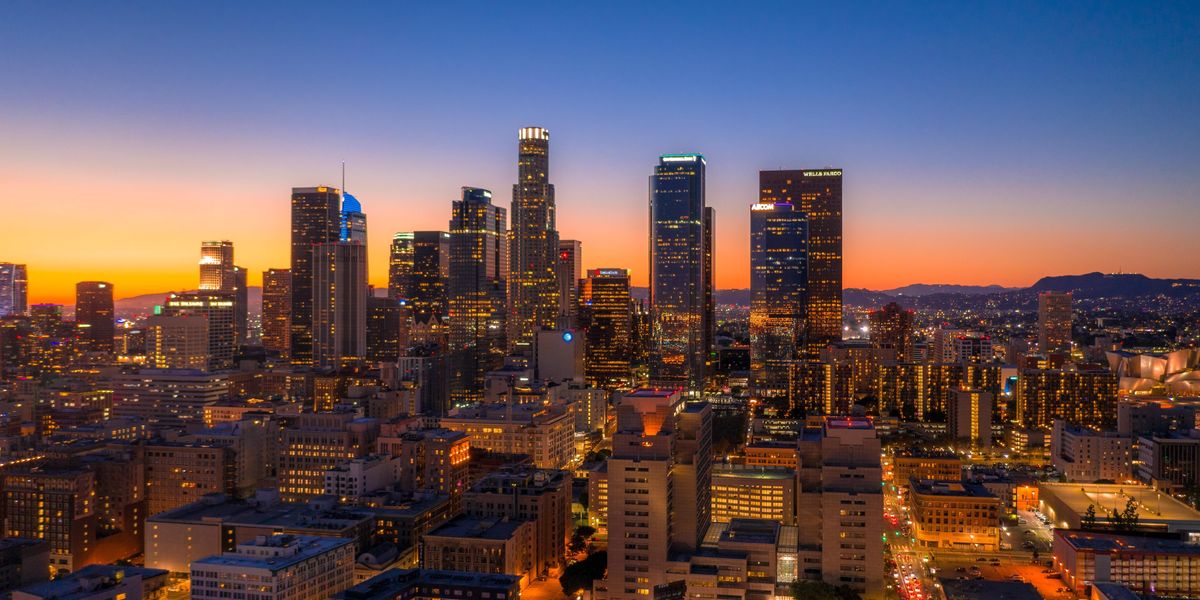 Much like the rest of the U.S., the Los Angeles region is facing a venture capital slowdown.
Venture capitalists are investing less money and striking fewer deals with L.A. startups lately, according to PitchBook Data and interviews with experts. There's been a sharp drop in the amount of money flowing back to investors, too, with a decline in public offerings or other exits by VC-backed companies.
The second quarter was still a strong one for L.A. by pre-pandemic standards, but it marks a significant slowdown after a record-smashing 2021. The cooling deal activity could continue during the current third quarter and beyond amid an uncertain economic environment and an overdue correction in startup valuations, VC executives told dot.LA.
"You're starting to see deal flow slow down and you're starting to see a lot of venture investors take a wait and see approach," said Brian Lee, co-founder and managing director of L.A.-based BAM Ventures.
PitchBook and the National Venture Capital Association recently released their second quarter Venture Monitor report on the investment landscape. According to PitchBook, VCs invested nearly $4.8 billion in the L.A. metropolitan area during the second quarter this year, a nearly 38% decline from the nearly $7.7 billion invested during the same period a year earlier. The number of deals dropped year-over-year from 353 to 278 from April through June.
Deal activity in the Los Angeles MSA since 2019. Source: PitchBook Data
Deal activity during the three-month period is also down from the first quarter of this year, when startups collectively received $7 billion from VCs across 337 deals. Still, L.A.'s second quarter deal count and investment volume were at or above quarterly figures in 2019 and 2020, according to PitchBook.
"The second quarter still maintained a lot of momentum from 2021 and the first quarter, especially if you're looking at the actual capital going to startups remaining historically high," PitchBook Venture Analyst Cameron Stanfill told dot.LA. "There's still a lot of money that's going into startups right now."
And L.A. has been one the strongest markets so far this year, trailing only the Bay Area and New York regions in deal count and deal value, according to the Venture Monitor report. As of June 30, there were 669 deals here collectively worth $12.6 billion.
Still, experts say investors are being more rigorous and selective. Taj Ahmad Eldridge, a co-founder and general partner at Include Ventures, said he's seen funds "taking their time" to do more due diligence before making an investment.
"They're looking for more traction on the customer side," he said of what funds are seeking lately. Startups do "not necessarily have to have some revenue piece of that, but at least just a pathway to where they could figure this out"
Indeed, startup founders are having a harder time raising funds just from intangibles like vision, a beta product or celebrity involvement, said Joey Boukadakis, founder of L.A.-based General Specific, which advises early and growth stage startups.
"The main variable it feels like investors are focusing on is this signal that someone is willing to pay you for something," Boukadakis said. "Companies with some kind of revenue around what they're doing in today's world most likely have a better chance of having conversations and bringing on additional capital."
That could be bad news in the short term for startups in emerging tech spaces like Web3, a decentralized vision for the internet based on blockchain technology. Crypto and NFTs may very well change the digital world as we know it, but not anytime soon.
Investing activity in Web3 hasn't stalled, but valuations in that space have "come down quite a bit," said Anna Barber, partner at L.A. VC firm M13. (Disclosure: M13 is an investor in dot.LA)
"We're talking about an emerging market where six months to a year ago, there might have been more appetite for risk," she said. "We're very interested in the sector. We're continuing to invest. I think it's more about measuring risk and potential differently in terms of how and when and how much to invest."
The amount of capital flowing back to investors dried up during the second quarter. Pitchbook recorded 24 venture-backed company exits collectively worth $95.75 million in the L.A. region during the second quarter. This is a sharp drop from the whopping $5.7 billion that returned to investors across 27 deals during the same period last year. This decline comes amid a fall in initial public offerings, public listings and special purpose acquisition company (SPAC) mergers, PitchBook noted.
Early-stage investments, which are generally the most distant from the public market, appear to be largely insulated from current economic troubles. Nationwide, there's been little slowdown in angel and seed round investment activity, per PitchBook Data.
That tracks with what Minnie Ingersoll has seen as a partner at early stage investor TenOneTen Ventures. She noted the L.A.-based VC just closed an investment last week and another in June, keeping pace with the firm's usual deal flow.
"I would say there has been less change than I have expected," Ingersoll said.
One change she has noticed is an increase in extension or "bridge rounds." These smaller raises are aimed at giving startups more breathing room to weather an economic storm that could last months if not years.
"That's giving them extra runway," Ingersoll said. "And that means they don't have to go hit the market right now."
From Your Site Articles
Related Articles Around the Web
Christian Hetrick
Christian Hetrick is dot.LA's Entertainment Tech Reporter. He was formerly a business reporter for the Philadelphia Inquirer and reported on New Jersey politics for the Observer and the Press of Atlantic City.
Christian Hetrick
Christian Hetrick is dot.LA's Entertainment Tech Reporter. He was formerly a business reporter for the Philadelphia Inquirer and reported on New Jersey politics for the Observer and the Press of Atlantic City.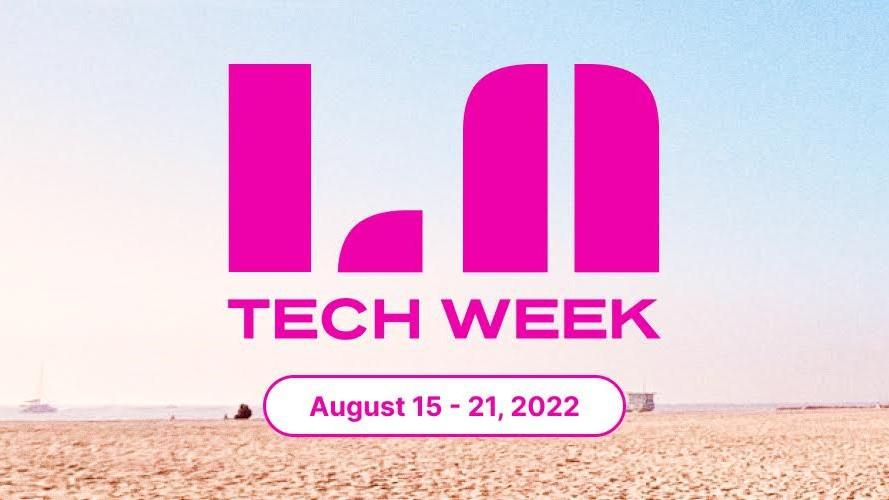 LA Tech Week—a weeklong showcase of the region's growing startup ecosystem—is coming this August.
The seven-day series of events, from Aug. 15 through Aug. 21, is a chance for the Los Angeles startup community to network, share insights and pitch themselves to investors. It comes a year after hundreds of people gathered for a similar event that allowed the L.A. tech community—often in the shadow of Silicon Valley—to flex its muscles.
From fireside chats with prominent founders to a panel on aerospace, here are some highlights from the roughly 30 events happening during LA Tech Week, including one hosted by dot.LA.
DoorDash's Founding Story: Stanley Tang, a cofounder and chief product officer of delivery giant DoorDash, speaks with Pear VC's founding managing partner, Pejman Nozad. They'll discuss how to grow a tech company from seed stage all the way to an initial public offering. Aug. 19 at 10 a.m. to 12 p.m. in Santa Monica.
The Founders Guide to LA: A presentation from dot.LA cofounder and executive chairman Spencer Rascoff, who co-founded Zillow and served as the real estate marketplace firm's CEO. Aug. 16 from 6 p.m. to 9 p.m. in Brentwood.
Time To Build: Los Angeles: Venture capital firm Andreessen Horowitz (a16z) hosts a discussion on how L.A. can maintain its momentum as one of the fastest-growing tech hubs in the U.S. Featured speakers include a16z general partners Connie Chan and Andrew Chen, as well as Grant Lafontaine, the cofounder and CEO of shopping marketplace Whatnot. Aug. 19 from 2 p.m. to 8 p.m. in Santa Monica.
How to Build Successful Startups in Difficult Industries: Leaders from Southern California's healthcare and aerospace startups gather for panels and networking opportunities. Hosted by TechStars, the event includes speakers from the U.S. Space Force, NASA Jet Propulsion Lab, Applied VR and University of California Irvine. Aug. 15 from 1 p.m. to 5 p.m. in Culver City.
LA Tech Week Demo Day: Early stage startups from the L.A. area pitch a panel of judges including a16z's Andrew Chen and Nikita Bier, who co-founded the Facebook-acquired social media app tbh. Inside a room of 100 tech leaders in a Beverly Hills mansion, the pitch contest is run by demo day events platform Stonks and live-in accelerator Launch House. Aug. 17 from 12:30 p.m. to 3 p.m. in Beverly Hills.
Registration information and a full list of LA Tech Week events can be found here.
From Your Site Articles
Related Articles Around the Web
Christian Hetrick
Christian Hetrick is dot.LA's Entertainment Tech Reporter. He was formerly a business reporter for the Philadelphia Inquirer and reported on New Jersey politics for the Observer and the Press of Atlantic City.