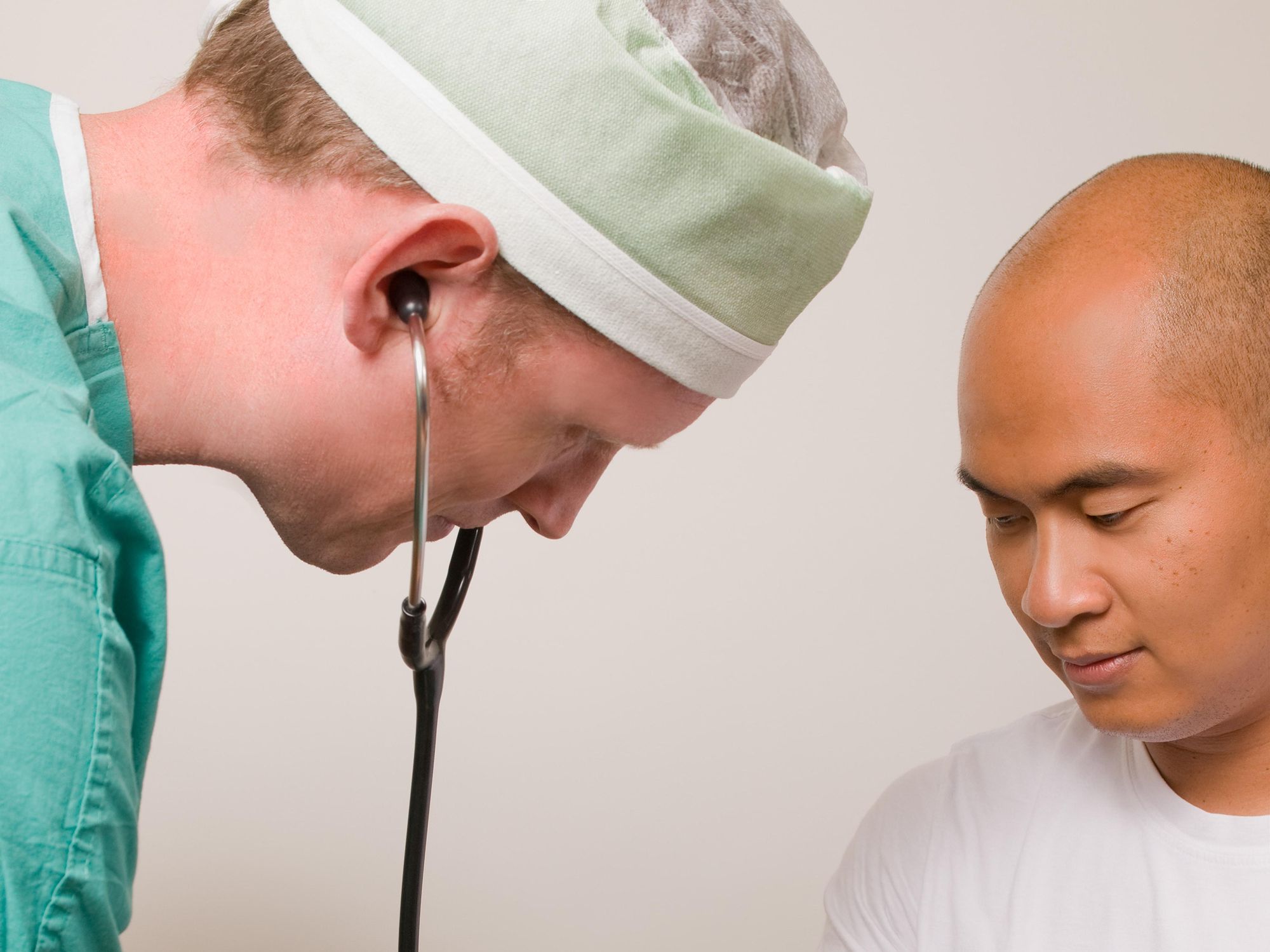 Spanish-Speaking Latinos Are Less Likely to Access Health Care. This Startup Aims to Change That
Amrita Khalid
Amrita Khalid is a tech journalist based in Los Angeles, and has written for Quartz, The Daily Dot, Engadget, Inc. Magazine and number of other publications. She got her start in Washington, D.C., covering Congress for CQ-Roll Call. You can send tips or pitches to amrita@dot.la or reach out to her on Twitter at @askhalid.
Nov 08 2022
Just 6% of doctors and surgeons in In L.A. County identifies as Hispanic. Considering the county has the largest Latino community in the U.S., comprising roughly 49% of the population, the shortage of Spanish-speaking physicians has long been an issue. Akenta Health — a mobile health care platform geared toward Latinos that set up shop in Los Angeles this year — is hoping to change that.

"Language can help with empathy," said founder and CEO Marco Paschina. "But if you go see a doctor that doesn't speak your language, it's very hard to create that empathy."
---
Paschina is right: Studies have shown that a lack of English fluency leads to disparate health outcomes for members of the U.S. Latino community, particularly recent immigrants and older populations. Non-English-speaking Latinos made fewer outpatient and emergency room visits, had fewer inpatient days and received fewer prescription medications than their English-speaking counterparts, according to a 2021 study published in Health Affairs.
To mitigate these issues, Akenta Health created a mobile app that allows patients to access a bilingual doctor virtually at any time of day. The startup's network of physicians can prescribe medications, provide chronic care management, order labs and refer patients to specialists that take their health insurance. The company launched a private beta version of the app in October, and is currently onboarding a number of employers in the greater L.A. area.
Akenta Health is Italian-born Paschina's second company. The entrepreneur decamped for Bogotá, Colombia after graduating from Boston University. There, he found that many young Colombians were unable to access student loans for college. In 2018, he launched the country's first fintech startup for student loans, Credyty, to help make the process easier.
During the early months of the COVID-19 pandemic, Paschina turned his attention toward building a telehealth platform geared toward cardiovascular health. Numerous studies have found that people who have recovered from COVID-19 are at high risk of developing heart complications, such as heart attacks, arrhythmias or cardiac arrest. Akenta Health first focused on trying to solve that problem, and improving users' cardiovascular health. But, Paschina said, the company discovered that employers weren't convinced that a platform geared solely to heart health would be needed by most of their workers.
Paschina decided instead to expand Akenta Health to all areas of health care — with a focus on serving the Spanish-speaking Latino population in the U.S. The pivot came just as the COVID-19 pandemic hit the Latino community in Los Angeles County especially hard. Death rates for Latinos increased more than any racial or ethnic group in the past three years. That's largely because more than half of California's Latino workforce is employed in front-line essential jobs — agriculture, construction, hospitality or the food service industry — where risks of exposure to the virus are high.
But the pandemic also accelerated the use of telehealth, giving many patients the chance to see a doctor without missing work or waiting long hours at an emergency room. For Latino patients who may not have the option to take sick days or PTO to see a doctor, a telehealth visit may well be the only way to access health care.
Currently, workers can only sign up for Akenta Health if it's provided by their employer. Though it's available to both insured and uninsured individuals. Akenta Health was designed as a workplace benefit for two reasons: First, a large number of companies are looking for ways to be more inclusive. Second, Paschina said, "78% of new net U.S. workers are Latino," adding that companies with large Latino workforces often neglect to properly educate their employees about their own health care benefits.
"For their Latino workforce, they may offer translated versions of what their health care benefits include and I don't think that's enough," said Paschina. "One of the biggest challenges of employers is utilization. A lot of people may have health insurance, but they don't have anyone to guide them on how to use it."
Los Angeles will be the ultimate test case for whether Akenta Health can thrive elsewhere. Julián Restrepo, an L.A.-based physician who serves as Akenta Health's chief medical officer, is optimistic.
"From a more idealistic point of view," he said, "we also believe that if we can make it in Los Angeles — as one of the most diverse cities in the world — we can make it anywhere."