VidCon Returns In-Person As Events Slowly Come Online
Mar 23 2021
One of the largest conferences for video and digital creators, VidCon will return as an in-person event at the Anaheim Convention Center this fall, after the pandemic forced cancellation last year.
---
It's one of the early signs that as vaccination distribution ramps up, conference and concert planners are starting to scrap their virtual plans in favor of big in-person events. VidCon's announcement comes as airline travel is picking up and theme parks open back up.
"We know from our fans from the industry and from creators that they really miss being able to get together face-to-face and celebrate the continuing development and future of the creator economy, so we've been really trying to figure out a safe, effective and fun way to do that," said Jim Louderback, VidCon's general manager. "We figured we could do it in October, and so for us it was a great time to be able to really bring our communities back."
The Anaheim Convention Center has been closed for the past year, but right now is "the brightest spot and the most optimistic we've been [about reopening]," said Mike Lyster, a city spokesperson. "It could be any time now, this week or next week, that guidelines from the state of California would indicate when we can reopen for events and how we can reopen capacity limitations and other safeguards, which we've been preparing for for about a year now."
The Convention Center has been tentatively booking events like VidCon over the past year, though it only recently reopened as a vaccine distribution center. Disneyland's announced reopening at the end of April, along with that of nearby Angel Stadium are big indications the Convention Center will open soon, said Lyster.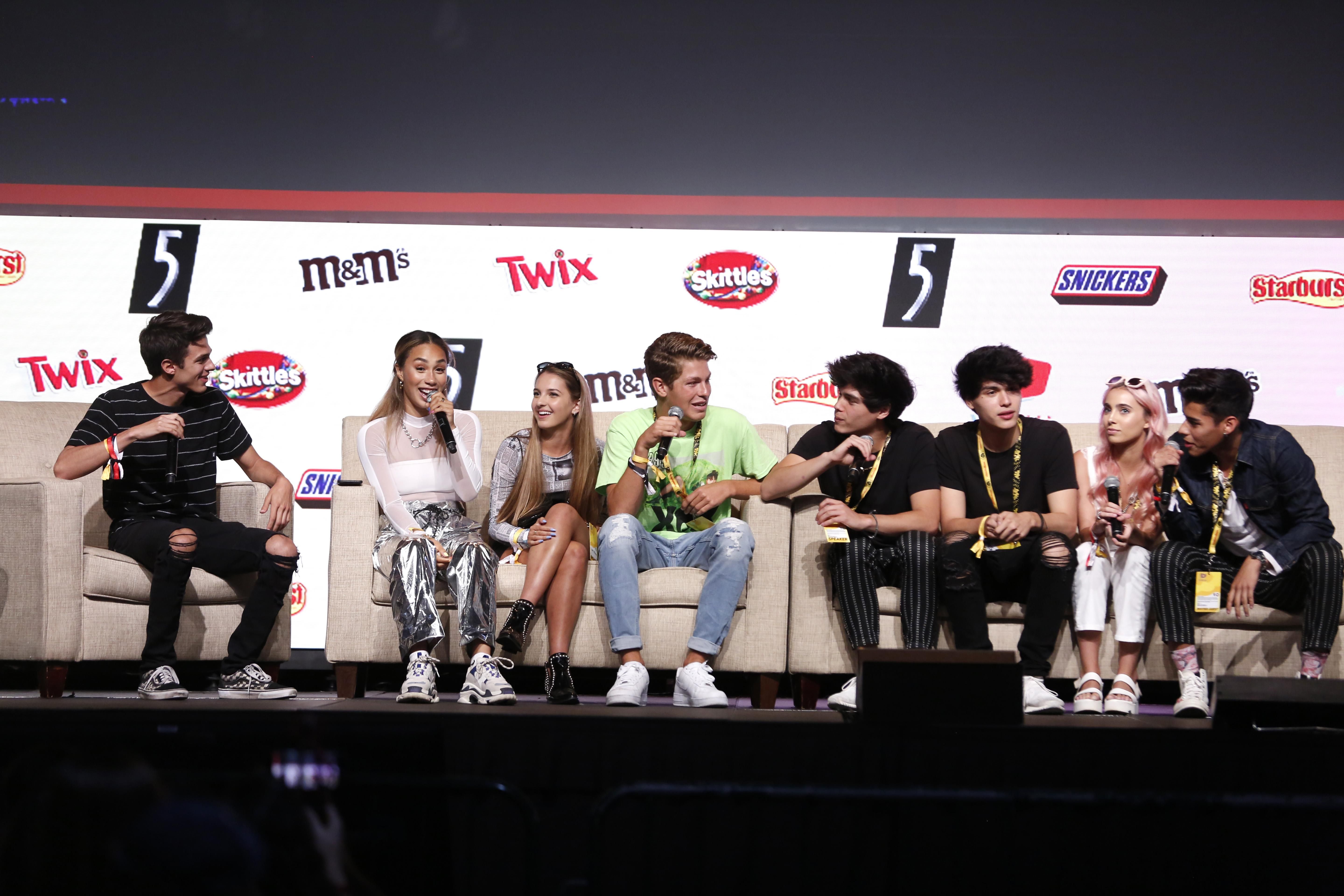 The last in-person VidCon drew 75,000 people in 2019. Tickets will go on sale this summer, with online attendance options available for the first time. Vidcon has not said they will limit capacity, instead they announced an ambitious line up of stars from EDM artist Spencer X to YouTuber Brent Rivera and other artists.

In lieu of its 2020 convention, VidCon launched VidCon Now, a year-round virtual experience. Since its creation in June of last year, it has attracted 1.2 million attendees all around the globe.
VidCon's organizers also know not everybody is ready to go back to standing around a convention hall with thousands of others. The event is also offering a "livestream ticket," which allows convention goers to attend events in real time from their homes. Louderback said the livestream is primarily for fans who cannot attend for time, distance, money or health reasons. They'll have access to some of the content for creators and industry professionals as well.
"We want to make sure that we bring the nighttime performances, we bring the stage shows. We bring the interviews, as well as some of the workshops and keynotes, to our fans wherever they are," said Louderback.

VidCon is also providing a subscription service to recorded events from the in person event in October. Louderback said that these events will be more centered around interviews, workshops and keynotes that creators might have not been able to attend or if creators later want to rewatch these sessions.
Related Articles Around the Web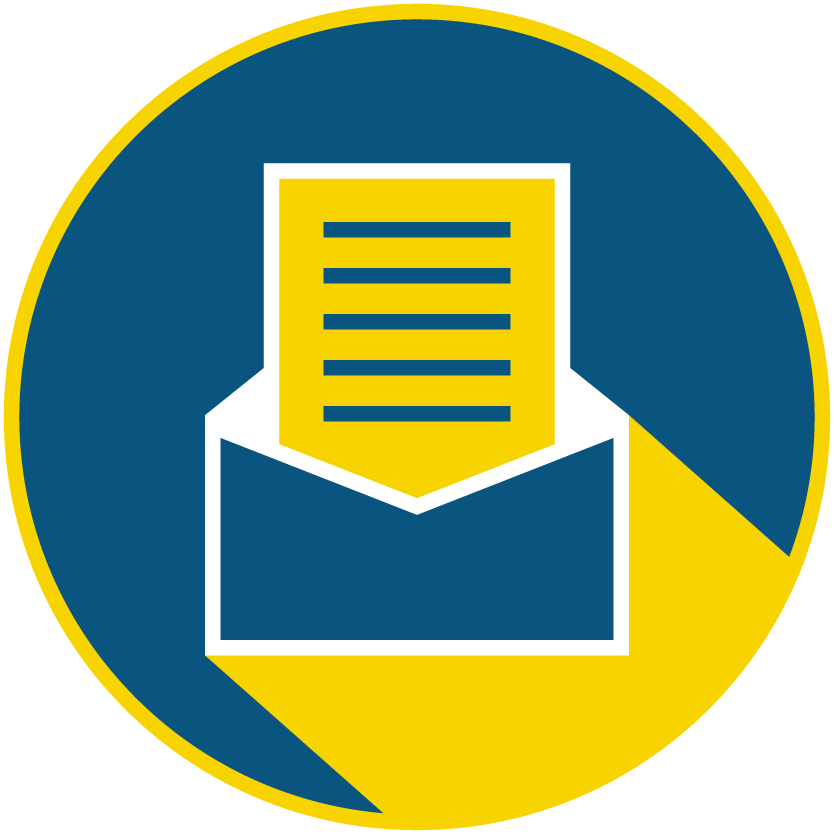 Subscribe to our newsletter to catch every headline.
Social video app Triller's parent company TrillerNet announced two acquisitions Wednesday, along with a new CEO.

The startup acquired Palo Alto-based Amplify.ai, which offers brands an AI chatbot tool to interact with consumers. It was previously integrated into Triller and will now become a wholly-owned subsidiary of TrillerNet, which says it will use the tool to "offer brands and advertisers a unique, fully comprehensive branded content experience, starting with influencer-created short-form content from [Triller] which is pushed through the wider internet while using Amplify's AI tools to properly match the content to consumer," according to a statement.
As part of the deal, Amplify AI's CEO Mahi de SIlva, who was already a TrillerNet board member, will become TrillerNet's CEO. Mike Lu will shift from TrillerNet's CEO to president, and will focus on investor relations.
In a separate deal, TrillerNet also has acquired FITE, a live-events and pay-per-view streaming platform focused on sports. The two companies had previously collaborated to distribute Triller-sponsored boxing matches, and FITE will now become the exclusive global distributor for Triller Fight Club, another of TrillerNet's relatively new subsidiaries.
"The deal represents our ambitions to not only expand Triller Fight Club and grow FITE's distribution relationships, but also to reimagine what, how and when premium music, sports and entertainment is delivered to today's audiences," said Bobby Sarnevesht and Ryan Kavanaugh, who together own the majority of the company's shares, in a joint statement.
Terms of the deals were not disclosed.
The moves represent a continuation of Kavanaugh and Sarnevesht's expansion of Triller, over which they took a controlling stake in late 2019. Late last year the company sponsored a fight between Mike Tyson and Roy Jones Jr., which reportedly generated $80 million in pay-per-view revenue. The company has also recently created its own star-studded content network TrillerTV, launched an NFT marketplace and acquired online rap-battle platform Verzuz.
Sources familiar with the company previously told dot.LA that Triller has explored going public via a SPAC. Those sources said the valuation of the potential move would be dependent on the completion of a series of potential acquisitions. It is not immediately clear whether Verzuz, Amplify.AI or FITE were the targets, nor whether the SPAC plan will still go through.
From Your Site Articles
Related Articles Around the Web
Elon Musk's SpaceX just secured another $314 million, bringing its most recent round to nearly $1.2 billion, according to paperwork filed on Wednesday.
The Hawthorne-based company that wants to bring humans to Mars by 2026 added to their $850 million raise in February. Musk is in the process of developing a next-generation rocket, Starship to do that. And he has also set its sights on bringing high-speed internet to the masses with Starlink, a constellation of satellites.
The latest round comes as investors are pouring money into late-stage companies, according to first quarter data from Pitchbook and the National Venture Capital Association.

From Your Site Articles
Related Articles Around the Web
It is a great time to be a startup founder, with soaring valuations and investors tripping over themselves to get a piece of startups. As hot as the startup scene was last year, it has gotten even hotter this year, with a slew of megadeals pumping even more money into the biggest startups as they prepare to go public in the frenetic IPO market.
Overall, investors poured $69 billion into tech companies last quarter, a staggering 92.6% increase over the same quarter last year, according to data released Wednesday by PitchBook and the National Venture Capital Association.
Three-quarters of all investment flowed to late stage rounds, the highest percentage since 2010. There were 167 megadeals of $100 million or more, for a total of $41.7 billion raised in the first quarter. By comparison, megadeals accounted for $76.6 billion raised during all of last year.
In the Los Angeles area, SpaceX hauled in another $850 million in February. There was also ServiceTitan's $500 million financing last month, which makes the Glendale company that makes software for plumbers and carpenters worth $8.3 billion.
Culver City-based Sweetgreen raised $156 million in February, though the healthy fast casual chain was reportedly forced to do a flat round after the pandemic year that saw its revenues plummet.
At the other end of the startup life cycle, investors nationally focused on quality over quantity. There were only 722 first financings reported, which is a historically low number, but those deals averaged $4.7 million a piece, which was a new record high.
That benefited companies like Artie, a video game platform developer that pulled in $10 million in a seed round this February.
In total, 315 Los Angeles startups raised a total of $6.7 billion in the first quarter, a slight decrease in the number of venture investments but a 75% increase in deal value over the same quarter last year.
As has historically been the case, Los Angeles trailed not only the Bay Area in deal value ($25.5 billion) but also New York ($10.2 billion) and Boston ($7.9 billion).
The dot.LA VC Sentiment Survey also found higher valuations. Seventy-seven percent of respondents said they saw higher valuations last quarter, but that did not stop them from closing deals.
The billion dollar question is whether, with so much money sloshing around, we are in a bubble that is going to burst. That is hard to judge now; it takes years to know if startups will succeed – whether they will be the next Airbnb or the next Quibi.
But by at least one metric there are fewer quality startups to go around. Dropbox, the secure document sharing platform that many startups use to share pitch decks, said this month the demand for decks continues to outpace the number of investment opportunities that are available. Founders are also shopping their decks around more, which is an indication they have more options of where to get capital and can be choosy.
In other words, it is very much a founder's market.
"We knew the first quarter would represent the beginning of a rebound, but I don't think anyone expected VC and startup activity to be this high; investor confidence is booming and beginning to outpace the supply of startups seeking fundraising," Russ Heddleston, DocSend co-founder and CEO, said in a post sharing the data.
However, investors contend that the market frenzy is not just driven by a flood of capital but also dramatic shifts in consumer behavior over the past year.
"In 2020, consumers spent over $860 billion online with U.S. merchants, an astonishing 44% year-over-year increase," said Deborah Benton, founder and managing partner of Willow Growth Partners, an early-stage VC firm that invests primarily in digital first brands that are benefiting from an accelerated shift to online shopping.