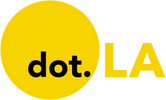 Get in the KNOW  
  on LA Startups & Tech  
X
Christian Hetrick
Christian Hetrick is dot.LA's Entertainment Tech Reporter. He was formerly a business reporter for the Philadelphia Inquirer and reported on New Jersey politics for the Observer and the Press of Atlantic City.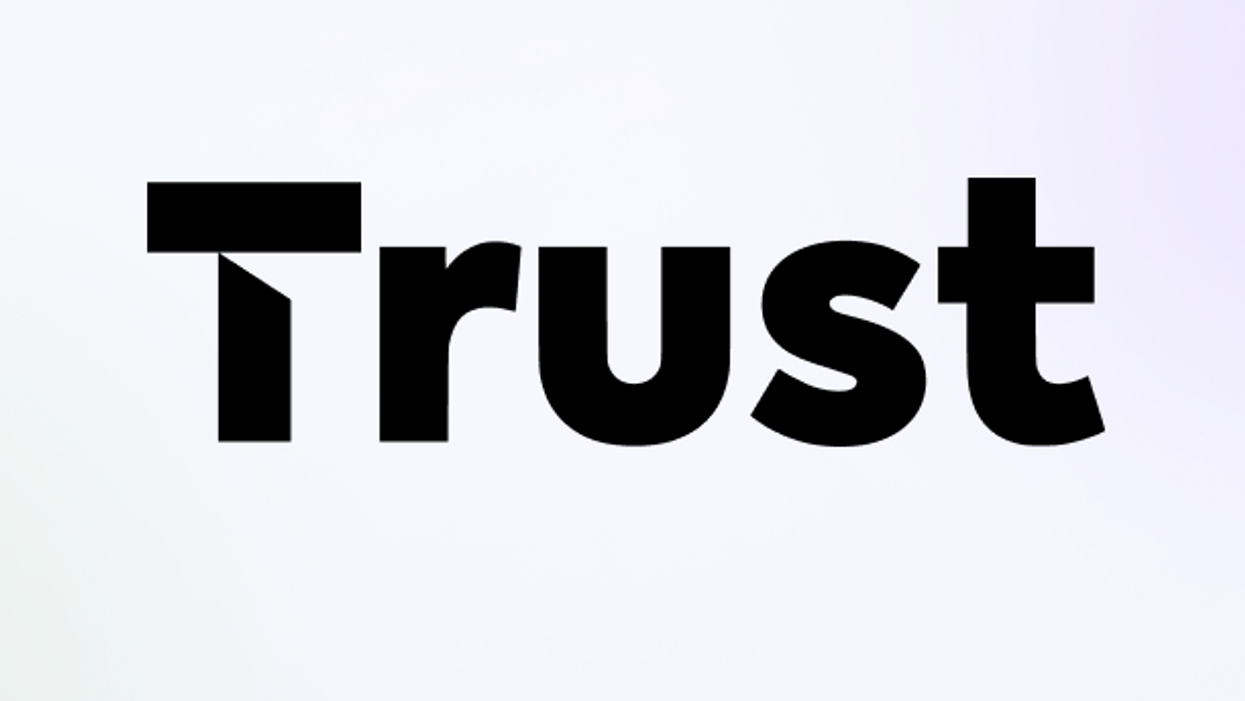 Courtesy of Trust
Adtech startup Trust, which provides emerging brands with digital advertising data insights, has raised $5 million in new equity funding from investors including Sapphire Sport and former Venmo executive Michael Vaughan.
---
Launched in August by a group of former Snap executives, Santa Monica-based Trust offers a Bloomberg Terminal-like service allowing small businesses to track digital marketing trends and data, such as the latest prices for ads on Facebook, Google and other platforms. The company pools its data from roughly 650,000 anonymized transactions shared by more than 1,000 brands, it said. It also gives businesses free lines of credit, on 45-day terms, to spend on ads, software and inventory.
Trust collects a fee from vendors like Facebook and Google when brands use its service to buy digital ads, pay for product inventory or acquire software licenses; there are no fees paid by the brands themselves. Trust co-founder and CEO James Borow declined to share the fees paid by digital advertising platforms.
Trust co-founder and CEO James Borow.
Photo courtesy of Trust
Borow told dot.LA that the idea for Trust can be traced to his days helping build Snap's ad platform between 2016 to 2019. At the time, the social media giant was creating value for advertisers, but small businesses were largely left out—partly due to the uncertainties and high costs involved with trying out a Snapchat campaign, Borow said.
So Borow and a few of his Snap colleagues floated the idea of building a "growth network" of small businesses that could share data with each other, allowing them to see where similar brands were succeeding with their digital ad campaigns. "If we got all these businesses to band together, we could give them access to better data so they can make better decisions for their business," he said.
Trust has now raised $14 million in equity funding, including a $9 million seed round last year. The new equity will go toward doubling Trust's headcount of 20 full-time employees over the next year. The startup has also secured $25 million in debt funding from New York-based investment firm Upper90, which it said will go toward enhancing its lines of credit to brands.
Trust also announced that it had brought another Snap alum into its ranks: Matt Trandall, who spent the last six years building Snap's partnership organization, will serve as Trust's senior vice president of partnerships and community.

From Your Site Articles
Related Articles Around the Web
Christian Hetrick
Christian Hetrick is dot.LA's Entertainment Tech Reporter. He was formerly a business reporter for the Philadelphia Inquirer and reported on New Jersey politics for the Observer and the Press of Atlantic City.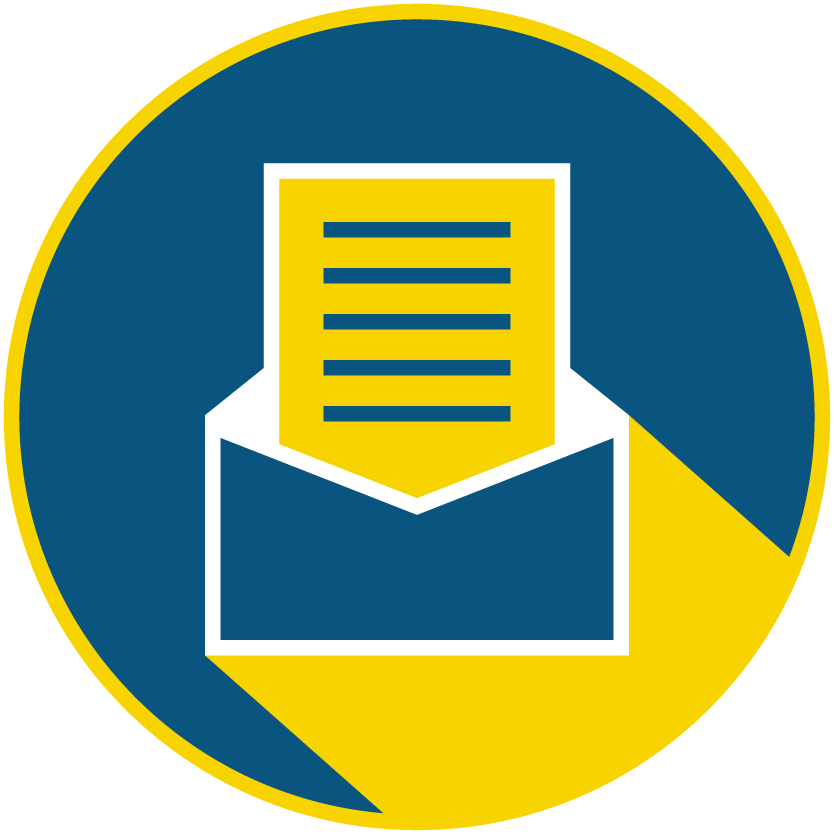 Subscribe to our newsletter to catch every headline.
Christian Hetrick
Christian Hetrick is dot.LA's Entertainment Tech Reporter. He was formerly a business reporter for the Philadelphia Inquirer and reported on New Jersey politics for the Observer and the Press of Atlantic City.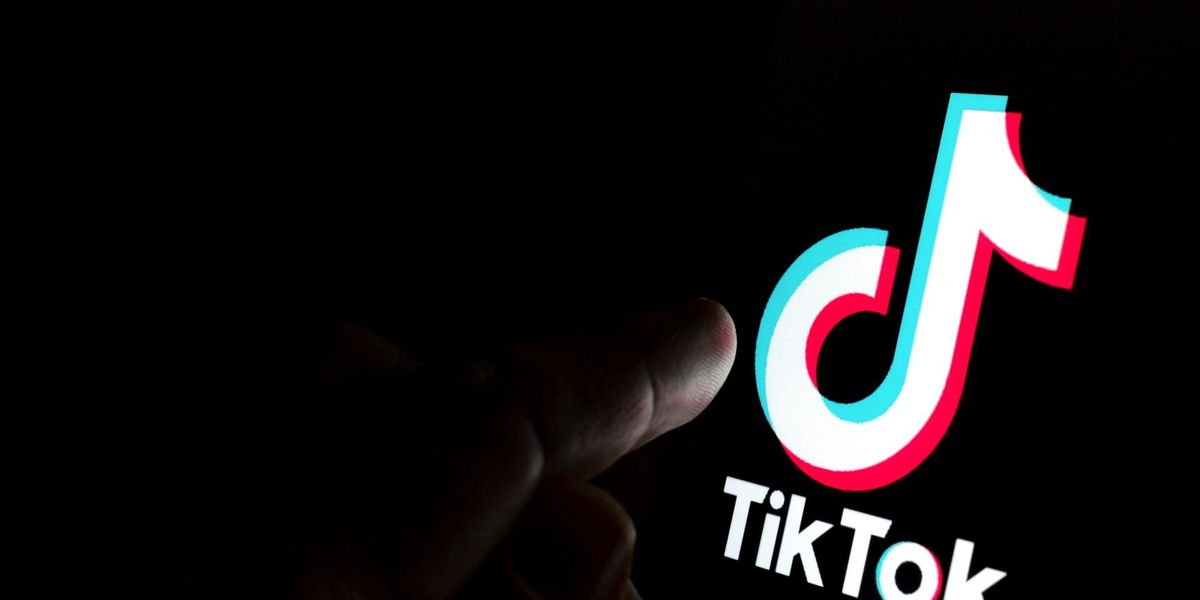 Image by Ascannio/ Shutterstock
TikTok on Wednesday pledged to give "selected researchers" more transparency into the video-sharing platform and its content moderation systems, a decision that comes amid fresh concerns that the Chinese-owned app could pose national security risks.
The Culver City-based company is developing a tool for researchers to more easily access public and anonymized data about content and activity on the platform, TikTok COO Vanessa Pappas wrote in a company blog post. In addition, TikTok plans to allow certain researchers to examine its content moderation systems, letting them upload their own content to see how videos are either permitted, rejected or passed to moderators for further evaluation.
The social media giant also promised to give independent experts of the company's U.S. Content Advisory Council access to confidential information, such as keyword lists used to detect and flag potentially violating content. Finally, the company said it will publish insights on covert influence operations it finds and remove from its platform on a quarterly basis.
"We work to earn and maintain trust through ongoing transparency into the actions we take to safeguard our platform, because we know that just saying 'trust us' is not enough," Pappas wrote.
TikTok's transparency pledge came just hours after another series of damaging news reports about the company's ties to China. BuzzFeed News reported Tuesday that TikTok's parent company, Beijing-based ByteDance, pushed pro-China messages to Americans using a now defunct news app called TopBuzz (ByteDance forcefully denied the claims). On Wednesday, a Gizmodo story detailed the ways TikTok tries to publicly downplay its Chinese ownership.
Still, TikTok's China problem might not be the only reason for the new transparency push. The company is also facing criticism over how the app can harm teens and younger users. What's more, European lawmakers recently passed a law requiring TikTok and others to share more data with researchers.
"Some of the regulation passed in Europe in the Digital Services Act is forcing platforms to set-up more of these programs," Brandon Silverman, the co-founder and former CEO of social monitoring platform CrowdTangle, told dot.LA by email. He said TikTok's decision is a "promising sign" and part of a broader industry-wide trend toward sharing data with the outside world.
Still, "the devil will be in the details and we should wait to see what the programs actually look like before passing too much judgment," added Silverman, whose CrowdTangle was bought by Meta (then named Facebook) in 2016 before he left last year. Among other things, Silverman said he's curious whether TikTok will make it easy to monitor the most important public content in real-time, and whether it will limit data availability to university-affiliated researchers.
"But for everyone who cares about real transparency, it's an important step in the right direction but we still have a long way to go," he said.
Christian Hetrick
Christian Hetrick is dot.LA's Entertainment Tech Reporter. He was formerly a business reporter for the Philadelphia Inquirer and reported on New Jersey politics for the Observer and the Press of Atlantic City.
Christian Hetrick
Christian Hetrick is dot.LA's Entertainment Tech Reporter. He was formerly a business reporter for the Philadelphia Inquirer and reported on New Jersey politics for the Observer and the Press of Atlantic City.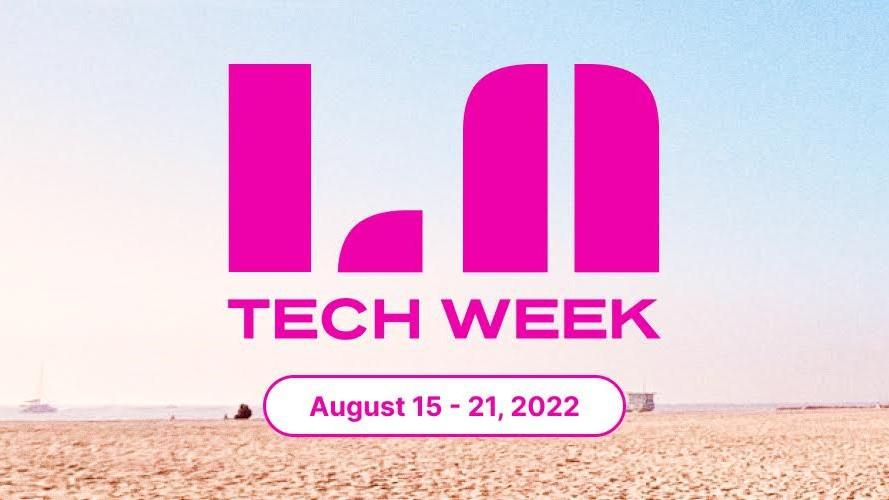 LA Tech Week—a weeklong showcase of the region's growing startup ecosystem—is coming this August.
The seven-day series of events, from Aug. 15 through Aug. 21, is a chance for the Los Angeles startup community to network, share insights and pitch themselves to investors. It comes a year after hundreds of people gathered for a similar event that allowed the L.A. tech community—often in the shadow of Silicon Valley—to flex its muscles.
From fireside chats with prominent founders to a panel on aerospace, here are some highlights from the roughly 30 events happening during LA Tech Week, including one hosted by dot.LA.
DoorDash's Founding Story: Stanley Tang, a cofounder and chief product officer of delivery giant DoorDash, speaks with Pear VC's founding managing partner, Pejman Nozad. They'll discuss how to grow a tech company from seed stage all the way to an initial public offering. Aug. 19 at 10 a.m. to 12 p.m. in Santa Monica.
The Founders Guide to LA: A presentation from dot.LA cofounder and executive chairman Spencer Rascoff, who co-founded Zillow and served as the real estate marketplace firm's CEO. Aug. 16 from 6 p.m. to 9 p.m. in Brentwood.
Time To Build: Los Angeles: Venture capital firm Andreessen Horowitz (a16z) hosts a discussion on how L.A. can maintain its momentum as one of the fastest-growing tech hubs in the U.S. Featured speakers include a16z general partners Connie Chan and Andrew Chen, as well as Grant Lafontaine, the cofounder and CEO of shopping marketplace Whatnot. Aug. 19 from 2 p.m. to 8 p.m. in Santa Monica.
How to Build Successful Startups in Difficult Industries: Leaders from Southern California's healthcare and aerospace startups gather for panels and networking opportunities. Hosted by TechStars, the event includes speakers from the U.S. Space Force, NASA Jet Propulsion Lab, Applied VR and University of California Irvine. Aug. 15 from 1 p.m. to 5 p.m. in Culver City.
LA Tech Week Demo Day: Early stage startups from the L.A. area pitch a panel of judges including a16z's Andrew Chen and Nikita Bier, who co-founded the Facebook-acquired social media app tbh. Inside a room of 100 tech leaders in a Beverly Hills mansion, the pitch contest is run by demo day events platform Stonks and live-in accelerator Launch House. Aug. 17 from 12:30 p.m. to 3 p.m. in Beverly Hills.
Registration information and a full list of LA Tech Week events can be found here.
From Your Site Articles
Related Articles Around the Web
Christian Hetrick
Christian Hetrick is dot.LA's Entertainment Tech Reporter. He was formerly a business reporter for the Philadelphia Inquirer and reported on New Jersey politics for the Observer and the Press of Atlantic City.
Samson Amore
Samson Amore is a reporter for dot.LA. He previously covered technology and entertainment for TheWrap and reported on the SoCal startup scene for the Los Angeles Business Journal. Send tips or pitches to samsonamore@dot.la and find him on Twitter at @Samsonamore. Pronouns: he/him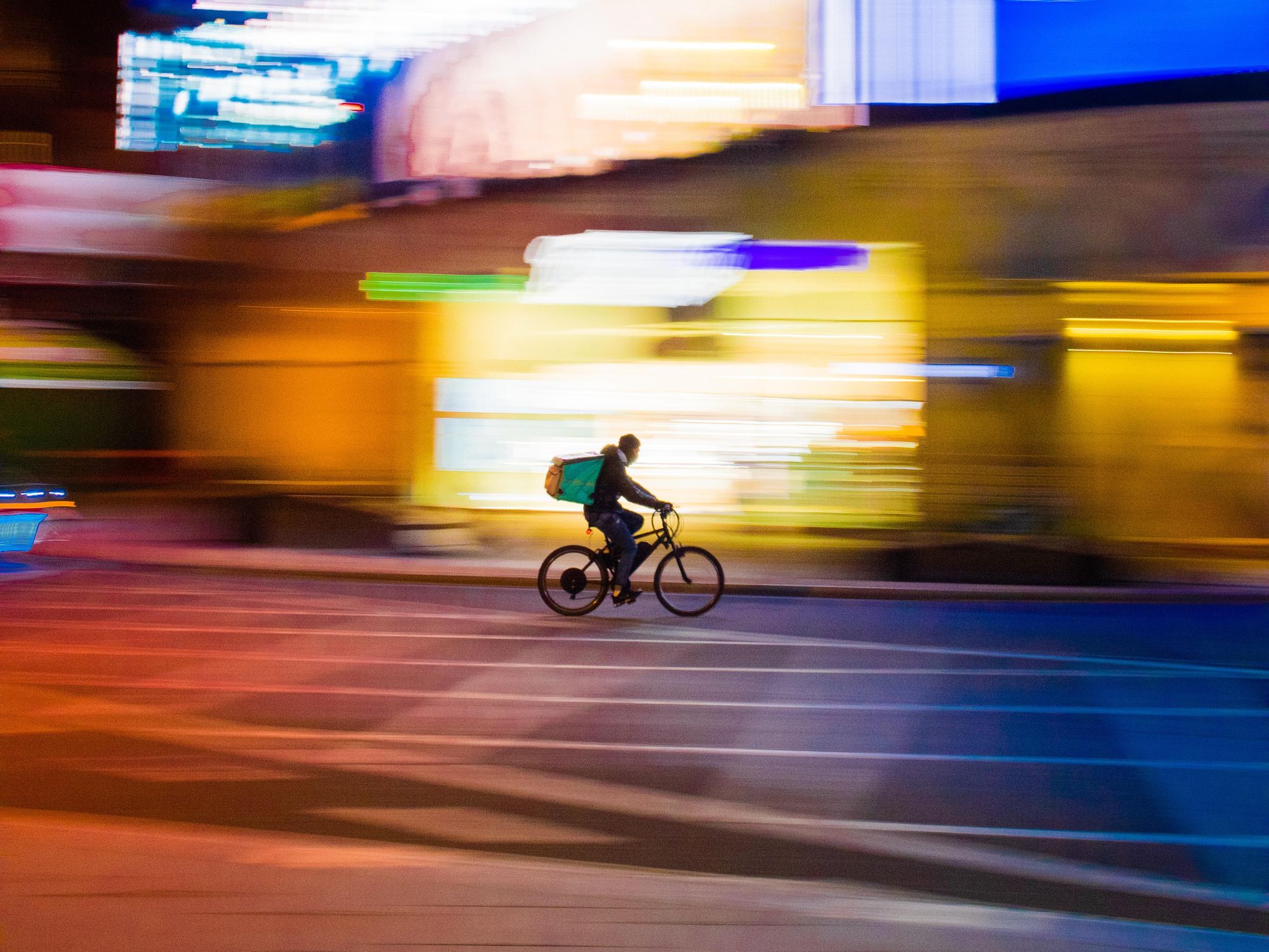 After a couple of years where pandemic lockdowns made lightning-fast, app-based delivery essential, the industry is facing a shakeout—and apps that promise delivery under 30 minutes are facing an existential crisis.
The so-called "dark store" model – which forgoes the traditional corner store for a sprawling warehouse that delivers through mobile apps – exploded during the pandemic. But many of those companies are now struggling to become profitable, largely because of rising overhead costs.
The Industry and the Challenges

At stake is a multi-billion industry aiming to deliver everything from groceries to convenience items and hot food, through bikes, cars, drones and even robots. Operating from a number of competing platforms, those companies saw sales more than double during the pandemic. Few experts see the industry disappearing entirely, but the sector is widely expected to shrink. The coming months and years will determine which model wins out.
Celia Van Wickel, senior director of digital commerce for analytics and brand consulting firm Kantar Group, told dot.LA she expects the bubble to burst—and soon, as venture firms become more discerning about their investments.
"Valuations are declining [and] money is not being forthcoming to rapid delivery companies," Van Wickel said. Even as the economic climate becomes more challenging, some companies do have the chance to rise above the fray and gain market share – and satisfy investors – while others could be destined to go bust.
"[Investors] really want to see a profitable model, kind of akin to what we've seen in the dot-com era, where the bubble burst on ecommerce," Van Wickel said. A lot of money was thrown into these new companies, they weren't really profitable and then all of a sudden a lot of them collapsed."
Some venture capital firms were "just investing to invest," Van Wickel added, to see how the delivery market fared. She predicts they'll soon become more judicious about who they fund. Burning cash without turning a profit isn't going to be acceptable in the long term, she added.
Along with slackening consumer demand and less VC investment in the space, nearly every fast delivery company that relies on fulfillment centers, even Amazon, is going to face steep real estate, upkeep and staffing costs. Rapid delivery firms will need to spend big on real estate to operate fulfillment centers across cities that enable them to get to consumers fast.
Local startups Serve Robotics, URB-E, Kwibot and Duffl are trying to rise above the fray by delivering fast, to specific areas, with scooters or drones, but there's no guarantee of success.
Image courtesy of Duffl.
Philadelphia-based GoPuff, one of the largest new rapid delivery services to enter in Los Angeles alongside DoorDash, Instacart and Uber (which also offer convenience delivery in addition to food) depends on having quick access to warehouses throughout the region. It bought liquor store chain BevMo in a bid to gain access to lucrative (and hard- to- get) liquor licenses and warehouses. It aims to save money by installing micro-fulfillment centers "within almost every" BevMo store that can service deliveries, its CEO told the L.A.Times. Still, it laid off 10% of its workforce in July after cutting about 3% in March, and shut 76 warehouses. GoPuff originally had plans to go public in mid-2022 at a $15 million valuation, but shelved them.
But GoPuff is not alone. Instacart cut its valuation forecast by 38% in March citing "poor market conditions," and international rapid delivery startups like Gorillas, Getir and Zapp have also cut staff recently.

The layoffs suggest that rapid growth may no longer be enough.
"The GoPuff CEO basically said, 'hey, we were getting a lot of investments by just showing top line incremental growth,' they were growing customers and growing markets and that was okay enough for investors in 2021," Van Wickel told dot.LA. "But now they're being pressured to really look at how their company is profitable [and] they're being asked to do this very quickly, or their investment will not be forthcoming."
GoPuff pointed dot.LA to a recent shareholder letter that said it is "already driving 76% [year-over-year] sales growth for the core business."
"GoPuff is the only company in this space that has proven it can be profitable at a city and regional level," co-founders Yakir Gola and Rafael Ilishayev wrote. "We are now targeting full company profitability in 2024 while maintaining a strong cash balance throughout."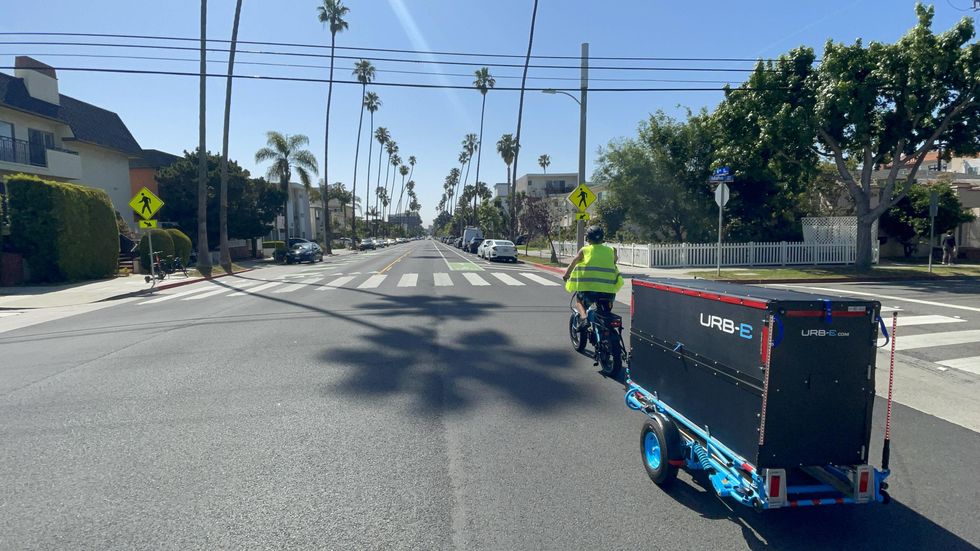 An URB-E rider hauls deliveries in Santa Monica. Image courtesy of URB-E
The Opportunity
Despite the headwinds, the rapid delivery industry "feels like it's here to stay," said Alex Vasilkin, co-founder and CEO of Cartwheel, a Hollywood-based startup that makes delivery management software and recently raised a $3 million seed round in April.
"There's all these dark kitchens opening, there are all these different startups popping up with drone delivery, and scooters delivery and hyperlocal, 15-minute delivery so I feel like there's more options for customers and so far, we've seen it getting bigger and bigger," Vasilkin said. Cartwheel works mainly with restaurants, but is looking to find "very big partners in mostly the alcohol space," its co-founder Magdim Metshin told dot.LA.
The need for rapid delivery isn't likely to disappear so long as people decide they need items fast and can't make the trip themselves. The question is now "which companies can iron out their paths to profitability before they're forced to go bankrupt?," Van Wickel said.
"I think there's a balance between what the consumer wants and what behavior's going to change," she added. "To me, it's all about on-demand. So we're changing the model to an on-demand model… it's changing the trip occasions out there from stocking up to more grab-and-go convenience models."
Startups that seem poised to weather the storm are the ones that can control every aspect of the business – including supply, warehousing, distribution and, crucially, their apps. Usually, they're seeking buyouts from larger companies that have existing infrastructure in place for this exact reason.
"I don't think we have quite a winner yet; I think there's [companies] that are more set up to win," Van Wickel said, adding that it's mostly "the companies that do have some cash on hand today to continue to iterate their business models."
Samson Amore
Samson Amore is a reporter for dot.LA. He previously covered technology and entertainment for TheWrap and reported on the SoCal startup scene for the Los Angeles Business Journal. Send tips or pitches to samsonamore@dot.la and find him on Twitter at @Samsonamore. Pronouns: he/him