trust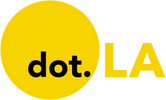 Get in the KNOW
on LA Startups & Tech
X
trust
Courtesy of Trust
Adtech startup Trust, which provides emerging brands with digital advertising data insights, has raised $5 million in new equity funding from investors including Sapphire Sport and former Venmo executive Michael Vaughan.
Launched in August by a group of former Snap executives, Santa Monica-based Trust offers a Bloomberg Terminal-like service allowing small businesses to track digital marketing trends and data, such as the latest prices for ads on Facebook, Google and other platforms. The company pools its data from roughly 650,000 anonymized transactions shared by more than 1,000 brands, it said. It also gives businesses free lines of credit, on 45-day terms, to spend on ads, software and inventory.
Trust collects a fee from vendors like Facebook and Google when brands use its service to buy digital ads, pay for product inventory or acquire software licenses; there are no fees paid by the brands themselves. Trust co-founder and CEO James Borow declined to share the fees paid by digital advertising platforms.
Trust co-founder and CEO James Borow.
Photo courtesy of Trust
Borow told dot.LA that the idea for Trust can be traced to his days helping build Snap's ad platform between 2016 to 2019. At the time, the social media giant was creating value for advertisers, but small businesses were largely left out—partly due to the uncertainties and high costs involved with trying out a Snapchat campaign, Borow said.
So Borow and a few of his Snap colleagues floated the idea of building a "growth network" of small businesses that could share data with each other, allowing them to see where similar brands were succeeding with their digital ad campaigns. "If we got all these businesses to band together, we could give them access to better data so they can make better decisions for their business," he said.
Trust has now raised $14 million in equity funding, including a $9 million seed round last year. The new equity will go toward doubling Trust's headcount of 20 full-time employees over the next year. The startup has also secured $25 million in debt funding from New York-based investment firm Upper90, which it said will go toward enhancing its lines of credit to brands.
Trust also announced that it had brought another Snap alum into its ranks: Matt Trandall, who spent the last six years building Snap's partnership organization, will serve as Trust's senior vice president of partnerships and community.

From Your Site Articles
Related Articles Around the Web
While working as a marketing executive at Snapchat, James Borow saw small businesses had a harder time competing with larger companies when it came to advertising.
He and a group of Snap employees had the idea to start Trust, a company aiming to make the advertising process friendlier for smaller ecommerce companies and direct-to-consumer brands.
"We kept hearing from small businesses [saying] 'it's really hard to compete against the big guys, unless you have an inside track or unless you have a lot of capital," said Borow, the CEO and co-founder of Trust. "That's really where we had the idea of: what if we could flip it on its head and have all these businesses help one another so they can actually go ahead and compete?"
The Santa Monica-based startup raised $9 million in a round of seed funding, the company announced Wednesday. The round was led by Lerer Hippeau, Lightspeed Venture Partners, Upfront Ventures and Upper90.
Trust gives companies a card through Stripe that increases its limits on advertising spending by up to 20 times. The platform aggregates metrics for advertising costs to major advertising hotspots — including Snapchat, Facebook and Reddit — and shares them with customers.
This comes amid a rise of sales in the ecommerce industry over the COVID-19 pandemic. Ecommerce sales have increased by around 40% in the last year, while major advertising companies have reported large growths of advertising revenue, according to Borow.
Trust also announced it is bringing its platform out of beta testing and it has forged a partnership with the ecommerce platform Verishop, which will give all Verishop brands access to Trust's platform.
Borow added that Trust is planning to hire "aggressively" in the L.A. area.
"How we're trying to think of it is — how can we get all these smaller businesses to work together, so they can all actually grow and compete against the bigger guys who have a built in advantage?" he said.
From Your Site Articles
Related Articles Around the Web