The Latest Casualty of Generative AI? Animators
Lon Harris
Lon Harris is a contributor to dot.LA. His work has also appeared on ScreenJunkies, RottenTomatoes and Inside Streaming.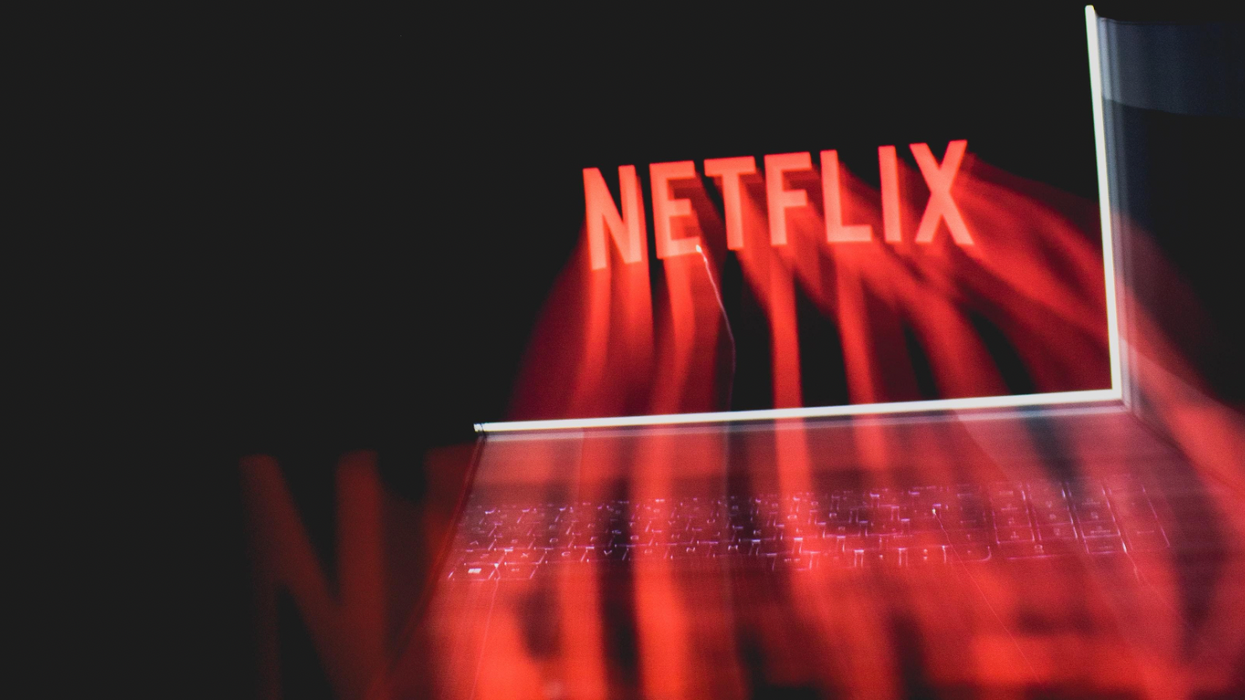 This is the web version of dot.LA's daily newsletter. Sign up to get the latest news on Southern California's tech, startup and venture capital scene.
Earlier this week, Netflix Japan posted a controversial tweet (first translated into English by Vice), along with a trailer for its upcoming short film titled "The Dog & The Boy." In the tweet, the company admits to using AI generative software to create background images. But the controversy had less to do with the admission so much as with the reasoning given for the use of the software.
According to the tweet, the short film used, "image generation technology for the background images" due to the "labor shortage" in the anime industry. As you might imagine, anime artists were outraged. Hamish Steele, whose animated horror-comedy series "Dead End: Paranormal Park" was recently canceled by Netflix after two seasons, responded to the tweet by cautioning the streamer that this was "not something to be proud of."
---
The trailer itself centers on the relationship between a young man and what looks like a robot dog, and features a number of sweeping backdrops featuring both urban environments and mountainous landscapes. The background designer is listed as "AI + Human," notably not even crediting the flesh-and-blood editors and writers who worked on the prompts and guided the software.
Considering all the recent attention AI artwork has been attracting, and the considerable cynicism and concern it's been met with from the artistic and creative communities, it's unsurprising that Netflix's tweet prompted some swift and aggressive blowback. Freelance comics illustrator and designer Kikuharu Nakamura accused Netflix of "want[ing] everything for free," despite the fact that animators "need money to live."
AI engineer DJ Fresh noted that he personally knows "a ton of animators looking for work" and offered to recommend their services to Netflix Japan. Which raises perhaps the most pressing question of all relating to Netflix's announcement: Is there genuinely a "labor shortage" facing the anime industry, and if so, why?
As Japanese animation continues finding new enthusiastic fans around the globe, demand for fresh content has skyrocketed in the streaming era. The industry hit peak revenue in 2022, according to one annual report, with revenue of $18.4 billion; that's a 9% overall gain over the previous peak year, 2019. This has indeed led to a shortage of skilled animators throughout Japan, and a booming market for animation schools and training programs. One notable example is the WIT Animator Academy, which offers junior artists free training and even helps with living expenses as they learn. It was started by WIT Studio, the company behind "The Dog & The Boy."
But beyond just an uptick in demand, the country has struggled to recruit new animators because entering the business requires not just extensive training but years spent in intense, competitive, difficult, low-paying jobs that demand exceptionally long hours.
Stories about the challenges faced by up-and-coming Japanese animators abound. According to a 2021 New York Times article, median annual earnings for top talent in Japan increased to $36,000 in 2019 over just $29,000 in 2015. Some animators working on the most popular international series and films earn as little as $200 a month for their services.
In 2020, the wildly successful anime studio Trigger – the company behind the film "Promare" and Netflix's series "Cyberpunk: Edgerunners" – was sued by a former employee over unpaid overtime; the case was ultimately settled out of court. Like other largely freelance or project-based staffers in media and entertainment, animators are also at constant risk of layoffs. Netflix Animation itself fired 30 employees in September.
Burnout and poor working conditions remain major concerns as well. Henry Thurlow, one of the first American animators to work at a Tokyo anime studio, told BuzzFeed in 2015 that anime in Japan is an "illegally harsh industry" where workers earn less than minimum wage, and frequently get sick or require hospitalization from the extreme demands of the job. In 2017, industry veteran Kazunori Mizuno reportedly died due, at least in part, to overworking and stress.
These kinds of horror stories are no doubt contributing to the difficulty of recruiting new animators. But rather than improving conditions and pay for animators, to make these positions more enticing, studios are apparently now turning to technology to remove human labor from the process entirely.
Many in the industry seem poised to reject these developments altogether. Long Beach anime convention Animé Los Angeles announced a complete ban on AI-generated artwork back in November, and various online experiments with the technology have been met with swift condemnation by fans and industry watchers.
Still, the success or failure of the experiment will likely be determined by the Netflix audience, not the animation community. If "The Dog & The Boy" connects with audiences, who don't mind or more importantly don't notice the AI backgrounds, future experiments with algorithmic animation will likely continue, and potentially get even bolder.
Lon Harris
Lon Harris is a contributor to dot.LA. His work has also appeared on ScreenJunkies, RottenTomatoes and Inside Streaming.