Here's How Laid Off Tech Workers Are Finding New Career Opportunities
Lon Harris
Lon Harris is a contributor to dot.LA. His work has also appeared on ScreenJunkies, RottenTomatoes and Inside Streaming.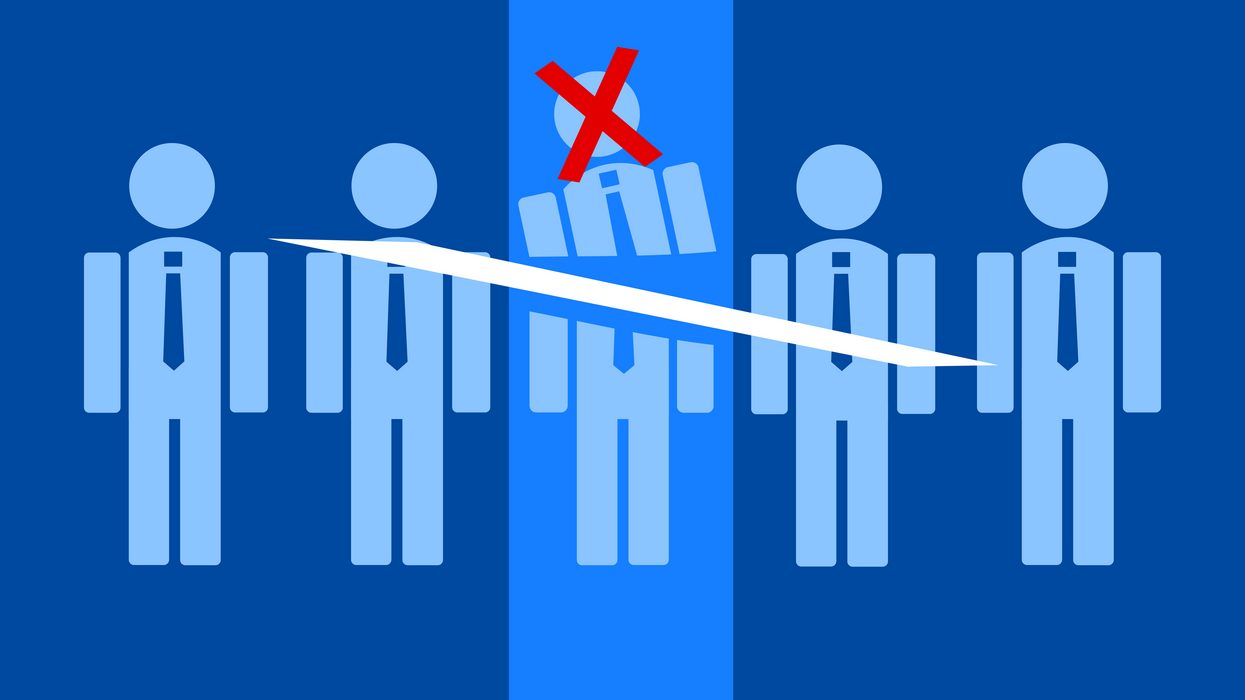 Evan Xie
This is the web version of dot.LA's weekly newsletter. Sign up to get the latest news on Southern California's tech, startup and venture capital scene.
Less than halfway into 2023, global layoffs from the technology sector have already surpassed 2022's total. An estimated 197,000 tech employees around the world have lost their jobs so far this year, according to data compiled by Layoffs.fyi, and the overall tally has multiplied seven-fold so far this year. It's still not over! Meta told employees just this week to expect even more cuts which could impact thousands more people, while British telecom Vodafone announced plans to slash 11,000 jobs over the next three years.
---
But while the layoffs themselves, and perhaps the companies' adjustments to moving forward with a much smaller workforce, get the lion's share of the headlines, one question still remains: Just what's going to happen to all these newly laid-off people? When one or two big firms gets into trouble, it's sort of assumed other big players in the industry will grab top talent that's suddenly freed up. But will there be enough tech jobs for all the people leaving their former companies this year?
Leaving Tech Altogether
Recode points out that many people who work for tech companies are not technologists by trade, and may be able to pivot into other gigs with relative ease. Google's recent layoffs from their California HQ, for example, included 30 in-house massage therapists, who don't necessarily need to jump over to another job in tech. According to data from CompTIA, around 59% of Americans with technical jobs don't actually work in the technology industry, but are in other fields like finance, health care, or retail. It's likely that, at least to some extent, these jobs will soak up some of former Googlers and Metakateers, or whatever you call people who work at Meta.
At least some laid-off workers with actual technical jobs are also abandoning tech entirely and seeking employment in new fields. Vice recently caught up with a few castoffs who have enjoyed transitions into totally different kinds of work: at wineries, neighborhood retail shops, fashion startups and elsewhere. Meanwhile, The Baltimore Sun compiled labor and survey data to find that many tech workers are jumping into jobs in education, commercial banking, manufacturing, or telecommunications.
Developers and Engineers Move from Large Tech Companies to Small Startups
Still, this is unlikely to be a solution for the majority of people who are losing their Twitter, Meta, and Google gigs this year. Most recruiters agree that laid-off tech workers – particularly people in highly-skilled jobs like software developers, engineers, and data scientists – don't really want to give up on the kinds of cutting-edge work they were doing for other kinds of employment that might seem a touch more mundane. As Honeywell software executive Kevin Denoff – who has actively been recruiting Big Tech workers – told The Wall Street Journal this week, "if you're a young hotshot code developer, Honeywell may not be on your list of top five or ten companies that you want to work for."
Ultimately, it seems like tech workers will likely remain somewhere within the industry moving forward. They'll likely just have a bit less job security – and fewer creature comforts – while they do it, at least for a while.
According to a report last week in The Wall Street Journal, many of the more highly-skilled tech workers we mentioned – the developers and engineers – are moving from the largest tech companies over to small startups, building new projects from the ground up. Scott Ruffin of e-commerce delivery startup Pandion Pro told WSJ that, while his company can't necessarily compete on wages alone, they're able to attract top-quality talent "because what we're doing is different." By some estimates, around 40% of laid-off tech workers have found new jobs at startups or smaller employers over the last nine months.
From Full Time Employees to Gig Workers
The Seattle Times caught up recently with a number of laid-off Amazon staffers who have been recruited for part-time or consulting work by their former employer. It's maybe a touch indelicate; one staffer reports responding back to the job offer by recommending that Amazon simply not fire her in the first place, while another found themselves explaining repeatedly to recruiters on the phone that they were unwilling to trade in full-time work for freelance gigs. From Amazon's perspective, they prefer when consultants or part-timers have applicable prior experience and, according to a spokesperson, they don't consider contract workers as replacements for full-time workers.
Entrepreneurship Blooms
For those who don't wish to take less steady, lower-paying jobs at their former offices, other laid-off workers apparently hope to rebound by starting their own technology companies. A survey of 1,000 laid-off tech workers from Clarify Capital LLC earlier this year found that 63% of respondents planned to start their own company after being laid off. Meanwhile, incubator Y Combinator reports that their number of new applicants jumped 20% in 2022 and will likely see an even bigger spike this year. According to Yahoo! Finance, there are also some early indicators that laid-off tech workers may be selling off their saved-up private shares in order to fund new ventures.
Through no fault of their own, these new entrepreneurs are entering the startup world at a particularly challenging moment. Venture capitalists and growth investors have been majorly scaling back their investments this year. According to Crunchbase, global funding in Q1 of 2023 was around $76 billion, a 53% decline over the same period in 2022. That's a tricky time for even established founders to raise funding, let alone newcomers who are entering the space because they recently lost their previous gigs. As well, more established players in the startup world can plan out their next projects over several years, and time their raises for the most opportune moments, whereas people who have recently lost their jobs are in a more time-sensitive, high-pressure personal situation.
Still, with the potential rewards remaining so high, a lot of aspiring founders are willing to accept a high level of risk. With so many tech workers turning recent setbacks into new opportunities, the stormy economic forecasts of 2022 and 2023 may yet lead to a silver lining. Even for someone other than Amazon.
Lon Harris
Lon Harris is a contributor to dot.LA. His work has also appeared on ScreenJunkies, RottenTomatoes and Inside Streaming.