The company behind the crime-fighting app Citizen is now part of Los Angeles County's contract-tracing effort to stem the spread of the novel coronavirus.

County officials announced on Wednesday they will partner with the New York-based company and use its app Citizen SafePass. The bluetooth technology tracks people's movement and identifies those that may have been exposed to the virus, alerting them of danger.
"The information gathered through the SafePass app will help us learn more about the virus and how it is spreading through our communities and the county," said L.A. County Supervisor Kathryn Barger. "In collecting information, everyone's identity remains anonymous and all data is encrypted to ensure privacy and security."
Contact-tracing technology has long been seen as a way to speed up the laborious task of calling individuals who might have been exposed to the virus. Right now, the county employs 2,600 contact tracers to reach out to a web of nearly a quarter million individuals that either have the virus or have potentially been exposed.
But cities have struggled with how to do it correctly as questions of privacy continue to hover over the use of such technologies.
In announcing the partnership, Citizen CEO Andrew Frame said the company "will never share data with any authorities without the user opting in."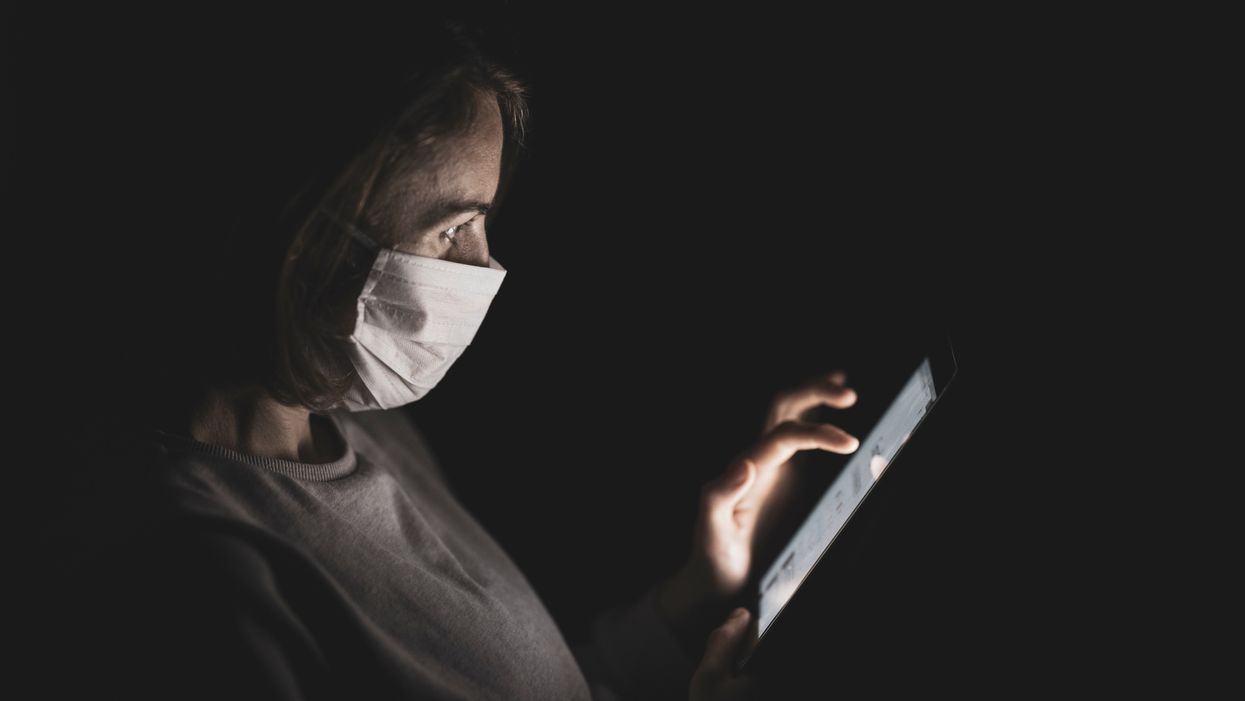 Photo by engin akyurt on Unsplash
Using Bluetooth to run contact tracing apps isn't new. Apple and Google teamed up to launch such an app in May. Other developers have pitched GPS-enabled apps that rely on monitoring a user's every move.

Citizen's app does both, combining bluetooth and GPS location-tracking to inform users if they've recently crossed paths with someone who later tests positive for COVID. When the app notifies you of the discovery, they'll send you a map of where the interaction happened.
That removes some of the anonymity, said Angel S. Diaz, an attorney specializing in liberty and national security at the Brennan Center for Justice. Diaz analyzed the app with a Coin Desk reporter back when it was being pitched to officials in New York in May.
"It's hard to anonymize data fully," he told dot.LA "The more you have contextual clues, it gets easier to re-identify things."
Diaz said Google and Apple appear to be trying harder to protect user privacy since their contact-tracing app won't inform users where the interaction happened.
Beyond the app's front-facing infrastructure, Diaz is concerned about where data from SafePass ends up down the road. People might be comfortable giving up location information with health officials now, Diaz said, but there's worry that under the terms of the privacy policy this information won't be deleted or it could later be shared with other authorities from other government agencies.
That could contribute to how many people will opt-in. If fewer people download the app, it's less effective.
"If you're someone worried about this data being used for police or your illness being shared with immigration authorities, you may be less likely to download the app because you don't want to put yourself and your family at risk," he said.
"The kinds of surveillance that contact tracing apps make available might be repurposed after the pandemic to do other kinds of police surveillance."
Moreover, it could harm communities of color by painting them as more dangerous, should they have higher rates of COVID infection.
County officials point out that the app is voluntary.
The app deletes GPS and bluetooth data after 30 days, said Citizen spokesperson Lily Gordon in an emailed response. And SafePass limits what information is provided to government agencies and will not sell or share data without permission.
"Citizen would only share anonymized, aggregate data with local health departments to help them identify COVID-19 hot spots or potential areas of concern," she stated. "Citizen does not share data with law enforcement agencies unless required by law, such as when they submit a subpoena or search warrants.
But she said, it could conduct "symptom surveys" for state or city government agencies.

The venture-backed Citizen is now listed as one of the top 20 free health apps in the Apple Store, Gordon said. The company has raised $59 million in capital and Frame has ambitions to grow the social app.
Citizen first emerged as Vigilante in 2016 and was taken off the Apple Store a week after launching in New York City over concerns it encouraged vigilantism by allowing users to collect and video footage of reported events.
It rebranded and popped up the following year as Citizen with a focus on safety.
The app is available in 20 cities and has five million users that it alerts to criminal activity and disaster near them with data collected from public information like police scanners. These safety alerts appear on a map of the user's city, marking more serious incidents like shootings with bigger red dots.
While the company has partnered only with L.A. County and San Joaquin County, SafePass is available to anyone in the U.S, with a smartphone. The app also offers access to a free at-home testing kit for those who have been notified of exposure through the app. Citizen said it is not charging Los Angeles County for the partnership.