rent a romper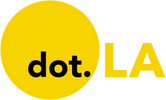 Get in the KNOW
on LA Startups & Tech
X
rent a romper
Photo by Joshua Ruano
A startup that offers gamified how-to guides for aspiring entrepreneurs was declared the winner of the second annual dot.LA pitch competition on Thursday in Santa Monica.
"My mission is to 'Pinky and the Brain' all of the currently available resources," said Everlaunch CEO Michelle Heng, referring to a cartoon where the main character was obsessed with taking over the world. Heng's service sets out to build a community for entrepreneurs and bring together essential business resources in a single hub.
Heng was selected as the night's winner by the competition's three judges — Boba Guys founder and investor Andrew Chau, Worklife VC founder Brianne Kimmel, and Plug and Play Ventures investor Kiswana Browne.
Everlaunch debuted in May to offer a "roadmap" for the "business-building process." Current partners include GoDaddy, Squarespace and 99designs. "The days of endless googling are over," a tagline for the service reads.
"I'm just excited to do the work and be an ally in order to build the future, and to help people of color build generational wealth," said Heng, speaking before attendees of the dot.LA Summit.
"And don't forget to bet on black women," she added.
The pitch-off also featured Rent-a-Romper and Reeplayer. All three startups are Southern California-based, have raised less than $1 million to date in outside funding and were nominated for the competition by dot.LA readers.
Rent-a-Romper offers a monthly subscription to clothing for babies and toddlers. "We are changing children's fashion by providing parents a curated wardrobe that grows with their child," said CEO Lauren Gregor.
Reeplayer provides a $99-per-month subscription that aims to help coaches and young soccer players capture game footage. Reeplayer's software and 4K camera system, which goes on a tripod and records from the sideline, are both included in the monthly fee. "Down the line we want to bridge the gap between athletes and recruiters," said founder Orhan Ajredinovski.
Crewtify, a livestreaming platform for concerts, won last year's dot.LA pitch competition.
Watch the full 2021 event here:
dot.LA Summit: Startup Pitch Competition www.youtube.com
From Your Site Articles
Related Articles Around the Web
Rent-a-Romper
Rent-a-Romper, a kids clothing startup that launched to make "life easier for parents while reducing the burden of clothing on the planet," just made its first acquisition and raised a $150,000 angel round. The L.A.-based company plans to raise as much as $1.7 million more in the coming months, but can it make good on its goal of building "a more sustainable future for children's fashion?"
The five-person startup rents clothing to parents of fast-growing children, with the aim of cutting down both the time it takes to shop for apparel and the negative impact that disposable fashion has on the planet. Currently, Rent-a-Romper offers subscriptions that range from $9 to $63 per month.
The business recently snapped up San Francisco kids' clothing retailer ARLi in a cash and equity deal, enabling it to expand its inventory and — ideally — create a more environmentally friendly future for kids fashion.
Fashion's Role In Carbon Emissions
The fashion business is responsible for around 10% of global carbon emissions and is "widely believed to be the second most polluting industry in the world," according to the United Nations. Some have suggested clothing rental companies could be a sustainable alternative to fast fashion and a solution to fashion's disposability problem.
One recent study study — published in Finnish scientific journal Environmental Research Letters — is skeptical. It found that rentals can actually be worse for the planet, in part because of the high emissions generated by transportation and dry cleaning. The study's brutal takeaway: renting clothes can be "less green than throwing them away." Some businesses have contested that conclusion.
"Our focus, right now at the beginning, is on two key areas. The first one is extending the life of clothing as long as we possibly can," says founder and CEO Lauren Gregor. "And the second one is around diverting waste from landfills."
Rent-a-Romper tracks when clothing leaves its inventory and built its model anticipating that items could be rented out two or three times before they need to be retired. That turned out to be a conservative estimate, according to Gregor.
"We have items in our inventory that have now gone out to their sixth family and still have life in them," she says.] "And we're tracking which brands are more durable. We have over 150 brands in our inventory, so we're just gathering a ton of data."
To date, the company hasn't sent any of its clothes to landfills. Gregor pointed to partnerships the company has formed in Los Angeles to recycle textiles and donate clothes with life left in them. One such partner is South Gate-based Fybraa.
Rent-a-Romper also doesn't dry clean.
"We wash in cold water in high efficiency washing machines," says Gregor. And when items are stained, "We have a process where we'll soak it in natural, plant-based detergents and then we get it in the sun. Good thing about being in Southern California is we can do that, and it's one of the best ways to sanitize naturally."
But transportation, another culprit laid out in the study, is core to its business — and Rent-a-Romper's biggest expense.
"So we're really trying to be as creative as we can about bringing that cost down," says Gregor, who noted the company uses compostable mailers and recycled packaging.
Down the line, Gregor aims to open up regional centers to cut costs, speed up deliveries and reduce shipping emissions.
"We're small. We're a startup. So we're doing what we can, but [we are] very conscious about trying to make continuous improvements in those areas."
Providing Parents Another Option
Dr. Greys Sošić of the University of Southern California, whose research includes supply chain sustainability, wrote in an email to dot.LA that "renting kid's clothes could actually be beneficial for the environment" — with the caveat that she's not reviewed any hard data on Rent-a-Romper.
"I assume that moms, having other things to worry about, would not want to exchange kids' clothes every week or every two weeks," she said, "which are some of the 'fashion' rental terms, and would prefer to keep them for at least a month, or until their kid outgrows them. This reduces the biggest negative impact of apparel rental, which comes from clothes shipping and cleaning."
Without the option to rent, Sošić writes, "moms have to either regularly buy new clothes and dispose of the items that their kids have outgrown" or "rely on their personal network of friends and relatives who might have had kids before them and have some apparel that their kids cannot use anymore."
Rent-a-Romper plans to introduce new products this fall, expanding into seasonal and special occasion attire as well as one-time rentals. The startup may also grow its inventory to include apparel for older kids later on.
"We're really focusing on customer acquisition and perfecting our delivery as we bring ARLi in," says Gregor. "As we go out to raise this next round, the key things that we're going to be focusing on are our customer technology — as a circular business with massive variety in our inventory, technology is something that will be one of those levers that really help us scale."
From Your Site Articles
Related Articles Around the Web