The beauty and fashion industry isn't as skinny and white as it once was. Makeup for darker skin tones are more widely available, shapes are changing and so are perceptions. This year, Leyna Bloom graced the cover of Sports Illustrated. She's a trans woman of color. But sometimes, it can all feel a bit inauthentic.

That's how Brittany Chavez, a 30-year-old whose parents hailed from Nicaragua and Guatemala felt when she founded
Shop Latinx
. Her lifestyle and makeup ecommerce site debuted last October as home for Latinx and BIPOC (Black, Indigenous, and People of Color) brands
"We've relied on these platforms to bring us visibility for far too long," she said. "Sometimes that visibility can kind of hurt our communities because it results in erasure because it is inauthentic. It's people that don't look like us who don't come from our backgrounds that dictate what the Hispanic or Latinx marketing strategy is."
For decades people of color felt alienated from a beauty and fashion industry that often set unrealistic and often pale expectations of beauty. But that has been changing.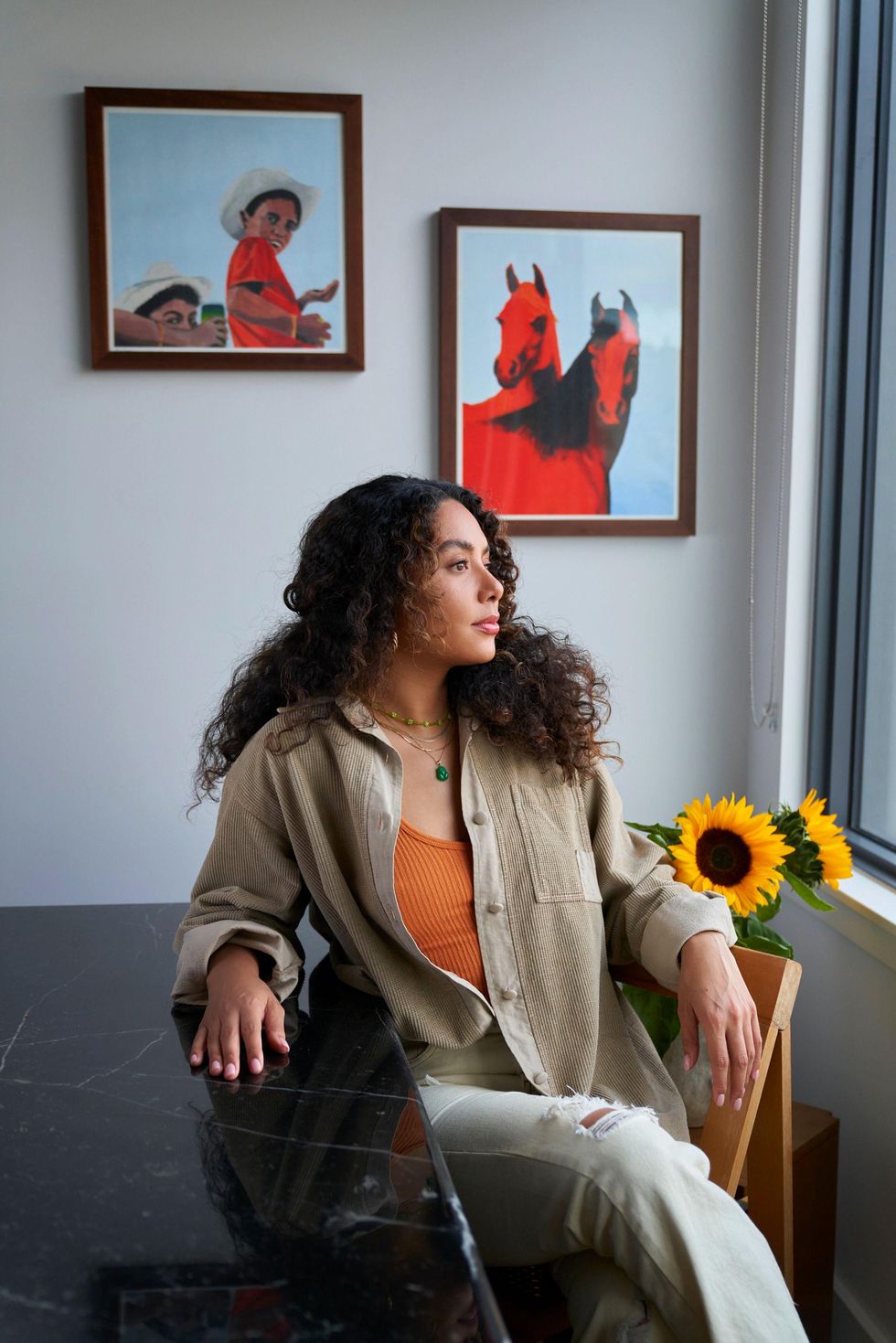 There is a surge for diverse inclusive brands in the beauty and lifestyle space. Makeup giant Sephora has created a section online to showcase Black-owned brands. And it plans to double its BIPOC-founded brands, according to their Executive Vice President Artemis Patrick.
Still, Chavez said that doesn't feel like enough, especially for Latinos, who can have very different cultural experiences. Her family comes from Central America, a very different country from the small island of the Dominican Republic or the Portuguese speaking Brazil or the U.S. neighbor Mexico.
"I think because for far too long we've been portrayed as a monolith," she said.
Shop Latinx targets the millennial and Gen Z Latina in the U.S. During the pandemic, she said, she saw a spike in sales. The marketplace is a collection of brands by Latinx founders and creators like Nopalera (an emerging Mexican-owned botanical brand for bath & body), Shocks of Love, (a fragrance house at the intersection of wellness, art, & beauty), MCLC, (footwear that empowers the sole).
On Friday the startup announced it raised $1 million in pre-seed funding backed by Precursor Ventures, Backstage Capital, Debut Capital, 2PM, Humble Ventures, Hispanics in Philanthropy, Silicon Hills Capital and Techstars.

The money raised will be used to expand their online presence and hire to expand their current team of four. Chavez told dot.LA that getting backing to launch the site wasn't easy.
"I feel like founders, especially founders of color, like we feel like we have to beg VCs to bet on us. When in fact we're doing them a favor," Chavez said. Statistics constantly bear that out.
But, the Cal Poly Pomona grad said she is hoping to see more Black and brown and BIPOC leaders in positions like hers.
She founded the company, she said, because she wanted to dictate her own terms.
"Instead of trying to rise the ranks of corporate, let me just bet on myself, I literally have nothing to lose because I'm starting from ground zero anyway."
Correction: An earlier version stated that Shop Latinx debuted this October. Shop Latinx has been out for a year.