hennessy capital acquisition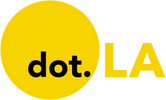 Get in the KNOW
on LA Startups & Tech
X
hennessy capital acquisition
Photo Courtesy of Canoo
The electric car company Canoo made a weak Wall Street debut on Tuesday after completing a reverse merger with Hennessy Capital Acquisition.
The Torrance-based startup, trading on the Nasdaq under the ticker symbol GOEV, closed the session down 3.1%, falling from $22.75 a share.
The company offers a subscription electric car that is slated for release in 2022 and has touted its "skateboard platform" design. Last week, Canoo unveiled its second vehicle, a delivery van that starts at $33,000.
The startup inked a deal earlier this year with Hyundai Motor Group to build its futuristic modular minivan that consumers can rent through a subscription service.
Canoo's move is the latest in a string of electric vehicles going public via a SPAC. In October, Fisker went public following a similar merger that valued the company at around $3 billion.
The EV market is red hot. Shares for Tesla were down after its first day in the S&P 500 Monday, but its stock soared this year, making Elon Musk the second richest person in the world.
Hennessy shareholders approved the deal with Canoo on Monday. In a statement released then, Canoo CEO Tony Aquila said that "the next chapter is a very important one" as the company gears up for 2023 production.
Los Angeles electric vehicle company Canoo Holdings Ltd. will go public on Tuesday after shareholders approved a deal with Hennessy Capital Acquisition.
Under its agreement with the special purpose acquisition company, the EV startup, with $2.4 billion valuation, will begin trading on the Nasdaq Global Select Market under the ticker symbols "GOEV," Canoo said in a statement.
Shares of the Hennessy were trading up more than 1% Monday after hours, ahead of Canoo's market debut.
"Our commitment to sustainable technologies and infrastructure is resolute, and Canoo is a fitting long-term partner as we usher in a new era for urban mobility with innovative and affordable EVs," said CEO of the SPAC, Daniel J. Hennessy, in a statement announcing the vote on Monday.

Canoo hasn't yet rolled out its commercial vehicle to wait-listed customers, but last week it became a new player in the commercial delivery market by unveiling a delivery van slated to reach the market in 2023.
The company was founded in 2017 by two former BMW executives who closed a deal with Hyundai Motor Group earlier this year to build its futuristic modular minivan that consumers can rent through a subscription service.
A week before going public, the Los Angeles electric vehicle startup Canoo, valued at $2.4 billion, unveiled the company's second vehicle, a delivery van.
The modular vehicle is the latest entrant in the commercial delivery market, driven by a combination of growing ecommerce and tighter regulations on carbon emissions. Canoo, which has yet to produce a commercial vehicle, expects the vans to be available by 2022, but scaled production is slated for the following year.
There's increasing competition. This summer, California set new rules demanding automakers sell more electric trucks and vans by 2024, jumpstarting a race among legacy car companies like General Motors, Ford and a number of startups to produce vans and trucks for commercial customers like UPS and FedEx.
Canoo's vans come in two sizes and are designed for small businesses and large last-mile delivery companies. Prices start at $33,000. Delivery fleets or major corporations and logistics companies can also custom build their own vehicles since the Canoo relies on "a skateboard platform" like a trailer bed where the engine is held. Interchangeable shells can be created for the body.
Earlier this year, retail giant Amazon debuted its electric van produced by rival Rivian. The Irvine-based company is slated to produce 100,000 delivery trucks over the next decade for Amazon as it seeks to have a carbon neutral footprint by 2040.
Canoo was founded in 2017 by two former BMW executives. They landed a deal with carmaker Hyundai Motor Group in February to manufacture their car. In January, the company opened a waitlist for its futuristic-looking minivan that drivers can book through a subscription service. That vehicle is set to launch by the second quarter of 2022.
Canoo said it's also looking to launch the delivery van across markets like Canada, Mexico and Europe.
Meanwhile, stockholders from Hennessy Capital Acquisition will vote next week to approve the proposed merger. If the deal goes through, Canoo Inc. is slated to be listed on the Nasdaq stock exchange under the ticker symbol "GOEV" between Dec. 21 and 23.
"Since announcing the transaction, Canoo has seen substantial growth in consumer demand and significant interest from potential partners in its proprietary market leading EV platform and underlying technologies," said Daniel Hennessy, CEO of the special acquisition company.