b capital group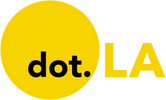 Get in the KNOW
on LA Startups & Tech
X
b capital group
Art by Semira Chadorchi/ semichad.com
Funding for Southern California startups has stalled as some of the region's biggest investors spread money outside the region.

In 2010, roughly one in every 10 startup dollars deployed nationally funded tech companies in Southern California. A decade later, that share has remained stubbornly static, even as the total sum invested in local startups ballooned from $4 billion in 2010 to $14 billion in 2019. That's according to a new report commissioned by Alliance for SoCal Innovation, a nonprofit advocating for the local tech scene.
"The good news is the pie has gotten bigger, but our slice of it has stayed more or less the same," said Andy Wilson, the executive director of the Alliance.
A major reason why the share has not budged is that most local startups are still in their infancy, raising smaller rounds. That brings down total investment dollars. Southern California startups raising Series B or later funding accounts for 64% of total investment, compared to 68% for New York and 80% for the Bay Area.
"We really haven't done particularly well in late-stage funding," Wilson said.
The data — which encompasses San Diego, Orange County and L.A. — was compiled late last year by Boston Consulting Group and is now being made public.
It also found fewer venture dollars are staying local. In 2013, about 30% of dollars stayed in Southern California versus fewer than 10% last year, a direct consequence of firms like B Capital, Fifth Wall, and Sinai Ventures raising larger funds that are geographically agnostic.
"These bigger guys don't really seem to be focused on taking advantage of the local market opportunity," Wilson said.
Upfront Ventures has invested in the most local companies in the last three years with 58, followed by Greycroft, which has backed 45 startups. Of VCs not based here, NEA and Sequoia Capital led the way with 24 and 23 startups, respectively.
The report counted 3,750 startups in Southern California, which is about half the number in the Bay Area, and fewer than New York's 5,100 startups.
Despite a reputation for consumer tech, Southern California is the most well-diversified across industries among the country's top three innovation hubs, with an even split with software and tech, health and media companies.
"Most of the world thinks of us as king of the consumer Internet and media – Netflix and Snapchat – but SpaceX is here and Relativity Space and all the electric car companies are here," said Wilson.
If you were trying to close your new venture fund in the spring, you probably had a lot of sleepless nights and frantic Zoom meetings as limited partners tried to shore up their existing portfolios amidst Wall Street turmoil.
But after the initial shock from coronavirus wore off and public markets sharply rebounded, 2020 turned out to be a great year to raise a new fund, with the major caveat that you are well-established and raising lots of capital.
Bigger was definitely better.
U.S. venture capital funds raised a record $69.1 billion in 2020, according to Pitchbook data. And there were 14 mega-funds that hauled in $1 billion or more, the most since 2010.
Those included a pair of $4.5 billion mega-funds that Silicon Valley firm Andreessen Horowitz announced in November and a $1.8 billion vehicle Lightspeed, another Valley firm, closed in April.
But while the total amount of capital hit new highs, it was raised by far fewer firms. Smaller firms that back early-stage startups are having a much harder time fundraising.
Los Angeles is known for those smaller funds, but despite headwinds, 2020 saw some standouts.
B Capital Group closed a $822 million second fund in June with Boston Consulting Group (BCG) taking the lead as anchor investor. It was more than twice as big as the firm's $360 million debut fund.
B Capital Group was founded in 2014 by Facebook co-founder Eduardo Saverin, who's based in Singapore, and Raj Ganguly, a former BCG investor who resides in Manhattan Beach.
In November, Sinai Capital Partners announced the close of its $600 million second fund, $500 million of which will go towards the tech-focused Sinai Ventures and the rest to fund movies and television shows at New Slate Ventures. All the capital comes from a reclusive German billionaire.
The firm is run by Jordan Fudge, who stands out in the overwhelmingly white and older world of VC because he is Black, openly gay and only 28-years old. With the most recent raise, he now presides over nearly a billion dollars in capital.
Westlake Village BioPartners, the two-year-old firm focusing on life science and therapeutic companies, announced this month it has raised two new funds with $500 million in dry powder.
Last month, March Capital closed a $365 million third fund, according to SEC filings. The Santa Monica venture firm focusing on enterprise software was founded by Jim Armstrong, Jamie Montgomery, Gregory Milken and Sumant Mandal in 2014.
The firm has reaped a billion dollar-plus paper return on the 6.8 million shares it holds in the cybersecurity company CrowdStrike.
Data from Pitchbook and dot.LA. Lead art by Candice Navi.
B Capital Group, a Manhattan Beach-based growth-equity firm with over a billion and a half dollars in assets under management, has added Gabe Greenbaum as a Los Angeles-based general partner at the firm. Greenbaum, who was previously at Pritzker Group Venture Capital and OCA Ventures, said the move will mean the firm will invest more in Southern California.
"I do want to really spend a lot of time investing in the Southern California ecosystem, bringing additional awareness to the dynamic founders that are here," Greenbaum said. "And we'll also plan on hiring additional talent to be here in Southern California to help us."
Despite its local leadership, the only Southern California company B Capital Group has invested in so far is Bird Rides.
B Capital Group writes checks in the $10 million to $60 million range for Series B, C and D stages focusing on B2B startups in enterprise technology, consumer enablement, fintech, insurtech, transportation, industrial and healthcare.
Greenbaum, also an investor in dot.LA, will also focus on deals in Chicago and New York, cities where he previously worked. He will be the firm's seventh general partner.
"I can't tell you exactly what the percentages will be, but I anticipate a good portion of my time will be spent in Southern California," he said.
B Capital Group was founded in 2014 by Facebook co-founder Eduardo Saverin, who's based in Singapore, and Raj Ganguly, a former Boston Consulting Group (BCG) investor who lives in Manhattan Beach.
B Capital Group closed its second fund with $822 million in capital commitments in June, which was more than twice as big as its $360 million debut fund. BCG was an anchor investor in both funds and a central selling point of B Capital Group is that startups get an inside track to BCG's lengthy roster of blue chip corporate clients.
Speaking the day after the election, Greenbaum said with so much uncertainty and the usual holiday lull, he expects a slower pace of dealmaking until the end of the year.
"I think in Q1 we'll have a lot more clarity, and I think that's where you'll see firms begin to be probably a bit more aggressive again once there's a little bit more visibility into who's in office, who's controlling Congress, who's controlling the House, and also where we are with COVID," Greenbaum said. "That being said, there's still investments being done up and down the stack."
Related Articles Around the Web