raj ganguly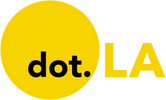 Get in the KNOW
on LA Startups & Tech
X
raj ganguly
Courtesy of Raj Ganguly
On this episode of the L.A. Venture podcast, B Capital Group co-founder and partner Raj Ganguly talks about the new early-stage fund B Capital closed this week, as well as his outlook for startups in this rocky investing environment.
B Capital's new $250-million, early-stage fund launched on Tuesday. The firm writes checks of between $250,000 to $8 million from its venture fund. From its growth fund, it writes checks of between $10 million and $100 million. Since launching, the group has backed 130 founders and now has over $6 billion in assets under management.
Ganguly said B Capital is built on three pillars: approaching tech as a global enterprise, digitizing large traditional industries (like healthcare and finance) and being engaged partners to their portfolio.
He added that the fund's rapid growth has followed its focus on a combination of the right industries, the right founders and the right valuations.
"There's these two diametrically opposed forces right at this moment," he said. "One is that if you look at any of the industries we invest in, they are 1% to 5% digitized, at most–and so there's so much growth left in them. And on the other hand, we've gotten to this valuation point where a lot of great companies are not great investments."
B Capital takes a different approach from global investment firms, Ganguly said. While global investment firms are often passive investors, B Capital takes the Silicon Valley venture model of offering value-add capabilities and pairs that with a global focus and B Capital offices in the U.S., China, India, Indonesia and Singapore.
"Being able to collaborate across your offices around the world actually gives you a huge advantage in pattern recognition and helping your companies grow and scale," Ganguly added.
Focusing on global investing hasn't been without its challenges. Particularly in China, where Ganguly said increasing trade friction and restrictions on technology can make investing difficult. The firm is careful to identify resilient companies that can weather the changes, he added, while navigating increasingly connected, but factious economies.
"I do believe that as leaders in tech and as global business leaders we all have a responsibility to find channels of communication and collaboration, even with this kind of decoupling that's happening," Ganguly said.
In the next few years, he said B Capital is eyeing health care, fintech and climate tech. But expanding their scope hasn't changed the company's focus on the fundamentals of investing.
"As the music started to go faster and faster over the last few years, I think everyone was guilty of investing in companies where the valuations were getting ahead of themselves," Ganguly said. "And you've got to build businesses that ultimately are profitable."
dot.LA editorial intern Kristin Snyder contributed to this post.
Want to hear more of L.A. Venture? Listen on Apple Podcasts, Stitcher, Spotify or wherever you get your podcasts.
From Your Site Articles
Related Articles Around the Web