How Pacaso Makes It Easier for More People to Own a Second Home
May 10 2021
Austin Allison's love of real estate surfaced at age four or five when he would work with a hammer in hand alongside his dad, who was a carpenter.

He bought his first house at age 17 and began selling real estate at 18.
---
Now, Allison is CEO of Pacaso, a second home co-ownership platform he co-founded in 2020 along with dot.LA chairman and former Zillow Group CEO Spencer Rascoff. Allison was also a Zillow executive.
The idea came to him when he and his wife dreamed of purchasing a second home, and found few options to do so.
"We were like most families who aspire to own a second home but could not afford it at the time," he said.
Allison saw an opportunity and a way to make second homes more affordable through a co-ownership model. He also believed that by consolidating multiple owners in one home, it would help the housing market in these communities by filling second homes year round.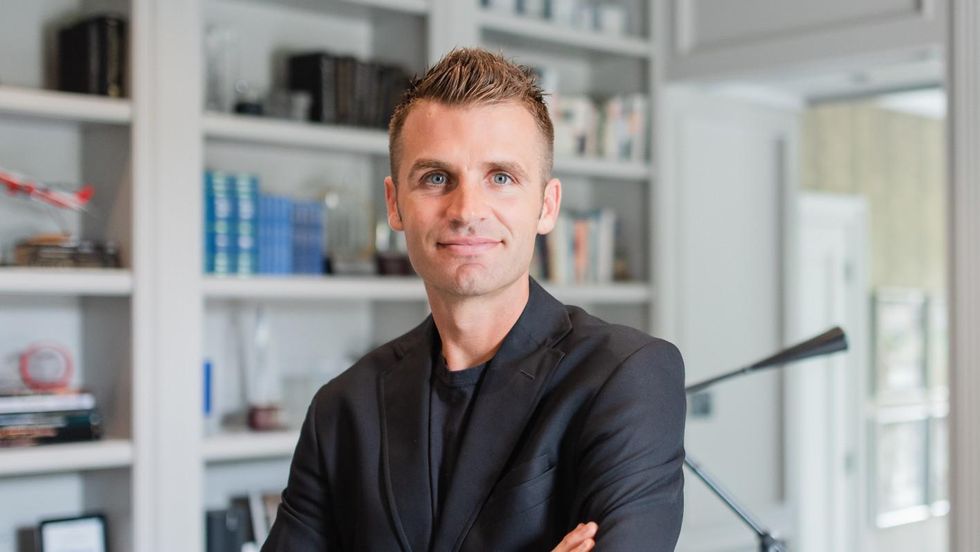 Pacaso co-founder and CEO Austin Allison
The concept of co-ownership isn't new, but unlike "DIY" shared ownership arrangements among family members or friends, Pacaso manages all the details for potential home buyers. Pacaso purchases a home and creates a property-specific LLC. The home is listed through the MLS and on Pacaso's website, and potential buyers can then purchase the share of ownership they want, starting at one-eighth.

Each home has a maximum of eight owners. An owner with a one-eighth share can use their home at least 44 days throughout the year.
Once all shares have been sold, Pacaso transitions to handling ongoing maintenance, LLC oversight, bill payment and scheduling. Pacaso charges an initial service fee, which is a percentage of the home's sale price, and then charges a flat rate of $99/ month per share for its management services.
One of the benefits of buying a home through Pacaso is that buyers can purchase higher-end homes for only a fraction of the cost, making second home ownership more accessible. For example, someone can spend $500,000 to buy a share of a $4 million home. Allison calls this "right sizing" home ownership, because most owners don't need a whole home.
"It doesn't make sense to own 100% of something that you're only going to use 12% of the time, so why not just buy 12%," he said.
George, a Bay Area tech CEO and Pacaso owner in Napa, agrees.
"It was clear the team had really thought about what the shared economy looks like for vacation homes, and what it would look like for me and my wife who want to take advantage of a second home but are busy and active in our work lives," he said. "We're not retired or close to it, so I'm not going to be occupying a second home more than 15% tops. It's a perfect product for someone like me, and that helped us move forward quickly and become owners of a Pacaso home."
Lowering the price of entry for homes in desirable (and pricey) markets is opening up second home ownership to a broader buyer pool. Allison said many Pacaso owners are people in their 40s and 50s with children, and a quarter are non-white and/or part of the LGBTQ community.
Another benefit for owners, especially those who are still working full time or live far away, is not having to worry about the home when they aren't there. Pacaso is responsible for maintenance and management, simplifying the experience of second home ownership.
The model is common in commercial real estate, but not so much in the vacation home industry. It's different than the traditional timeshare structure, which is typically limited to hotels or resorts rather than single-family homes. Timeshare units are shared with up to 52 other people, rather than just seven other families.
Through Pacaso, the buyer owns their share of the property and can sell it on the open market. With a timeshare, residents typically own the right to use the property, not the property itself.
When it comes to wanting to sell the property, the process is similar to whole-home resale. It is listed on the MLS and the value tracks with the local market, which is a huge differentiator from timeshares, which typically lose value.
"One of the biggest hurdles for any buyer is understanding what Pacaso offers that's different from a timeshare. Seeing that there's value in ownership and you get to use it for what you need instead of feeling 'stuck in a timeshare' is hugely important," George said.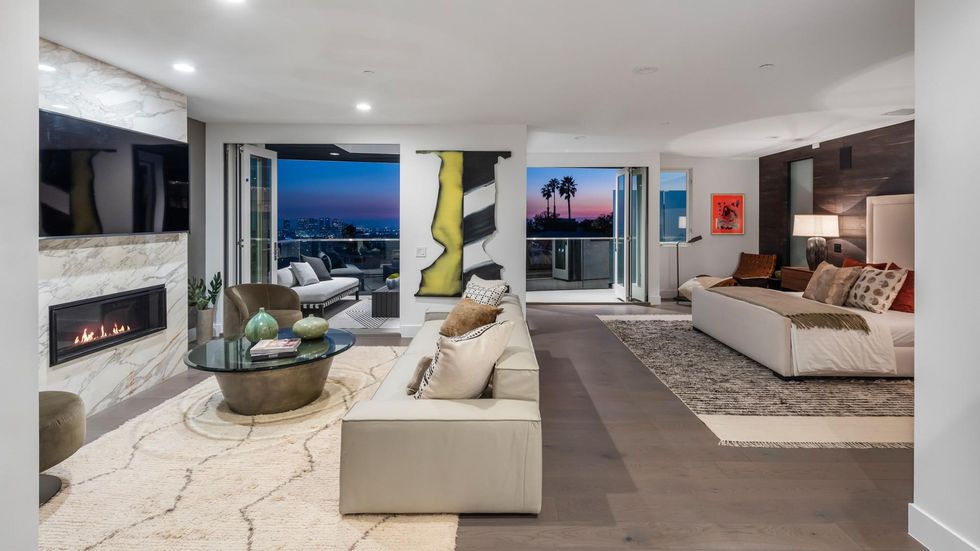 In addition to the benefits for buyers, Pacaso's model also helps the housing market at large by removing up to seven buyers from competition for each home. Demand for second homes increased 100% year-over-year in 2020, according to Redfin, as work became remote and people could work from anywhere. This spike in demand was felt in popular second home markets, where buyers were competing for the same homes needed by local residents. The net effect has been less inventory and higher prices.

Because most buyers of whole second homes only plan to use them several weeks out of the year, the homes sit empty most of the time. This means local businesses suffer, because more often than not, there's no one in the home to shop at local stores and patronize restaurants in the community.
Allison and his wife eventually used their savings and purchased a second home in Lake Tahoe in 2014. They became part of the Lake Tahoe community, meeting neighbors and making friends, shopping locally, frequenting restaurants and finding trails to run on.
He said, "It enriched our lives, which is how we came up with the mission of our company: to enrich lives by making second homeownership possible and enjoyable for more people."
"More people should have access to this dream," Allison added. "It shouldn't just be a privilege that's limited to the top 1%. Many tens of millions of additional people should be able to realize the dream. That's why we created the company, and that's what we plan to do across the globe."
According to a Forbes report last April, both the viewership and dollars behind women's sports at a collegiate and professional level are growing.
In 2022, the first 32 games of the NCAA tournament had record attendance levels, breaking records set back in 2004, and largely driven by the new and rapidly growing women's NCAA tournament. WNBA openers this year saw a 21% spike in attendance, with some teams including the LA Sparks reporting triple-digit ticket sales growth, about 121% over 2022's total. In 2023, the average size of an LA Sparks crowd swelled to 10,396 people, up from 4,701 people.
Women make up half the population, but "also 50% of the folks that are walking into the stadium at Dodger Stadium, or your NFL fans are just about 50% women," noted Erin Storck, a panelist and senior analyst at Los Angeles-based Elysian Park Ventures.
Storck added that in heterosexual households, women generally manage most of the family's money, giving them huge purchasing power, a potential advantage for female-run leagues. "There's an untapped revenue opportunity," she noted.
In the soccer world, Los Angeles-based women's soccer team Angel City FC has put in the work to become a household name, not just in LA County but across the nation. At an LA Tech Week panel hosted by Athlete Strategies about investing in sports, Angel City head of strategy and chief of staff Kari Fleischauer said that years before launching the women's National Women's Soccer League team, Angel City FC was pounding the pavement letting people know about the excitement ladies soccer can bring. She noted community is key, and that fostering a sense of engagement and safety at the team's home venue, BMO stadium (formerly Banc of California Stadium), is one reason fans keep coming back.
Adding free metro rides to BMO stadium and private rooms for nursing fans to breastfeed or fans on the spectrum to avoid sensory overload, were just some of the ways ACFC tried to include its community in the concept of its stadium, Fleischauer said. She noted, though, that roughly 46% of Angel City fans are "straight white dudes hanging out with their bros."
"Particularly [on] the woman's side, I'd like to think we do a better job of making sure that there's spaces for everyone," Fleischauer told the audience. "One thing we realize is accessibility is a huge thing."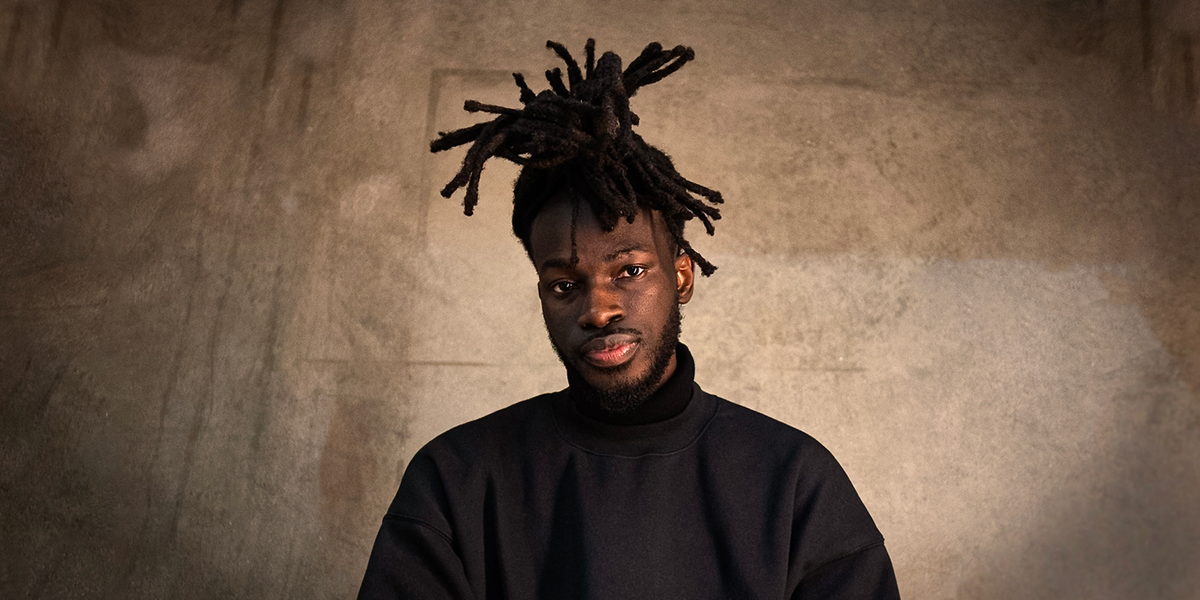 In January, web3 infrastructure and hardware company Spatial Labs landed $10 million in funding led by Blockchain Capital, making founder Iddris Sandu the youngest black entrepreneur to raise a double digit seed round. Marcy Venture Partners, the firm co-founded by Jay-Z also participated in this round.
"Moments like this give more founders and more VCs the confidence to back and be confident in sort of their general investment thesis around focusing on women of color, focusing on founders of color," Sandu expressed. "Moments like this is what makes it worth it and is really what's responsible for breaking down those barriers."
In 2020, Sandu founded Spatial Labs to do exactly that–build a company that is developing technologies that can make an impact globally.
Last year, the Marina Del Rey-based startup introduced its first product, a microchip called LNQ (pronounced link) to the world. Sandu also launched Gen One Hardwear , his clothing line where he embedded the LNQ microchip into each garment.
"What we've engineered is the nutritional facts of fashion," Sandu told dot.LA. "It allows anyone that's either purchasing, has purchased or even is interacting with that item to unlock the nutritional facts around that product."
The startup's microchip acts like a QR code and all you need to do to gain access to the information is tap the LNQ with your phone. Sandu said you will learn about "where it was made, what materials it was made from, where the materials were sourced, whether the item is sustainable or not, and even lets you know if that item is new, or if it was owned by a previous person."
In just a week and a half, Spatial Labs made $150,000 in sales and sold out of all its inventory.
"Now we've been licensing that chip technology to other brands to incorporate into their products," Sandu said.
Though Sandu was unable to share which brands Spatial Labs is currently working with, he said that the price point for each LNQ microchip costs $3 and it can vary depending on the amount the brand needs.
Even though the overall venture funding in the U.S. dropped in 2022 from $337 billion to $214 billion, Black founders were disproportionately hit by the decline.
"Being a founder of color, there is no bull market," Sandu told dot.LA. "It's always a bear market."
In 2022, Black web3 founders raised $60 million out of the $11.9 billion given to all U.S. web3 startups. While this number is significantly higher than the $16 million Black founders received in 2021, the total percentage of the money raised for founders of color remains the same, a staggering 1%.
It's a reality Sandu is familiar with. "You're expected to not have the opportunity to fail or not have the ability to figure things out," he said. "The first time that you launch something you have to almost push yourself to this level of pressure and be perfect."
But Sandu hopes his achievement will help motivate other Black founders and show them that raising capital is attainable.
"We (Spatial Labs) were able to raise during a market like this and that shows people that it's less about the story," Sandu said, "but it's more about the actual product and its global impact that it became so undeniable for them to invest."
Adding that, "they (Blockchain Capital) are the largest VCs in blockchain and they understood just how revolutionary this tech could represent."
In the last two decades, some of the most crucial moments in technology, Sandu said, "have come from strides within hardware." For instance, when Apple launched the iPhone and Mac or when Tesla developed their own vehicles on top of being a software company, they became the standard for other tech companies.
"Today in tech, a lot of diversity looks like affording people of color the opportunity to build these systems that weren't really designed for us to begin with," Sandu stated, "I always love the idea of being able to show the boundaries of where technology could go in respect to color or race, and the only way that I could do that was through creating hardware."
He said Spatial Labs' LNQ is "able to create a seamless way for people to interact with products in a completely unique way, offering more than just sort of like this ethical sustainability factor."
The microchip will allow brands the ability to add loyalty programs directly into their products. One example Sandu shared was, "let's say a brand like Fenty said Rihanna is going to be doing a surprise appearance, but your ticket to get in is this product (embedded with LNQ)."
He added, Spatial Labs' technology is "creating loyalty programs, and immersive storytelling experiences directly into your product."