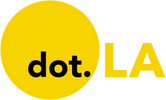 Get in the KNOW  
  on LA Startups & Tech  
X
How Pacaso Makes It Easier for More People to Own a Second Home
May 10 2021
Austin Allison's love of real estate surfaced at age four or five when he would work with a hammer in hand alongside his dad, who was a carpenter.

He bought his first house at age 17 and began selling real estate at 18.
---
Now, Allison is CEO of Pacaso, a second home co-ownership platform he co-founded in 2020 along with dot.LA chairman and former Zillow Group CEO Spencer Rascoff. Allison was also a Zillow executive.
The idea came to him when he and his wife dreamed of purchasing a second home, and found few options to do so.
"We were like most families who aspire to own a second home but could not afford it at the time," he said.
Allison saw an opportunity and a way to make second homes more affordable through a co-ownership model. He also believed that by consolidating multiple owners in one home, it would help the housing market in these communities by filling second homes year round.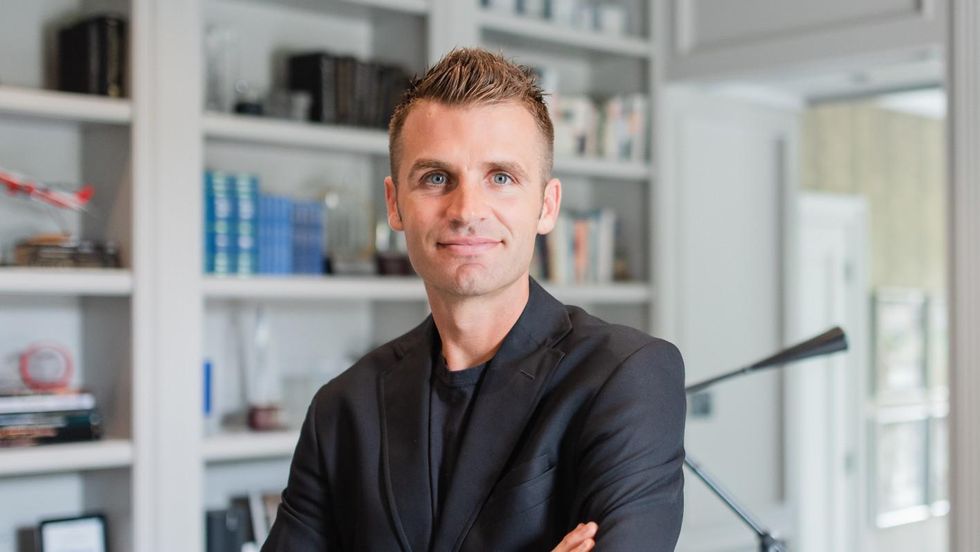 Pacaso co-founder and CEO Austin Allison
The concept of co-ownership isn't new, but unlike "DIY" shared ownership arrangements among family members or friends, Pacaso manages all the details for potential home buyers. Pacaso purchases a home and creates a property-specific LLC. The home is listed through the MLS and on Pacaso's website, and potential buyers can then purchase the share of ownership they want, starting at one-eighth.

Each home has a maximum of eight owners. An owner with a one-eighth share can use their home at least 44 days throughout the year.
Once all shares have been sold, Pacaso transitions to handling ongoing maintenance, LLC oversight, bill payment and scheduling. Pacaso charges an initial service fee, which is a percentage of the home's sale price, and then charges a flat rate of $99/ month per share for its management services.
One of the benefits of buying a home through Pacaso is that buyers can purchase higher-end homes for only a fraction of the cost, making second home ownership more accessible. For example, someone can spend $500,000 to buy a share of a $4 million home. Allison calls this "right sizing" home ownership, because most owners don't need a whole home.
"It doesn't make sense to own 100% of something that you're only going to use 12% of the time, so why not just buy 12%," he said.
George, a Bay Area tech CEO and Pacaso owner in Napa, agrees.
"It was clear the team had really thought about what the shared economy looks like for vacation homes, and what it would look like for me and my wife who want to take advantage of a second home but are busy and active in our work lives," he said. "We're not retired or close to it, so I'm not going to be occupying a second home more than 15% tops. It's a perfect product for someone like me, and that helped us move forward quickly and become owners of a Pacaso home."
Lowering the price of entry for homes in desirable (and pricey) markets is opening up second home ownership to a broader buyer pool. Allison said many Pacaso owners are people in their 40s and 50s with children, and a quarter are non-white and/or part of the LGBTQ community.
Another benefit for owners, especially those who are still working full time or live far away, is not having to worry about the home when they aren't there. Pacaso is responsible for maintenance and management, simplifying the experience of second home ownership.
The model is common in commercial real estate, but not so much in the vacation home industry. It's different than the traditional timeshare structure, which is typically limited to hotels or resorts rather than single-family homes. Timeshare units are shared with up to 52 other people, rather than just seven other families.
Through Pacaso, the buyer owns their share of the property and can sell it on the open market. With a timeshare, residents typically own the right to use the property, not the property itself.
When it comes to wanting to sell the property, the process is similar to whole-home resale. It is listed on the MLS and the value tracks with the local market, which is a huge differentiator from timeshares, which typically lose value.
"One of the biggest hurdles for any buyer is understanding what Pacaso offers that's different from a timeshare. Seeing that there's value in ownership and you get to use it for what you need instead of feeling 'stuck in a timeshare' is hugely important," George said.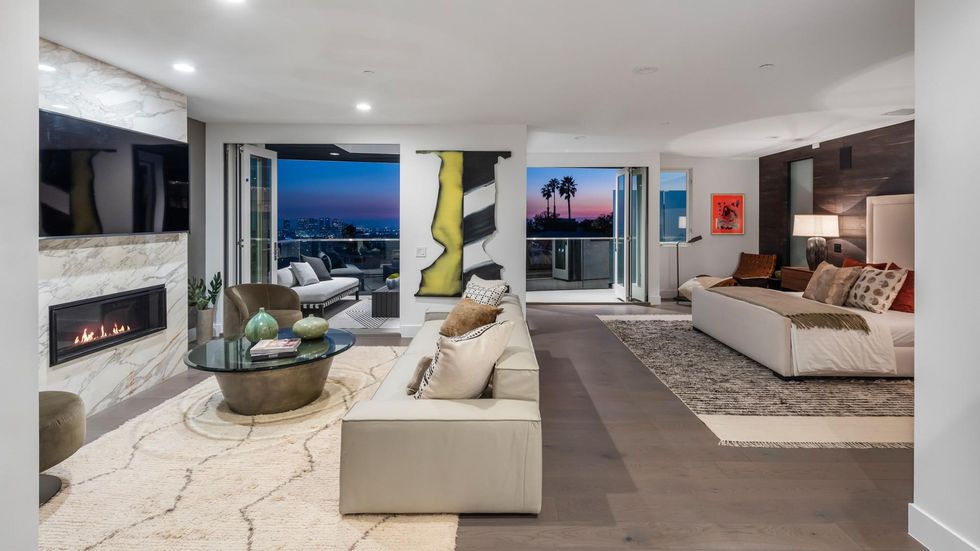 In addition to the benefits for buyers, Pacaso's model also helps the housing market at large by removing up to seven buyers from competition for each home. Demand for second homes increased 100% year-over-year in 2020, according to Redfin, as work became remote and people could work from anywhere. This spike in demand was felt in popular second home markets, where buyers were competing for the same homes needed by local residents. The net effect has been less inventory and higher prices.

Because most buyers of whole second homes only plan to use them several weeks out of the year, the homes sit empty most of the time. This means local businesses suffer, because more often than not, there's no one in the home to shop at local stores and patronize restaurants in the community.
Allison and his wife eventually used their savings and purchased a second home in Lake Tahoe in 2014. They became part of the Lake Tahoe community, meeting neighbors and making friends, shopping locally, frequenting restaurants and finding trails to run on.
He said, "It enriched our lives, which is how we came up with the mission of our company: to enrich lives by making second homeownership possible and enjoyable for more people."
"More people should have access to this dream," Allison added. "It shouldn't just be a privilege that's limited to the top 1%. Many tens of millions of additional people should be able to realize the dream. That's why we created the company, and that's what we plan to do across the globe."
Closing the gap. Expanding capital opportunities in LA.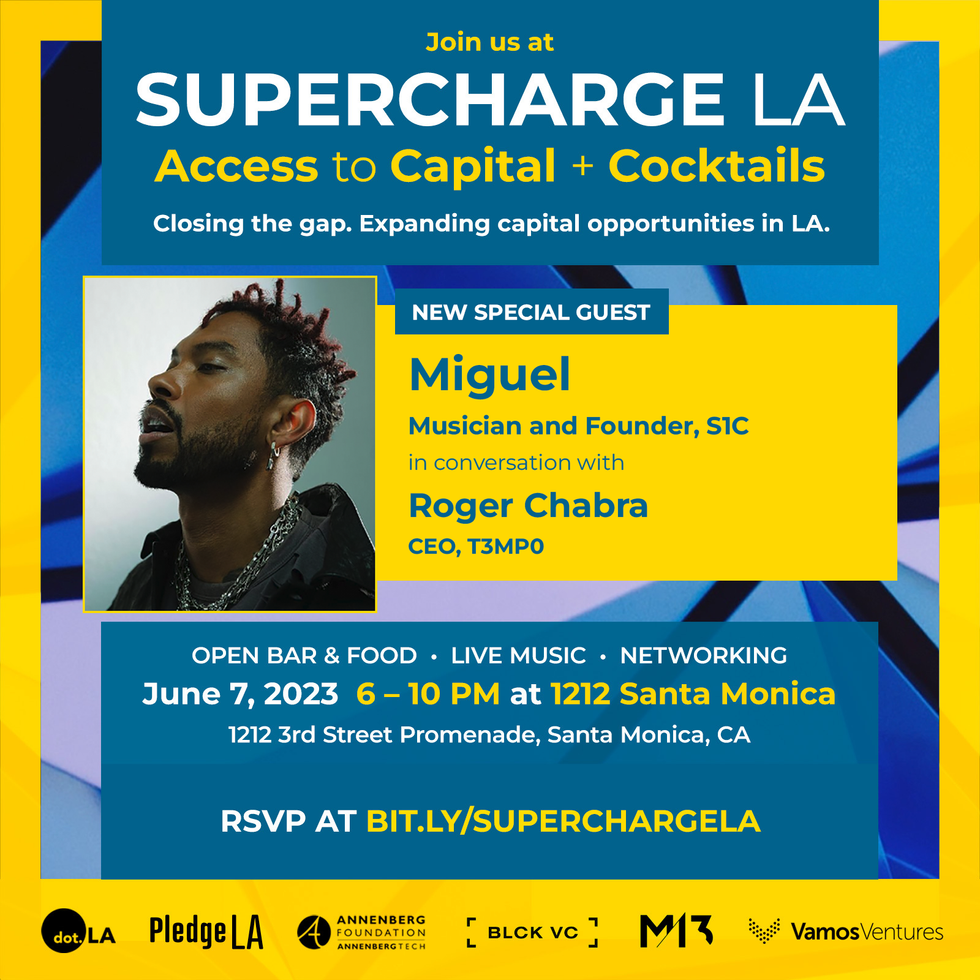 This event is a part of #TechWeek - a week of events hosted by VCs and startups to bring together the tech ecosystem

For all other event inquiries, reach out to events@dot.LA

If you would like to Sponsor our event, reach out to partnerships@dot.LA
Hosted by:
dot.LA, PledgeLA, and The Annenberg Foundation
Event Sponsors:
Bank of America, Amazon Web Services, Justworks, Riot Games, Perkins Coie, Alto, 1212 Santa Monica
Community Partners:
BLCK VC, M13, VamosVentures, Grid110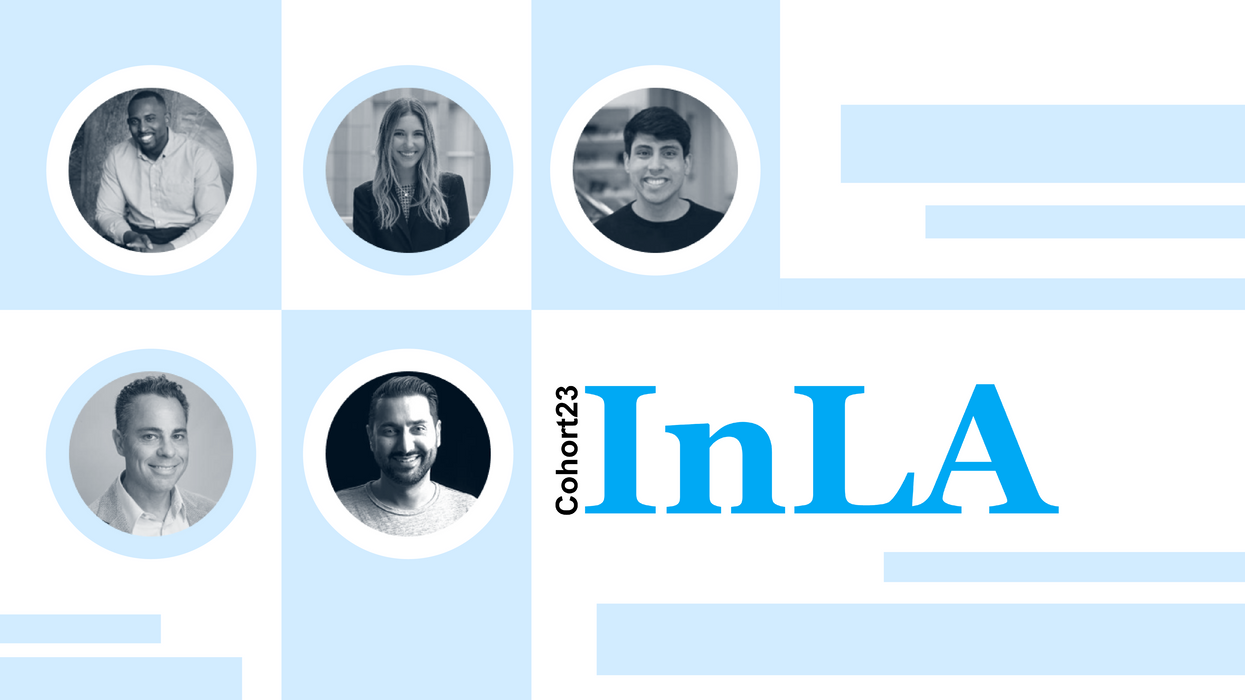 In 2022, female founders saw a 28% decline in overall U.S. funding, while Black-led startups saw a 38% decline in total capital received. In an effort to increase funding for minority-led startups, global venture firm McKinsey & Company is launching InLA, an accelerator program for underrepresented founders.
"This effort is something that the firm has been really excited about for a long time," Engagement Manager Elkhyn Rivas Rodriguez said. "There's obviously a meaningful and growing startup community out here and just from a diversity standpoint, LA is incredibly diverse and multi-ethnic and multicultural. So we think that there will be a really great pool of potential companies to partner with."
Applications for InLA's first cohort, which the firm is calling Cohort23 are now open until Friday, June 30th. InLA is open to companies of any industry. The only stipulation is that the company must have at least one underrepresented founder.
"What we want is to find three really high potential companies and founders and leadership teams that are facing challenges that we really feel like we can bring a lot of expertise and support to," Rivas Rodriguez said. "Working as partners we can help them solve those challenges."
InLA will select three or four SoCal-based startups who are led by underrepresented founders that are in the seed, Series A or B stage. Typically, a majority of accelerator programs charge founders a fee to participate, but InLA will run its program pro bono which Rivas Rodriguez said is what sets the program apart from the rest.
Similar to other accelerator programs in the LA ecosystem, the founders accepted into Cohort23 will benefit from 3-4 months of mentorship, access to McKinsey FUEL which is the firm's network of startup-focused creatives and consultants along with a personalized curriculum based on each startup's needs.
"Our goal here is to partner with underrepresented founders," he said, "and help them tackle some of their most significant challenges and in turn help them achieve meaningful, sustainable, lasting and inclusive growth."
While local accelerators like Nex Cubed and Plug In South LA are choosing a hybrid approach, InLA will cater to what each founder would prefer–in-person, hybrid or remote.
"If a client wants us in person, we'd be in person," Rivas Rodriguez told dot.LA. "But if a client wants it to be hybrid, we'd be hybrid. We will adapt to whatever operating model that the particular startup wants."
The firm first started its pilot in New York called InNYC and is now on its second cohort. The founders that are currently participating in InNYC 2023 cohort include retirement platform Penelope, health tech company Biotia and climate tech company Sealed.