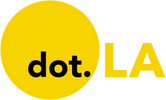 Get in the KNOW
on LA Startups & Tech
X
Sam Blake
Sam primarily covers entertainment and media for dot.LA. Previously he was Marjorie Deane Fellow at The Economist, where he wrote for the business and finance sections of the print edition. He has also worked at the XPRIZE Foundation, U.S. Government Accountability Office, KCRW, and MLB Advanced Media (now Disney Streaming Services). He holds an MBA from UCLA Anderson, an MPP from UCLA Luskin and a BA in History from University of Michigan. Email him at samblake@dot.LA and find him on Twitter @hisamblake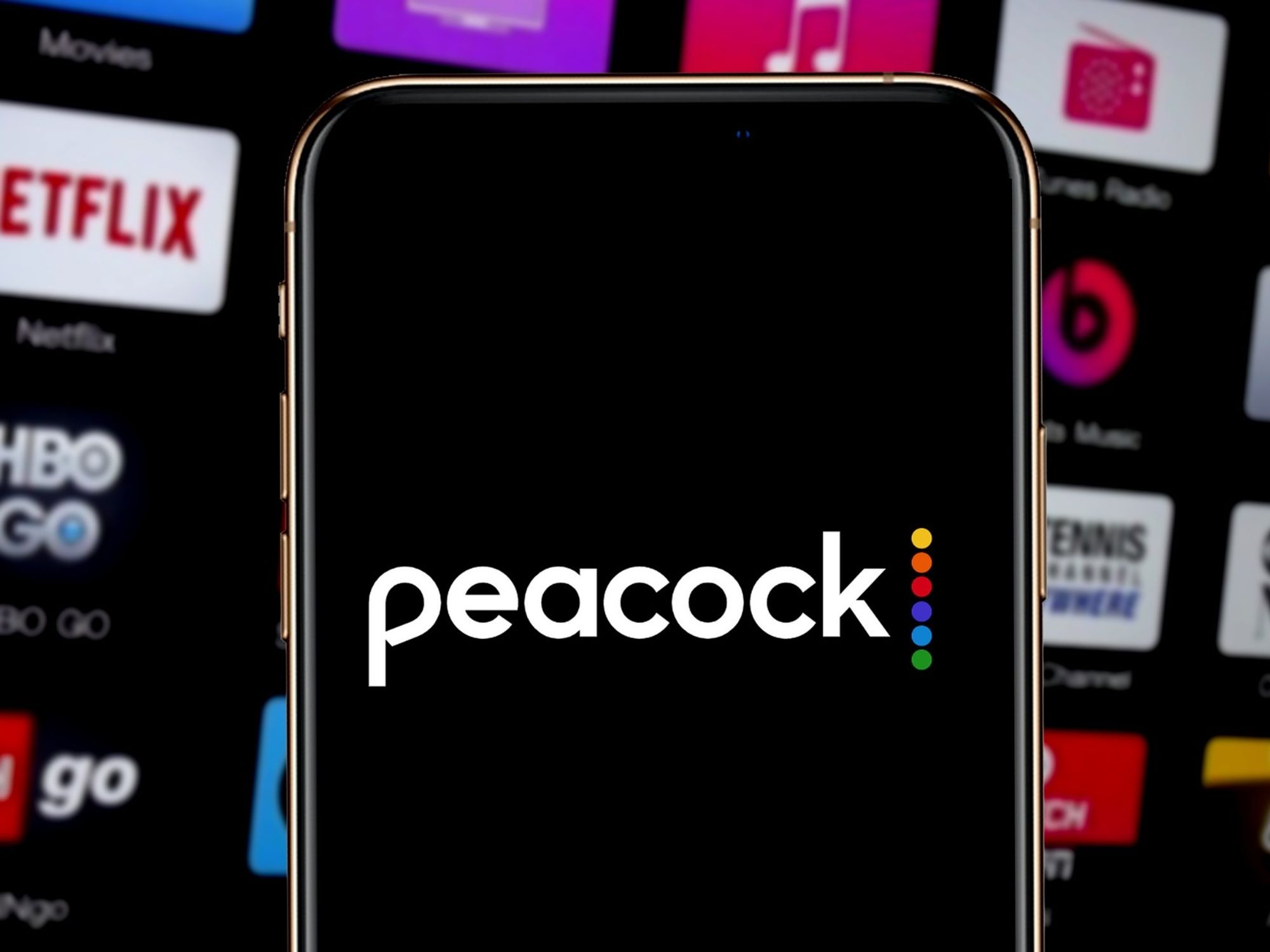 Here are the latest updates on news affecting Los Angeles' startup and tech communities. Sign up for our newsletter and follow dot.LA on Twitter for more.
Today:
Peacock Launches 24-Hour 'Road to Tokyo' Olympics Stream
Could Twitter's QAnon Crackdown Be Followed by Others?
'The Interchange' Launches to Connect L.A. Startups to Potential Recruits
LA-Based CreatorIQ Marketing Platform Picks up $24M
---
Peacock Launches 24-Hour 'Road to Tokyo' Olympics Stream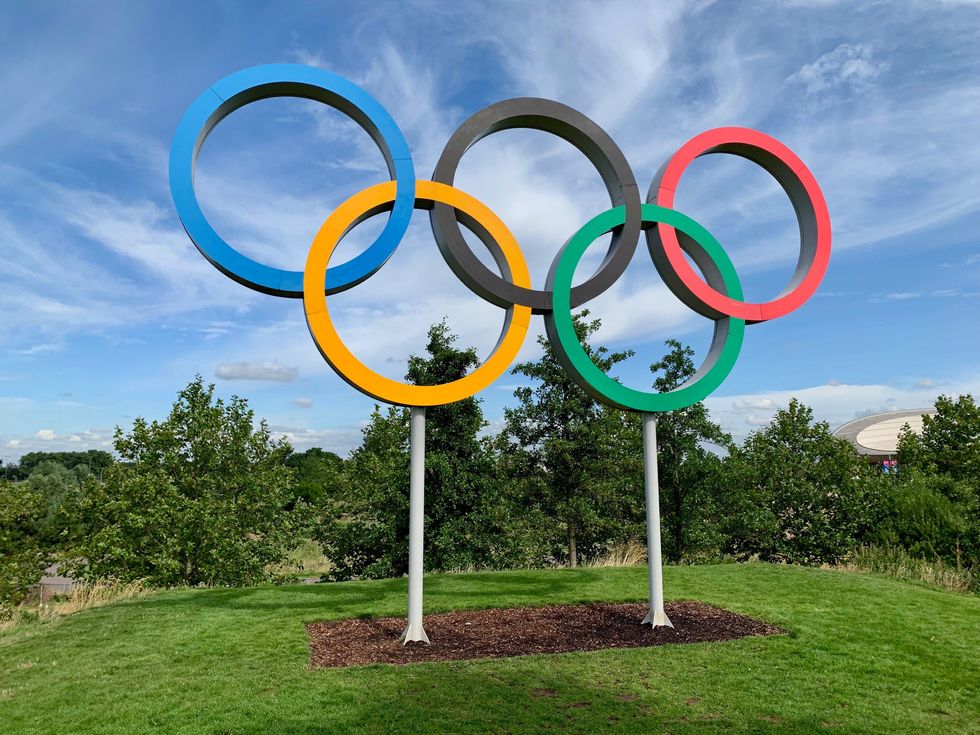 multicolored signage Photo by
Kyle Dias
on
Unsplash
As NBCUniversal prepared for its entry into the streaming wars, it looked to the 2020 Summer Olympics as a valuable tool to build interest and win over viewers. Because the company owns the rights to broadcast the games, it planned to use them to give what would ultimately be called Peacock some wind beneath its wings.
The coronavirus pandemic took the air out of those plans, but with the Tokyo Olympics having moved to the summer of 2021, the streaming service has adjusted. Peacock has launched a new 24/7 stream devoted to the games, which the service announced in a statement on Wednesday.

With the new "Road to Tokyo" channel, Peacock viewers will have access to continuous content "dedicated to Olympic and Paralympic classic moments, documentaries and studio programming," the statement said. This "pop-up channel" is one of Peacock's so-called linear feeds, where users tune into the channel but don't choose what they watch. Other channels include feeds centered around Saturday Night Live, The Office and Keeping Up with the Kardashians.
Peacock also announced it will feature a collection of NBC Olympics documentaries on its app, and produce three exclusive new specials "to prepare fans for what could be the most meaningful Olympics ever."
The games are now scheduled to begin on June 23, 2021. Although their delay has hindered NBCU's ability to market Peacock, the company is still turning to them as a tool to attract subscribers and goose excitement for its prized assets.
Could Twitter's QAnon Crackdown Be Followed by Others?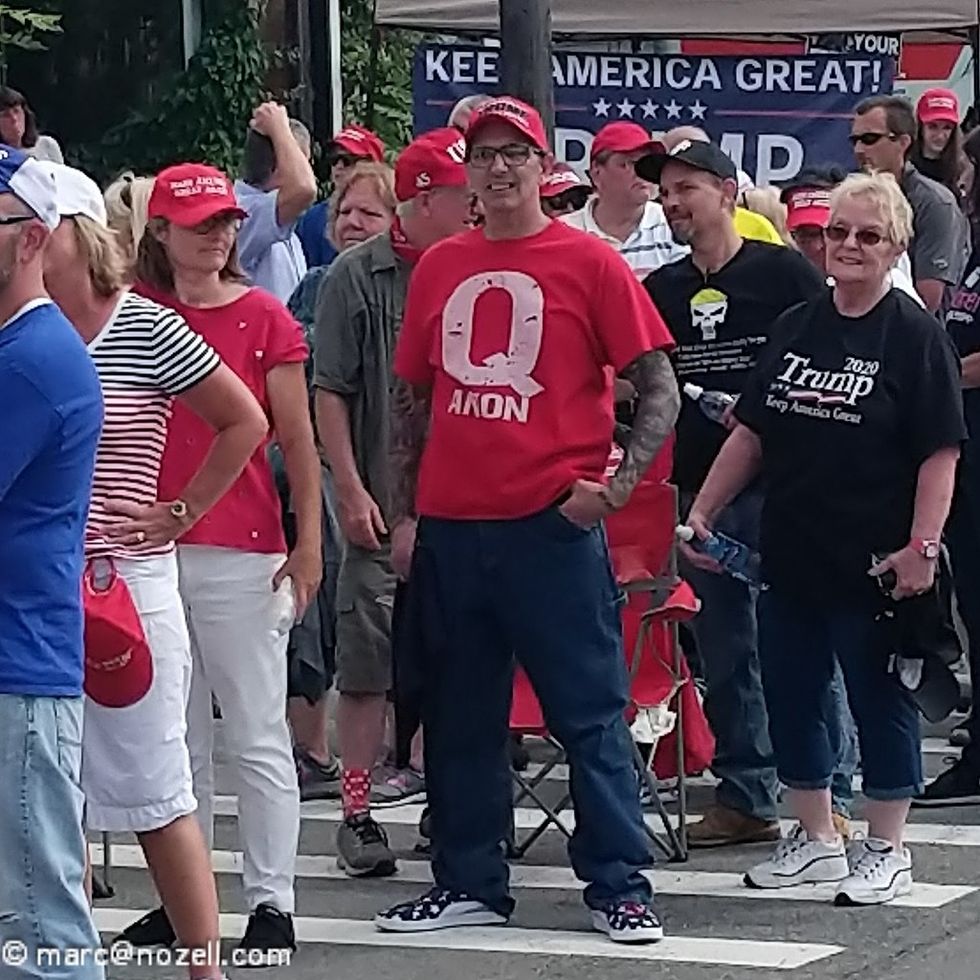 QAnon protesters
Twitter announced Tuesday evening that it began cracking down on accounts related to QAnon, the conspiracy theory that has gained traction across social media platforms. And there's a good chance other companies will follow suit, USC professor Nenad Medvidovic told dot.LA.
The company pledged to suspend accounts tweeting about "these topics that we know are engaged in violations of our multi-account policy, coordinating abuse around individual victims, or are attempting to evade a previous suspicion."
"What Twitter did is not entirely unilateral," Medvidovic, a computer science professor, told dot.LA. "There's actually a concerted effort in connection with other media platforms. The pressure definitely does build."
Twitter, Facebook, and Snapchat are independent companies that make their own decisions related to First Amendment issues, Medvidovic said. Still, it seems many of them are working off the same playbook when it comes to addressing and managing misinformation.
QAnon is a far-right conspiracy theory that revolves around unfounded claims of a "deep state" attack against President Trump. An individual going by the name "Q" first posted his theories back in 2017. The group has since falsely accused actors and politicians of running a child sex trafficking ring. Recently, attacks fell on celebrity Chrissy Teigen after she spoke out against Twitter critics who claimed the company was wrongfully censoring users.
Medviovic says that while QAnon is considered mostly a fringe movement, its messaging and actions are reaching the mainstream. Once it begins to incite violence, First Amendment protections are no longer guaranteed, Medviovic said.
Plus, Twitter is a private platform that can set its own rules and restrictions.
"I think the issue here is that it was bleeding into the real world and potentially encroaching on people's safety," Medviovic said. "I can definitely see something like QAnon being checked more consistently across the board."
Twitter says it no longer highlights QAnon posts in search and trending topics and will block URLs associated with the conspiracy theory from being shared on its site.
"As we work at scale to protect the public conversation in the face of evolving threats, we'll continue to lead with transparency and offer more context on our efforts," Twitter wrote.
'The Interchange' Launches to Connect L.A. Startups to Potential Recruits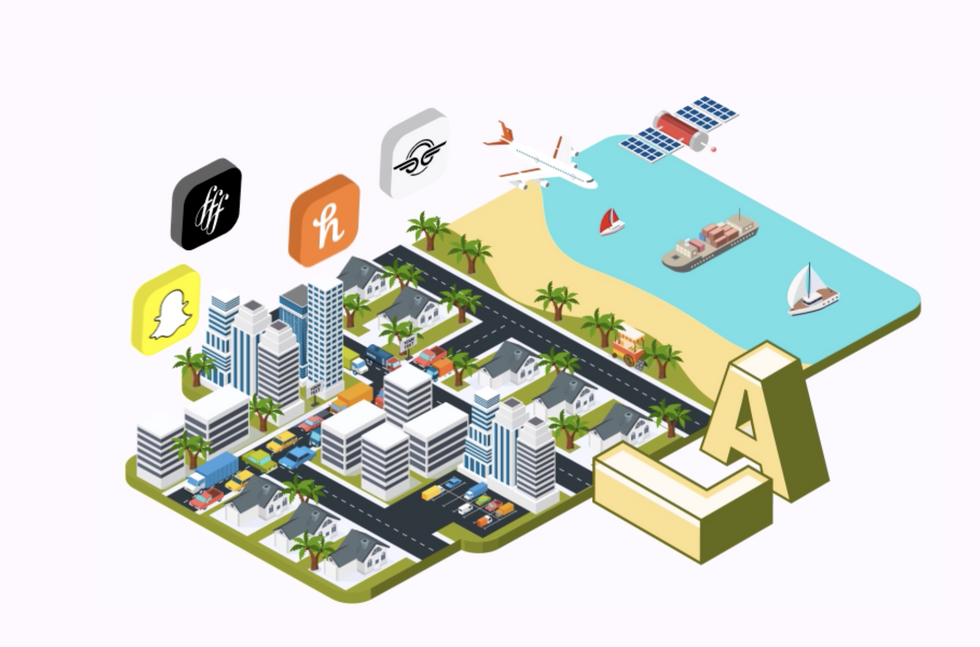 VC firm Crosscut announced Wednesday the launch of a new, free platform for L.A.-based jobseekers, built in partnership with PledgeLA and the Annenberg Foundation.
The listings of L.A. startup jobs is called the "Interchange." It aggregates startup jobs across the city in an effort to make early-stage tech opportunities more open and accessible.

PledgeLA is an initiative sponsored by the Annenberg Foundation and the mayor of Los Angeles to promote civic engagement and diversity within the tech community. Its 222 signatories span L.A.'s venture capital and tech community, all of whom have pledged to work toward improving equity and transparent reporting on their diversity efforts.
The Interchange uses the Monday.vc platform, which is now called Getro, to aggregate regional startup jobs rather than relying on companies to post opportunities on job boards or LinkedIn, said Calvin Selth, AnnenbergTech's program lead. The platform automatically scrapes each company's career page daily to make sure its listings are up to date.
One result from PledgeLA's 2nd annual survey found that underrepresented minorities were less likely to get their jobs through referrals. Interchange is an attempt to offer "a place to direct local underrepresented jobseekers to startup opportunities here in LA," Selth said. "We felt like this was a way to increase transparency about available roles while also helping startups that need build more diverse talent pipelines."

The platform focuses on startups that have fewer than 1,000 employees, is primarily a tech company, headquartered or has a technical team in L.A., makes more than $1 million in annual revenue or raises more than $1 million in venture capital, was founded after 2010 and is privately held, Selth said.
Crosscut head of platform, Nick Kim, said that early-stage tech startups are often cash constrained so post jobs on their own boards or use their networks to fill the top of hiring funnels.
"For marginalized or underrepresented people looking for high growth opportunities in tech, this means they might never see the best jobs before they're filled," Kim said. "Our goal is for all communities in LA, especially those who are not well represented in tech, to have access to the opportunities tech startups are hiring for. We hope that Interchange becomes a starting point for the promising talent that might have previously had less access to opportunity."

LA-Based CreatorIQ Marketing Platform Picks up $24M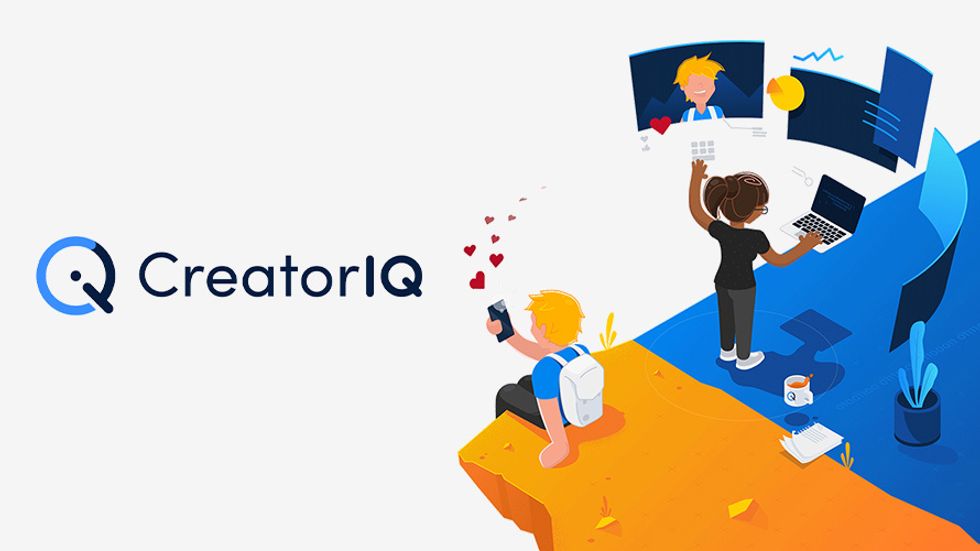 CreatorIQ is expanding their cloud after announcing today that they raised $24 million in a series C round.
The investment was led by Kayne Partners Fund with contributions from Kayne Anderson Capital Advisors, L.P., TVC Capital and Unilever Ventures.
The Los Angeles-based marketing software company was founded in 2014 and recently named a leader in the "Forrester New Wave: Influencer Marketing Solutions Report." It's now among Forrester's list of rapidly growing software programs.
CVS, Disney, H&M, Mattel, Salesforce, Sephora and Unilever are some of the many well-known companies that already use CreatorIQ's platform to collect and analyze their marketing data for discovery, workflow and privacy.
The $24 million raised will allow the company to enter new partnerships with Collectively, Digital Brand Architects, Everywhere Agency, ShopStyle Collective and Sway Group. The funds will also allow CreatorIQ to expand its current data offerings and further develop elements of their system's user experience, data science and paid media components.
"As Marketing leaders accelerate their transformation strategies to close their in-house gaps across their marketing capabilities, they are uniting best-in-class technologies with leading data providers," said Igor Vaks, CreatorIQ's founder and CEO in a press release.
The company will also soon introduce a new learning machine it said will use analytics to power visual insights and, in turn, increase brand safety, content prediction, and recommendations. Called One60, the program will allow CreatorIQ's companies to host their own technology and data in one place.
Sam Blake
Sam primarily covers entertainment and media for dot.LA. Previously he was Marjorie Deane Fellow at The Economist, where he wrote for the business and finance sections of the print edition. He has also worked at the XPRIZE Foundation, U.S. Government Accountability Office, KCRW, and MLB Advanced Media (now Disney Streaming Services). He holds an MBA from UCLA Anderson, an MPP from UCLA Luskin and a BA in History from University of Michigan. Email him at samblake@dot.LA and find him on Twitter @hisamblake
Francesca Billington
Francesca Billington is a freelance reporter. Prior to that, she was a general assignment reporter for dot.LA and has also reported for KCRW, the Santa Monica Daily Press and local publications in New Jersey. She graduated from Princeton in 2019 with a degree in anthropology.
Tami Abdollah
Tami Abdollah was dot.LA's senior technology reporter. She was previously a national security and cybersecurity reporter for The Associated Press in Washington, D.C. She's been a reporter for the AP in Los Angeles, the Los Angeles Times and for L.A.'s NPR affiliate KPCC. Abdollah spent nearly a year in Iraq as a U.S. government contractor. A native Angeleno, she's traveled the world on $5 a day, taught trad climbing safety classes and is an avid mountaineer. Follow her on Twitter.
Leslie Ignacio
Leslie Ignacio is dot.LA's editorial intern. She is a recent California State University, Northridge graduate and previously worked for El Nuevo Sol, Telemundo and NBC and was named a Chips Quinn Scholar in 2019. As a bilingual journalist, she focuses on covering diversity in news. She's a Los Angeles native who enjoys trips to Disneyland in her free time.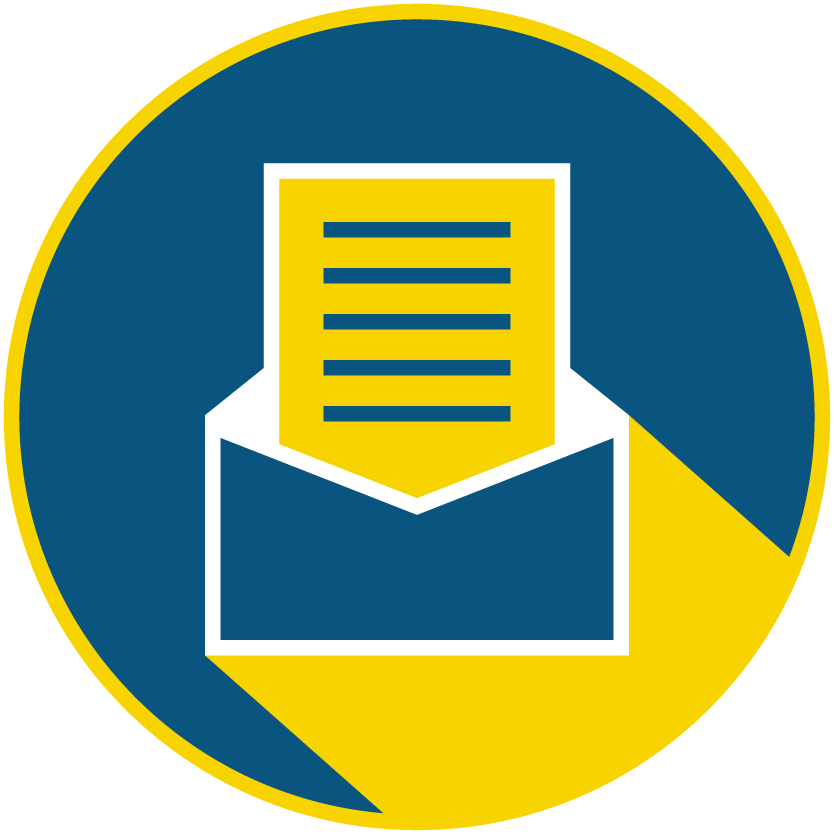 Subscribe to our newsletter to catch every headline.
David Shultz
David Shultz is a freelance writer who lives in Santa Barbara, California. His writing has appeared in The Atlantic, Outside and Nautilus, among other publications.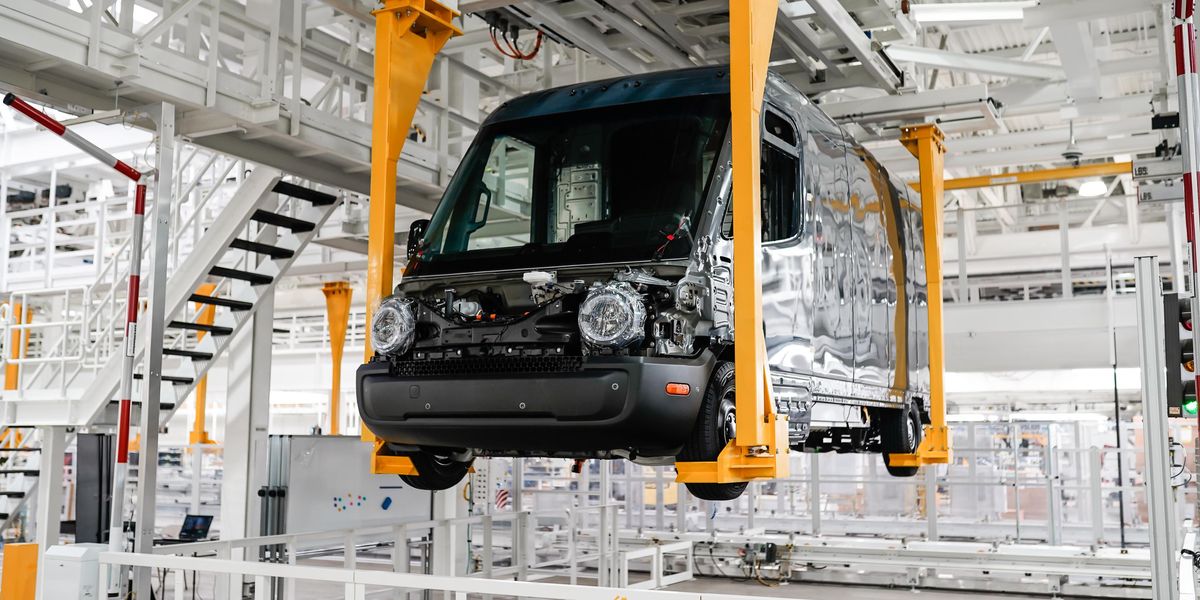 Courtesy of Rivian.
Rivian's stock lost 7% yesterday on the back of news that the company could face delays in fulfilling Amazon's order for a fleet of electric delivery vans due to legal issues with a supplier. The electric vehicle maker is suing Commercial Vehicle Group (CVG) over a pricing dispute related to the seats that the supplier promised, according to the Wall Street Journal.
The legal issue could mean that Amazon may not receive their electric vans on time. The dispute hinges on whether or not Commercial Vehicle Group is allowed to raise the prices of its seats after Rivian made engineering and design changes to the original version. Rivian says the price hike from CVG violates the supply contract. CVG denies the claim.

Regardless, the dispute could hamper Rivian's ability to deliver electric vans to Amazon on time. The ecommerce/streaming/cloud computing/AI megacorporation controls an 18% stake in Rivian as one of the company's largest early investors. Amazon has previously said it hopes to buy 100,000 delivery vehicles from Rivian by 2030.
The stock plunge marked another wild turn for the EV manufacturer. Last week, Rivian shares dropped 21% on Monday after Ford, another early investor, announced its intent to sell 8 million shares. The next few days saw even further declines as virtually the entire market saw massive losses, but then Rivian rallied partially on the back of their earnings report on Wednesday, gaining 28% back by Friday. Then came yesterday's 7% slide. Today the stock is up another 10%.
Hold on tight, who knows where we're going next.
David Shultz
David Shultz is a freelance writer who lives in Santa Barbara, California. His writing has appeared in The Atlantic, Outside and Nautilus, among other publications.
Kristin Snyder
Kristin Snyder is an editorial intern for dot.la. She previously interned with Tiger Oak Media and led the arts section for UCLA's Daily Bruin.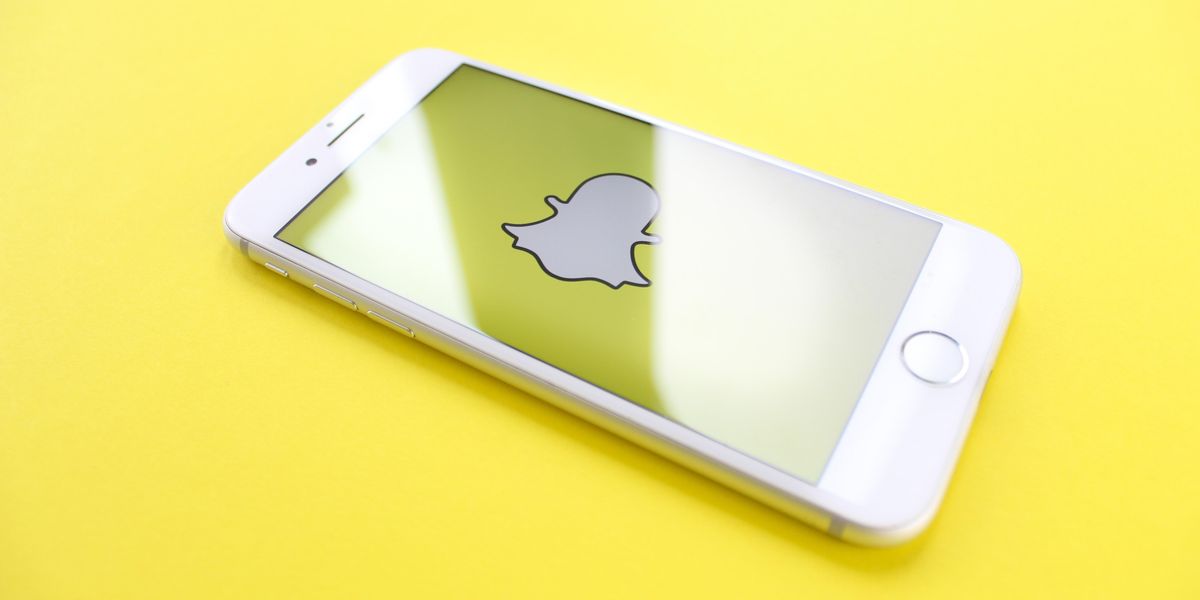 Some Snap Kit platform developers have skirted guidelines meant to make the app safer for children.
A new report from TechCrunch released Tuesday found that some third-party apps that connect to users' Snap accounts have not been updated according to new guidelines announced in March. The restrictions, which target anonymous messaging and friend-finding apps, are meant to increase child safety. However, the investigation found a number of apps either ignore the new regulations or falsely claim to be integrated with Snapchat.
The Santa Monica-based social media company announced the changes after facing two separate lawsuits related to teen suicide allegedly caused by the app. Over 1,500 developers integrate Snap features like the camera and Bitmojis. Snap originally claimed the update would not affect many apps.
Developers had 30 days to revise their software, but the investigation found that some apps, such as the anonymous Q&A app Sendit, were granted an extension. Others blatantly avoided the changes—the anonymous messaging app HMU, which is now meant for adult users, is still available to users "9+" in the App Store. Certain apps that have been banned from Snap, like Intext, still advertise Snapchat integration.
"First and foremost, we put the privacy and safety of our community first and expect the products built by our developer community to adhere to that standard in addition to bringing fun and positive experiences to people," Director of Platform Partnerships Alston Cheek told TechCrunch.
The news is a blow to Snap's recent efforts to cast itself as a responsible social media platform The company recently announced Colleen DeCourcy would take over as the company's new chief creative officer and CEO Evan Spiegel to recently made a a generous personal donation to graduates of Otis College of Art and Design. The social media company currently faces a lawsuit from a teenager who claims it has not done enough to protect minors from sexual exploitation. In April, 44 attorney generals sent a letter to Snap and TikTok urging the companies to strengthen parental controls.
Lawmakers are considering new policies that would hold social media companies accountable for the content on their platforms. One such bill would require social media companies to share data with independent researchers.
Snapchat recently rolled out augmented reality shopping features and influencer-led original content to grow its younger base of users.
Snap Inc., Snapchat's parent company, is an investor in dot.LA.
Kristin Snyder
Kristin Snyder is an editorial intern for dot.la. She previously interned with Tiger Oak Media and led the arts section for UCLA's Daily Bruin.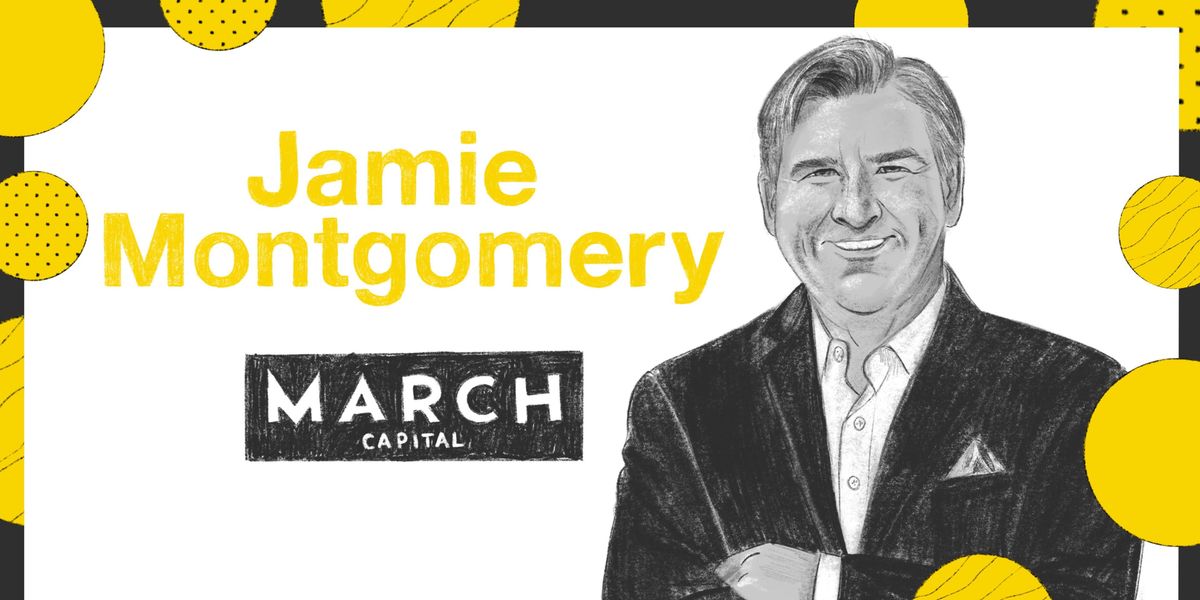 March Capital's Jamie Montgomery. Illustration by Dilara Mundy.
When we list the attributes most associated with successful founders, investors, billionaires, and industry leaders, we often think of things like determination, grit, fortitude and even obsessiveness. The winners are the most relentless, the ones who work the hardest, know the most, start the earliest in the morning on four hours of sleep and won't accept no for an answer.
While discussing the venture capital world, and his upcoming technology conference in Santa Monica, The Montgomery Summit 2022, March Capital co-founder and Managing Partner Jamie Montgomery doesn't necessarily contradict this formula for success, but adds a new attribute to the mix that's sometimes left out: curiosity.
Montgomery's a believer that there's no one right way to go about things, and no surefire process for success. Sometimes, the best company emerges from not just the best data and team but the most creative approach. "If something isn't clear, invert," Montgomery explained. "Then invert again. Soon the subject becomes clear."
The best investors and leaders have an innate inquisitiveness about the world around them, and seek out opportunities not just based on market trends but genuine observations about problems in desperate need of solutions.
"You sort of have to be a very heuristical thinker," Montgomery said. "Sometimes I find some people I talk to are very smart and interesting, and I think, "That person's very thoughtful. They're going to be a good investor.' Sometimes you meet people and you think 'Well, they come across smart, but they're always preparing what they're going to say in response to what you have to say, they're not really listening.' Being a good investor, you've got to be a good listener. You've got to figure out, what's the signal and what's the noise? Filter out the noise and say 'What's real?'"
Thoughtfulness, attentiveness and curiosity are typically the sort of attributes that we think of as innate, as opposed to skills you can improve via on-the-job training. Montgomery noted, "I always ask entrepreneurs why rather than what. You get a more interesting answer." Reading and research and investigation can help, but innate curiosity remains an essential ingredient in business success.
"I think, to be an investor, not just a VC but an overall investor, one benefits from an incredible amount of reading and knowledge," Montgomery explained. "You have to have a voracious appetite, so it's really a high-level curiosity. Some people have it, some don't."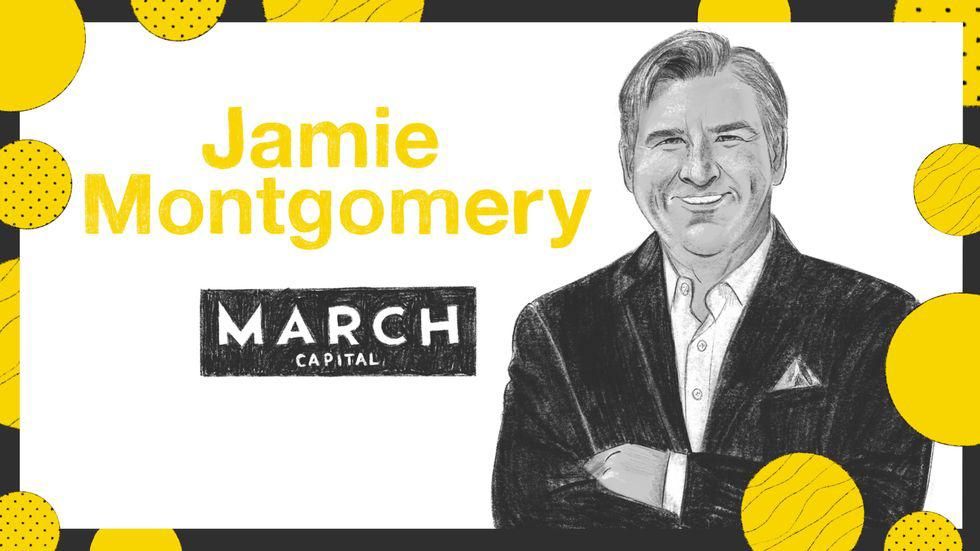 March Capital Founder Jamie Montgomery. Illustration by Dilara Mundy
One subject that's on Montgomery's mind these days is quantum computing, and its potential impact on cybersecurity, a major area of focus for March. His process starts by asking core questions about the next 5-10 years and what they'll look like, before even considering potential solutions.

"If you're investing, you have to look at something that's inevitable," Montgomery explained. "Is it gonna happen or not. If it's inevitable, then the question is, is it imminent? And is it investible? Start with inevitable. Eventually you're going to have quantum computing, and that's gonna create an existential threat to cybersecurity. Is that imminent?... What is the post-quantum cyber world like, with all this information that's been siphoned out of America by China… what do they have and how do we prepare for a post-quantum cybersecurity? It's almost existential."
This holistic question-based approach also drives Montgomery as he plans and organizes the annual Montgomery Summit, the largest such event of the L.A. tech calendar year (Montgomery refers to it as the "Rose Bowl of Conferences.")
He expects around 1,200 people to attend this year – the event's big return post-pandemic – for panels and sessions that don't just cover areas in which March Capital specializes, but a vast and diverse variety of subjects and topics, designed to intrigue and inspire curious minds.
Over 175 speakers in total have signed on for the 19th annual Montgomery Summit, to be held on May 24 and 25, from the worlds of technology, economics, geopolitics, public policy, the sciences and beyond. Montgomery gets animated as he tells me about the voluminous range of topics being covered, from the Federal Reserve's response to inflation to the war in Ukraine to the stories behind companies like Bill.com and CrowdStrike. One session will feature Chapman University Presidential Fellow Jack Horner, one of the world's leading paleontologists and a key inspiration for the "Jurassic Park" character Dr. Alan Grant.
"It's the interaction, the entrepreneurs with the investors and the executives," Montgomery told me. "It's fantastic, it's enjoyable, it's fun, and it's candid. There are no big egos. The speakers will actually come and talk to you, they don't come in the back door and leave through the back door. You actually can go to any one of seven sessions, and it's going to be interesting, and they're all short. 25-45 minutes each."
The shorter 25-45 minute sessions help to stave off boredom and mean that attendees can sample a wider range of subjects and sessions than they might at other conferences. It helps keep things moving and makes them fun, a theme Montgomery returned to a few times in our discussion.
"There's a lot of conferences that are very professionally run or research-driven or they're very commercial. People come here and they're gonna have a blast, right?"
The Montgomery Summit runs May 24th-25th at Santa Monica's Fairmont Miramar Hotel & Bungalows. Find out more information on their website.
From Your Site Articles
Related Articles Around the Web