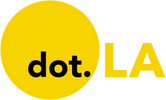 Get in the KNOW
on LA Startups & Tech
X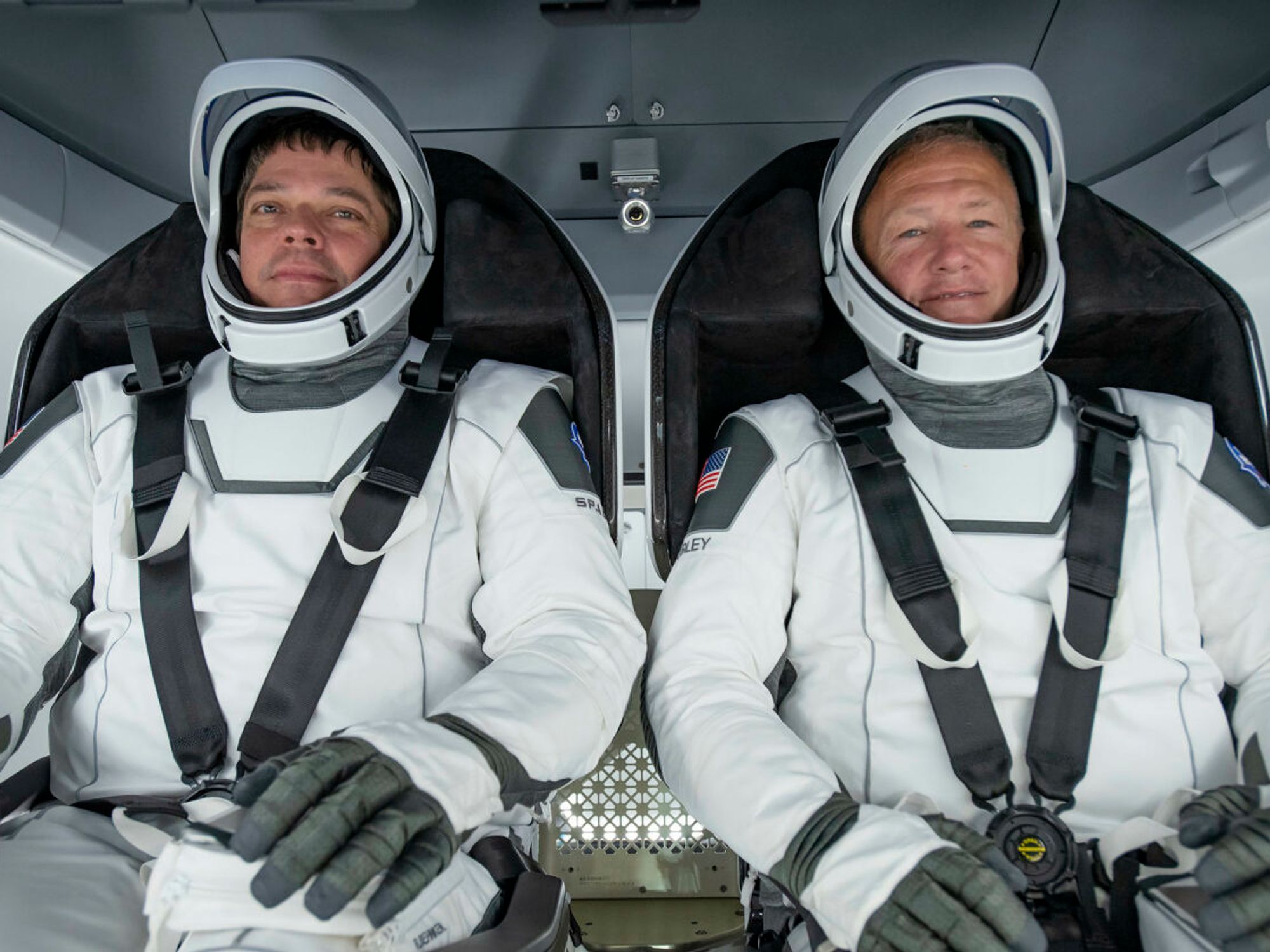 Everything is in readiness for the first mission to send humans into orbit from U.S. soil since NASA retired the space shuttle fleet in 2011 – from the SpaceX Crew Dragon capsule that will take two astronauts to the International Space Station, to the parachutes that will bring them back down gently to an Atlantic Ocean splashdown, to the masks that NASA's ground team will wear in Mission Control.
---
The fact that the launch is coming in the midst of the coronavirus pandemic has added a weird and somewhat wistful twist to the history-making event.
"That certainly is disappointing," NASA astronaut Doug Hurley, who'll be spacecraft commander for the Crew Dragon demonstration mission, told reporters today during a mission preview. "An aspect of this pandemic is the fact that we won't have the luxury of our family and friends being there at Kennedy to watch the launch. But it's obviously the right thing to do."
NASA is asking people not to show up in person to watch the liftoff, currently scheduled for 4:32 p.m. ET (1:32 p.m. PT) May 27 at Kennedy Space Center in Florida.
"The challenge that we're up against right now is, we want to keep everybody safe," NASA Administrator Jim Bridenstine said. "That's the No. 1 highest priority of NASA, keeping people safe, and so we're asking people not to travel to the Kennedy Space Center. And I will tell you, that makes me sad to even say it. Boy, I wish we could make this into something really spectacular."
Highlighting Our Upcoming Launch of Astronauts from Florida on This Week @NASA – May 1, 2020 youtu.be
Instead, NASA is asking the public to tune into streaming coverage of the journey to the space station, which will run continuously from before launch to the docking 19 hours after liftoff.This month's milestone mission is aimed at testing all the systems on the SpaceX Crew Dragon during crewed flight for the first time. It's known as Demo-2, because the flight follows up on Demo-1, an initial uncrewed demonstration mission that was flown successfully in March 2019.

Hurley and his Dragon crewmate, Bob Behnken, will work alongside the other residents of the space station for at least a month – and perhaps for as long as four months, depending on how smoothly the mission goes and how quickly a follow-up Crew Dragon mission comes together.
The ultimate limiting factor has to do with how long the Dragon's power-generating solar arrays last before they degrade in the harsh conditions of space. Engineers figure 119 days is the maximum.
If the flight is a success, Crew Dragon spacecraft will be flying regular missions to and from the space station for years to come, marking the end of an era when NASA had to rely exclusively on the Russians to put its astronauts in orbit, at a cost that has ranged beyond $80 million a seat.
Demo-2 is as much of a milestone for SpaceX as it is for NASA. It'll be the first crewed flight for the 18-year-old space company founded by billionaire Elon Musk.
"We were founded in 2002 to fly people to low Earth orbit, the moon and Mars, and NASA has certainly made that possible," said Gwynne Shotwell, SpaceX's president and chief operating officer.
After the decades-old space shuttles were retired, NASA selected SpaceX and Boeingto build relatively low-cost space taxis to ferry astronauts to and from the space station. SpaceX went with an upgraded version of its Dragon capsule, which has been making orbital cargo runs for NASA since 2012. Boeing developed a brand-new spacecraft, the CST-100 Starliner, which is being fine-tuned in the wake of last year's flawed test flight.
Just today, SpaceX checked off one of the last critical items on its preflight checklist: the 27th and final test of the Crew Dragon's Mark 3 parachute system.During the next few weeks, NASA and SpaceX will continue scrutinizing the Crew Dragon and its Falcon 9 rocket. Kathy Lueders, program manager for NASA's Commercial Crew Program, said all of the technical issues are being resolved – including checking to make sure the Falcon 9's engines won't fall prey to the kind of failure that cropped up during a launch last month.
Concerns about COVID-19 are adding a new dimension to the safety measures traditionally required for spaceflight.
"We've been going through a number of precautions with Bob and Doug as the coronavirus pandemic has been in place for a few months," said Steve Stich, the Commercial Crew Program's deputy manager. "We have minimized contact with them for weeks now. … They only come to certain training events where they really need to be present."
Stich said anyone who comes into close proximity to Behnken and Hurley during training has to go through medical checks, and wear a mask and gloves. Some mission simulations that are typically conducted in person are being done over high-speed data connections instead.
"I would really say that our quarantine period, instead of being two weeks, has really stretched into closer to 10 weeks," Behnken told GeekWire during a post-briefing telephone interview.
"We're taking temperatures, we're wearing masks in public areas, we are social distancing as well," SpaceX's Shotwell said. "We've got at least half our engineering staff working from home. Actually, more than that. And for those that can't work from home, we've got protective gear for them to be able to get their jobs done."
NASA's Stich said the layout of Mission Control has been changed to ensure at least 6 feet of distance between ground controllers. "We go in and clean those rooms ahead of time with sanitizer. … And then, in between shifts, we make sure we clean things for the next group of flight controllers and operators," Stich said.
Behnken said it's been challenging to manage the complications associated with the pandemic while preparing for the space mission.
"Of course, people have had to change their lifestyles," he said. "We're conducting schooling from home for my son as we continue out through the school year. So, really trying to avoid the pandemic becoming a distraction – at the same time that we take all the appropriate precautions that science and prudence would dictate – has just been something we've had to incorporate."
This story first appeared in GeekWire.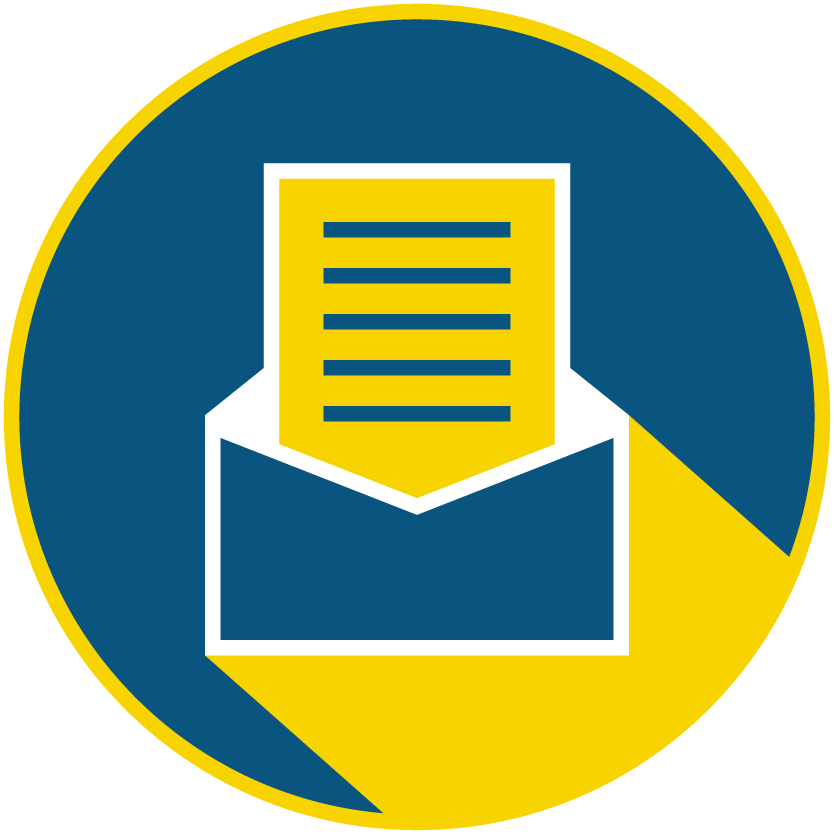 Subscribe to our newsletter to catch every headline.
Kristin Snyder
Kristin Snyder is an editorial intern for dot.la. She previously interned with Tiger Oak Media and led the arts section for UCLA's Daily Bruin.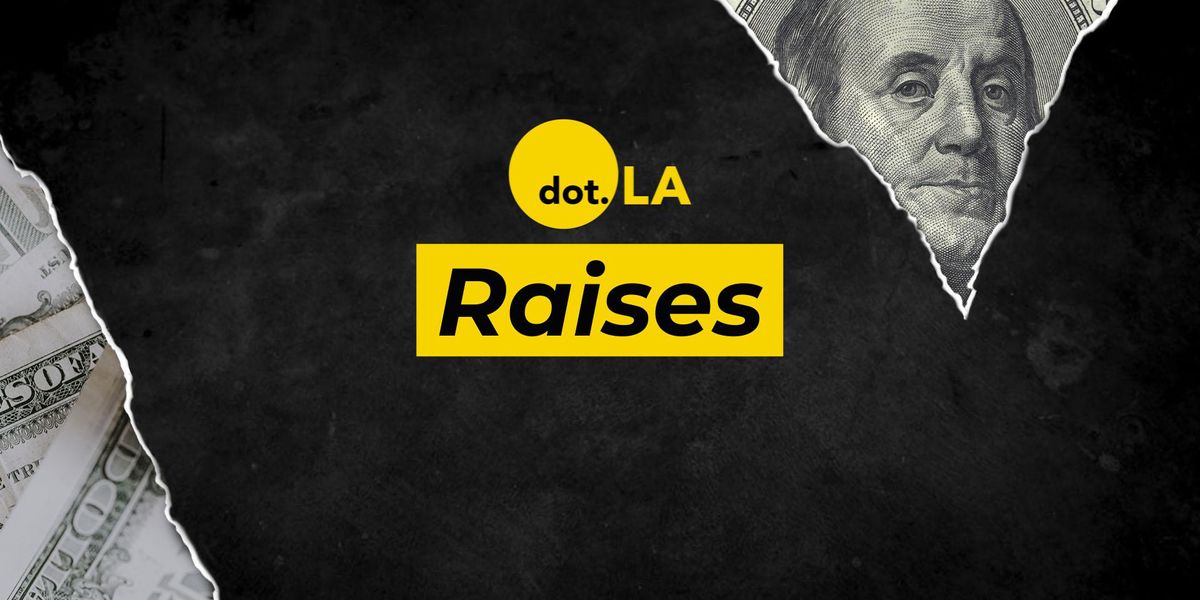 Image by Joshua Letona
This week in "Raises": A pair of Web3 platforms for gamers landed funding, as did a Manhattan Beach medical startup looking to bolster primary care via nurse practitioners. Meanwhile, a Santa Monica-based investment firm launched its seventh fund with more than $14 billion in dry powder.
Venture Capital
Improvado, a marketing data aggregation platform, raised $22 million in a Series A funding round led by Updata Partners.

Web3 gaming platform FreshCut raised $15 million in funding led by Galaxy Interactive, Animoca Brands and Republic Crypto.
Medical startup Greater Good Health raised $10 million in a funding round led by LRVHealth.
Joystick, a Web3 platform for gamers and creators, raised $8 million in seed funding.
Open source data protection company CipherMode Labs raised $6.7 million in seed funding led by Innovation Endeavors .
Mobile phone charging network ChargeFUZE raised $5 million in seed funding led by Beverly Pacific, TR Ventures, VA2, Jason Goldberg and Al Weiss.
Polygon, a startup aiming to better diagnose children with learning disabilities, raised $4.2 million in seed and pre-seed funding led by Spark Capital and Pear VC.
Pique, a virtual women's sexual health clinic, raised $4 million in a seed funding round led by Maveron.
Psudo, a sneaker startup that utilizes recycled water bottles and 3D sublimation printing to create its shoes, raised $3 million in a seed funding round led by SternAegis Ventures.

Funds
Santa Monica-based investment firm Clearlake Capital Group raised $14.1 billion for its seventh flagship fund.
Raises is dot.LA's weekly feature highlighting venture capital funding news across Southern California's tech and startup ecosystem. Please send fundraising news to Kristin Snyder (
kristinsnyder@dot.la
).
Kristin Snyder
Kristin Snyder is an editorial intern for dot.la. She previously interned with Tiger Oak Media and led the arts section for UCLA's Daily Bruin.
Kristin Snyder
Kristin Snyder is an editorial intern for dot.la. She previously interned with Tiger Oak Media and led the arts section for UCLA's Daily Bruin.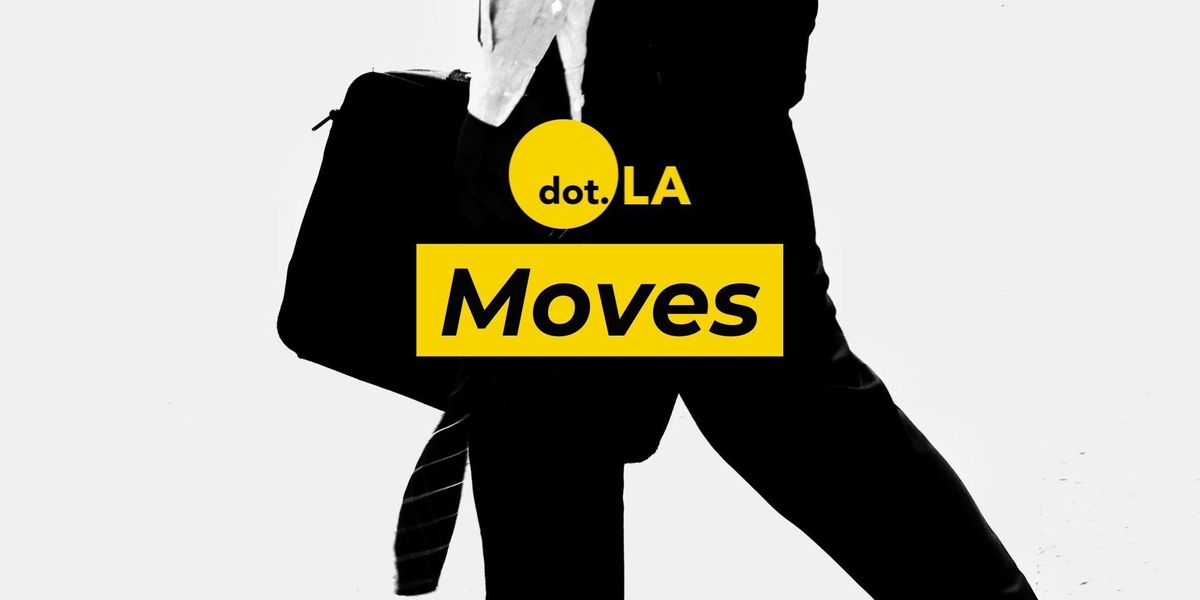 Photo by James Opas | Modified by Joshua Letona
"Moves", our roundup of job changes in L.A. tech, is presented by Interchange.LA, dot.LA's recruiting and career platform connecting Southern California's most exciting companies with top tech talent. Create a free Interchange.LA profile here—and if you're looking for ways to supercharge your recruiting efforts, find out more about Interchange.LA's white-glove recruiting service by emailing Sharmineh O'Farrill Lewis (sharmineh@dot.la). Please send job changes and personnel moves to moves@dot.la.
***
FaZe Clan brought on Zach Katz as the gaming and media company's new president and chief operating officer. Katz was previously the chief executive officer of the music tech investment fund Raised in Space Enterprises.
TikTok brand factory LINK Agency promoted Dustin Poteet to chief creative officer. Poteet was previously creative director at the firm.
Livestream shopping platform Talkshoplive hired Tradesy co-founder John Hall as its chief technology officer. Universal Music Group Nashville's former vice president of digital marketing, Tony Grotticelli, also joins the company as vice president of marketing.
Anjuli Millan will take over as head of original content at Snap after three years of overseeing production for the division.
Tech and media company Blavity hired Nikki Crump as general manager of agency. Crump joins the company from Burrell Communications Group.
O'Neil Digital Solutions, which provides customer communications and experience management for the health care industry, hired Eric Ramsey as national account sales executive. Ramsey joins from T/O Printing.

Investment firm Cresset Partners named Tammy Funasaki as managing director of business development. Funasaki previously served as head of investor relations for Breakwater Management.
From Your Site Articles
Related Articles Around the Web
Kristin Snyder
Kristin Snyder is an editorial intern for dot.la. She previously interned with Tiger Oak Media and led the arts section for UCLA's Daily Bruin.
Christian Hetrick
Christian Hetrick is dot.LA's Entertainment Tech Reporter. He was formerly a business reporter for the Philadelphia Inquirer and reported on New Jersey politics for the Observer and the Press of Atlantic City.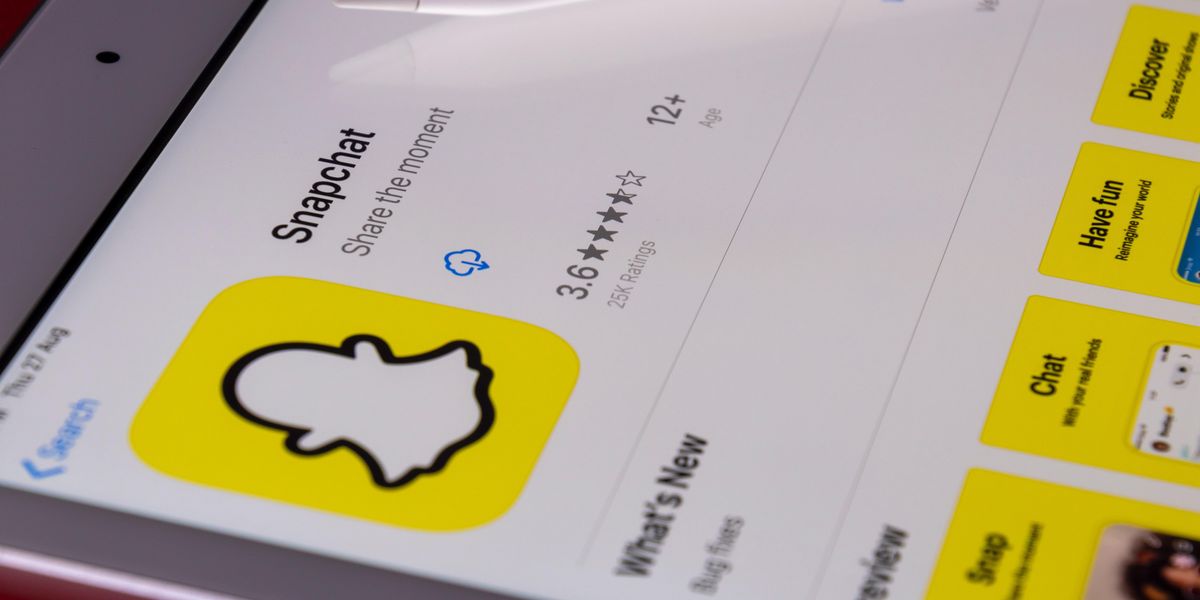 Snapchat is preparing to roll out enhanced parental controls that would allow parents to see who their teenagers are chatting with on the social media app, according to screenshots of the upcoming feature.
Snap's parental controls.
Courtesy of Watchful.
Snapchat is planning to introduce Family Center, which would allow parents to see who their children are friends with on the app and who they've messaged within the last seven days, according to screenshots provided by Watchful, a product intelligence company. Parents would also be able help their kids report abuse or harassment.
The parental controls are still subject to change before finally launching publicly, as the Family Center screenshots—which were first reported by TechCrunch—reflect features that are still under development.
Santa Monica-based Snap and other social media giants have faced mounting criticism for not doing more to protect their younger users—some of whom have been bullied, sold deadly drugs and sexually exploited on their platforms. State attorneys general have urged Snap and Culver City-based TikTok to strengthen their parental controls, with both companies' apps especially popular among teens.
A Snap spokesperson declined to comment on Friday. Previously, Snap representatives have told dot.LA that the company is developing tools that will provide parents with more insight into how their children are engaging on Snapchat and allow them to report troubling content.
Yet Snap's approach to parental controls could still give teens some privacy, as parents wouldn't be able to read the actual content of their kids' conversations, according to TechCrunch. (The Family Center screenshots seen by dot.LA do not detail whether parents can see those conversations).
In addition, teenage users would first have to accept an invitation from their parents to join the in-app Family Center before those parents can begin monitoring their social media activity, TechCrunch reported.

Christian Hetrick
Christian Hetrick is dot.LA's Entertainment Tech Reporter. He was formerly a business reporter for the Philadelphia Inquirer and reported on New Jersey politics for the Observer and the Press of Atlantic City.