QR Codes Will Be LA Schools' First Line of COVID Defense When Students Return Monday
Sarah Favot
Favot is an award-winning journalist and adjunct instructor at USC's Annenberg School for Communication and Journalism. She previously was an investigative and data reporter at national education news site The 74 and local news site LA School Report. She's also worked at the Los Angeles Daily News. She was a Livingston Award finalist in 2011 and holds a Master's degree in journalism from Boston University and BA from the University of Windsor in Ontario, Canada.
08:00 AM | August 14, 2021
When students at the nation's second largest school district return to school Monday, they will be carrying not only a backpack, but a QR code that is supposed to be the first line of defense against spreading COVID-19.
The QR code is like a pass school officials scan to make sure teachers and students' health screenings, COVID test results and vaccination records are aligned with safety rules. The district called the technology, created in partnership with Microsoft at no cost to the district, "groundbreaking" and the first of its kind in the nation, but glitches have already emerged.
---
Some parents are preparing for potential "lines around the block" on Monday as children are screened.
The application is effectively a massive living database that will track the more than half a million students and about 75,000 employees that will have to undergo weekly COVID testing.
To keep children safe, district officials plan on administering and processing 100,000 COVID tests each day.
The Daily Pass was first used in the spring when 1 in 4 students attended in-person classes. Starting Monday, the district will be faced with vastly increasing the scale of its use.
Some parents who sent their children to school in the spring are raising concerns. Several said the website crashed some mornings and that test results didn't load within the expected 24 to 36 hour timeframe necessary.
Still the Los Angeles Unified School District boasts that it has the "strongest safety standards in the country," and a spokesperson said the Daily Pass is part of its "robust" mitigation measures.
On Monday, the website will again be put to the test.
Gov. Gavin Newsom this week ordered that all teachers and staff must either be vaccinated or submit to a weekly test that shows they are not infected with COVID-19, a protocol backed by the nation's largest teachers union and Dr. Anthony Fauci, the director of the National Institute of Allergy and Infectious Diseases and President Joe Biden's chief advisor on COVID-19. LAUSD Interim Superintendent Megan Reilly said Friday LAUSD employees must be vaccinated by Oct. 15.
And the district is going even further than the state's mandate, requiring weekly testing for students and staff regardless of their vaccination status. Masks will also be required indoors and outdoors while on school campuses. The L.A. County Department of Public Health guidelines only require masks be worn indoors, but school districts can enforce more stringent protocols.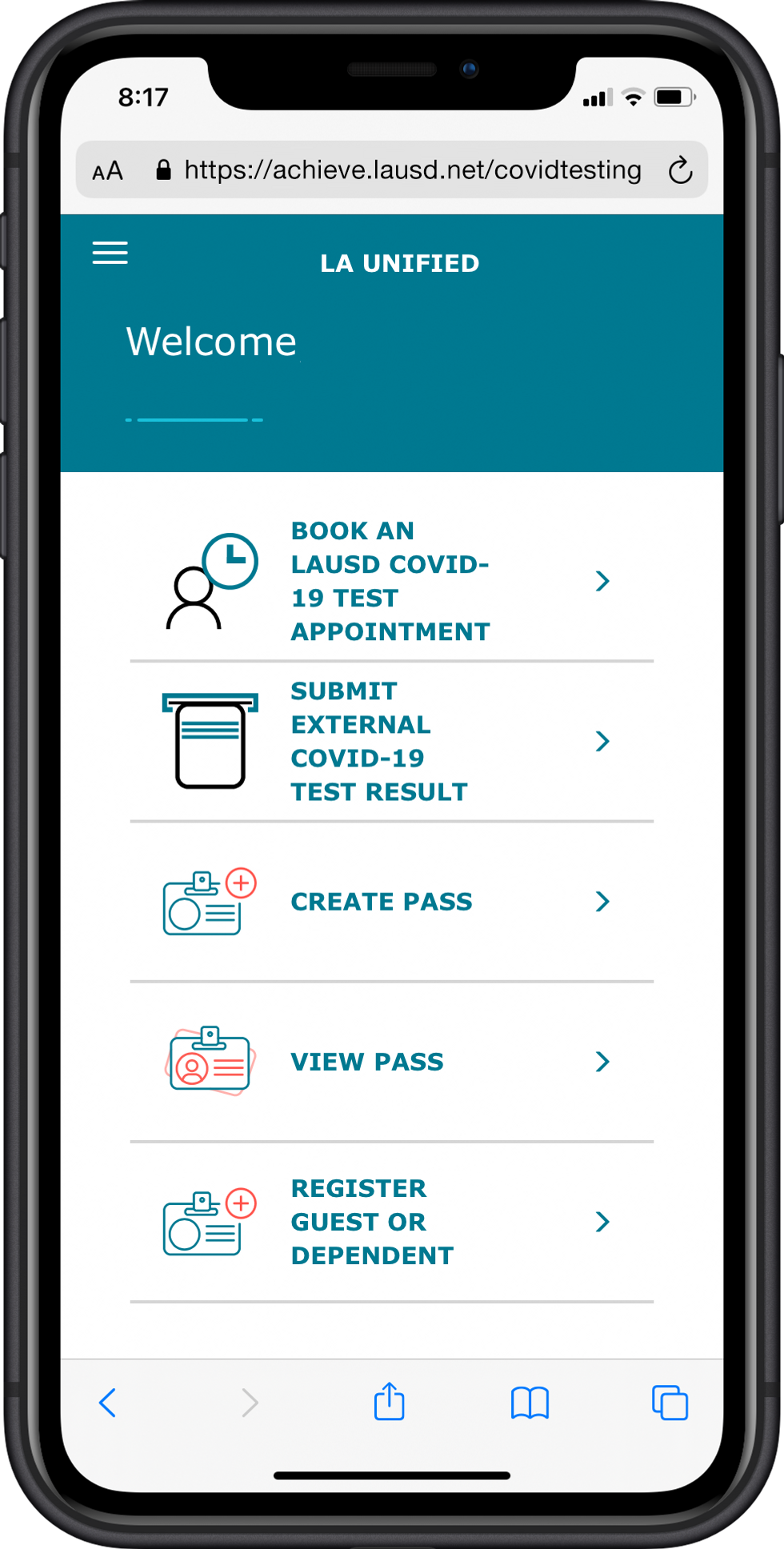 LAUSD's Daily Pass app
Problems With the App
In the spring, if a negative COVID test result was not loaded into the app, students couldn't return to campus on the first day of school.
Leo Jungeun Oh said her daughter missed three weeks because her results didn't appear in the app even after taking three tests at a district vaccination site.
She said her 9-year-old stood outside the gate in tears while she spoke to the principal. In the car, her daughter's sadness turned into anger as she couldn't understand why she was excluded from school, while her older sister wasn't.
Oh enrolled both children in the Santa Clarita Unified School District where they don't require weekly testing.
"Why do I have to get victimized, and my children, it's just too much for us; I'm done with this," she said.
Parents are responsible for getting their child a "baseline" COVID test before Monday and the district has established several testing sites throughout the sprawling district. Test results are added to a child's Daily Pass profile. Parents can call a hotline at 213-443-1300 if test results are not appearing on the app. Once it does load, parents recommend taking a screen shot of the QR code or printing it out.

At the testing sites, some parents have reported waiting two to three hours in line, errors in the system with spelling of names and birthdates, and challenges for new student enrollees in getting an ID number to go into the system, Jenny Hontz, spokesperson for the parent advocacy organization Speak Up, said.

Not everyone has had such bad experiences. Others said there was a quick turnaround with results and the testing sites were very convenient.
If a student hasn't been tested by the first day of school, rapid antigen tests may be available so children will not be turned away.
"However this is not guaranteed and parents are encouraged to schedule the baseline test for their child as soon as possible," a district spokesperson said. No appointments are necessary.
Easing Anxiety
LAUSD officials said at Tuesday's school board meeting that the enhanced safety measures should ease parents' worries about sending their unvaccinated children to school, the vast majority for the first time since March 2020.
"We learned so much from the spring and we are in fact looking joyfully to back to school 2021," the district's chief of schools, David Baca, said.
To take on the massive undertaking, 900 healthcare professionals will administer COVID tests at about 1,000 campuses across the county.
The district is sharing the data collected through the Daily Pass with Stanford University, UCLA, The Johns Hopkins University, Anthem Blue Cross, Healthnet and Cedars Sinai to "to provide insights for strategies" for creating a safe environment. While the data is anonymized, some parents and advocates have privacy concerns.
And there are worries about the district's ability to just carry out the feat.
"There are some questions about the capacity for LAUSD to get every student tested weekly with the number of students expected to return to campus in the fall," Hontz said.
In the spring, the weekly COVID testing requirement was extended to every 14 days after the district failed to keep up with demand. The district said students will be able to answer screening questions verbally when they arrive if they don't have the QR code.
Negeen Ben-Cohen, a parent of three LAUSD students, is part of California Students United, a group of parents that filed a lawsuit opposing the district's weekly testing protocols. She is hoping the website can handle the influx of parents that will be logging on Monday.
"There were a couple days (in the spring) that I had to struggle, standing at the gate trying to get QR codes to load so that my kids could get in," she said.
Sarah Favot
Favot is an award-winning journalist and adjunct instructor at USC's Annenberg School for Communication and Journalism. She previously was an investigative and data reporter at national education news site The 74 and local news site LA School Report. She's also worked at the Los Angeles Daily News. She was a Livingston Award finalist in 2011 and holds a Master's degree in journalism from Boston University and BA from the University of Windsor in Ontario, Canada.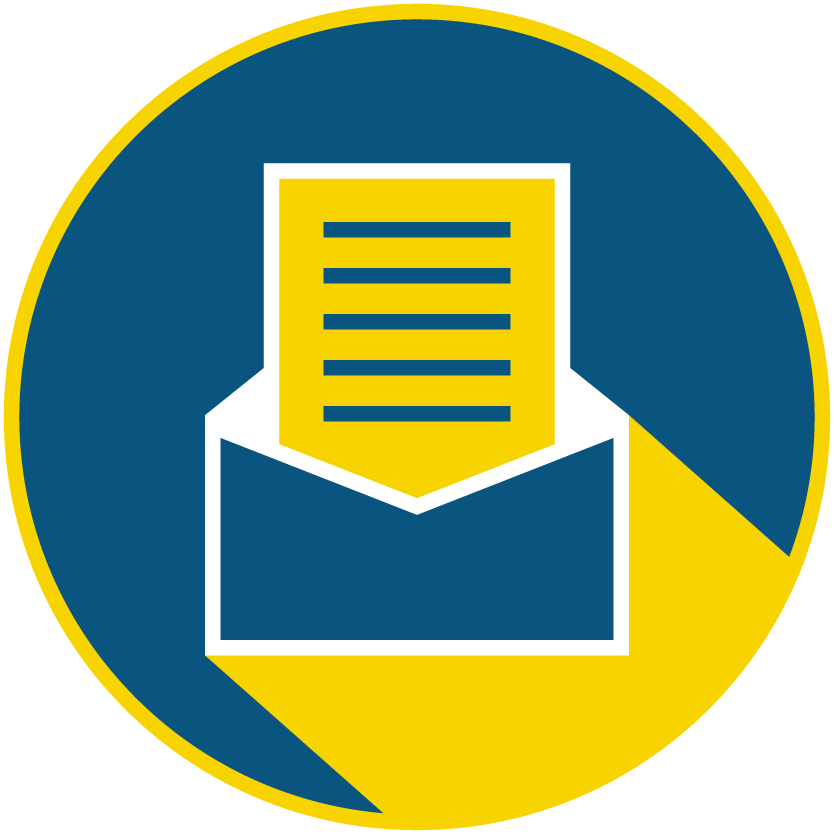 Subscribe to our newsletter to catch every headline.
07:28 AM | January 04, 2021
Despite — or in many cases because of — the raging pandemic, 2020 was a great year for many tech startups. It turned out to be an ideal time to be in the video game business, developing a streaming ecommerce platform for Gen Z, or helping restaurants with their online ordering.
But which companies in Southern California had the best year? That is highly subjective of course. But in an attempt to highlight who's hot, we asked dozens of the region's top VCs to weigh in.
We wanted to know what companies they wish they would have invested in if they could go back and do it all over again.
Startups were ranked by how many votes each received. In the case of a tie, companies were listed in order of capital raised. The list illustrates how rapidly things move in startup land. One of the hottest startups had not even started when 2020 began. A number doubled or even 16x'd their valuation in the span of a few short months.
To divvy things up, we delineated between companies that have raised Series A funding or later and younger pre-seed or seed startups.
Not surprisingly, many of the hottest companies have been big beneficiaries of the stay-at-home economy.
PopShop Live, a red-hot QVC for Gen Z headquartered out of a WeWork on San Vicente Boulevard, got the most votes. Interestingly, the streaming ecommerce platform barely made it onto the Series A list because it raised its Series A only last month. Top Sand Hill Road firms Andreessen Horowitz and Lightspeed Venture Partners reportedly competed ferociously for who would lead the round but lost out to Benchmark, which was an early investor in eBay and Uber. The round valued PopShop Live at $100 million, way up from the $6 million valuation it raised at only five months prior.
Scopely, now one of the most valuable tech companies in Los Angeles, was also a top vote getter.
The Culver City mobile gaming unicorn raised $340 million in Series E funding in October at a $3.3 billion valuation, which nearly doubled the company's $1.7 billion post-money valuation from March. It is no coincidence that that was the same month stay-at-home orders began as Scopely has benefited from bored consumers staying on their couch and playing ScrabbleGo or Marvel Strike Force.
The company's success is especially welcome news to seed investors Greycroft, The Chernin Group and TenOneTen ventures, who got in at a $40 million post valuation in 2012. Upfront Ventures, BAM Ventures and M13 joined the 2018 Series C at a $710 post-money valuation.
Softbank-backed Ordermark, which flew more under the radar, also topped the list. The company's online ordering platform became a necessity for restaurants forced to close their dining rooms during the pandemic and raised $120 million in Series C funding in October.
On the seed side, two very different startups stood out. There was Pipe, which enables companies with recurring revenues to tap into their deferred cash flows with an instant cash advance, and Clash App, Inc., a TikTok alternative launched by a former employee of the social network in August.
We will have the list of Southern California's top seed startups out tomorrow.
Lead art by Candice Navi.
Ben Bergman
Ben Bergman is the newsroom's senior finance reporter. Previously he was a senior business reporter and host at KPCC, a senior producer at Gimlet Media, a producer at NPR's Morning Edition, and produced two investigative documentaries for KCET. He has been a frequent on-air contributor to business coverage on NPR and Marketplace and has written for The New York Times and Columbia Journalism Review. Ben was a 2017-2018 Knight-Bagehot Fellow in Economic and Business Journalism at Columbia Business School. In his free time, he enjoys skiing, playing poker, and cheering on The Seattle Seahawks.
https://twitter.com/thebenbergman
ben@dot.la
04:00 AM | October 29, 2021
Pejman Nozad, a founding managing partner at Pear VC, joins this episode of LA Venture to discuss Pear VC's current initiatives, including its accelerator and fellowships. He's seen as one of the most successful angel investors in the area, and for good reason: he has made more than 300 investments in his lifetime.
"I'm a child of revolution and war and difficult times," said Nozad of his upbringing in Iran during the revolution.
Nozad went to college before dropping out. That's when his brother told him about his dream to go to America. After his brother was denied a visa multiple times, Nozad went himself to the embassy and got lucky; the woman in charge of the process liked him enough to approve him.
"When you're in [your] early twenties, you don't analyze much of the future. And then your risk-takers. I came to America in 1992 with $700 and I didn't speak any word of English," said Nozad.
Nozad went from working at a carwash, then a yogurt shop, to a (now famous) Persian rug store in Palo Alto. Many of his clients happened to be CEOs and venture capitalists; Nozad wanted to be part of that community.
"I was very lucky because I had access to people who normally nobody can see them, but I was hanging out with them at Sunday barbecues while selling carpets," said Nozad.
In his early days as an investor, Nozad bet on companies that included Dropbox and DoorDash. He said he took inspiration as a venture capitalist in lessons he learned from his time playing professional soccer in Iran.
"In soccer, you can score minute one, or you can score at minute 90. Both of them [are] one goal and you can win the game. So, when you go to fundraise, don't get disappointed if you hear a lot of nos, because the yes could be the last meeting after the whole two months," he said.
Want to hear more L.A. Venture? Listen on Apple Podcasts, Stitcher, Spotify or wherever you get your podcasts.
dot.LA Engagement Intern Joshua Letona contributed to this post.
From Your Site Articles
Related Articles Around the Web
Minnie Ingersoll
Minnie Ingersoll is a partner at TenOneTen and host of the LA Venture podcast. Prior to TenOneTen, Minnie was the COO and co-founder of $100M+ Shift.com, an online marketplace for used cars. Minnie started her career as an early product manager at Google. Minnie studied Computer Science at Stanford and has an MBA from HBS. She recently moved back to L.A. after 20+ years in the Bay Area and is excited to be a part of the growing tech ecosystem of Southern California. In her space time, Minnie surfs baby waves and raises baby people.