Electric Vehicle Tax Rebates Favor the Wealthy
David Shultz
David Shultz reports on clean technology and electric vehicles, among other industries, for dot.LA. His writing has appeared in The Atlantic, Outside, Nautilus and many other publications.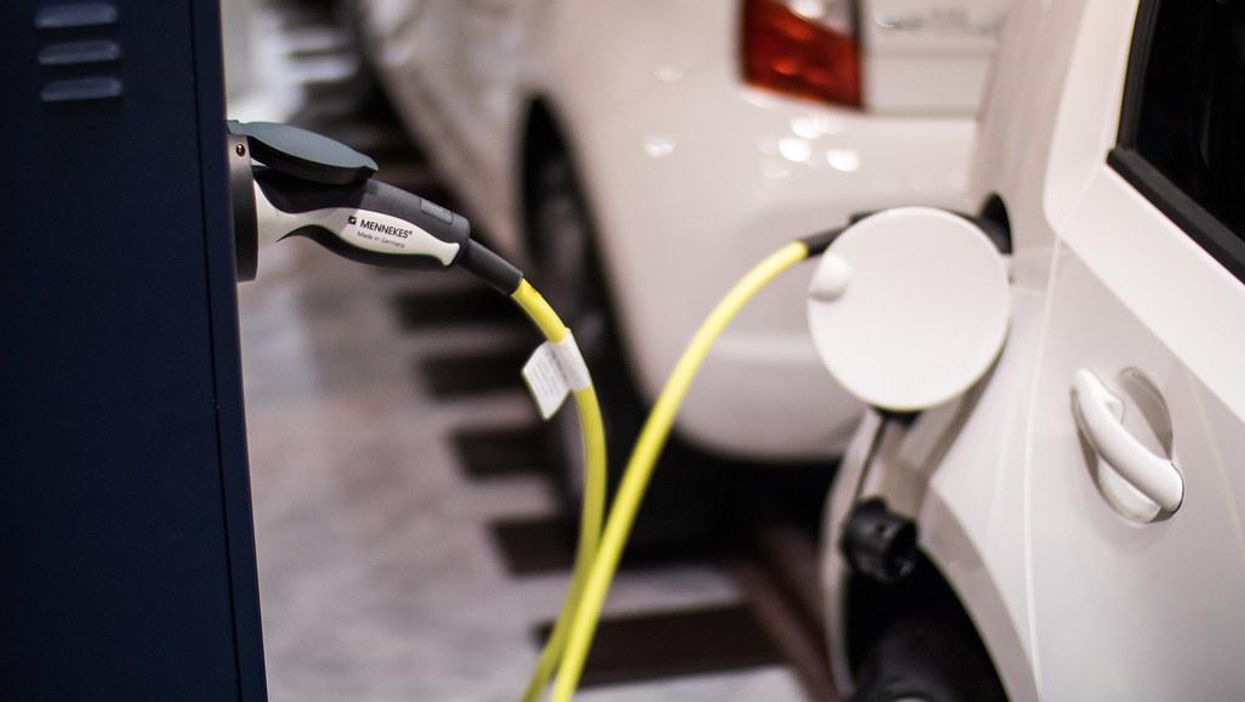 What do we want? Money!
When do we want it? Now!
That's the takeaway from a new study in the journal Environmental Research Letters. In a survey of 2,170 Americans, the authors asked respondents to rate how attractive they found different financial incentives for buying a new electric vehicle. Immediate rebates—cash off sticker price, in other words—were consistently and "overwhelmingly" rated as the most attractive way for the government to subsidize purchases.
---
Currently in The United States, new EV buyers are eligible to receive up to $7,500 back in the form of a tax rebate. This discount is actually a piece of Obama-era legislation from 2009. President Biden attempted to expand the tax credit to $12,500 in the Build Back Better legislation but was stymied by West Virginia's Joe Manchin, a man who has taken more money the fossil fuel industry than any other Democrat in the Senate
Seven thousand, five hundred dollars is no small sum, but, on average, survey respondents said they'd be willing to accept a lower rebate if they could have it today, to the tune of $1,400. In other words, the average respondent felt that $6,100 today was as good as $7,500 back on their taxes.
In general, the current tax rebates system was viewed more favorably by wealthier respondents—people who could afford to wait for their money and who were going to owe a lot more money when April 15th rolls around. Remember, if you owe less than $7,500 at tax time, a rebate of that size is always wasted, at least in part. "It's a pretty unequitable thing and very much favors the wealthy and people who have higher tax liabilities," says John Helveston, a researcher at George Washington University, who co-authored the study.
In addition to perhaps contributing to this sort of financial inequality, the current tax rebate system also means the government is overpaying for the effect they're generating. If $6,100 today is considered on par with $7,500 at tax time to the average EV buyer, the government could've saved $2 billion between 2011 and 2019 by giving out less money more immediately. Or—even better—the program could've had a significantly larger effect for the same cost.
The argument—and Helveston says he gets this all the time—is that EV manufacturers would simply raise their prices to account for the immediate rebate, effectively nullifying the benefit to consumers. Helveston says it's certainly possible that the manufacturers and the dealers would capture a bit of the value from an immediate rebate, but he doesn't think it's quite so simple. "These cars are more expensive to start with. They're hard to sell," he says. "If you put this thing on the lot at a higher price, you're not going to sell that car. The consumers just going to say 'no.'"
Helveston says that the rebate system might actually make EVs more attractive to dealers in the long run. Dealers have historically been lukewarm on EVs because they don't require oil changes or a lot of other routine maintenance that internal combustion engines need, meaning dealers see reduced long term revenue from the sale. If some of the rebate value winds up going to the dealer and allows them to sell expensive cars a bit more easily, Helveston says it might help accelerate EV adoption even further. "The dealers have just been completely ignored, but they're actually a pretty serious gatekeeper," he says.
If American politics shows anything, however, it's that just because a policy makes sense, doesn't mean it's easy to enact. A change to the federal EV tax rebate policy would have to come from Congress, and as long as Joe Manchin continues to protect the interests of the fossil fuel industry, this remains unlikely. However, all is not lost! "That doesn't mean you can't make an impact today," says Helveston. "At the state level, there's a lot more flexibility."
The Nation Conference of State Legislatures has a nice roundup of the state-by-state EV incentives on offer, which gives an idea of how wildly variable this landscape is. California has 15 different programs in place that offer benefits ranging from financing for installing an EV charger on your property to an $800 rebate for residential customers purchasing an electric vehicle. West Virginia only has one. Kentucky, Kansas and North Dakota have zero. Check out what's on offer in your state and see if it persuades you to think electric for your next purchase.
David Shultz
David Shultz reports on clean technology and electric vehicles, among other industries, for dot.LA. His writing has appeared in The Atlantic, Outside, Nautilus and many other publications.