Why Is Biden Promoting EVs that Use More Carbon than Gas Cars?
David Shultz
David Shultz reports on clean technology and electric vehicles, among other industries, for dot.LA. His writing has appeared in The Atlantic, Outside, Nautilus and many other publications.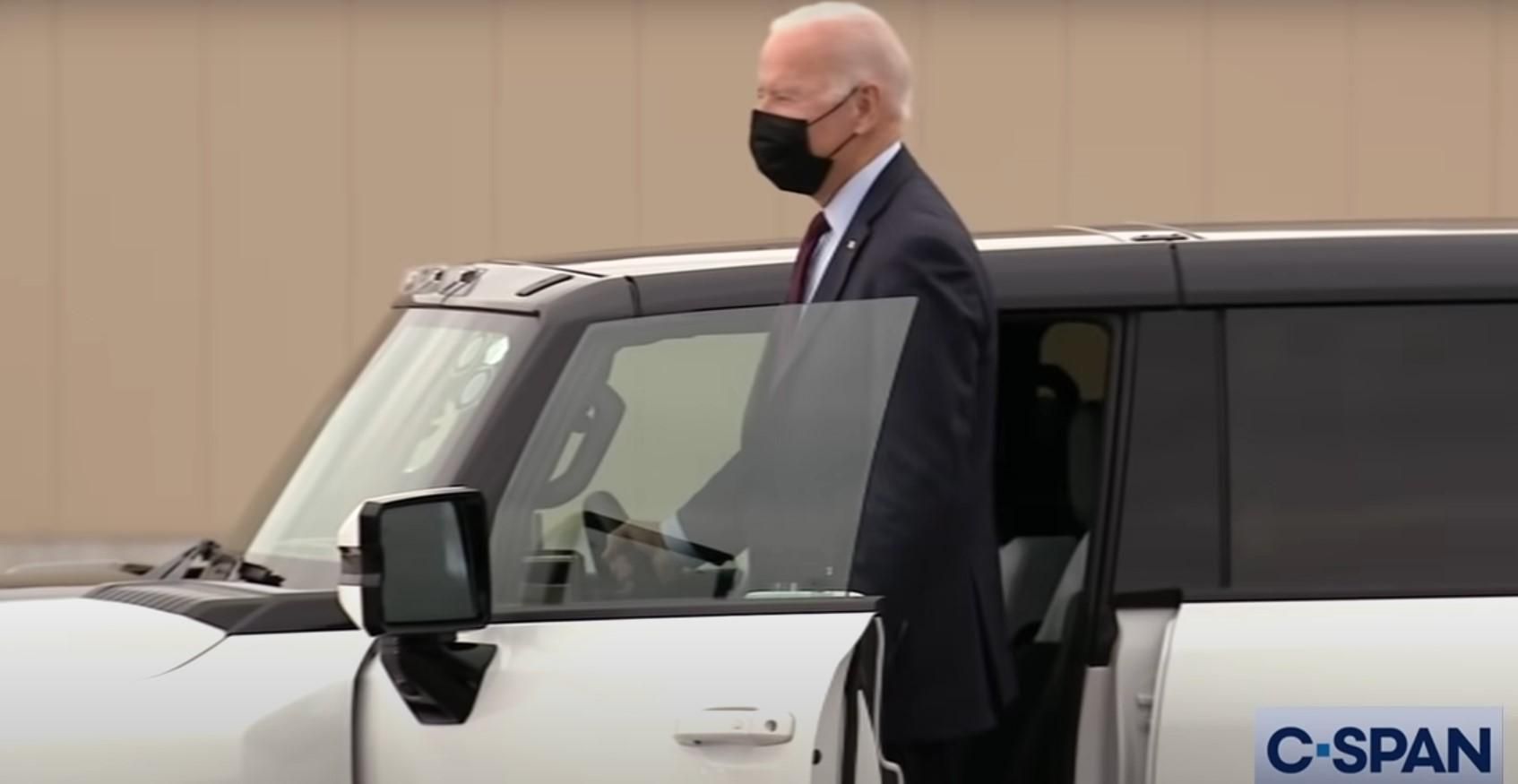 This is the web version of dot.LA's weekly newsletter. Sign up to get the latest news on Southern California's tech, startup and venture capital scene.
Welcome back to your weekly electric vehicle and clean energy newsletter.
This week POTUS posted another picture from inside GMC's Electric Hummer in an apparent attempt to gin up excitement about America's electrified transportation sector. We've seen this before. People were annoyed then. People are annoyed now.
And honestly, I'm one of them. So let's break down why this photo op was a bad idea back in November and why it's just as reckless today.
---
As roughly 9 billion people on Twitter pointed out, the GMC Hummer starts at $79,995, with the launch edition coming in at an eye watering $108,700 before options. Neither vehicle, therefore, comes even close to qualifying for the Inflation Reduction Act rebate because it's too expensive. So we're not off to a great start here.
But it gets so much worse: The launch edition Hummer EV battery clocks in at 213 kWh(!), which gives it a respectable range of 329 miles according to the EPA. But my god, that much lithium on a smaller platform could get you halfway to the moon. Not really, but the Chevy Bolt's battery, for comparison, is 65 kWh, and will take you 259 miles. Tesla's Model 3 Long Range will go 315 miles on an 82 kWh battery. Don't even get me started on how many e-bikes or electric scooters you could make out of that much lithium. It's easily in the hundreds.
With lithium prices skyrocketing and most of the world's scientists forecasting that there will probably not be enough of the metal to electrify the global transportation sector and grid (check back in next week for a story on this), why are we using four car battery's worth of the material to build one car?
Another fun fact about a 213 kWh battery that delivers 329 miles or range: With today's electric grid and renewable energy in America, driving the Hummer EV actually uses more carbon per mile than certain ICE cars. Granted that figure *should* improve as we add more renewables, but these cars are on the road now.
But even putting the climate impacts aside, the Hummer EV weighs over 9,000lb, meaning it's three times the weight of an average sedan and therefore an absolute weapon on the road. And given the fact that pedestrian and cyclist deaths have been rising in recent years in the United States primarily due to the fact that cars have gotten so much bigger, heavier, and harder to see out of, a nearly five ton, absolute unit of a car isn't exactly something we need more of.
Unless the White House thinks it's battling the stereotype that EVs are underpowered cars for soy boys, it's honestly pretty hard to figure out who Biden is trying to woo by posing with this car. On one hand you have EV holdouts who are obviously going to bash the car for being an expensive boondoggle that "everyday Americans" can't afford. Not to mention, seeing a liberal president in an EV is more likely going to push staunch Republicans further away from the tech rather than towards it. And on the other hand, you've got climate-focused EV evangelists who are going to bash the vehicle for being an environmental nightmare.
But you've also got to remember GM has received 90,000 orders for this car. Who are these people? More than likely, I think, they're people who don't care about the environment, but do want to drive a flashy new car. As Tesla and Musk have said over and over, the key to driving EV adoption is to build a cool car rather than advertise the climate benefits.
What's maddening is there are plenty of American-made EVs that do qualify for the IRA tax credit and that Biden could have chosen from. I already mentioned the Bolt. The base model Ford F-150 Lightning would work. So would the cheapest Rivian R1T. The Ford Mustang Mach-E fits the bill. If it has to be a GM car, Chevy is in the process of building Equinox, Blazer, and Silverado EV platforms. Surely the company could spare a prototype for a pic with the leader of the free world?
Also, Teslas are American made.
David Shultz
David Shultz reports on clean technology and electric vehicles, among other industries, for dot.LA. His writing has appeared in The Atlantic, Outside, Nautilus and many other publications.