Column: How and When Do You Hire Your First Salesperson?
Spencer Rascoff
Spencer Rascoff serves as executive chairman of dot.LA. He is an entrepreneur and company leader who co-founded Zillow, Hotwire, dot.LA, Pacaso and Supernova, and who served as Zillow's CEO for a decade. Through his startup studio and venture capital firm, 75 & Sunny, Spencer is an active angel investor in over 75 companies and is incubating several more.
Sep 14 2020
The other day I had a call with a founder in my portfolio of angel investments who is preparing for a Series A round. His question was: At what point should he step back from personally leading sales and hire a real sales team?

Every seed or Series A company will go through this important step. There's no question that a founder's passion and knowledge of the product usually makes for a great salesperson. But at some point, it's time to let go and bring in the experts: true salespeople.
The challenge is, unless you cut your teeth in sales or have direct experience with the inner workings of a sales organization, many founders don't know much about recruiting or structuring a sales team. So where do you start?
---
First, with people:
There are many different types of sales professionals out there, all with different strengths, and in an unlimited capital situation you'd want to hire a bunch of different types and see which one performs best for your startup. But most companies at this stage can't afford to run that experiment. Here are the four types of salespeople you can start with as your first hire:
Cheap and scrappy. This is your straight-out-of-college, hungry-to-prove-and-perform individual with no industry or sales experience but great coachability and drive. This person will need investment up front, but the right pick will pay off.
Seasoned sales pro. This person has lots of sales experience and can be a vital asset in structuring and leading the sales team as it grows, but they have no industry experience or connections and will need to develop those.
Seasoned industry pro. This person has both experience and connections within the industry you're operating but no sales experience. While this person can still be successful, arguably skill gaps are harder to fill than knowledge gaps.
Sales and industry pro. This is a turnkey hire because of their sales experience within the industry, giving them the knowledge and connections to hit the ground running with the least amount of upfront investment.
I advised the founder that #4, a sales and industry pro, is probably the easiest place to start. That said, any one of these types of sales hires can be successful; ultimately it comes down to how much you can invest in them (less experience requires more time, training and coaching), and also who you come across in your search. You may find the perfect fit for your company's purpose and values in any of these buckets, and any additional investment or ramp up is worth it for the right hire.
Second, compensation:
The right compensation model helps you not only attract great professionals but help them do their jobs more effectively with the right incentives. But make peace with the fact that you will make a lot of mistakes in this area, and you will need to adjust and pivot throughout the growth, maturation and life cycle of your business. It's just part of building companies. With that disclaimer, here are two crucial pieces to sales compensation:
1. Compensation model. Your structure consists of a base salary plus commission, and understanding the right base salary depends on the type of salespeople you're hiring. A good guideline is a $40-60K base salary (remember, I'm talking about startups here), but it could be as high as $100K depending on experience and field.
Once you've established that base, the next step is to determine what percentage of total compensation is variable based on a commission, which is paid out if the salesperson meets or exceeds quota. A good rule of thumb here is setting the variable comp at 25% of the base salary and up to another 25% for exceeding quota. That means a sales person on a $50K salary will make an additional $25K for meeting quota and up to another $25K (double the salary) for crushing it.
2. Quota and revenue churn. This second piece is vital not just for the earning potential of the employee but also for the long-term health of the business, and you'll find much of your adjustments over time happen in this area. Quota and churn are inextricably linked; if you don't consider revenue churn when setting quota, your salespeople will "sell hot" into accounts that won't last — which will over time bury them in a hole that makes it difficult for them and the business to recover. An example: Say you set quota at $10K of new revenue per month, and in the first month your sales person meets it. But in month two, you see 10% ($1K) of that new business churn. To make quota, your salesperson will need to sell $11K, or quota plus 10%. Should this pattern continue, the hole gets deeper and more difficult to scramble out of. Churn guardrails are crucial.
Incorporating churn into quota is overall healthier for the business. Not only does it disincentivize "commission hole-digging," it also forces your salespeople to form more consultative relationships and take greater care in onboarding and account management since churn and quota are both front of mind in their efforts.
While there's no prescribed path to success with your first sales organization, you need to have a plan to scale from founder evangelism to mechanized sales that scale revenue. Founders should always be selling their own product, but even more important is their ability to create a scalable sales org beyond themselves.
--
From Your Site Articles
Related Articles Around the Web
Spencer Rascoff
Spencer Rascoff serves as executive chairman of dot.LA. He is an entrepreneur and company leader who co-founded Zillow, Hotwire, dot.LA, Pacaso and Supernova, and who served as Zillow's CEO for a decade. Through his startup studio and venture capital firm, 75 & Sunny, Spencer is an active angel investor in over 75 companies and is incubating several more.
https://twitter.com/spencerrascoff
https://www.linkedin.com/in/spencerrascoff/
admin@dot.la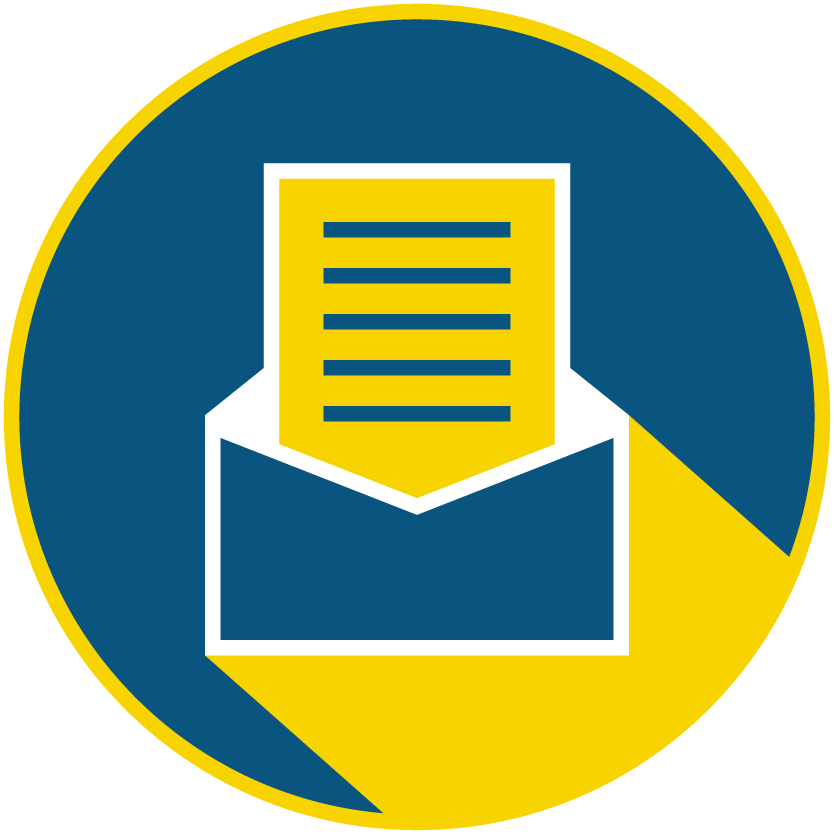 Subscribe to our newsletter to catch every headline.
On this week's episode of Just Go Grind, hear from Marlon Nichols, founding managing general partner at MaC Venture Capital, a seed-stage venture fund whose investments run from $1.5 million to about $2 million. Their focus is on emerging behavioral and cultural trends plus technology that enterprise will need to stay current.
How does the firm find what's new before anyone else? Marlon says it's their extensive network of people with their fingers on the pulse of pop culture — "from movie stars to movie makers to musicians and producers that are traveling the world and are seeing a ton of things, to relationships with some of the top global advertising agencies" — and once MaC VC hears a trend repeating, they investigate it to see if it's "real."
The decision making is collaborative at MaC VC, made up of co-founders from M Ventures and Cross Culture Ventures, Marlon's previous firm. Merging their companies made sense because they had been co-partnering on many investments, the partners had known each other personally for many years, and they wanted to create a larger investment fund and vehicle. They took six months to actively work together in order to gain confidence in their compatibility. Marlon says, "we wanted to source deals together, evaluate those deals together, learn each other's quirks and and habits, likes and dislikes, pet peeves — all those things." All this to build a firm that is a "multi-fund, multi-decade relationship."
On this episode, hear about how Marlon got into venture capital, what institutional limited partners are looking to invest in and what's next for MaC VC.
Marlon Nichols is a founding managing partner at MaC Venture Capital (formerly Cross Culture Ventures), which finds entrepreneurs who are building the future for the rest of America. He's a former Kauffman fellow and investment director at Intel Capital, where he launched Intel's $125M diversity fund. Marlon, with an extensive background in technology, private equity, media and entertainment, has a unique eye for global trends and shifts in consumer behavior. This has helped him capture high-potential investments, which include Gimlet Media, MongoDB, Thrive Market, Fair, LISNR, Mayvenn, Blavity, Pipe, Wonderschool and other companies that reflect overlooked markets. He serves on the board of directors for Ajua, Blavity, Finesse, Kauffman Fellows Program, LISNR, Ryff, Sote and Wonderschool. (from MaC website).

Laurel Moglen, dot.LA Sr. Podcast Producer and Editor, contributed to this article.
From Your Site Articles
Related Articles Around the Web
Justin Gordon
Justin Gordon is the founder of "Just Go Grind" and host of the "Just Go Grind Podcast," a daily show with more than 200 episodes featuring interviews with entrepreneurs and investors. He has an MBA from USC, is an aspiring runner with a 1:29 half marathon personal best, and wants to help one billion people in his lifetime.
Despite — or in many cases because of — the raging pandemic, 2020 was a great year for many tech startups. It turned out to be an ideal time to be in the video game business, developing a streaming ecommerce platform for Gen Z, or helping restaurants with their online ordering.
But which companies in Southern California had the best year? That is highly subjective of course. But in an attempt to highlight who's hot, we asked dozens of the region's top VCs to weigh in.
We wanted to know what companies they wish they would have invested in if they could go back and do it all over again.
Startups were ranked by how many votes each received. In the case of a tie, companies were listed in order of capital raised. The list illustrates how rapidly things move in startup land. One of the hottest startups had not even started when 2020 began. A number doubled or even 16x'd their valuation in the span of a few short months.
To divvy things up, we delineated between companies that have raised Series A funding or later and younger pre-seed or seed startups.
Not surprisingly, many of the hottest companies have been big beneficiaries of the stay-at-home economy.
PopShop Live, a red-hot QVC for Gen Z headquartered out of a WeWork on San Vicente Boulevard, got the most votes. Interestingly, the streaming ecommerce platform barely made it onto the Series A list because it raised its Series A only last month. Top Sand Hill Road firms Andreessen Horowitz and Lightspeed Venture Partners reportedly competed ferociously for who would lead the round but lost out to Benchmark, which was an early investor in eBay and Uber. The round valued PopShop Live at $100 million, way up from the $6 million valuation it raised at only five months prior.
Scopely, now one of the most valuable tech companies in Los Angeles, was also a top vote getter.
The Culver City mobile gaming unicorn raised $340 million in Series E funding in October at a $3.3 billion valuation, which nearly doubled the company's $1.7 billion post-money valuation from March. It is no coincidence that that was the same month stay-at-home orders began as Scopely has benefited from bored consumers staying on their couch and playing ScrabbleGo or Marvel Strike Force.
The company's success is especially welcome news to seed investors Greycroft, The Chernin Group and TenOneTen ventures, who got in at a $40 million post valuation in 2012. Upfront Ventures, BAM Ventures and M13 joined the 2018 Series C at a $710 post-money valuation.
Softbank-backed Ordermark, which flew more under the radar, also topped the list. The company's online ordering platform became a necessity for restaurants forced to close their dining rooms during the pandemic and raised $120 million in Series C funding in October.
On the seed side, two very different startups stood out. There was Pipe, which enables companies with recurring revenues to tap into their deferred cash flows with an instant cash advance, and Clash App, Inc., a TikTok alternative launched by a former employee of the social network in August.
We will have the list of Southern California's top seed startups out tomorrow.
Lead art by Candice Navi.
Ben Bergman
Ben Bergman is the newsroom's senior finance reporter. Previously he was a senior business reporter and host at KPCC, a senior producer at Gimlet Media, a producer at NPR's Morning Edition, and produced two investigative documentaries for KCET. He has been a frequent on-air contributor to business coverage on NPR and Marketplace and has written for The New York Times and Columbia Journalism Review. Ben was a 2017-2018 Knight-Bagehot Fellow in Economic and Business Journalism at Columbia Business School. In his free time, he enjoys skiing, playing poker, and cheering on The Seattle Seahawks.
https://twitter.com/thebenbergman
ben@dot.la