Triller Launches Livestreaming — and a Contest to Go with it
Sam Blake
Sam primarily covers entertainment and media for dot.LA. Previously he was Marjorie Deane Fellow at The Economist, where he wrote for the business and finance sections of the print edition. He has also worked at the XPRIZE Foundation, U.S. Government Accountability Office, KCRW, and MLB Advanced Media (now Disney Streaming Services). He holds an MBA from UCLA Anderson, an MPP from UCLA Luskin and a BA in History from University of Michigan. Email him at samblake@dot.LA and find him on Twitter @hisamblake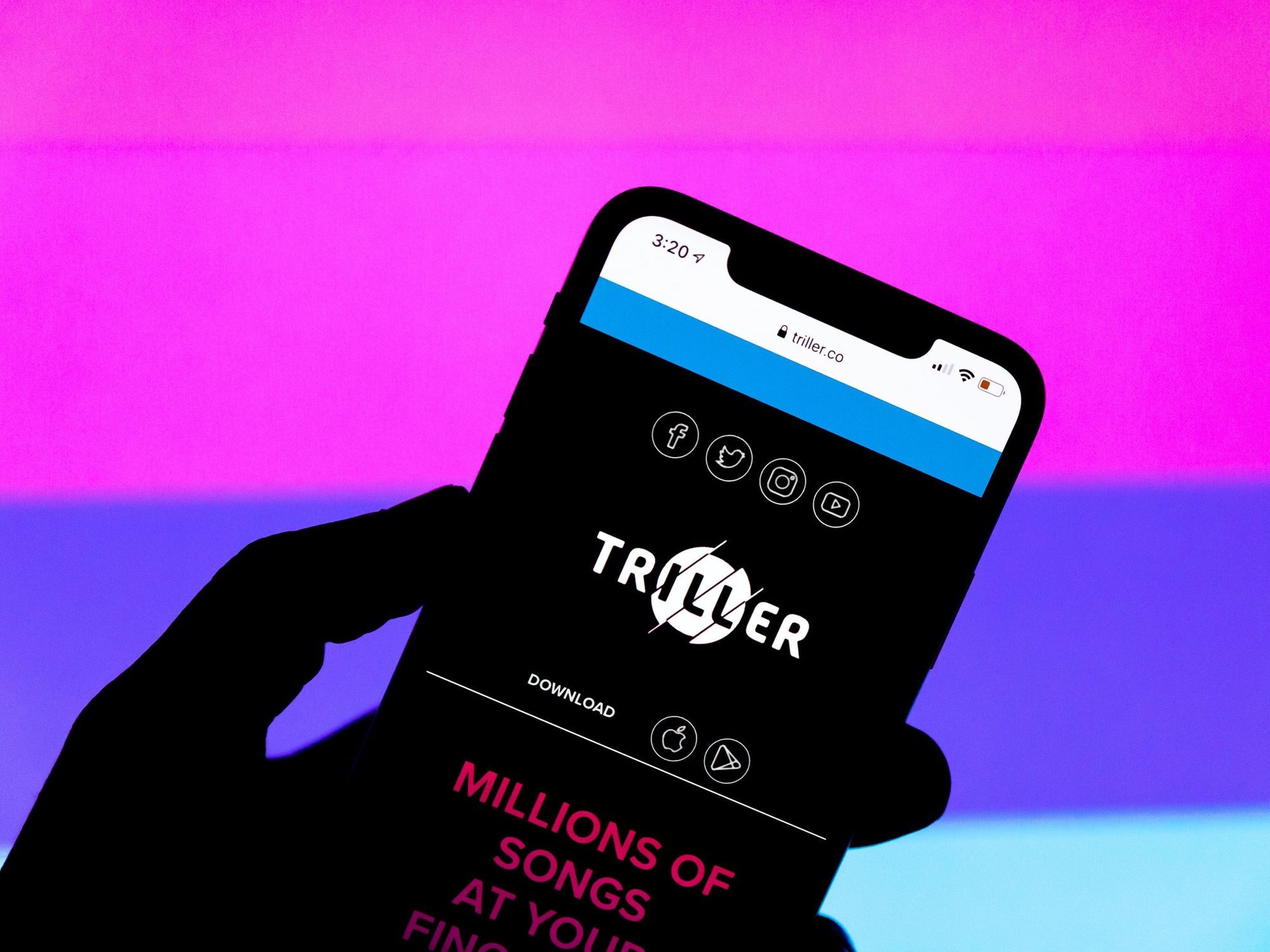 L.A.-based short-form social-video app Triller continues to jockey for position with rival TikTok.
On Friday the company launched a live-streaming feature that will allow users to post content in real time, similar to Instagram Live and TikTok's Go Live.
---
Creators can earn money through the new feature via paywalled access and fan donations. Seventy percent of Triller's live-stream income will go directly to the artist, the company said, claiming that creators are worse off on other platforms because those platforms tend to take a larger cut of the proceeds.
TikTok did not respond to dot.LA's request for comment.
Triller also announced that the first ten influencers who hit 100,000 concurrent viewers will receive $50,000 from the company.
In a statement, Triller said the new live-streaming feature is the "final integration of Halogen Networks," a Florida-based live-streaming platform Triller acquired in June.
The new feature launches amid a newsworthy week for Triller.
Earlier this week, the New York Times detailed the app's attempts to woo creators to its platform. These efforts include offering TikTok queen Charli D'Amelio a rented Rolls Royce and providing luxury living quarters to other influencers.
The Times piece also reported that Triller plans to roll out "a new algorithmically curated feed" next week, similar to TikTok's "For You" feature, the underlying technology of which has been central to the protracted negotiations regarding TIkTok's future.
On Monday, Triller denied allegations originally reported by a Business Insider piece that it had exaggerated its user numbers in October 2019, when the company came under the ownership of Proxima Media and its outspoken leader, Ryan Kavanaugh.
This followed a spat in August with third-party analytics firm Apptopia, which claimed Triller had inflated its 2020 numbers. Triller threatened to sue Apptopia, which has since begun working with Triller to sync up on data methodology in order to provide more accurate figures. A representative from Apptopia told dot.LA that a report detailing Triller's numbers could come out "at some point in time this calendar year."
Although these data discrepancies remain unresolved, in part because Triller is a private company and need not publicly disclose how it counts its users, they inevitably cast doubt among some industry observers on Triller's claims. Kavanaugh told the Times, for instance, that if a creator is going to make $300,000 with TikTok, they would "probably make $2 million with us", but provided no details – prompting music media firm Music Ally to write that "one can only imagine the raised eyebrows within TikTok."
Triller also struck a licensing deal last week with European publishing group ICE, which represents over 330,000 rights holders. The move is part of a broad trend of social video companies solidifying their copyright infrastructure as digital music legal reforms loom.
Sam Blake
Sam primarily covers entertainment and media for dot.LA. Previously he was Marjorie Deane Fellow at The Economist, where he wrote for the business and finance sections of the print edition. He has also worked at the XPRIZE Foundation, U.S. Government Accountability Office, KCRW, and MLB Advanced Media (now Disney Streaming Services). He holds an MBA from UCLA Anderson, an MPP from UCLA Luskin and a BA in History from University of Michigan. Email him at samblake@dot.LA and find him on Twitter @hisamblake
https://twitter.com/hisamblake
samblake@dot.la