The Case for Triller: The TikTok Competitor Approaching Unicorn Status, And Getting Big Breaks
Sam Blake
Sam primarily covers entertainment and media for dot.LA. Previously he was Marjorie Deane Fellow at The Economist, where he wrote for the business and finance sections of the print edition. He has also worked at the XPRIZE Foundation, U.S. Government Accountability Office, KCRW, and MLB Advanced Media (now Disney Streaming Services). He holds an MBA from UCLA Anderson, an MPP from UCLA Luskin and a BA in History from University of Michigan. Email him at samblake@dot.LA and find him on Twitter @hisamblake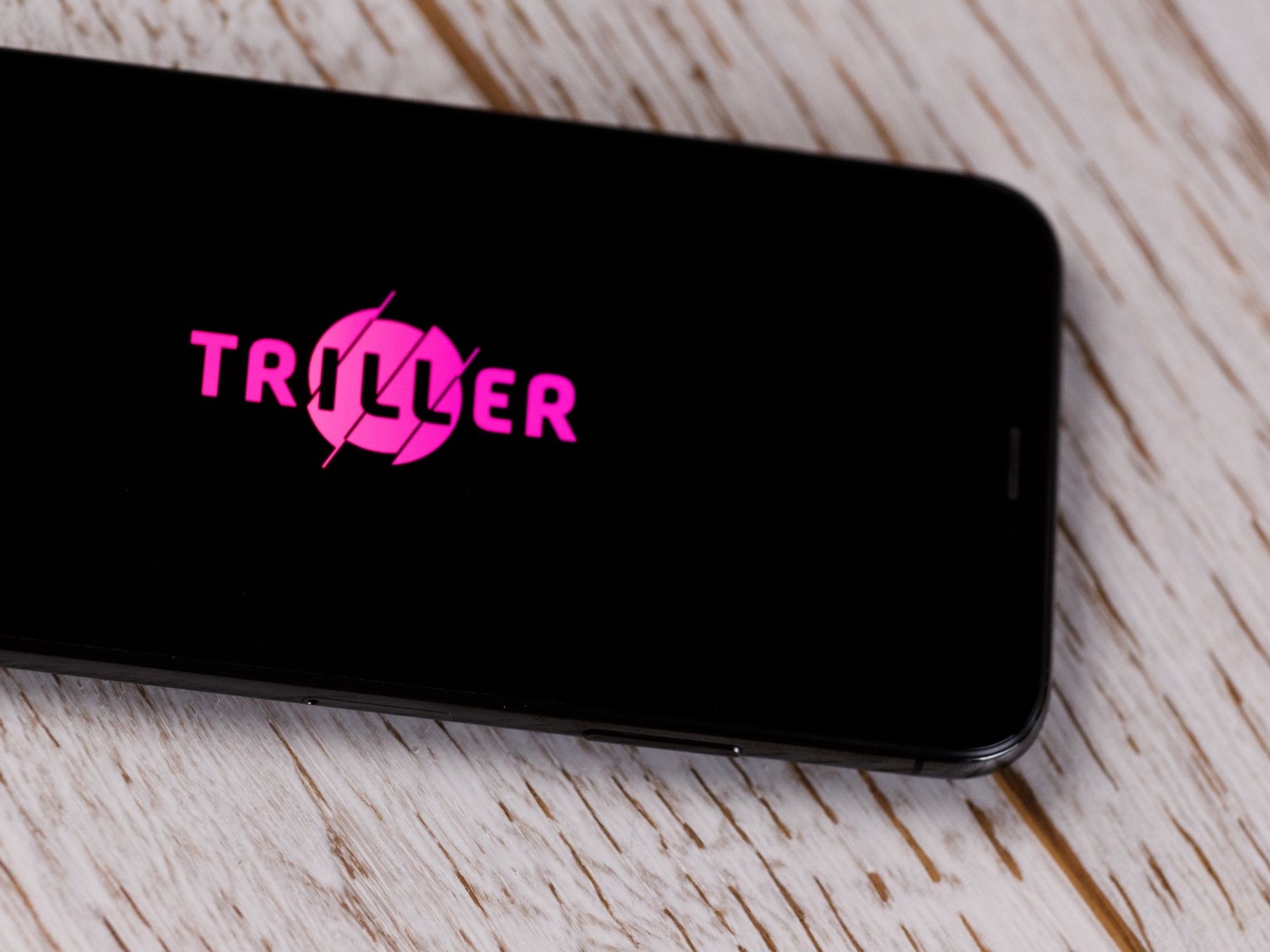 Fresh off of closing a $50 million round that valued the company at $300 million, Triller – headquartered in L.A. and with offices in New York, London and Paris – is now seeking $250 million at a valuation of $1.25 billion, according to executive chairman Bobby Sarnevesht. The short-form, user-generated video sharing app's momentum has picked up lately thanks to increased usage during the pandemic and the troubles of TikTok.

---
"The numbers look crazy recently," said Anis Uzzaman, chief executive of Pegasus Tech Ventures, which invested several million dollars in the $50 million round. Those numbers include 120 million total downloads and 60 million monthly active users, Sarnevesht told dot.LA.
Triller's user count is now close to what Musical.ly's (now TikTok) was back when it was acquired by Chinese conglomerate ByteDance in 2017, and as TikTok comes under more regulatory scrutiny, Uzzaman predicts that Triller will become "the American TikTok."
How Could It Get There?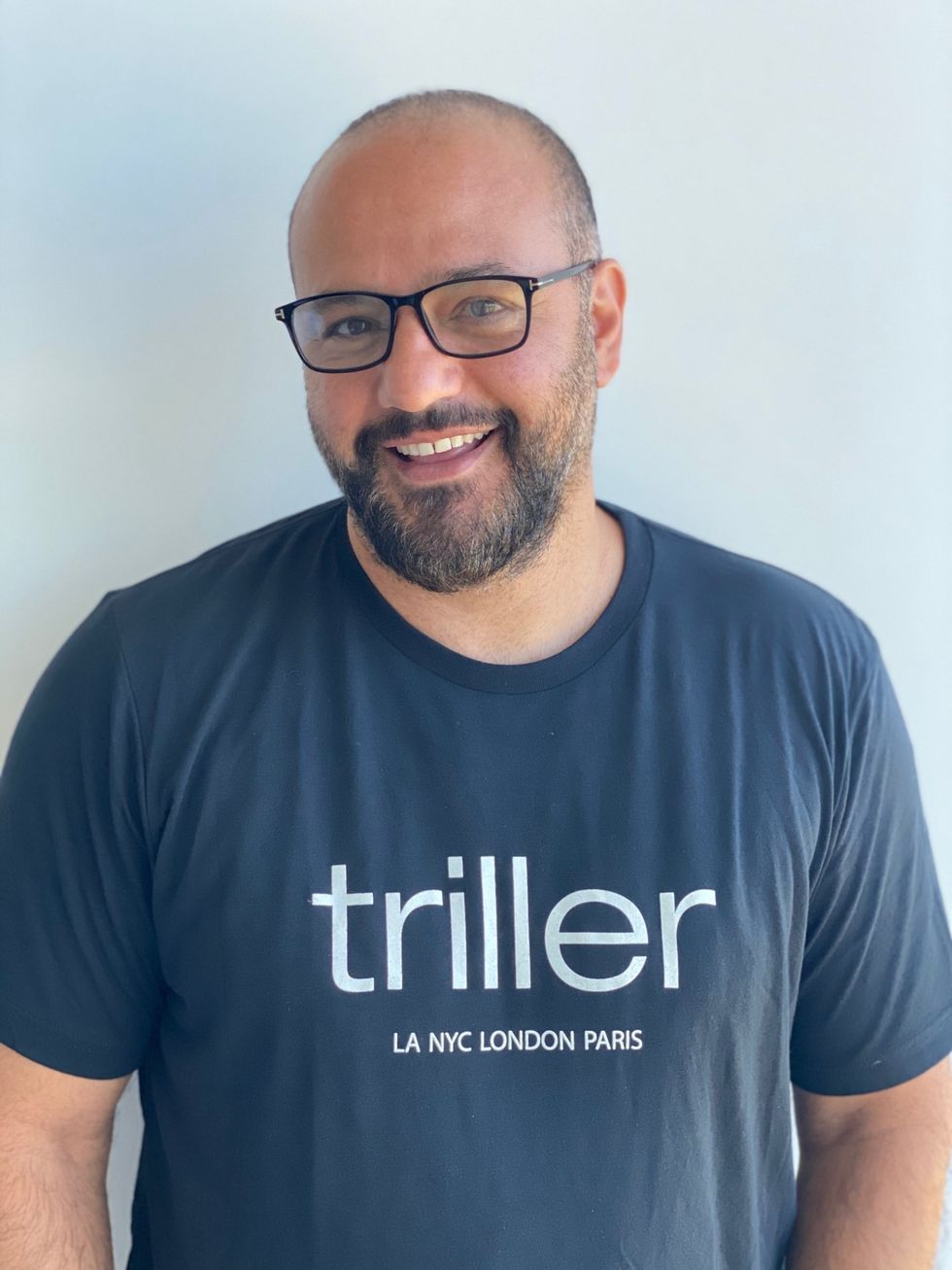 Triller executive chairman Bobby Sarnevesht.
One clue lies in India. When Narendra Modi banned TikTok and 58 other Chinese apps in June amid escalating military tensions between the two countries, Triller's usage "went through the roof," Sarnevesht said. In early July, Triller CEO Mike Lu wrote that his company had become the top iOS app in India "without spending a dime."
"We're seeing (Indian) users say they prefer Triller to TikTok, but just didn't know about it," Sarnevesht said.
To Uzzaman, Triller's ability to handle the surge of Indian users proved the strength of the platform's underlying technology. "I'm sure many other platforms would have choked with the new volume of clients," he said. With the "possibility of the same thing happening in the U.S.," Uzzaman feels confident that Triller would be ready for another upswing.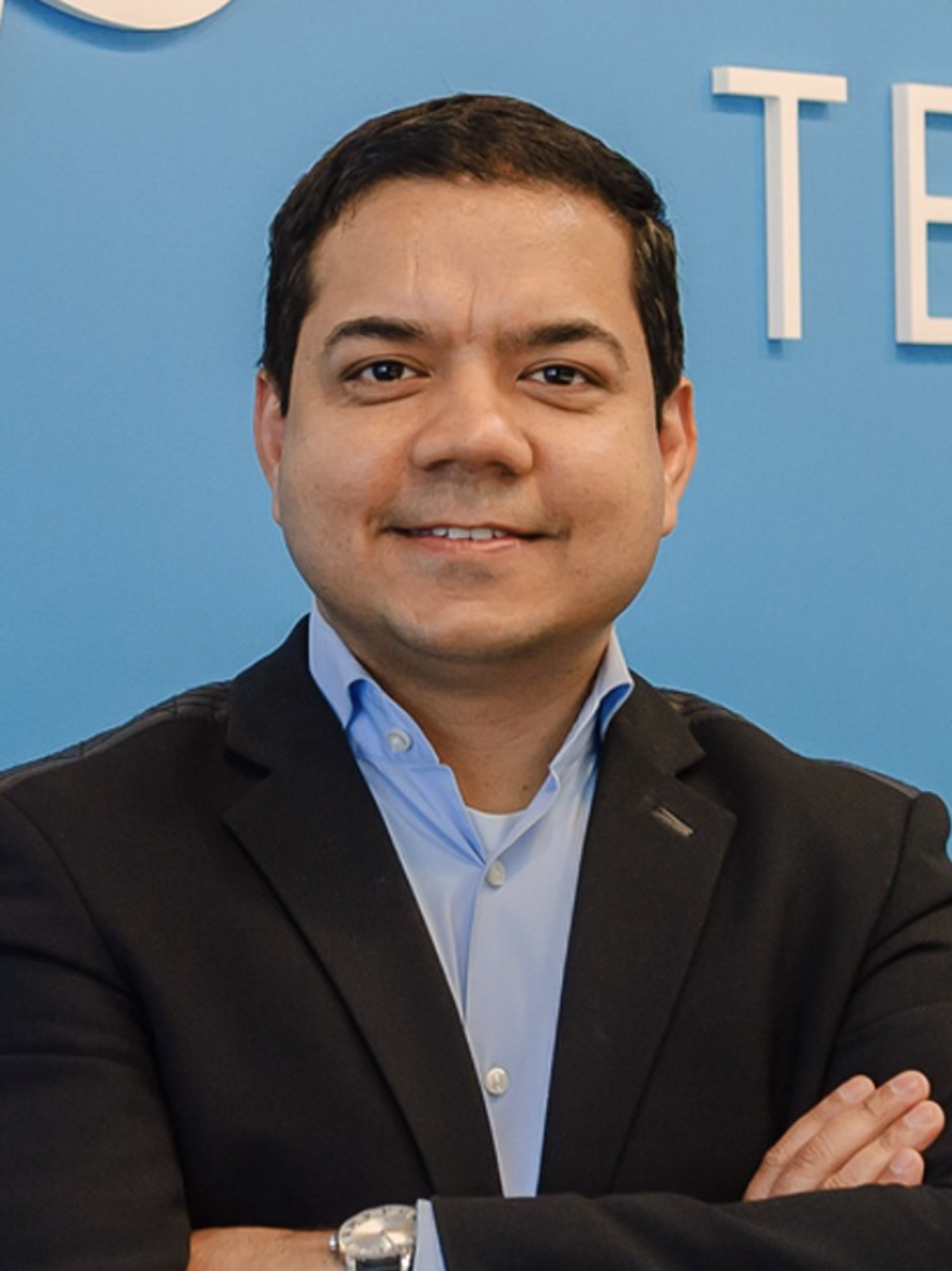 Pegasus Tech Ventures chief executive Anis Uzzaman
Anis Uzzaman
TikTok, which is reportedly the subject of preliminary discussions for a sell-off, has a big head start. According to analytics firm SensorTower, it has been downloaded over 2 billion times. TikTok's global user count is estimated at over 800 million. And a recent Reuters piece pegged its valuation around $50 billion.
If TikTok is banned in the U.S. that would obviously put Triller in a place to pick up some ground. Four factors stand out that could shift the balance in Triller's favor.
Privacy & Security
The government isn't the only one concerned about privacy and security concerns, Uzzaman said.
"The market is getting more concerned about security and privacy," he said. "People are getting more vocal." Having Triller's teams based in "the top democracies in the world...definitely makes a huge difference."
Sarnevesht emphasized that Triller "treat(s) the face as an object – we don't map the face. Data is secure. We don't track geo-locations on where users are."
Concerns around whether TikTok shares data with the Chinese government, meanwhile, have been well documented.


Music First, Social Second
"Our business is music. It's in our DNA," said Sarnevesht. Uzzaman said this confers two key advantages.
One is Triller's product mix. Uzzaman pointed to Triller's "Step Up Challenge," a music battle where competitors can win prizes, and the TrillerFest virtual music festival, which attracted over 5 million viewers and participants this April.
"We have a music-centric, music-first app that has amazing creator tools," Sarnevesht said. "Amazing events. Concert series coming out in different locations and different genres. It's a very different destination for content users and producers and watchers."
That musical foundation has lately sprouted other kinds of content. "We're starting to see a tremendous influx of content…(like) cooking, practical jokes, and gaming," Sarnevesht added.
Another advantage to being music-first, Uzzaman said, is that musical stars like posting on the app. "Alicia Keys, Cardi B, Marshmello: they're regularly posting music videos in the app – we've never seen that in TikTok," he said. "Regular people can create music videos and have people watch them right next to Eminem…(It makes) people feel like they're celebrities."
"I think artists appreciate the organicness of Triller," Sarnevesht added.
Partnerships
In line with Triller's music origins, it has long-term deals with the big three music labels and numerous music publishers. This enables Triller users to include songs from those rights holders' extensive catalogs without having to worry about copyright issues.
"What differentiates Triller is we've always had music licenses in place," said Sarnevesht. "It gives artists a platform to have their content in a place where it's not being stolen."
Conversely, TikTok has mostly operated via short-term deals with labels and publishers. It does, however, have a long-term deal with Believe, a big independent music company, and it recently forged an agreement with the National Music Publishers' Association. NMPA's President and CEO David Israelite isn't done negotiating; he posted a warning earlier this week on his Instagram that Triller should 'watch out,' later elaborating that the company "must legitimize its business by properly licensing all music on its platform."
Triller also has partnerships with Spotify and Apple Music. Jack Warning of Pegasus Ventures said these help boost user engagement. If a Triller user likes a song on the app, for instance, they can add it to a Spotify or Apple Music playlist. And users can pull songs from Spotify and Apple Music into Triller to make videos.
But "the biggest partnership that really got our attention," Uzzaman said, "was with Billboard." Alongside charts like the Billboard Hot 100, it has begun publishing weekly charts of top songs from the Triller app.
Technology
There is "more technology behind (Triller) than people understand," said Uzzaman, who likened Triller to the earlier days of Google, when it was chasing the heels of Yahoo. He pointed to Triller's AI tools for editing videos, and protocols for helping brands advertise on the platform.
Among other features, Sarnevesht pointed to new, "game-changing" recommendation algorithms, and highlighted how Triller's 2019 acquisition of UK-based MashTraxx came with "13 employees, 11 Ph.D's, all specializing in AI. One of them wrote a thesis on recommendation engines and AI in the short-form video space."
TikTok has no shortage of technology, which it has recently begun to share more openly. But it is currently being sued by Triller for patent infringement, and potentially for antitrust as well.
TikTok has highlighted its relationships with creators as a competitive advantage, which it is hoping to entrench with its recently announced creator fund. But reports have indicated that TikTok creators are beginning to look elsewhere, including to Triller.
Meanwhile, as Facebook builds its own TikTok competitor on Instagram called Reels, it has reportedly offered big deals to entice TikTokkers to defect. TikTok CEO Kevin Mayer has called Reels a copycat product, and pointed out that Facebook's previous "copycat Lasso failed quickly."
"The same thing can happen for Reels," noted Uzzaman. "Until they are playing in the market, there is no guarantee...Triller is already far ahead of anyone else in the U.S. market."
---
Sam Blake primarily covers entertainment and media for dot.LA. Find him on Twitter @hisamblake and email him at samblake@dot.LA

Sam Blake
Sam primarily covers entertainment and media for dot.LA. Previously he was Marjorie Deane Fellow at The Economist, where he wrote for the business and finance sections of the print edition. He has also worked at the XPRIZE Foundation, U.S. Government Accountability Office, KCRW, and MLB Advanced Media (now Disney Streaming Services). He holds an MBA from UCLA Anderson, an MPP from UCLA Luskin and a BA in History from University of Michigan. Email him at samblake@dot.LA and find him on Twitter @hisamblake
https://twitter.com/hisamblake
samblake@dot.la