TikTok Creators Are Angling for a Union. Labor Experts Predict an Uphill Battle
Samson Amore
Samson Amore is a reporter for dot.LA. He holds a degree in journalism from Emerson College. Send tips or pitches to samsonamore@dot.la and find him on Twitter @Samsonamore.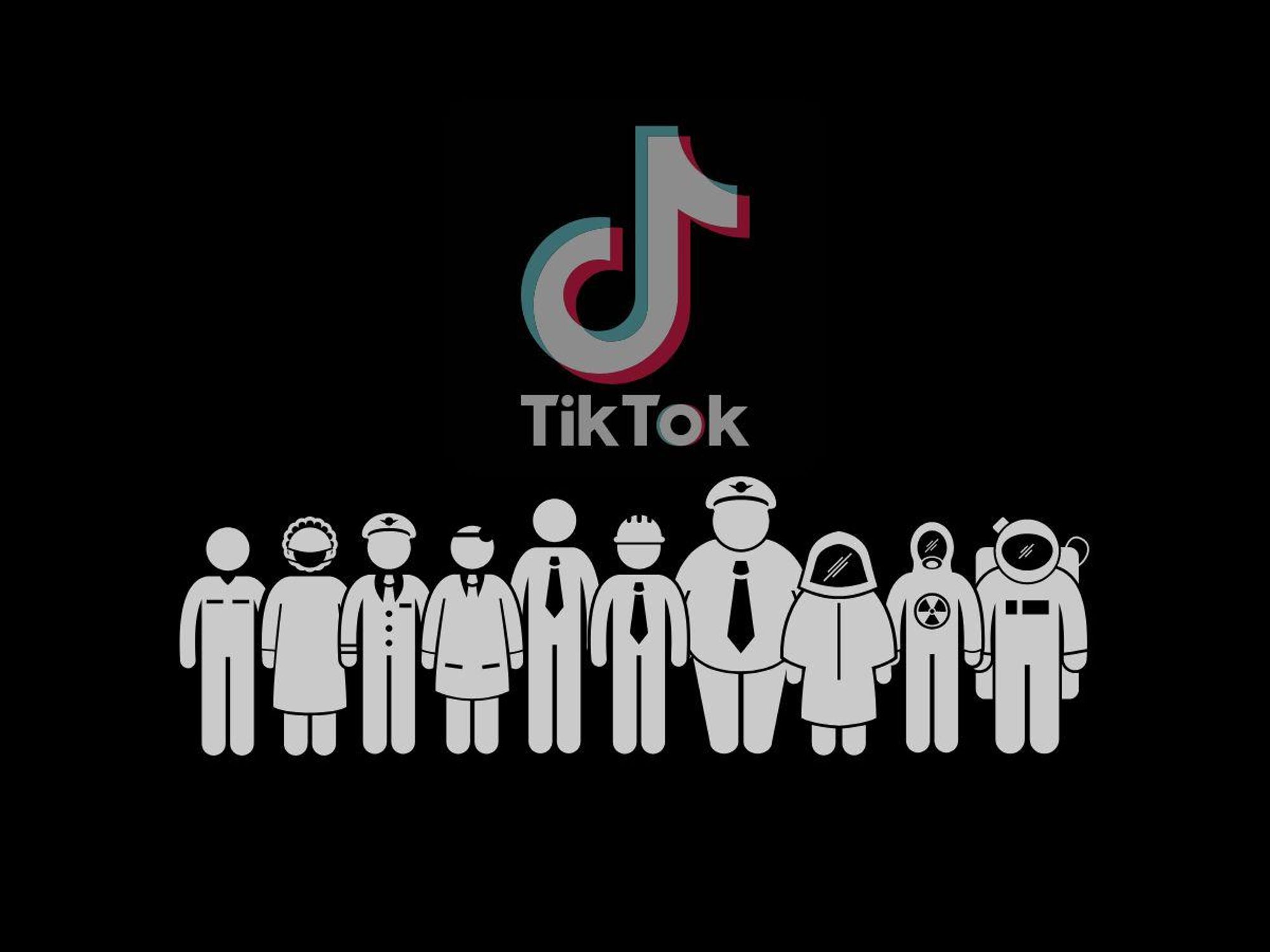 Image courtesy of Andria Moore
Earlier this month, Business Insider reported that a group of around 75 TikTok creators formed a private Discord server to discuss the potential of forming a union. Led by Forrest Valkai, a science TikToker with 1.4 million followers, the group's main gripe included their lack of stability.
---
"We're professional creators," Valkai told Insider. "How hard would you work for a company that doesn't pay you and where you can be fired and dropped for no reason?"
TikTok creators know they're not the company's staff. In its terms, the company appears to classify some of its creators as independent contractors, since it pays them directly.
Content on the app is monetized through several arrangements. One of those ways is through the Creator Next program: the ground floor hub through which the rest of transaction avenues occur. To be eligible, creators must have over 1,000 viewing hours of their content over the last 30 days.
Once in the door of Creator Next, you can be paid directly from fan transactions (tips, video gifts, live gifting), brand endorsement deals (via the Creator Marketplace) or directly through the Creator Fund. Of all the monetization models available to creators on the platform, only the Creator's Fund refers to its participants as independent contractors of TikTok on their legal Terms page. As such, the Creator Fund is perhaps the only avenue by which creators can form a union and lobby Tiktok for employment status.
To join the Creator Fund, TikTokers need to be an adult based in the U.S. with an active account; have at least 100,000 views within 30 days of applying and at least 10,000 followers. But that doesn't guarantee you membership, and applications can receive unclear rejections.
Launched in July 2020, the fund is a $200 million reserve available to creators. TikTok said in March 2021 the fund was expanding, noting on their website they "expect this fund will grow to over $1 billion in the US in the next 3 years, and more than double that globally."
How the Creator Fund operates – who it lets in, why and how much they will be paid (TikTok says it's between two and four cents per every 1,000 views) – is also an algorithm-shrouded mystery. TikTok wouldn't tell dot.LA how many people are in the Creator Fund currently.
Officially, TikTok says "a number of factors influence how funds are calculated," including "video views, video engagement" as well as adherence to guidelines and terms of service. But a finer look at the verbiage on the Creator Fund Terms claims: "TikTok will pay Creator a sum…based on Creator's total legitimate, unique video views for eligible User Content that complies with these Creator Fund Terms."
That's still no answer for how much is going to creators, but at least we know the criteria: views, not "engagement."
But even if TikTok creators are being paid out directly, their status as potential independent contractors could bar them from unionizing.
"The whole concept of independent contractor status is really a hot button in labor law right now. It is a disfavored classification, under state and federal law, because there's a lot of suspicion that it's being used to hide employee status," Thomas Lenz, a lecturer at USC's Gould School of Law and former attorney for the National Labor Relations Board (NLRB), told dot.LA.
It would also be difficult to prove that every creator is negatively affected by TikTok's payment policies in the same way, which Lenz explained, is one key way unions gain ground in changing protocols.
While public support for unions is at an all-time high since 1965 and workers in entertainment and retail are making progress towards collective bargaining, it's going to be much harder for a social media union to take shape. In large part because unless creators are a part of the Creator Fund, they're not technically independent contractors.
"It's such a loose relationship, and it's so much at the discretion of the creator [to choose to leave]," Lenz said. "They're definitely in a gray space."
Lenz added that if the TikTok creators get to the point where they do file a petition with the NLRB, "TikTok could very well refuse to agree to an election demand hearing, and start presenting evidence on the people that it does not consider to be employees," which could cut down a union election before it begins.
Typically, the National Labor Relations Act only protects employees, but there could be one loophole for TikTok creators to sneak through, said attorney Alykhan Sunderji, a former head of legal for Amazon.
"These organizations [could] cause enough of a ruckus and get enough people on one side that the company says, look, we know you're not formally a union, but we'll talk to you and we'll listen to you and we'll try and be cooperative and create guidelines that will follow," Sunderji said.
He likened the issue to the Screen Actors Guild and noted that when that union formed in the early 1930s it was successful because numerous big stars eventually came on board, forcing studios to the bargaining table.
"I think that it will be very challenging, if not impossible to do that with TikTok creators, it is just too dispersed of a group," Sunderji said of a possible union.
Knowing this, TikTok creators are looking to SAG as a possible blueprint. "What we're attempting to do is aim for union [but] see if we can find a loophole into that and try to make it more like a SAG-AFTRA, where you can move between companies and still keep your protections," said one creator who goes by the handle JeGaysus and wished to remain anonymous for fear of being targeted..
In June, SAG agreed to represent influencers, but didn't return dot.LA's request for comment.
But, according to Sunderji, the decentralized nature of social media could backfire for pro-union creators, since "it is just too dispersed of a group."
JeGaysus told dot.LA that since September 19, the private server of pro-union TikTokers has doubled its membership, from 75 people to 150. But for now, that's the extent of the group's progress: No demands have been brought to TikTok yet.
Samson Amore
Samson Amore is a reporter for dot.LA. He holds a degree in journalism from Emerson College. Send tips or pitches to samsonamore@dot.la and find him on Twitter @Samsonamore.
https://twitter.com/samsonamore
samsonamore@dot.la