ucla anderson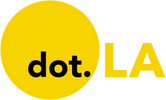 Get in the KNOW
on LA Startups & Tech
X
ucla anderson
Image from KPopFoods.com
Food brand KPOP Foods, which was founded by two UCLA business school friends looking to spread their love of Korean food and culture, has been acquired by Korean foods retailer Wooltari USA.
The startup, which emerged from the UCLA Anderson School of Management, will operate as a wholly-owned subsidiary of Wooltari USA and will leverage the retailer's capabilities to expand its sourcing, product development and distribution, the companies said on Tuesday. Financial details of the deal were not disclosed.
The purveyor of sauces, snacks and spices launched in 2017 through Kickstarter, where it raised nearly $40,000 to produce the brand's eponymous KPOP Sauce. KPOP Foods grew its reach substantially after adding celebrity chef and Food Network star Chris Oh to its executive roster as head of product, with its food offerings—which include a kimchi mayo sauce, Korean potato chips and yuja tea—having reached up to 3,000 retailers nationwide.
Los Angeles-based Wooltari USA is well-established in the Korean food scene; it has partnerships with hundreds of Korean food manufacturers and operates six brick-and-mortar grocery stores locations in California, Texas and Virginia. Wooltari USA also offers one-day delivery in major cities and one-to-three-day shipping across the U.S.
"We share a common vision, and our teams possess expertise and knowledge in complementary areas," KPOP Foods co-founder and CEO Theo Lee said in a statement. "Together, we're excited to influence the future of Korean food in the US."
University of California, Los Angeles economists say the glass is half full for the U.S. economy — at least for now.
The quarterly UCLA Anderson Forecast released Wednesday wanly touted a "better-than-expected outcome" for the U.S. economy in the near term, a major upgrade from the last report's forecast of a "depression-like" crisis for the economy. But the new, relatively optimistic assessment is highly reliant on how the pandemic progresses, the authors cautioned.
California's economy is broadly expected to mimic the nation's so long as pandemic-related shutdowns dissipate in 2021. Still, the optimistic outlook doesn't expect a full recovery for California until after the end of 2022, when economists forecast state unemployment will remain close to 6%, compared to just under 5% for the U.S. overall.
Part of the reason for this improved forecast is that the economy opened up earlier than anticipated and there were no new shutdowns, despite multiple states experiencing a surge in cases over the summer. Moreover, consumers and businesses adapted quickly to new technologies and remote working, while the Federal Reserve committed to near 0% interest rates until labor market conditions recover. In fact, borrowing rates are at historic lows, below even the levels reached during the Great Recession.
The economic bounce-back was always expected to be big, as temporarily laid-off workers returned to work. Because the economy reopened earlier than USC analysts predicted, recovery numbers, which had been expected in 2021, came instead in the third quarter, leading to "stronger 2020 growth and weaker 2021 growth," the report said.
GDP is expected to grow 0.3% in the fourth quarter with real GDP declining overall to 4.2% for all of 2020, the authors wrote in an essay entitled "The recovery is losing momentum." For context, that's 50% steeper than the decline of 2.8% from the Great Recession in 2008. But those numbers are far better than the annual 8.6% decline forecast in mid-June. The forecast for 2021 is 3.5% growth and 4% growth for 2022.
"That there's more economic activity than we expected that's good news, but it's not something that you'd say we're out of the woods, because we're not," Jerry Nickelsburg, the director of the forecast, told dot.LA. "The economic outlook depends critically on the trajectory of the pandemic and the public health response to it."
Nickelsberg forecasts that it will take the U.S. until the first quarter of 2022 to achieve the same level of economic activity that it saw in the fourth quarter of 2019.
He expects 2020 fourth quarter growth to be relatively weak, with more bankruptcies and layoffs. And winter will put a damper on economic activity in many parts of the country where it has been moved outdoors, Nickelsberg said.
Unemployment isn't expected to reach pre-pandemic rates until late 2024 at the earliest.
And that's with some rather optimistic assumptions, including that there is widespread availability and usage of an effective vaccine in early 2021 or that the pandemic has a relatively mild impact on economic activity in 2021 and 2022. The report also assumes another, more limited federal fiscal stimulus round before the end of 2020.
"None of these assumptions are assured, and if they do not come to pass, our forecast, presented here, is too optimistic," the authors wrote.
Though employment recovery has been fast as workers returned from temporary layoffs, sectors that rely on more human contact have seen a rise in permanent layoffs. In those sectors, employment "won't fully recover until consumers and businesses return to old habits, which won't be for some time, if ever," the forecast said.
But it's on theme that the forecast is a little more uncertain, as Nickelsberg said, "there's a higher probability that we are too optimistic than that we are too pessimistic."
California's leisure and hospitality industry have been hurt by the drop off in international tourism. But home sales have bounced back after a precipitous first-quarter drop.
"There is heightened uncertainty now, uncertainty about the pandemic, uncertainty about fiscal policy, another stimulus package or not out of Washington, uncertainty about the election, there's lots of uncertainty in the economy right now," said Nickelseberg.
A Dive into L.A.'s Tech and Gig Economy
The forecast noted that the gig economy in California has been hit harder by the pandemic in terms of overall unemployment.
L.A. County has more than one million gig workers as of 2018 — roughly one gig job for every four traditional jobs — and the numbers are growing faster in this segment than the U.S. overall.
That helps explain why L.A. has seen steeper drops in overall employment during the "pandemic-induced recession," the report states, especially since a greater share of its gig workers are in transportation, arts, entertainment and recreation, which have been hit especially hard.
Many have been buoyed by the unemployment benefits provided by the coronavirus stimulus bill.
That's especially relevant because gig workers tend to make less than their conventional counterparts. Gig workers in the professional, scientific and technical sector in L.A. earn an average of $52,000 annually, compared to their counterparts who earn $142,000.
The forecast examined tech industry jobs, with five large clusters led by the Bay Area and followed by Southern California, then Boston, Seattle, and Manhattan. The report noted that tech jobs increased dramatically in most of those areas from 2005 to 2020, while in Los Angeles there was only a moderate increase of 36,000 tech jobs.
Although L.A. County ranked second out of 20 counties for having the most tech jobs in the U.S., it was 11th on that same list for average pay. Tech workers in L.A. earned an average salary of $142,000, slightly above the national average of $135,000 for the industry. In Santa Clara, tech workers received an average salary of $287,000, while in Manhattan that number is $205,000 and in Seattle $200,000.
Though the tech industry has done well amid the pandemic, the forecast noted that it could be harder to see a near-future increase in tech workers in the Bay Area and New York, with high costs of living, as companies experiment with remote working.
__
Do you have a story that needs to be told? My DMs are open on Twitter
@latams
. You can also email me at tami(at)dot.la, or ask for my Signal.
From Your Site Articles
Related Articles Around the Web
Photo by Davids Kokainis on Unsplash
Riders Share is AirBnB for motorcyclists.
The motorcycle rental platform that launched two years ago as a way to help fanatics enjoy a ride without the high cost has now raised $2 million in Series A funds led by LiveOak Venture Partners.
Created by a UCLA alumna, Riders Share will use the cash infusion to expand their customer service and marketing, along with developing new products. The company operates a sharing platform where users can rent out their own motorcycles or rent someone else's. Based in Austin, the company already has more than 10,000 listings. Los Angeles, where it was born, is among its largest market.
The idea for the Riders Share came to founder Guillermo Cornejo — who has worked as an analyst for Nissan Motors, General Motors and Hyundai — after experiencing sticker shock when he tried to rent a motorcycle himself.
"You know, bikes, they are not really sophisticated," said Cornejo. "They are more like a toy that you use on the weekend for fun. And when I tried to rent one, it cost over $200. That's when I started looking into rentals as a way to make motorcycles more affordable,"
The company is among a growing list of car-sharing companies such as Turo competing in a crowded marketplace. Cornejo says that since the pandemic broke out, he's seen a jump in motorcycle rentals. He suspects many of them are using the vehicles to deliver food, as demand for delivery services has risen amid stay-at-home orders.
The average rental fees range from $36 to $97 per day. The company rents everything from Harley-Davidson to Triumph, Ducati to Honda motorcycles.
When it first launched Cornejo only had $20,000 to invest into Riders Share, which made it difficult to grow.
"It was really hard. We had $40,000 in credit card debt," he said. "I had pitched my business and no one wanted to invest."
Originally from Peru, Cornejo attended UCLA's Anderson School of Business. There he began to build a network including investors. He lucked out when he entered a pitch competition at the university and scored his first investment, which eventually led him to Los Angeles TechStars.
The biggest obstacle for Riders Share was insurance costs, which can be high for motorcycle riders.
Riders Share renters and owners are covered by the company's insurance. The company uses machine learning to understand the background of their riders, which Cornejo says can drive down insurance costs by as much as 50%.
If the driver has their own insurance, they are free to use that instead.
"Guillermo and the Riders Share team have managed to address the insurance risk problem while also bringing motorcycle owners and renters together all across the United States, and they did so with very little help," said David Stewart, Venture Partner at LiveOak Venture Partners. "We are confident we can help Riders Share scale and modernize the way people interact with motorcycles."
Cornejo moved his business to Texas, home to several similar companies where, he says, costs would be cheaper.
Related Articles Around the Web