rider share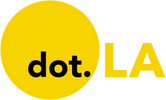 Get in the KNOW
on LA Startups & Tech
X
rider share
Photo by Davids Kokainis on Unsplash
Riders Share is AirBnB for motorcyclists.
The motorcycle rental platform that launched two years ago as a way to help fanatics enjoy a ride without the high cost has now raised $2 million in Series A funds led by LiveOak Venture Partners.
Created by a UCLA alumna, Riders Share will use the cash infusion to expand their customer service and marketing, along with developing new products. The company operates a sharing platform where users can rent out their own motorcycles or rent someone else's. Based in Austin, the company already has more than 10,000 listings. Los Angeles, where it was born, is among its largest market.
The idea for the Riders Share came to founder Guillermo Cornejo — who has worked as an analyst for Nissan Motors, General Motors and Hyundai — after experiencing sticker shock when he tried to rent a motorcycle himself.
"You know, bikes, they are not really sophisticated," said Cornejo. "They are more like a toy that you use on the weekend for fun. And when I tried to rent one, it cost over $200. That's when I started looking into rentals as a way to make motorcycles more affordable,"
The company is among a growing list of car-sharing companies such as Turo competing in a crowded marketplace. Cornejo says that since the pandemic broke out, he's seen a jump in motorcycle rentals. He suspects many of them are using the vehicles to deliver food, as demand for delivery services has risen amid stay-at-home orders.
The average rental fees range from $36 to $97 per day. The company rents everything from Harley-Davidson to Triumph, Ducati to Honda motorcycles.
When it first launched Cornejo only had $20,000 to invest into Riders Share, which made it difficult to grow.
"It was really hard. We had $40,000 in credit card debt," he said. "I had pitched my business and no one wanted to invest."
Originally from Peru, Cornejo attended UCLA's Anderson School of Business. There he began to build a network including investors. He lucked out when he entered a pitch competition at the university and scored his first investment, which eventually led him to Los Angeles TechStars.
The biggest obstacle for Riders Share was insurance costs, which can be high for motorcycle riders.
Riders Share renters and owners are covered by the company's insurance. The company uses machine learning to understand the background of their riders, which Cornejo says can drive down insurance costs by as much as 50%.
If the driver has their own insurance, they are free to use that instead.
"Guillermo and the Riders Share team have managed to address the insurance risk problem while also bringing motorcycle owners and renters together all across the United States, and they did so with very little help," said David Stewart, Venture Partner at LiveOak Venture Partners. "We are confident we can help Riders Share scale and modernize the way people interact with motorcycles."
Cornejo moved his business to Texas, home to several similar companies where, he says, costs would be cheaper.
Related Articles Around the Web