Leap Venture Studio, the first studio focusing entirely on upending the booming $95 billion pet industry with plant-based dog foods and smart cat litter boxes, has announced its fourth class of furry-friendly startups.

Leap is based in Los Angeles, but none of the startups are here, even though the city is home to a bevy of companies catering to furry friends.
"COVID has really opened the doors in terms of doing this virtually and we have opened the doors to more international companies this year than ever before," said Brett Yates, CEO of the animal welfare charity, Michelson Found Animals, who also oversees the studio. "In this particular cohort, we're representing six different time zones and four different countries."
The pandemic has created scores of new pet owners, increasing U.S. pet adoption by 35% in 2020, according to Rover, a pet sitter and dog walker booking site that filed to go public via a SPAC Thursday.
Rover estimates in its securities filing that the size of the U.S. pet market is $95 billion, but sees its "total scaled opportunity" growing to $113 billion by 2030. That's up from $45 billion a decade ago.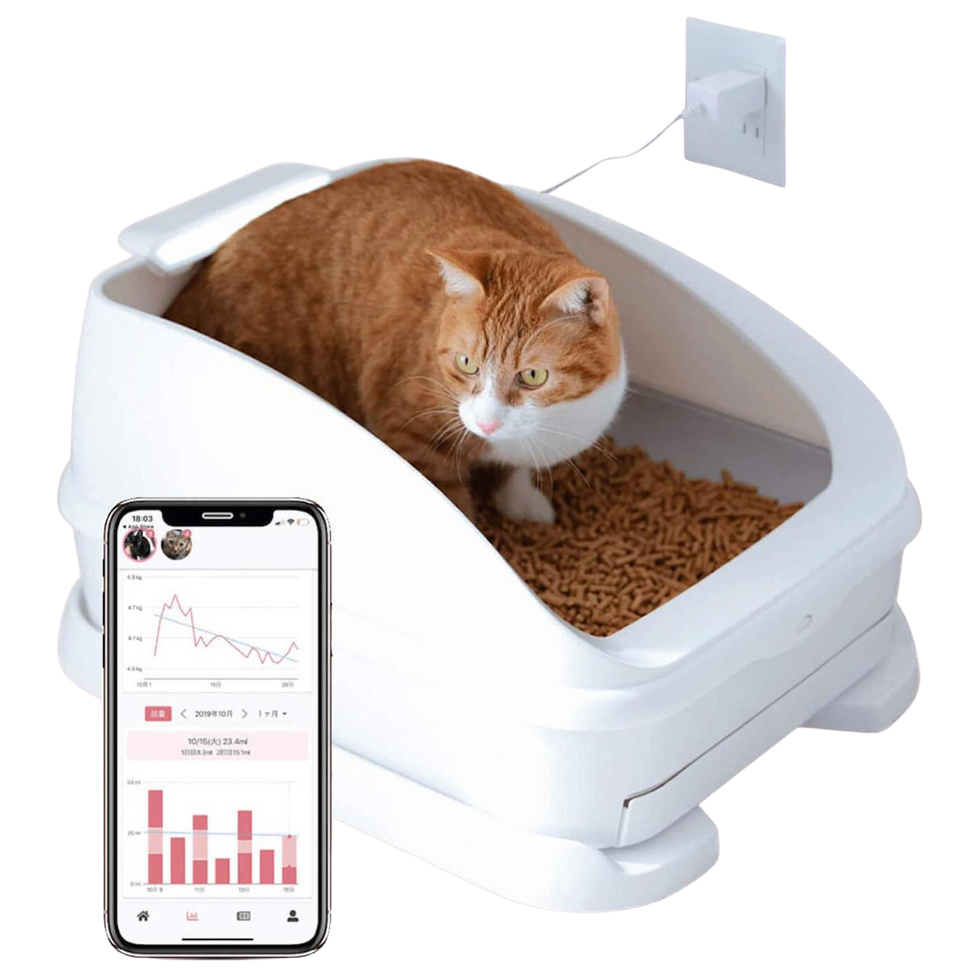 Toletta, one among Leap Venture Studios' class members, created a "smart" cat litter box.
Still COVID has had a dual effect, helping some businesses like the online retailer Chewy and others that sell pet food but hurting businesses like Rover, which are not needed when pet owners are rarely traveling.
Leap's portfolio company, L.A.-based Dogdrop, was also decimated, with pet owners not going to work and fearful of having their dogs socialize.
"People were afraid to take their dog to a place like that so they've had to rethink a lot of their business practices," Yates said.
But CEO and co-founder of Dogdrop Shaina Denny said the startup is actually doing well, disputing the characterization. "Our business has grown throughout COVID and we have only seen our proof of concept of short term stays (2-4 hours) of daycare use grow as people work from home and need to get their dogs out of the house to socialize," she said.
Still, the fastest-growing segment of the pet industry is plant-based foods, according to Yates. Just as humans have grown increasingly conscious about what they are eating, they no longer want to feed their dog Purina mystery meat.
"Meat based diets are no longer expected to be the norm for dogs or for cats," Yates said. "I think that is a really nascent part of the industry where there's a lot of conversation on both sides where people will say, 'My dog is a meat eater, period, end of story,' and then you've also got people that are typically more millennial that are saying, 'Yeah, I'm flexitarian or vegetarian or vegan, and my dog should eat that same way."'
Leap is a partnership between Mars Petcare, the animal division of the candy giant, along with Michelson Found Animals Foundation and R/GA Ventures.

Nestle's Purina also launched a startup accelerator last year.
The 12-week Leap Venture Studio culminates in an online pitch event held in May. Companies receive an investment of up to $200,000 if selected into the program.
Pet tech startups in Los Angeles County have raised more than $500 million in the last six years, according to Pitchbook data. However, most of that came from the $300 million that Softbank invested in the struggling dog walking marketplace Wag, before the Japanese bank abandoned its investment in 2019. Wag relocated what remains of its leadership and staff from West Hollywood to the Bay Area before the pandemic.
Here is the complete list of startups in the 2021 cohort:
Editor's note: This story has been updated to include the comments of Dogdrop CEO Shaina Denny.