Photo courtesy of Impact24 Public Relations
After dominating the internet with its short-form videos, TikTok is taking its content to the next stage—literally.
The video-sharing platform has commissioned its first musical, "For You, Paige," which will be performed live from a New York theater at 4 p.m. PT Thursday and streamed on the platform. While funding a musical may sound like an odd project for a social media company, TikTok has emerged as a hub for music creators and fans. The upcoming production comes less than two weeks after composers Emily Bear and Abigail Barlow won a Grammy Award for their musical theater album, "The Unofficial Bridgerton Musical," which originated on TikTok.
"For You, Paige"—a pun referring to TikTok's content feed—was created by Daniel Mertzlufft, who serves as executive producer, composer, co-book writer and music supervisor. The story follows teenage composer Landon (played by Roman Banks), who collaborates with his best friend Paige (Sri Ramesh) on a song inspired by Paige's favorite young adult book series, "Utopia." When a video of Landon performing the song goes viral on (where else?) TikTok, Landon is approached by a producer offering him a chance to adapt "Utopia" into a feature-length musical. Only one problem: Landon's vault into superstardom leaves Paige behind.
"When we were talking with TikTok about it, they really want to invest in the musical theater community and show their support for the amazing content [that creators are posting on the platform]," Mertzlufft told dot.LA. (Neither Mertzlufft nor TikTok disclosed the social media firm's financial contribution to the project. Representatives for TikTok did not return multiple requests for comment.)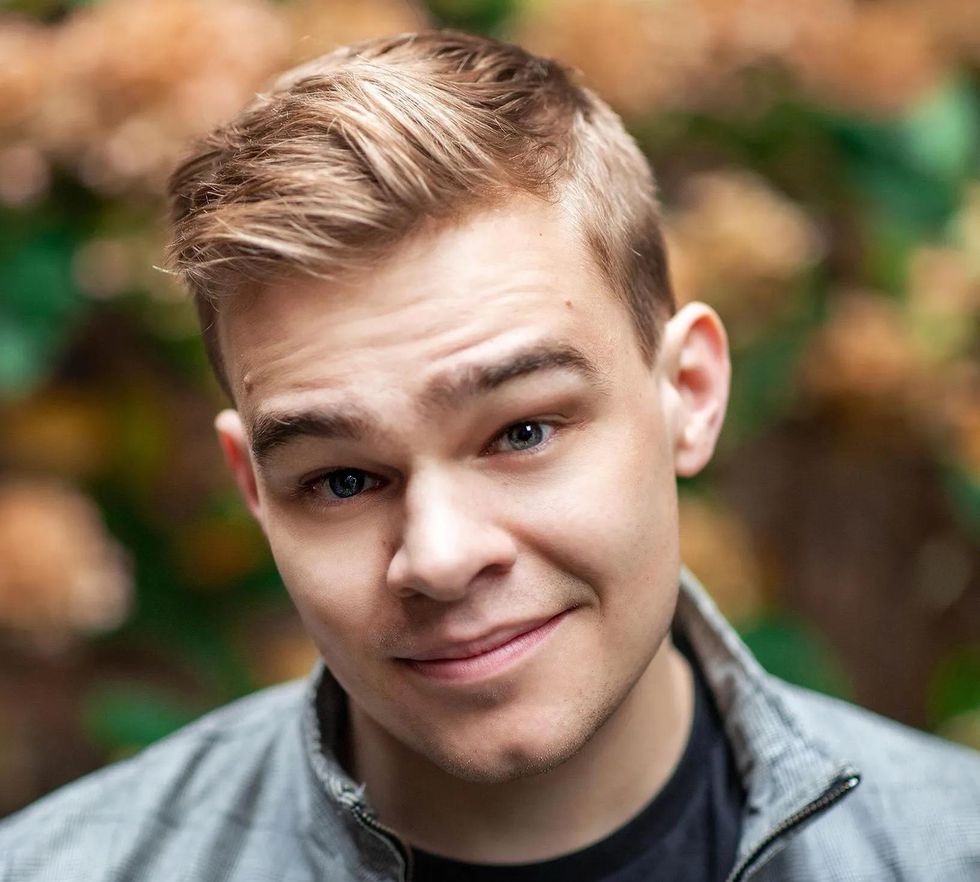 Executive producer Daniel Mertzlufft.
Courtesy of Will Parker
Mertzlufft knows first hand how Culver City-based TikTok can turn a viral video into a legitimate musical production. He was a creative leader for "Ratatouille: The TikTok Musical," a livestreamed concert produced last year that raised more than $2 million for The Actor's Fund, a nonprofit that supports performing arts professionals.
The origins of that project can be traced to an August 2020 video posted by TikTok user Emily Jacobson, who uploaded a love ballad about the character Remy from the Pixar movie "Ratatouille." The song took off months later when Mertzlufft posted his own version, which had racked up 2.6 million views as of Tuesday. The video prompted many TikTokers to contribute their own ideas for the would-be musical, sparking a #RatatouilleMusical hashtag that has collected more than 308 million views to date.
Why does TikTok lend itself so well to musicals? For Mertzlufft, it's because the app is essentially an open forum for creators to share ideas and get feedback, without needing a bunch of followers to be discovered. Its video editing tools also allow creators like Mertzlufft to easily jazz up their clips with a fake orchestra or backup vocals. He noted that other interest-based communities have also thrived on platform—such as #BookTok, where literature lovers discuss books they've read.

"It truly is an entertainment platform in that it's not about who you follow, it's about the content," Mertzlufft said.
"For You, Paige" was written specifically for TikTok's vertical screen presentation. Characters will position themselves on stage to be captured by one of three cameras in the theater, standing in places that might not make sense for a live audience, Mertzlufft said. (Due to COVID-19 precautions, the show won't be performed for a live audience.) Staging one of the first musicals created for vertical viewing has been an "exciting challenge," Mertzlufft said.
"That's what most of rehearsal is about today—figuring out exactly where those cameras are," he said.
"For You, Paige" is filled with TikTok references in the dialogue that avid users will understand, Mertzlufft said. But die-hard TikTok fans won't be able to get too close to the show, and not just because of COVID precautions: Mertzlufft declined to share the name of the New York theater staging the production.
"We're concerned about people showing up at the theater, and we just don't have the security and all of that," he said. "But it is a theater in New York, and we're very excited about it."