medvector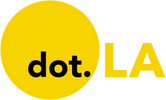 Get in the KNOW
on LA Startups & Tech
X
medvector
After getting to know one another, Topography Health's co-founders realized that they had all witnessed family members try—sometimes unsuccessfully—to access clinical trials for emerging drugs addressing treatment-resistant medical issues.
That proved the genesis of Topography Health, a Los Angeles- and New York-based clinical trials startup that came out of stealth Wednesday with $21.5 million in Series A funding led by Bain Capital Ventures. Silicon Valley venture firm Andreesen Horowitz, which led Topography's $6 million seed round in 2020, also participated. (Disclosure: dot.LA co-founder and chairman Spencer Rascoff is among Topography's investors.)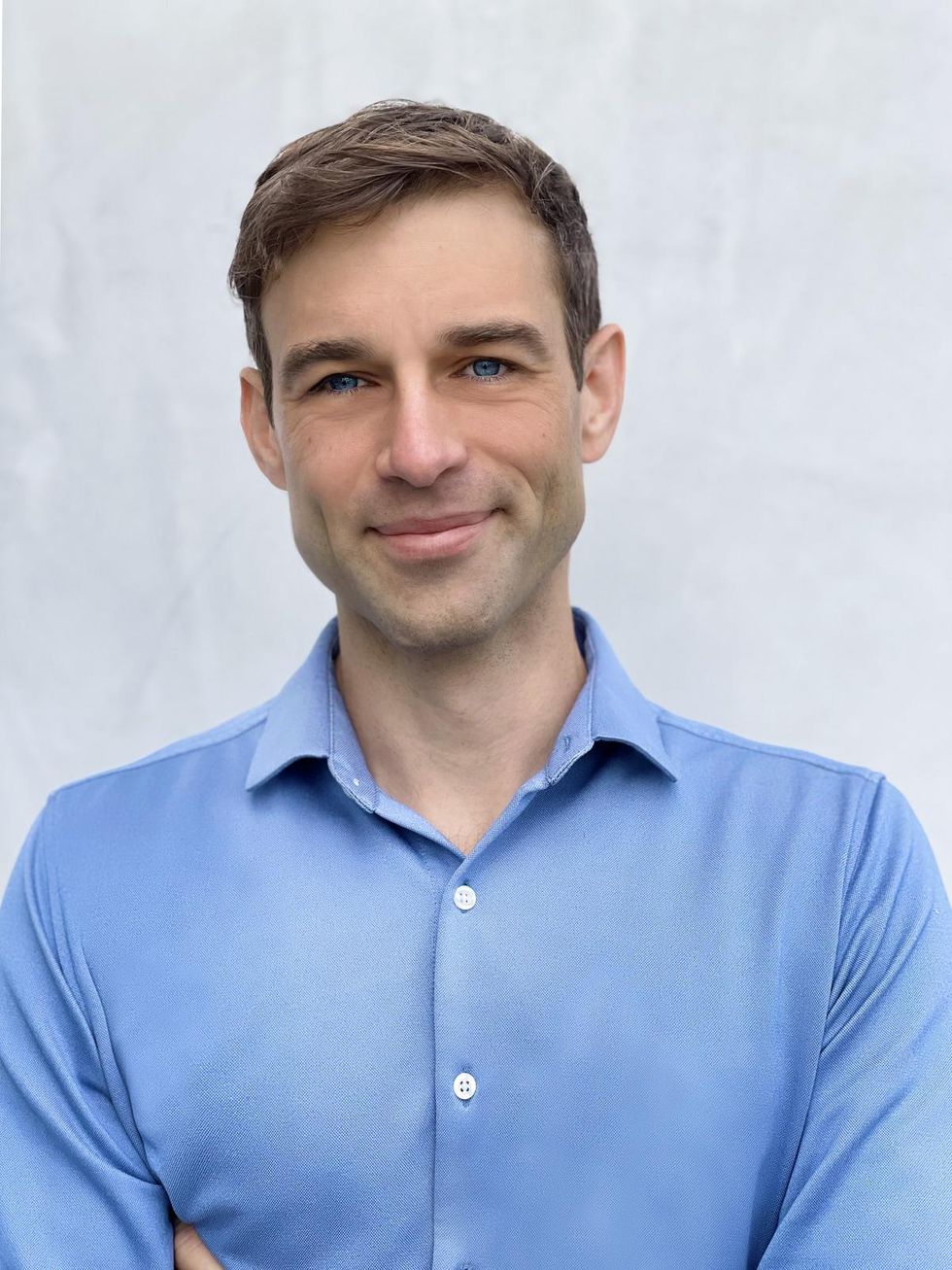 Topography Health co-founder Andrew Kirchner.
Courtesy of Topography Health
Topography works with physicians by offering them various clinical trials to enlist their patients in. If a gastroenterologist has a patient with a chronic, treatment-resistant gut problem, that doctor can recommend enlisting them in a drug trial potentially addressing the condition, while continuing to monitor the patient. Topography takes care of all the administrative work involved with the clinical trials, like coordinating with pharmaceutical companies and assisting with patient recruiting.
The startup's "north star," co-founder Andrew Kirchner told dot.LA, is to eliminate the "negative connotation of regulatory burden and complexity" often associated with clinical research.
Clinical trials are one of the first steps toward getting a new drug or treatment into the hands of patients, but they usually cater to the white and wealthy due to the nature of participating in them. They force participants to drive long distances, spend time in research facilities and follow protocols requiring flexibility in their everyday lives—all of which can exclude people who are poor, disabled or live in rural areas from accessing potentially life-saving treatments.

Topography joins a growing number of companies tackling diversity gaps and inefficiencies in the clinical trial space, which can down drug innovation and development. Some have embraced virtual trials; MedVector, a virtual clinical trial platform based in L.A., raised $630,000 in crowdfunding last March, while El Segundo-based Lightship raised $40 million in September to help patients participate in clinical trials from home.

From Your Site Articles
Related Articles Around the Web
Last year, pharmaceutical giant Gilead Sciences came under fire for testing its coronavirus vaccine on a sample of people that didn't accurately reflect those largely devastated by it — the elderly, the poor and Latino communities.

The scenario exposed a deeper trouble among drugmakers and is far from uncommon. A study last month from the medical journal JAMA Network found white people were overrepresented in vaccine clinical trials. This has dangerous implications for the outcome of drugs, according to researchers who issued the report from Harvard Medical School, the Fred Hutchinson Cancer Research Center in Seattle and the Emory University School of Medicine in Atlanta.
The problem is so rampant that the FDA last year revised its guidance on clinical trials, in part prompted by the travel restrictions COVID imposed.
In issuing the directive last fall, the former FDA commissioner Stephen Hahn directly cited the different health care outcomes different racial groups, older adults and pregnant women faced battling the deadly virus.
"This difference in impact illustrates why we must encourage developers of any medical product such as treatments or vaccines for COVID-19 – as well as medical products more broadly – to endeavor to include diverse populations to understand their risks or benefits across all groups."
The biggest hurdle for most clinical trials is convincing a wide-ranging sample of individuals to participate in them. The problem is especially acute in rural areas, where patients are unlikely to sign up because they are far from large universities or hospitals that often carry these out. But that is also true for people who don't drive a car or who cannot take time out of the work day. Black and Latino populations have lower participation rates. And clinical trials can also take years, which screens out patients with unpredictable livelihoods.
In other words, the very individuals that the health care industry often fails to reach also get locked out of clinical trials to medicines that could save their life.
El Segundo-based MedVector has created a device to make it easier for patients to participate in clinical trials, so companies can lock in more participants earlier and faster while getting the varied lifestyles needed to test drugs.
"We're not accelerating the study at all," Scott Stout, the CEO and co-founder of MedVector. "We're eliminating the delays that happen in the patient recruitment component."
The four-year-old startup one of several companies that are trying to novel approaches to patients to clinical trials virtually. MedVector has raised 630,000 via crowdsourcing, and Pitchbook valued the company at $10 million. Science 37, another Los Angeles-based company, raised $40 million last year to build up their system of at-home clinical trials. The company is also backed by some of the biggest names in pharma including Novartis, Amgen and Sanofi. Medable, Covance and a slew of other companies are stepping into the space as well.
MedVector coordinates with contract research organizations that are hired by sponsors to manage the clinical trial process to send the shoebox-sized touchscreen device to the participant's doctor. The patient and trial's principal investigator can essentially teleconference while the nurse at the doctor's office acts like the investigator's "hands," taking vitals or measuring height and weight. Most clinical trials document labs (like blood work), scans (MRI or CAT scans), verbal input from the patient about how they feel, and visual data like rashes or swelling.

Virtualized or decentralized clinical trials haven't always been embraced by the industry. While more physicians have moved towards telehealth and telemedicine, the control and standardization of in-person trials are considered the gold standard in clinical trials.
"Different drugs metabolize differently. It's not like one size fits all," said Dr. Eunjoo Pacifici, a professor at the USC School of Pharmacy. "So if you don't include a diverse population in your clinical trial, you cannot confirm that, yes, everybody responds similarly and everyone demonstrates a similar safety and efficacy profile when they take this medicine."
But that's exactly what happens. A 2019 study that reviewed 10 years of cancer drug clinical trials and 112,293 participants found that 3.1% of trial participants were Black and 6.1% Latino. Researchers from the University of British Columbia, the University of Texas, the Fred Hutchinson Cancer Center and Baylor University found that a major risk assessment test for breast cancer had only been validated for white women.
"Scientists ignore the impact of cancer drug efficacy on..three major race groups," they concluded, a fact that could "prove detrimental to survival rates" for all other women.
Another well known example of a clinical trial that failed to be representative is Zoldpidem (or Ambien), a sleep drug developed in the 90s. When the drug went to market, it became clear it stayed in women's bloodstream longer than men's, and women were prone to lingering daytime drowsiness, making driving more dangerous. In 2013, the FDA halved its standard dosage for women.

Pacifici says the efficacy of a drug doesn't depend solely on biologic factors. Extrinsic factors — like one's job, geographic environment, age and lifestyle — can prevent people from taking otherwise-effective high-maintenance drugs.
"You want to make sure that the makeup of a clinical trial, as much as you can, mirrors the makeup of the target population who will need this medication," she said.
Part of the newfound appeal of virtual clinical trials comes from the pharma industry. Clinical trials are notoriously long — the longest part of at least a 10-year journey from drug discovery to FDA approval and marketing. Finding hundreds of people to participate in clinical trials can stall the already long process of getting a drug to market, eating into a pharmaceutical patent's 20 year lifespan and the pharmaceutical company's profit margins.
"We are getting medicines to market more quickly with better data, which means that it is safer." Stout said. "It means that you've got less waste. It means that you've got less people dying while waiting for a new drug to come down the pipeline."
From Your Site Articles
Related Articles Around the Web