emile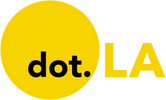 Get in the KNOW
on LA Startups & Tech
X
emile
Courtesy of Subject
With America facing an ongoing, pandemic-induced teacher shortage, schools in poorer communities are feeling the pinch the most. As a result, some have stopped offering classes deemed "non-essential," such as art, music and AP-level courses.
"Your zip code and your parents' socioeconomic status really dictate your high school experience right now—and that largely dictates your life trajectory," according to Michael Vilardo, co-founder and president of online education startup Subject. "So if we help level the playing field to provide more equity, that is something to be really excited about."
Formerly known as Emile Learning, Beverly Hills-based Subject looks to fill in the gaps for cash-strapped high schools by offering more than 50 accredited video courses across a range of academic disciplines in exchange of a monthly or annual subscription fee. On Tuesday, the startup announced both its name change and a new $29.4 million Series A funding round led by Silicon Valley venture firm Owl Ventures. Kleiner Perkins, SoftBank and Santa Monica-based Moving Capital also participated in the round, which takes Subject's total funding to date to nearly $35 million.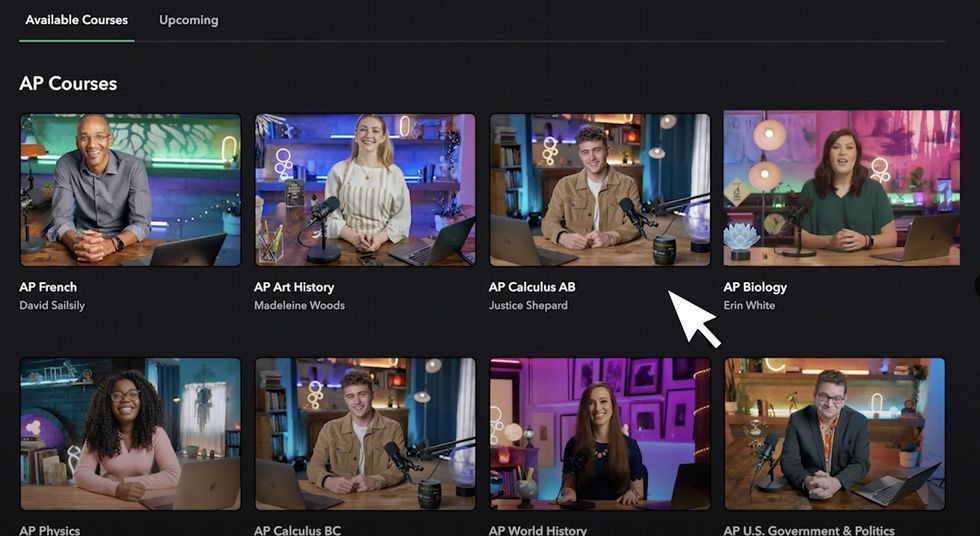 A wide array of AP video courses exist on the Subject platform.Courtesy of Subject
Subject is now approaching 70 partnerships with public schools, school districts, and charter and private schools across the country—allowing them to expand their course catalogs in everything from core curriculum classes like calculus and biology, to electives like computer science and acting.
"That means that those students now have access to over 50 classes, all for credit, in addition to what their school offers in the physical setting." Vilardo said. "It just really provides a lot more opportunity to engage with courses that you never would have the chance to take otherwise."
The classes are led by roughly 150 instructors, including the likes of Robinhood Chief Compliance Officer Benjamin Melnicki (who teaches an accredited class on NFTs) and former NFL linebacker Brandon Copeland (who leads a financial literacy course). Subject shoots the videos in a Beverly Hills production studio using a three-camera setup under cinematic-caliber lighting; the goal, Vilardo says, is to create content that looks like a Netflix-caliber docuseries.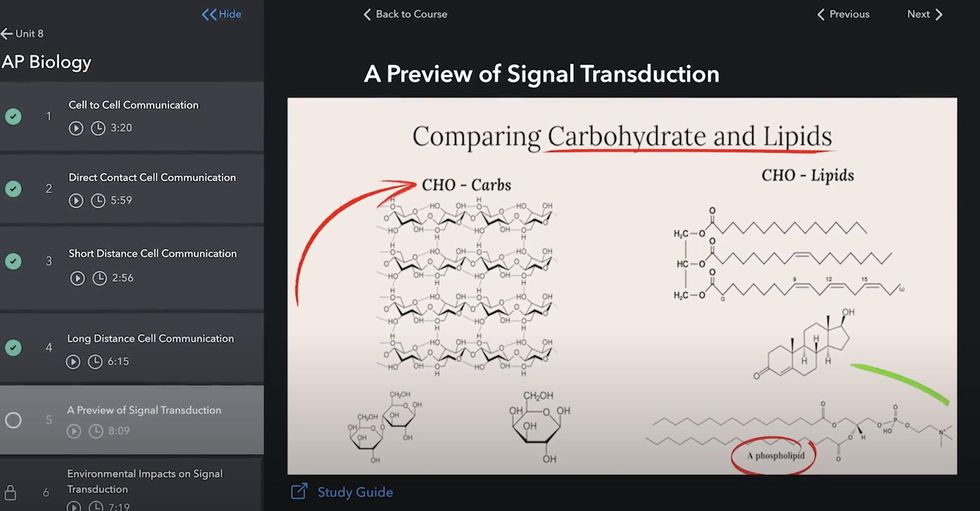 Video classes within each course with slides of information and study guide options.Courtesy of Subject
Vilardo launched several startups and had stints at Uber and Nike before co-founding Subject alongside company CEO Felix Ruano in 2020. (The pair met at a 2019 networking event at UCLA, where Vilardo was getting his MBA.) After the pandemic hit and online learning rapidly gained a foothold, the pair saw an opportunity to build out a thorough library of educational content to supplement schools. Not only have they managed to build a viable startup so far, but Vilardo and Ruano are also among the all-too-few Latino founders to have raised money for their ventures from major Silicon Valley investors.
Subject is far from the only startup capitalizing on the pandemic-era phenomenon known as "Zoom University," with peers like Skillshare also seeing significant growth over the past two years. Investments in edtech startups soared from $4.8 billion in 2019 to $12.6 billion in 2020, according to data from CB Insights.
Courtesy of Emile
TikTok changed the way we watch, shop and discover music. Can it change how we learn?
That's the bet Emile's three co-founders are making. Their TikTok-style app uses short form video to tutor high school students in advanced placement subjects from psychology to literature.
During the pandemic, teachers had a similar idea. They took to TikTok, posting mini multiplication lessons, virtual field trips and humor videos such as "things my students have said to me over Zoom" during a year that left most students isolated at home.
"We're really taking the best trends from social media, consumer tech and consumer media and bringing them to education," said co-founder and COO Michael Vilardo.
But instead of channeling the sway of celebrities and comedians, Emile is flying Ivy League professors to a studio in Woodland Hills to film five to 10-minute lessons.
With $5.3 million in capital, the company and its subscription-based tutoring service thinks it can change how high school students absorb AP course material. And his backers include venture capitalists who backed Coursera and Cameo's CEO Steven Galanis.
Class Is In Session — For Three Minutes
Left to right: Emile co-founders Michael Vilardo, Felix Ruano and Jon Quiros
This year alone, investors sunk $6.39 billion into edtech. It's a market that knows how to keep up with the trends. As Gen Z spends more time online, venture backed tech startups have started packaging tutoring and test prep content like they would a 30-second cooking tutorial.

"It's not like taking a video from the back of the room of your local high school," said Annie Case, an investor Kleiner Perkins who led the company's seed round. "But a high quality Netflix or Masterclass experience."
For an annual membership of $119.88 (or a month-to-month subscription for $27.99), members can scroll through hundreds of "mini lessons" taught by teachers and professors across the country.
The idea is to make AP courses — and studying for them — more available to students regardless of their school's resources. Like other ACT or SAT test prep companies, the startup also guarantees users will pass the AP test so long as they finish every video and quiz listed for that subject.
"There's been a whole backlash on who gets AP courses, who can access them," said Alan Arkatov, a professor of educational entrepreneurship, technology and innovation at USC's Rossier School of Education. "I love that this company is going after it in a thoughtful way."
By the fall, the startup plans to begin issuing accredited transcripts for home-schooled students and expects to have locked in place partnerships with school districts and state governments.
"We're in a prime position to take advantage of that," the company's CEO and co-founder Felix Ruano said.
Lesson plans are condensed into three to eight-minute videos designed to teach a single concept that fits into a teenager's attention span. Like the Masterclass of edtech, the company boasts.
"Let's say it's calculus," Vilardo said. "It'll be a five minute intro to limits video with a short study guide and short quiz attached to it."
He said 90% of users that signed up for one-month paid membership renewed their subscriptions.
But whether the company can demonstrate the educational results it promises is another question.
"There's going to be a lot of shiny, bright lights," Arkatov said of the innovation coming out of edtech startups. "Whether they can quantify that they can get the kind of outcomes they want to get, we'll soon find out."
Investors, meanwhile, seem sure that on-demand tutoring and study aids won't lose traction even as schools resume in-person learning.
"Quite the opposite," said Case, whose investment portfolio includes edtech startups Coursera and Duolingo. "What I see as the opportunity for Emile is to work really nicely with the existing education system rather than replace it."