"I am Black ambition, I am always whisperin'," begins the new Pharrell Williams and Jay-Z collaboration, "Entrepreneur."
The song, released on Thursday to coincide with a Time magazine cover package on "The New American Revolution," is a tribute to the Black entrepreneurs across the world who push on in the face of systematic disadvantages.
Williams and Jay-Z, both entrepreneurs and investors themselves, use the video to highlight Black founders and their hustle from Adé Neff, owner of Ride On in Leimert Park, to Denise Woodward, the founder of Partake Food, which Jay-Z's Marcy Venture Partners help lead a $1 million investment.
"They keep telling me I will not," the lyrics continue. "But my will won't listen."
Directed by L.A.-based Calmatic, who produced Lil Nas X's "Old Town Road" video as well as commercials for companies like Uber and Sprite, the video spotlights several Los Angeles startups, founders and entrepreneurs that have created opportunities and upended typical media narratives of Black men and women.
There's actress Issa Rae, who filmed her first web series on the streets of L.A. and is "literally building her empire on those same blocks."
There's Debbie Allen, the founder of Tribe Midwifery that provides home births for Black women, who are more likely than white women to die of pregnancy-related complications. There's the Compton Cowboys, whose South L.A. group mentors youth and rescues horses. There's Six Sev, a Los Angeles artist, designer and entrepreneur. And there's also a tribute to slain rapper and entrepreneur Nipsey Hussle, who spent his investment dollars in South Los Angeles.
Then there's Sole Folks, the South L.A. retail incubator for young designers, part of accelerator Grid110's South L.A. 2020 cohort. The outfit offers a program for young designers and artists in nearby communities and operates under the nonprofit Back Owned and Operated Community Land Trust. It runs a 12-week program for millennial entrepreneurs to source, brand and launch their own designs at pop-up shows.
The music video comes amid a push to create more capital for Black-owned businesses in the wake of the George Floyd protests that forced a conversation on longstanding inequities.
Black Americans make up nearly 13% of the U.S. population, but account for only 3% of its wealth. There are only three Black CEOs in the Fortune 500, and just 1% of venture-funded startup founders are Black.
The song and its chorus, "Black Man, Black Man," is a call for more ownership and in turn more wealth creation.
The over five-minute video gives a panorama view of Black entrepreneurs around the world and those who excel in their field with captioned clips of their stories: Princeton's first Black valedictorian, creators of the first Black anime studio in Japan, a woman who started her own line of household cleaning products and a Broadway star who bought the plantation where his ancestors were once enslaved.

Adé Neff, whose bike shop Ride On opened in 2017, walked by the "Entrepreneur" filming crew two weeks ago, right after they finished shooting the clip of Sole Folks next door.
"How come I'm not in the video?," he said to the crew.
That's all it took.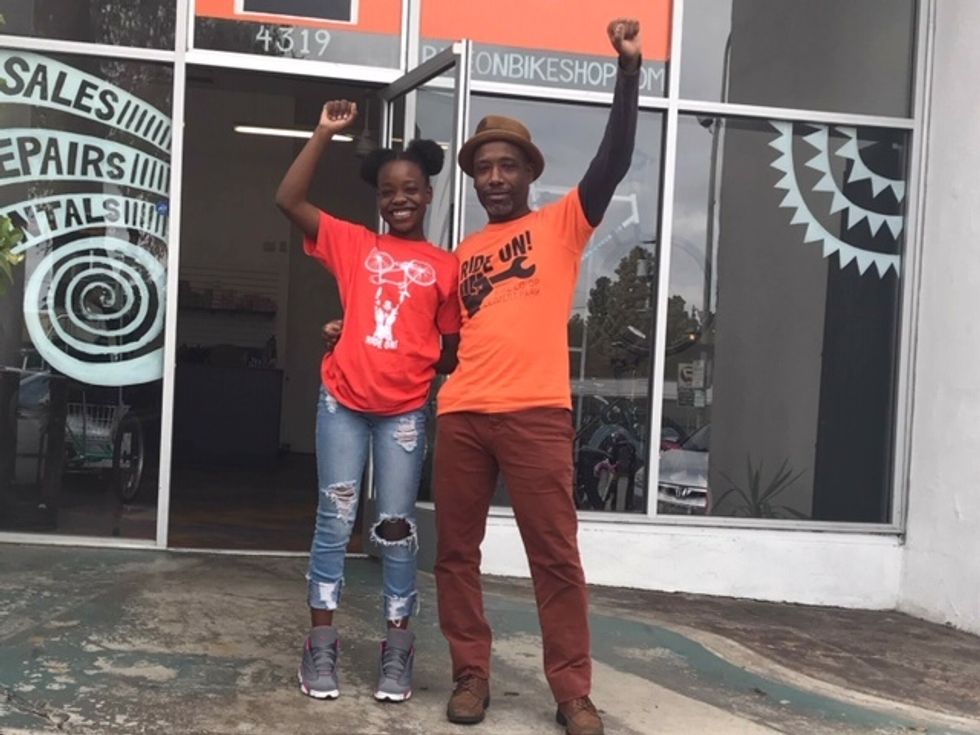 Adé E. Neff, founder of Ride On! Bike Shop/Co-Op in Leimert Park.
"Well you're right, let's do it," they told him. "It was right on time," Neff reflected, "because they hadn't put away their equipment."

Neff didn't know whose project it was, or even when the video would be released. He asked anyway. "A closed mouth doesn't get fed," he quipped. The whole thing took about 10 minutes.
On Thursday, a friend sent Neff the clip. In the video, he raises his right fist above his head just like the store's logo behind him. "I was just being me," he told dot.LA. The gesture is a nod to the Black Power movement.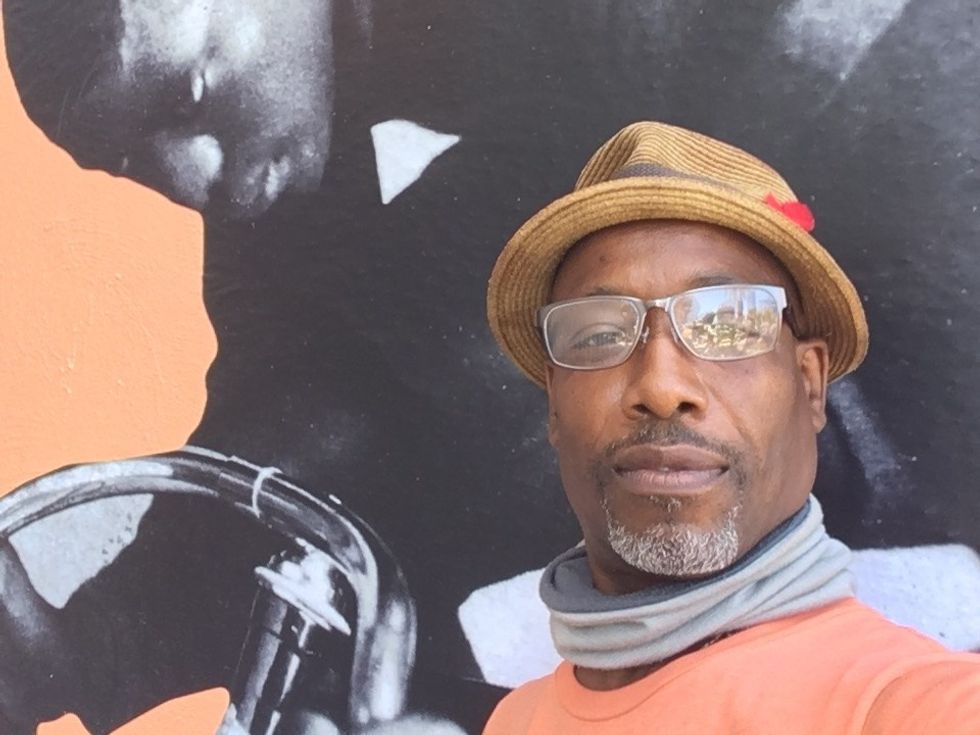 Adé E. Neff, founder of Ride On! Bike Shop/Co-Op in Leimert Park.
His friends are still texting him about it. In Leimert Park, people who know Neff's shop stop him on the street saying "I saw you in the video."

"It looks like it's getting a lot of talk behind it. It's doing its thing," Neff said. "It's letting people know that we're out here, we're doing stuff. We don't have to wait for anyone to come to us. We're out here doing it."