chernin group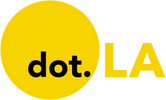 Get in the KNOW
on LA Startups & Tech
X
chernin group
A group of investors led by The Chernin Group (TCG) has taken a $263 million stake in Funko, the toy company best known for its licensed figurines of popular movie and TV characters.
Los Angeles-based TCG and its partners will own 25% of Funko once the transaction closes, the companies announced Thursday. Other investors in the group include e-commerce giant eBay, former Disney CEO Bob Iger and sports super-agent Rich Paul of Klutch Sports Group.
Funko's figurines—with their oversized heads, black eyes and missing mouths—have become hit pop culture collectibles traded on popular online exchanges like L.A.-based Whatnot. The company said its revenue climbed 58% in its 2021 fiscal year, to more than $1 billion, while its first-quarter revenue in fiscal 2022 was up 63% year-on-year.
"We believe Funko is significantly undervalued in the public markets and at this highly attractive entry price provides a runway of opportunity and growth potential," TCG co-founder and partner Peter Chernin—a longtime executive at Rupert Murdoch's News Corp. before launching his eponymous investment firm in 2010—said in a statement.
As part of the deal, eBay will become the preferred secondary marketplace for Funko and the companies will also partner on exclusive product releases. Paul, meanwhile, will help Funko expand into sports and music.
TCG will appoint two directors to the toy company's board, one of whom will be TCG co-founder and partner Jesse Jacobs. (The investment firm said it will name the other director at a later date.) Chernin and Iger—who has become an active startup investor since leaving Disney in 2020—will advise Funko's board. TCG focuses its investments on consumer brands in media, tech and entertainment; its portfolio companies include L.A.-based card game Exploding Kittens, which is being turned into a Netflix TV show and video game.
"TCG is an ideal partner for Funko based on its expertise, deep understanding of the markets we serve, and track record of working successfully with companies in the pop culture and entertainment space to create value and drive growth," Funko CEO Andrew Perlmutter said in a statement.
The TCG-led group acquired its stake in Funko by purchasing roughly 12.5 million shares of Funko stock, at $21 per share, from Washington, D.C.-based private equity firm ACON Investments.
From Your Site Articles
Related Articles Around the Web
With reports of a new $1 billion fund in the works, The Chernin Group (TCG) is doubling down on media's continued transition from simple entertainment into a vehicle for commerce.

News of the fund was first reported on Tuesday by Axios. TCG confirmed to dot.LA that it was hiring three new partners, Maureen Sullivan, Luke Beatty, and Jarrod Dicker, all of whom should help the company expand into new verticals and guide future investment decisions. But, it declined to comment on the new fund.
The investment group, which was launched in 2010 by former Fox executive Peter Chernin and former media executive Jesse Jacobs and now totals more than 40 employees while managing more than $1 billion in assets, said the new hires will help them invest in more companies that have that coveted ability to turn brand loyalty into consumer action.
TCG has a track record of investing in media companies, with a portfolio that already includes Barstool Sports, Headspace, crunchyroll, The Athletic, Hello Sunshine and more. TCG focuses specifically on supporting companies that can turn media content into product sales. With such unprecedented access to content creators and brands, consumers rely on these parasocial relationships to guide their spending habits like never before.
"If you think about the media business historically, you're used to ESPN and MTV as consumer brands, but historically they haven't been consumer businesses; they were ultimately selling content through a disruptor—a directTV or a cable operator," said Jacobs. "The internet changed all that."
Jacobs said the Pink Whitney, a pink lemonade and vodka mixture sold by New Amsterdam Vodka in partnership with Barstool Sports, is a perfect example of their content-to-commerce model. The concoction was born out of a hockey podcast known as "Spittin' Chiclets" in which former NHL defenseman Ryan Whitney joked that he enjoyed pink lemonade as a mixer. For whatever reason, the idea caught fire. Fans of the podcast began sending pictures of their homemade "Pink Whitneys" all over social media, and a meme was born. In less than a year the official Pink Whitney drink was on the shelves all across America. They've sold more than 15 million units in less than two years with plans to expand into Europe and beyond.
"You feel like those people are such experts in that particular vertical that you're going to trust whatever it is that they say or whatever they recommend," said Jacobs. "You also feel like you're part of that community when you transact."
In particular, the firm seems to be targeting women's products, the outdoor industry and blockchain technologies — specifically as they relate to the creator economy. Sullivan brings experience from her time as president and chief operating officer of both a skincare company, Heyday, and subscription-based clothing rental brand Rent the Runway.
Beatty brings extensive experience with digital media and brands and recently led TCG's investment deal with The Pro's Closet, a Colorado-based company specializing in bike resale. "We have a view that there's a lot going on in the mountain town community," Jacobs said.
Dicker, the former CEO of the cryptocurrency Po.et, brings expertise in blockchain technologies. TCG is betting that the booming creator economy is ripe for blockchain adoption.
"If I buy [a Taylor Swift] ticket for $150 and resell it to you for $1000, Taylor Swift doesn't get anything [from the resale]," Jacobs explained. "Now if that ticket is on the blockchain, she can get a piece of every future transaction." In the world of Patreon and Kickstarter, TCG is also interested in how blockchain technologies can help give investors equity in the content they back.
"If a is created on the blockchain, you can ultimately own a piece of the economic interest in that. And then wherever it's distributed, however it's monetized, you can ultimately participate in that. That's an area that Jarrod [Dicker] spends all of his time on," Jacobs added.
From Your Site Articles
Related Articles Around the Web