accenture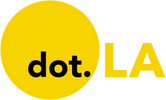 Get in the KNOW
on LA Startups & Tech
X
accenture
Photo by Ben Bergman/ dot.LA
Los Angeles residents scrambling to book vaccination appointments by refreshing their web browsers and flooding hotline numbers are out of luck. By Monday, most appointments on city and county-run websites were taken for the week.
It took just 10 minutes for thousands of reservations to get snapped up on L.A. city's appointment site run by Carbon Health last week.
"The experience has been a little bit like trying to get Rolling Stones tickets," said Sujal Mandavia, the chief medical officer of the San Francisco-based company.
As the city and county update their respective sites with new appointment slots, many eligible for the vaccine are hitting roadblocks — some users seeing appointment times that, in reality, have already been booked. The county is receiving about 160,000 doses each week. According to the state's epidemiologist, vaccinating the region's estimated 1.3 million people over 65 will take until June.
The rush to schedule vaccinations for health care workers, residents of nursing homes and, now, people 65 and older will serve as a logistical trial for a larger roll out expected over the coming months. It's become a test of tech providers' ability to build platforms that match the steady wave of traffic.
"It's just been very difficult because of the overwhelming demand," Mandavia said.
On Monday, Carbon Health's website announced that it was not taking new appointments at all. And L.A. County Public Health Director Barbara Ferrer said there were no available appointments at county-supported sites through the end of this week. She hopes new slots will be added for Saturday and Sunday.
Patchwork Approach
Without a national strategy for testing or vaccination rollout, cities and municipalities are relying on healthcare and tech companies to digitize tasks from booking appointments to storing medical information.
On Monday, Gov. Gavin Newsom announced a new statewide appointment management site called My Turn.
The platform — built by Salesforce, Accenture and Skedulo — is piloting in Los Angeles and San Diego. It's designed to inform California residents whether they are eligible and, if so, to send them notifications about available slots.
A venture-backed startup founded in 2013, Skedulo has been scheduling appointments for the American Red Cross and supporting coronavirus testing efforts with New Jersey-based BioReference Labs. The majority of its revenue comes from healthcare clients, marketing executive vice president Miles Kelly said, making the company "relatively prepared for the critical mass rollout on the vaccination side."
Navigating the Tech
Kelly said the company has strived to "make something that is super-sophisticated come across as relatively straightforward or simple."
"One of the biggest issues we're experiencing now is that the people that we are striving to get vaccinated are not necessarily those who would be digitally native," said Shira Shafir, a UCLA associate professor of epidemiology.

But even younger people familiar with the internet are struggling to make appointments online.
On Sunday, Shafir saw an email for open appointments and rushed to My Turn to book a slot for her 80-year-old doctoral advisor "knowing with certainty he would not be able to do so."
The website crashed, then listed times that she wasn't able to reserve.
"You look to platforms booking tickets for very in-demand concerts and there are certainly wait lists and people pushing refresh, refresh, refresh," Shafir said. "This is not a new phenomenon, though it might be new to public health."
The city's appointment site will stay up even as My Turn is rolled out across the county. Carbon Health entered the deal to help L.A. schedule its vaccine appointments after working on the city's testing efforts. In a little over a week, the $175 million venture-backed company built the platform to list every open appointment offered at five city-run vaccination sites.
"We have really bulked up our network server resources so that we're able to handle any variation in volume," Mandavia said.
But things could get even more complicated. Johnson & Johnson's vaccine is reportedly inching closer to approval, a development that could pose other challenges, said CORE CEO and co-founder Ann Lee. The nonprofit group operates vaccination pop-ups in L.A. including the Dodger Stadium location.
"It's just a one-dose vaccination which makes life easier, but how do you deal with two different types of vaccines on the same site?" she said.
Lee is reminding residents that most appointment-booking issues have to do with supply and demand. There just aren't enough vaccines available for everyone eligible to get one.
"The thing I have been telling the people I care about is the minute they get the notification that appointments are available, they do need to drop everything," Shafir said. "There are very few things on anybody's calendar that would be more important than getting to a vaccination site."
Bob Gerard was sitting in an office room, having just watched a public service announcement while wearing a sensor that Dr. Paul Zak had wrapped around his arm.
"When it was done," said Gerard, who had been introduced to Zak by a mutual friend who thought Zak could help Gerard improve his internal training sessions at Accenture, a professional services firm, "Paul showed me the graph that the sensor had generated, and he replayed the video. As it was replaying, he was telling me exactly what I was feeling as he was reading it off the chart. My first thought was: I need this."
What this is, is called Immersion: a software program that, in the words of the L.A.-based startup's Chief Executive Scott Brown, "measures love." The sensor monitors how a person's brain responds to a given stimulus, moment by moment. And the readout that the software generates, for up to dozens of people at a time, provides real-time feedback that could be useful for everything from testing Hollywood audiences to understanding what resonates during a presentation.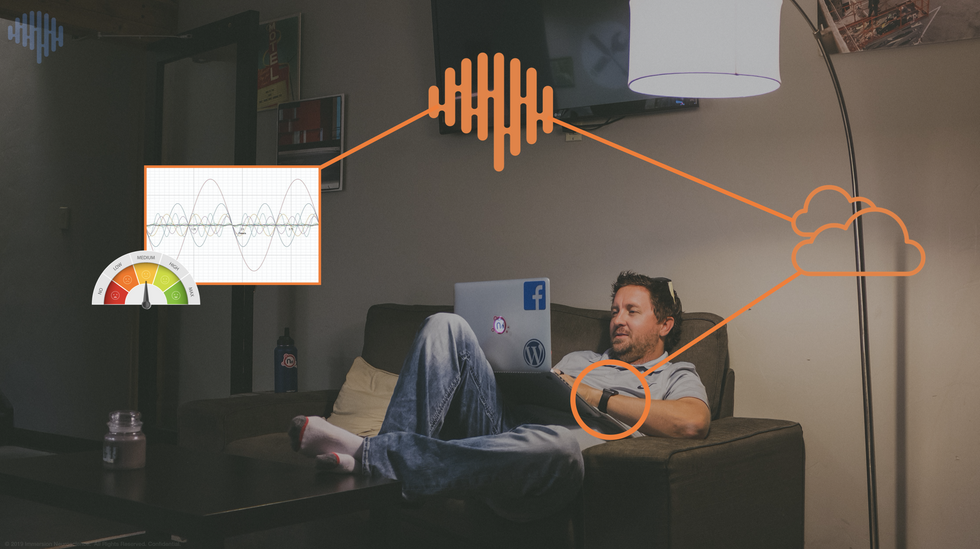 A sensor measures the brain's response to content and uploads the data
Based on 20 years of scientific research, the company said, the technology can be used to understand which moments in a piece of content — a trailer, an advertisement, a lecture — are emotionally resonant, and which moments aren't. Creators can then adjust accordingly, and gain insight from algorithmic predictions about what actions people will take in response.

Immersion, Zak explained, specifically measures two factors in the brain: attention, and emotional engagement. When these two levels are high, Zak said, a person is immersed in the material at hand.

The company, which was founded less than three years ago and has mainly been in stealth mode, grew from Zak's work as a social sciences researcher and professor at Claremont Graduate University. He is also the director of the Center for Neuroeconomics Studies, which "develops neuroscience technologies to understand how people make decisions." Zak said the two main client uses of Immersion have been entertainment — such as for film, TV shows or advertisements — and corporate trainings.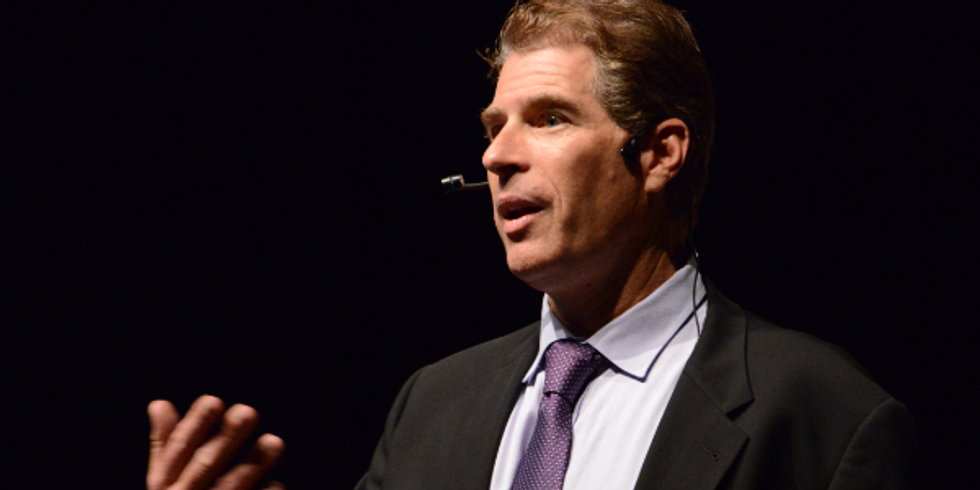 Dr. Paul Zak runs the Center for Neuroeconomics Studies at Claremont Graduate College
Zak's research, which has received funding from the U.S. Department of Defense and Intelligence community, produced a set of findings that eventually formed into Immersion's commercial product. He found that oxytocin, a molecule produced in mammals, strongly correlates with emotional resonance, and he figured out how to measure oxytocin levels and attention non-invasively. Immersion's sensors — and, as of this week, other sensors like the Apple Watch or Fitbit Versa — can capture that data, then upload it into Immersion's software, which displays people's neurologic responses in a way that is designed to allow users like Gerard to get insight about their content "without having to have a PhD in data science," Zak said.

At Accenture, Gerard estimates that he's used Immersion for hundreds of classes and thousands of trainees since signing up for the subscription service. The program has helped to reveal which parts of trainings are engaging and should be expanded, and which parts are snoozers and need to be improved. Gerard has also experimented with using Immersion for sales training workshops, wherein two employees role-play a sales pitch while the one playing the customer wears a sensor that monitors her reactions and displays them to the class in real time.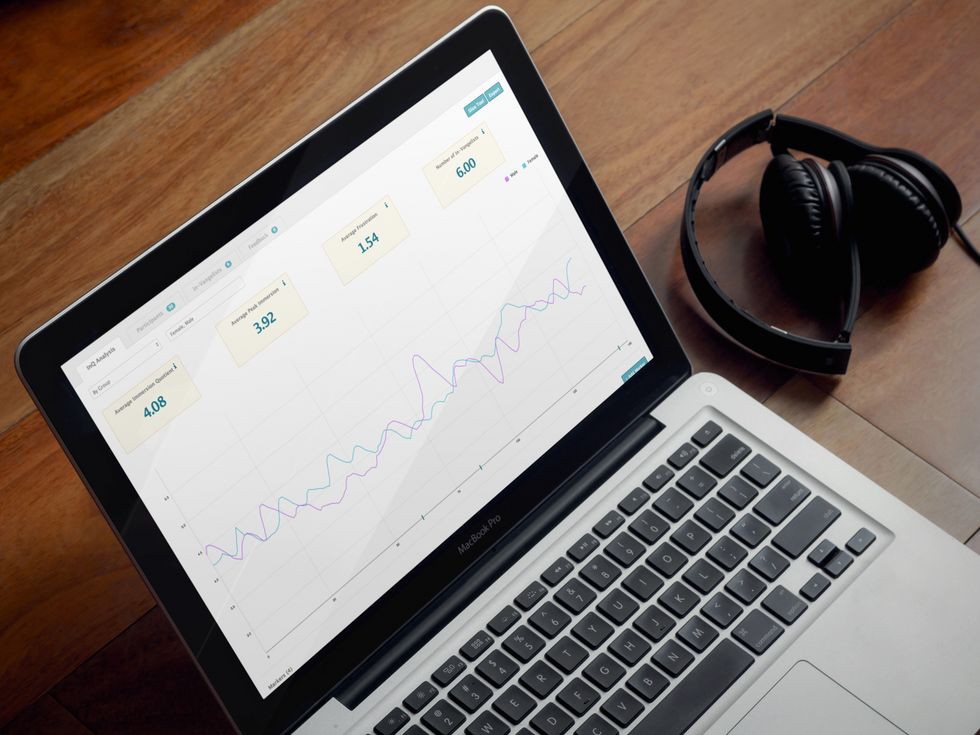 An Immersion readout
Brown and Zak said Immersion has also been designed to enable clients to predict future behavior. In fact, they claim, because it relies on brain measurement rather than what people say, Immersion can understand audience response and intent better than audiences understand themselves.
When someone's levels of emotional resonance and attention are high, Zak explained, the brain "tags" those moments as "more relevant." These moments become "more easily recalled, and therefore more likely to be acted upon," Zak said. That is, the more that one is "immersed" in the content, the more likely they are to, say, watch the film (ie, if the piece of content is a trailer) or buy the product (if it's an ad). Immersion can also, Brown said, predict whether a piece of content will be a hit. Based on numerous studies, including with big companies like Facebook, Paramount and Warner, Immersion claims predictive accuracy of over 80%.
One hurdle that Immersion faces to growing is skepticism about a "big brother" omniscience about people's "true" feelings. Zak emphasized, however, that users must opt in to having their brain activity tracked, and that clients decide how much data to collect. Accenture, for example, chooses not to gather any personally identifiable information, Gerard said. Zak also suggested to dot.LA that being able to identify specific individuals who were highly immersed could be beneficial, as those people could be used as evangelists or for peer support.

The coronavirus pandemic is not exactly well timed for the company that according to Zak is "just now taking the lid off" and doesn't have a full-time marketing team, but the founder is confident his company will survive. While some clients, including a major studio and a large appliance-maker, have had to put their subscriptions or negotiations on hold, interest is perking up elsewhere. As companies and society experiment with distributed work, Zak is hopeful that his distributed neuroscience firm – subjects need not congregate in the same room – can fill a void. He's in talks with several potential new clients that are working from home at a distance.
"You want to test content and see what the brain's responding to?" Zak asked. "Right now, we're the only game in town."
---
Sam Blake covers media and entertainment for dot.LA. Find him on Twitter @hisamblake and email him at samblake@dot.LA

From Your Site Articles
Related Articles Around the Web