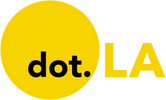 Get in the KNOW  
  on LA Startups & Tech  
X
Sam Blake
Sam primarily covers entertainment and media for dot.LA. Previously he was Marjorie Deane Fellow at The Economist, where he wrote for the business and finance sections of the print edition. He has also worked at the XPRIZE Foundation, U.S. Government Accountability Office, KCRW, and MLB Advanced Media (now Disney Streaming Services). He holds an MBA from UCLA Anderson, an MPP from UCLA Luskin and a BA in History from University of Michigan. Email him at samblake@dot.LA and find him on Twitter @hisamblake
Paul Zak spent over two decades developing the science beneath his company, Immersion. His tastemaker software aims to measure and predict how people respond to music, movies and other experiences by tracking their brain activity through a smartwatch or fitness tracker.
With a newly launched software-as-a-service platform, his mind-reading tool is now available to the masses for as little as $199 a month.
---
But the wide release of a technology that purports to know people better than they know themselves is worrying to some, who say it could limit artistic expression, perpetuate unconscious biases and, in the wrong hands, subject unwilling people to spying and manipulation.
Zak's tool measures emotional resonance, or what he calls "immersion." It uses sensors to track attention levels and infer brain levels of oxytocin, the so-called "love hormone" known for its association with bonding that works as a neurotransmitter. The sensors monitor how a person's brain responds to a given stimulus, moment by moment. Software generates a readout that provides real-time feedback potentially useful for everything from testing Hollywood audiences to understanding what resonates during a work presentation.
Through sensors Immersion measures someone's pulse, which Zak says is correlated with attention levels.
"Attention is the necessary condition; immersion is the sufficient condition," he added, noting that the latter is measured by oxytocin: a naturally occurring chemical in the brain that, he says, "is why people cry at movies when the boy kisses the girl."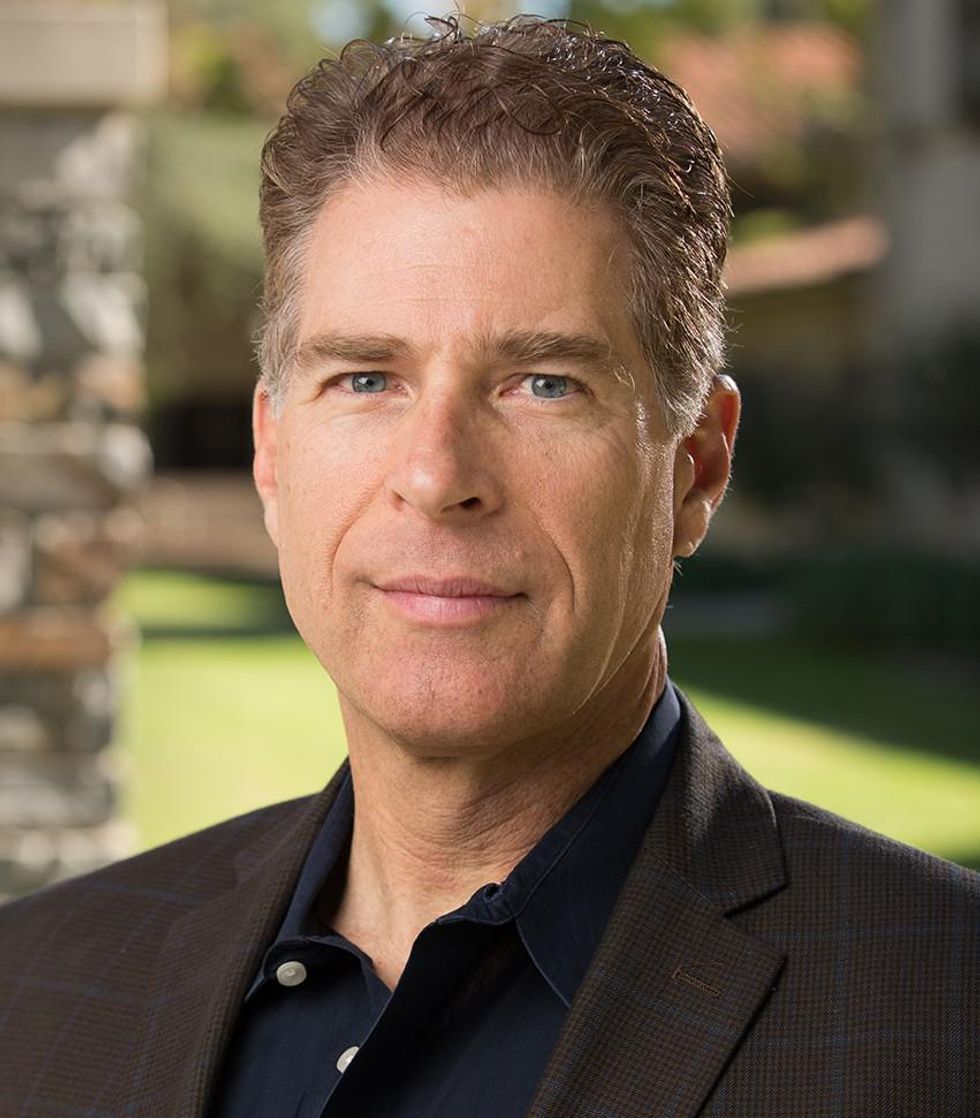 Paul Zak directs Claremont Graduate University's Center for Neuroeconomic Studies
Zak, who directs Claremont Graduate University's Center for Neuroeconomic Studies, researches how brain activity corresponds to decision-making. His papers have been cited by academic publications over 15,000 times. He is not without his critics, though, some of whom have argued that oxytocin, in addition to correlating with feelings like empathy and trust, can also correlate with envy and tribalism.
As wearable sensors improved over time, Zak says he became able to map the data gathered by noninvasive, everyday items like smartwatches back to the brain-activity readouts he's gathered for years in his lab from blood-draws and expensive medical equipment.
"We created the first democratized platform for neuroscience where anybody could measure what the brain loves in real time," he said. And with this week's release of his company's SaaS platform, just about anyone can use it.
After three years working in stealth, Immersion ramped up its marketing right around the onset of the pandemic. The company began as a service focused primarily on helping entertainment companies create better content.

It has worked with a handful of Hollywood studios, including Paramount and Warner Bros, to help produce movie trailers, determine slates for the upcoming fall TV lineup and ascertain whether during lockdown people preferred to watch new or familiar content.
Zak said Immersion can predict hits with over 80% accuracy. Music streamer Pandora has used the service to study which songs listeners would enjoy, he said.
The idea of using mind-interpreting software on the masses to shape what we experience offers intriguing possibilities, but some say it could also amplify biases and distort creative output by favoring content that scores well on brain-activity metrics.
Traditional focus groups rely on surveys to gather feedback. When people fill out questionnaires on what they liked and disliked about a given experience, they have time to counteract their subconscious biases that may instinctively cause them to recoil from certain concepts they find unappealing, such as homosexuality, said Patrick Lin, director of Ethics + Emerging Sciences Group at Cal Poly in San Luis Obispo. Relying on real-time brain activity, though, doesn't give people the opportunity to self-correct for those biases.
"You can hide that in a survey, but you might not be able to hide it from a technology like this," said Lin. That could skew productions away from edgier or more provocative fare that Lin says can be useful for dislodging society from its comfort zones.
But to Zak, being able to measure how people really feel offers tremendous potential for improving and even lengthening lives. He is in talks with smartwatch makers to include Immersion on their devices out of the box. The reason someone would want that, he said, is to learn from their data what frustrates them and what makes them happy.
"Then you can begin to curate people's lives for greater happiness," he said. "And we know that individuals who are happier live longer."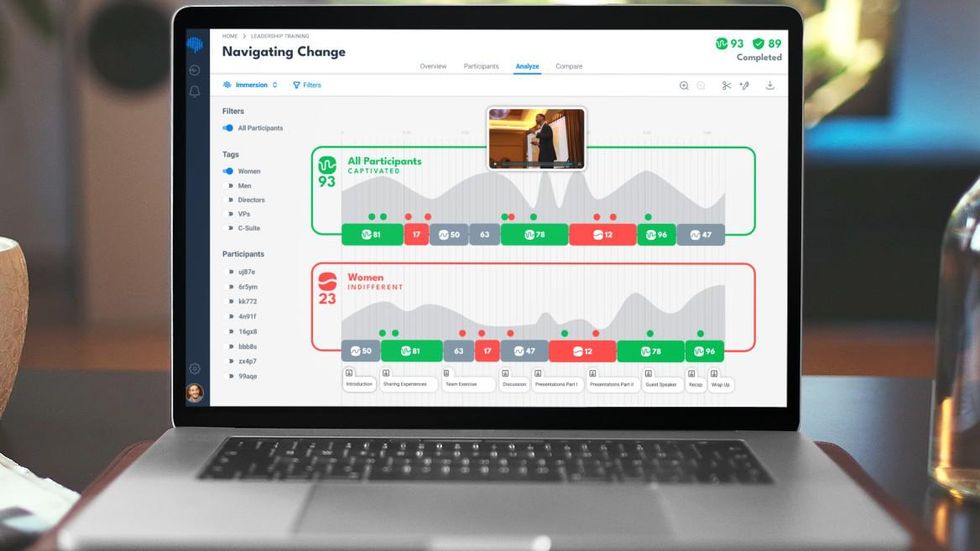 When the world went remote, film production slowed down and face-to-face contact dwindled, and other kinds of businesses began looking to Immersion for help. Companies needed ways to monitor the effectiveness of their attempts to adapt to a distributed world where social cues like body language were no longer available and surveys were unreliable. Zak said he has signed on three of the five FAANG companies as clients to help them make meetings and employee trainings more engaging.

Immersion is designed so that, in these situations, employers can only match data to specific employees if they have consented to having their identities revealed. Zak said Immersion does not store any personally identifiable information online, and noted that his company has worked with European firms and was deemed compliant with the EU's strict data privacy-protection laws.
But going deeper into workers' minds not only raises privacy questions but could also make employees' lives more difficult.
One could easily imagine unscrupulous companies using the technology to squeeze out every last drop of employee productivity, said Michael Karanicolas, executive director of the UCLA Institute for Technology, Law and Policy. He pointed to news reports of Amazon employees struggling to find time to use the bathroom during their shifts as an example of the danger.
When asked about potential ethical concerns, Zak emphasized his company's policy of requiring consent before people's brain activity is tracked.
Zak has been a trailblazer in the field of neuroeconomics. He has received grants totaling over $1 million from the U.S. Department of Defense and Intelligence community to research what motivates people to make decisions and take action. His 2011 TED talk on oxytocin has nearly 2 million views. He was even once named one of the 10 sexiest geeks by WIRED Magazine.
Zak formed Immersion when the university where his lab is based grew uncomfortable with commercial applications of his research, he said.
In March this year, his company landed a $1.7 million seed investment led by Silicon Valley billionaire investor Tim Draper.
"The real arc of my professional life has been to create technologies to help people live more fulfilled and happier lives," he said. "And so this is really the culmination for me of 25 years of my life."
Yet with his company's lofty goals comes the possibility, as with any technology, of unintended consequences.
"These mindreading technologies are going to chip away at the last fig leaf we have," said Lin, "–the privacy inside our own head."
Editor's note: This story was updated to clarify role of oxytocin
Sam Blake
Sam primarily covers entertainment and media for dot.LA. Previously he was Marjorie Deane Fellow at The Economist, where he wrote for the business and finance sections of the print edition. He has also worked at the XPRIZE Foundation, U.S. Government Accountability Office, KCRW, and MLB Advanced Media (now Disney Streaming Services). He holds an MBA from UCLA Anderson, an MPP from UCLA Luskin and a BA in History from University of Michigan. Email him at samblake@dot.LA and find him on Twitter @hisamblake
https://twitter.com/hisamblake
samblake@dot.la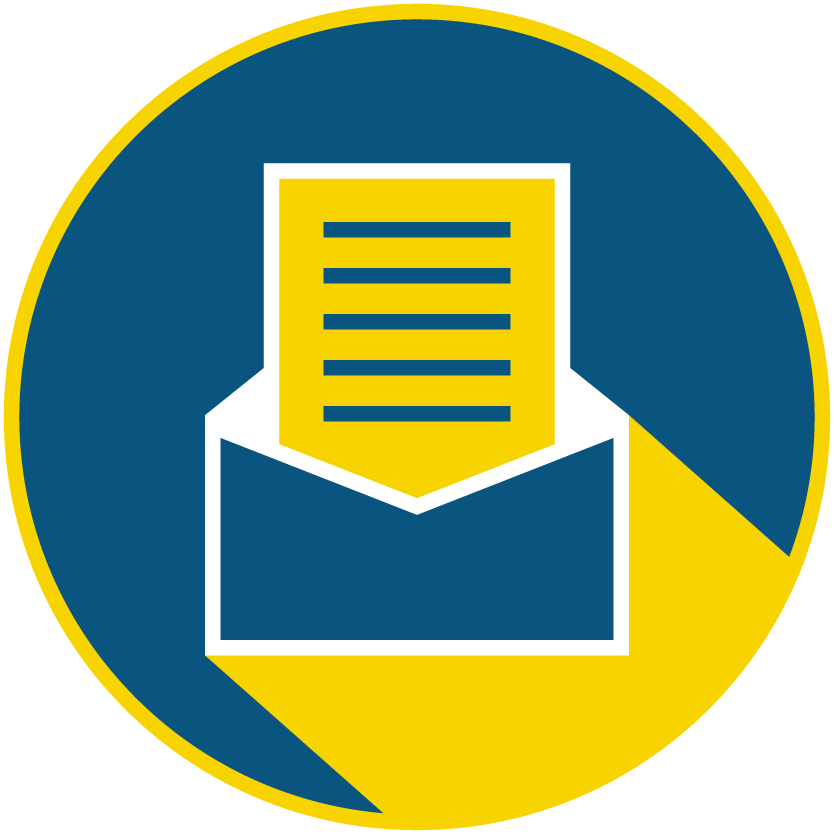 Subscribe to our newsletter to catch every headline.
Christian Hetrick
Christian Hetrick is dot.LA's Entertainment Tech Reporter. He was formerly a business reporter for the Philadelphia Inquirer and reported on New Jersey politics for the Observer and the Press of Atlantic City.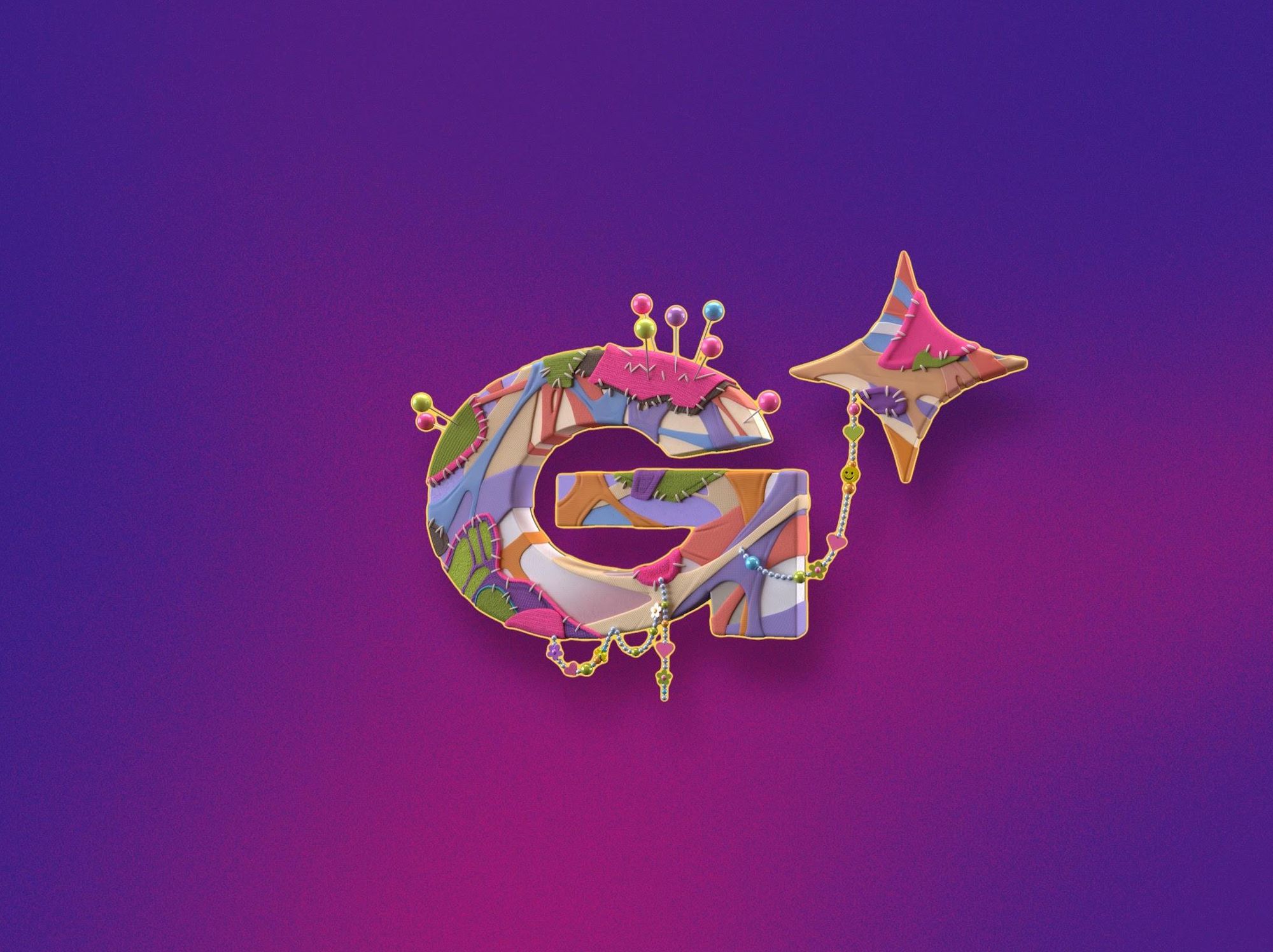 When avatar startup Genies raised $150 million in April, the company released an unusual message to the public: "Farewell."
The Marina del Rey-based unicorn, which makes cartoon-like avatars for celebrities and aims to "build an avatar for every single person on Earth," didn't go under. Rather, Genies announced it would stay quiet for a while to focus on building avatar-creation products.
Genies representatives told dot.LA that the firm is now seeking more creators to try its creation tools for 3D avatars, digital fashion items and virtual experiences. On Thursday, the startup launched a three-week program called DIY Collective, which will mentor and financially support up-and-coming creatives.
Similar programs are common in the startup world and in the creator economy. For example, social media companies can use accelerator programs not only to support rising stars but to lure those creators—and their audiences—to the company's platforms. Genies believes avatars will be a crucial part of the internet's future and is similarly using its program to encourage creators to launch brands using Genies' platform.
"I think us being able to work hands on with this next era—this next generation of designers and entrepreneurs—not only gets us a chance to understand how people want to use our platform and tools, but also allows us to nurture those types of creators that are going to exist and continue to build within our ecosystem," said Allison Sturges, Genies' head of strategic partnerships.
DIY Collective's initial cohort will include roughly 15 people, Sturges said. They will spend three weeks at the Genies headquarters, participating in workshops and hearing from CEOs, fashion designers, tattoo artists and speakers from other industries, she added. Genies will provide creatives with funding to build brands and audiences, though Sturges declined to share how much. By the end of the program, participants will be able to sell digital goods through the company's NFT marketplace, The Warehouse. There, people can buy, sell and trade avatar creations, such as wearable items.
Genies will accept applications for the debut program until Aug. 1. It will kick off on Aug. 8, and previous experience in digital fashion and 3D art development is not required.
Sturges said that the program will teach people "about the tools and capabilities that they will have" through Genies' platform, as well as "how to think about building their own avatar ecosystem brands and even their own audience."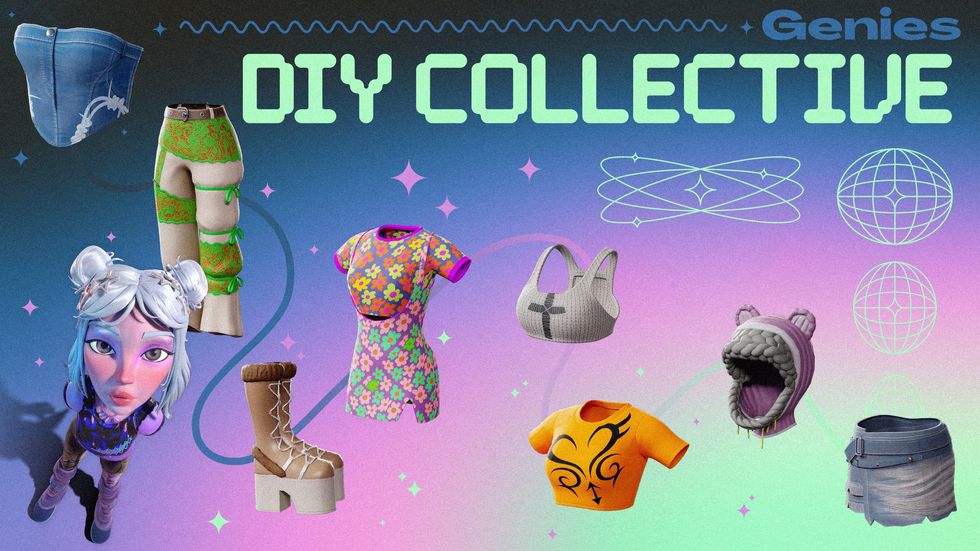 Image courtesy of Genies
Founded in 2017, Genies established itself by making avatars for celebrities from Rihanna to Russell Westbrook, who have used the online lookalikes for social media and sponsorship opportunities. The 150-person company, which has raised at least $250 million to date, has secured partnerships with Universal Music Group and Warner Music Group to make avatars for each music label's entire roster of artists. Former Disney boss Bob Iger joined the company's board in March.
The company wants to extend avatars to everyone else. Avatars—digital figures that represent an individual—may be the way people interact with each other in the 3D virtual worlds of the metaverse, the much-hyped iteration of the internet where users may one day work, shop and socialize. A company spokesperson previously told dot.LA that Genies has been beta testing avatar creator tools with invite-only users and gives creators "full ownership and commercialization rights" over their creations collecting a 5% transaction fee each time an avatar NFT is sold.
"It's an opportunity for people to build their most expressive and authentic self within this digital era," Sturges said of avatars.
The company's call for creators could be a sign that Genies is close to rolling out the Warehouse and its tools publicly. Asked what these avatar tools might look like, the startup went somewhat quiet again.
Allison Sturges said, "I think that's probably something that I'll hold off on sharing. We will be rolling some of this out soon."
Christian Hetrick
Christian Hetrick is dot.LA's Entertainment Tech Reporter. He was formerly a business reporter for the Philadelphia Inquirer and reported on New Jersey politics for the Observer and the Press of Atlantic City.
Samson Amore
Samson Amore is a reporter for dot.LA. He previously covered technology and entertainment for TheWrap and reported on the SoCal startup scene for the Los Angeles Business Journal. Send tips or pitches to samsonamore@dot.la and find him on Twitter at @Samsonamore. Pronouns: he/him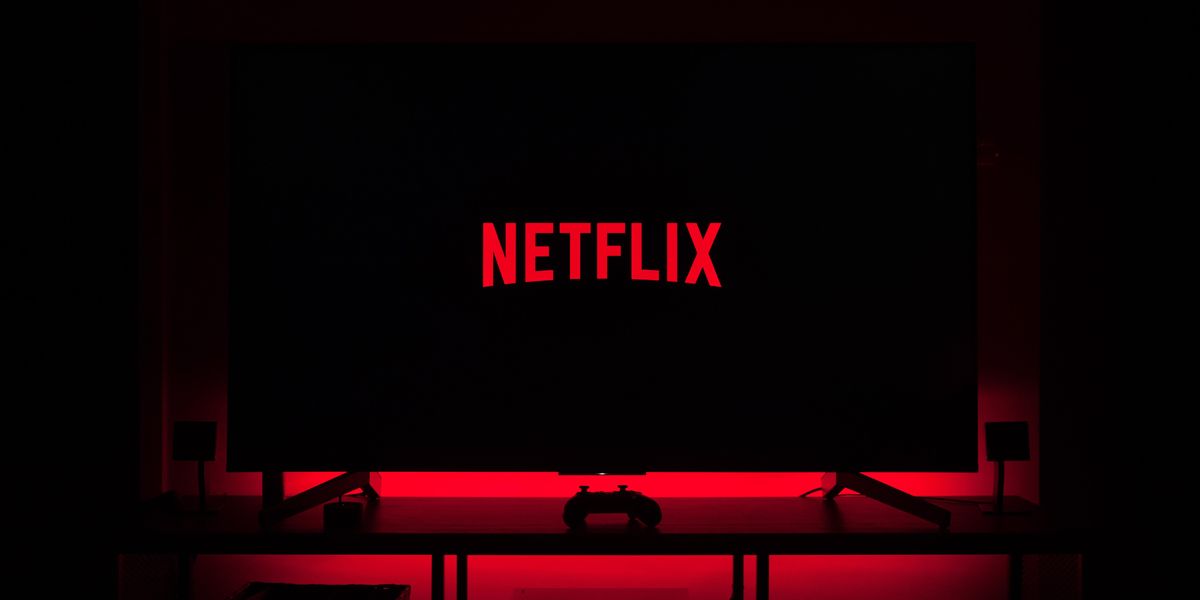 Netflix's early efforts to create a business out of mobile gaming are hitting a rough patch.
The company began offering mobile games based on its hit shows like "Stranger Things" or "The Queen's Gambit" last November. Since then it's had a difficult time getting its subscriber base to play the 26 titles currently available.
Less than 1% of Netflix's subscribers are playing its games, according to an Aug. 6 report from CNBC. That's based on data from Apptopia, a third-party site which tracks the usage and growth of mobile apps. According to Apptopia, Netflix games average 1.7 million daily active users. That might not sound shabby, but compared to the streamer's 221 million-strong subscriber base across the globe, it's peanuts.
Netflix didn't immediately respond to dot.LA's request for comment and to verify its daily active user count. According to mobile app tracking database Sensor Tower, Netflix's top two downloaded games are, predictably, both based on "Stranger Things."
"NETFLIX Stranger Things: 1984" had 600,000 downloads last month, Sensor Tower reports, while "Stranger Things 3: O Jogo" was downloaded a half million times. Sensor Tower reports Netflix's games saw 12 million downloads overall last month, but estimated most of those downloads only generated less than $5,000 in revenue.
Sensor Tower reported Netflix's mobile app revenue last month was $22 million; though it's crucial to note that includes its flagship Netflix streaming app, which likely accounts for the bulk of its app-based profits.
A large gap is noticeable when comparing Netflix's recent stats to some of the top local mobile game publishers that have been putting out games for over a decade, like Culver City's Jam City games or Scopely. Per Sensor Tower, all of Jam City's games were downloaded a total of 2 million times last month, but the company squeezed $21 million in revenue out of them. Scopely, meanwhile, had only 800,000 downloads in July—yet those brought in revenues of $54 million.
Perhaps the moral of the story for Netflix is less is more: Instead of pushing ahead with a wide-ranging slate of mobile games that can't capture audiences – crucially, audiences willing to pay for microtransactions that generate revenue from otherwise free phone games – it might find more success with a breakout hit or two that it can iterate on for generations, like Scopely's "Marvel Strike Force," which launched in 2018 and raked in an estimated $9 million alone in June thanks to its play-to-win mechanics.
That said, Netflix's vice president of games Mike Verdu said during a panel discussion in May that he plans to continue adding more games as part of the streamer's monthly subscription. Under Verdu's watch, Netflix will likely keep buying up gaming studios to acquire their content and development teams to push out more "original'' games that will then drive players back to the streamer's shows in-app.
As Verdu said at the same discussion, "We're not trying to convert you, we're not trying to monetize you—we're trying to give you joy and delight to create an experience that will get you to come back."
(Disclosure: Jam City and co-founder Josh Yguado are investors in dot.LA).
Samson Amore
Samson Amore is a reporter for dot.LA. He previously covered technology and entertainment for TheWrap and reported on the SoCal startup scene for the Los Angeles Business Journal. Send tips or pitches to samsonamore@dot.la and find him on Twitter at @Samsonamore. Pronouns: he/him
https://twitter.com/samsonamore
samsonamore@dot.la
Christian Hetrick
Christian Hetrick is dot.LA's Entertainment Tech Reporter. He was formerly a business reporter for the Philadelphia Inquirer and reported on New Jersey politics for the Observer and the Press of Atlantic City.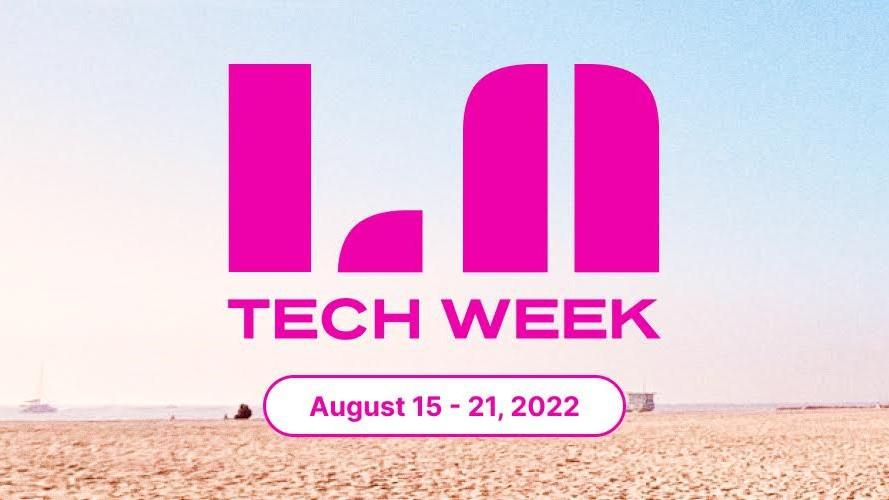 LA Tech Week—a weeklong showcase of the region's growing startup ecosystem—is coming this August.
The seven-day series of events, from Aug. 15 through Aug. 21, is a chance for the Los Angeles startup community to network, share insights and pitch themselves to investors. It comes a year after hundreds of people gathered for a similar event that allowed the L.A. tech community—often in the shadow of Silicon Valley—to flex its muscles.
From fireside chats with prominent founders to a panel on aerospace, here are some highlights from the roughly 30 events happening during LA Tech Week, including one hosted by dot.LA.
DoorDash's Founding Story: Stanley Tang, a cofounder and chief product officer of delivery giant DoorDash, speaks with Pear VC's founding managing partner, Pejman Nozad. They'll discuss how to grow a tech company from seed stage all the way to an initial public offering. Aug. 19 at 10 a.m. to 12 p.m. in Santa Monica.
The Founders Guide to LA: A presentation from dot.LA cofounder and executive chairman Spencer Rascoff, who co-founded Zillow and served as the real estate marketplace firm's CEO. Aug. 16 from 6 p.m. to 9 p.m. in Brentwood.
Time To Build: Los Angeles: Venture capital firm Andreessen Horowitz (a16z) hosts a discussion on how L.A. can maintain its momentum as one of the fastest-growing tech hubs in the U.S. Featured speakers include a16z general partners Connie Chan and Andrew Chen, as well as Grant Lafontaine, the cofounder and CEO of shopping marketplace Whatnot. Aug. 19 from 2 p.m. to 8 p.m. in Santa Monica.
How to Build Successful Startups in Difficult Industries: Leaders from Southern California's healthcare and aerospace startups gather for panels and networking opportunities. Hosted by TechStars, the event includes speakers from the U.S. Space Force, NASA Jet Propulsion Lab, Applied VR and University of California Irvine. Aug. 15 from 1 p.m. to 5 p.m. in Culver City.
LA Tech Week Demo Day: Early stage startups from the L.A. area pitch a panel of judges including a16z's Andrew Chen and Nikita Bier, who co-founded the Facebook-acquired social media app tbh. Inside a room of 100 tech leaders in a Beverly Hills mansion, the pitch contest is run by demo day events platform Stonks and live-in accelerator Launch House. Aug. 17 from 12:30 p.m. to 3 p.m. in Beverly Hills.
Registration information and a full list of LA Tech Week events can be found here.
From Your Site Articles
Related Articles Around the Web
Christian Hetrick
Christian Hetrick is dot.LA's Entertainment Tech Reporter. He was formerly a business reporter for the Philadelphia Inquirer and reported on New Jersey politics for the Observer and the Press of Atlantic City.