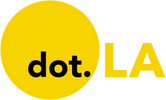 Get in the KNOW  
  on LA Startups & Tech  
X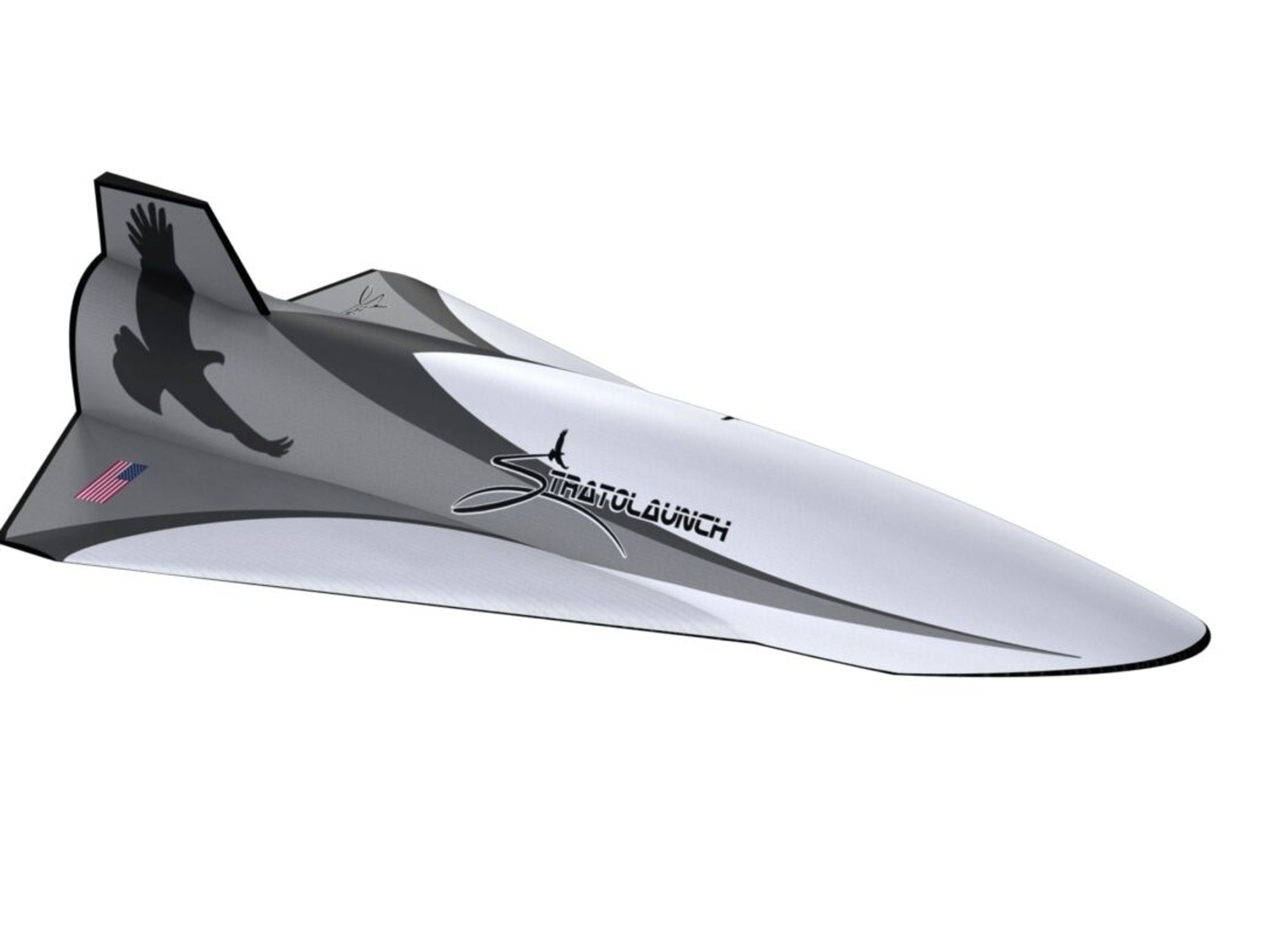 Now that it's under new management, Stratolaunch is retooling a concept for a rocket-powered hypersonic vehicle that it first unveiled 18 months ago.
Back then, it was called the Hyper-A testbed vehicle, and it represented one of the engineering frontiers for Microsoft co-founder Paul Allen's space venture.
---
A month later, Allen passed away at the age of 65 after battling a recurrence of non-Hodgkin's disease. Stratolaunch went through a year's worth of retrenching, leading to a change of ownership last October.
The new ownership group, led by billionaire investor Steve Feinberg, recently confirmed that it was continuing Stratolaunch's work on hypersonic vehicles — and today it unveiled a rebranded version of the Hyper-A, now known as the Talon-A.
Stratolaunch also said it eventually intends to develop a larger hypersonic vehicle once known as Hyper-Z, and now called Talon-Z, plus a space plane nicknamed Black Ice that could carry payloads and perhaps even people to orbit.
The reusable Talon-A measures 28 feet long, with a wingspan of 11.3 feet and a launch weight of roughly 6,000 pounds. Stratolaunch says the Talon-A should be capable of flying at speeds ranging from Mach 5 to Mach 7, which matches the specs for Hyper-A.
"The Talon-A will be launched from the Stratolaunch Carrier Aircraft, the world's largest aircraft by wingspan, conduct long-duration flight at high Mach and glide back for an autonomous, horizontal landing on a conventional runway," Stratolaunch spokesman Art Pettigrue said in an email. "The vehicle will also be capable of autonomous takeoff, under its own power, via a conventional runway."
Stratolaunch First Flightwww.youtube.com
Stratolaunch says it has enough funding to support Talon-A's development at least through an upcoming hypersonic flight test. The company's timeline calls for the reusable Talon-A test vehicle as well as its twin-fuselage, 385-foot-wide carrier plane to go into operation in 2022.

The plane is designed with enough lift capacity to carry up to three Talon-A's at a time. Multi-mission, single-aircraft sorties are due to start in 2023.
There's lots to be done between now and then. So far, the carrier airplane (nicknamed Roc, after the giant bird of Arabic and Persian mythology) has had only one test flight, a 2.5-hour-long outing last April at California's Mojave Air and Space Port. That's where Seattle-based Stratolaunch has its factory and its mammoth hangar. Over the next two years, Stratolaunch will have to get the airplane ready for regular flights, and transform the Talon-A from a drawing-board concept into flightworthy hardware.
Back in 2018, Hyper-A was meant to blaze a trail for rolling out the larger Hyper-Z vehicle, capable of traveling faster than Mach 10, within as little as five years. Pettigrue confirmed that Talon-Z is still part of the plan, but said "we don't have a specific timeframe to share."
The same goes for Black Ice, the space shuttle-like craft that first came to light a little more than two years ago. At that time, Stratolaunch called Black Ice "an aspirational concept." Today, it said Black Ice would be "a fully reusable space plane that enables advanced on-orbit capabilities and cargo return."
"Initial designs optimized for cargo launch, with a follow-on variant capable of transporting crew," the company said.
When Allen founded Stratolaunch in 2011, the company's air-launch concept was presented as a potential platform for launching satellites to orbit. But the new owners have turned the focus to hypersonic flight, which is considered one of the foremost frontiers for national security.
For years, U.S. officials have been sounding the alarm about the hypersonic attack vehicles being developed in China and Russia. The Defense Department is funding severalhypersonicweaponsdevelopmentprograms in an attempt to catch up.
In 2017, for instance, Boeing won a contract worth up to $146 million for the Defense Advanced Research Projects Agency's Experimental Spaceplane Program, or XSP. Boeing ended its role in the hypersonic program this January, but DARPA said the effort "affirmed that no technical showstoppers stand in the way of achieving DARPA's objectives, and that a system such as XSP would bolster national security."
Stratolaunch hopes to get in on that kind of program.
"Stratolaunch is developing a fleet of hypersonic testbeds that will provide routine access to the hypersonic flight environment," Pettigrue said in his email. "The purpose is to accelerate the nation's need for high-speed test capabilities to rapidly and efficiently advance hypersonic technologies and field hypersonic systems."
Pettigrue said Stratolaunch intends to make "testing and operating in hypersonic environments routine and affordable even for the most leading-edge ambitions in the U.S. national security industry."
He said Talon-A will be highly instrumented to collect data about the craft's performance as well as payload experiments during flight. Such data can be recorded aboard the vehicle, or transmitted securely to ground stations.
Stratolaunch has been in semi-stealth mode since last October's change of ownership, but Pettigrue said there's lots going on behind the scenes. "While the COVID-19 virus has altered how we conduct business in the short term, it hasn't stopped us from pushing forward," he said.
This story originally appeared on GeekWire. Love space and science? Sign up for GeekWire's Space & Science email newsletter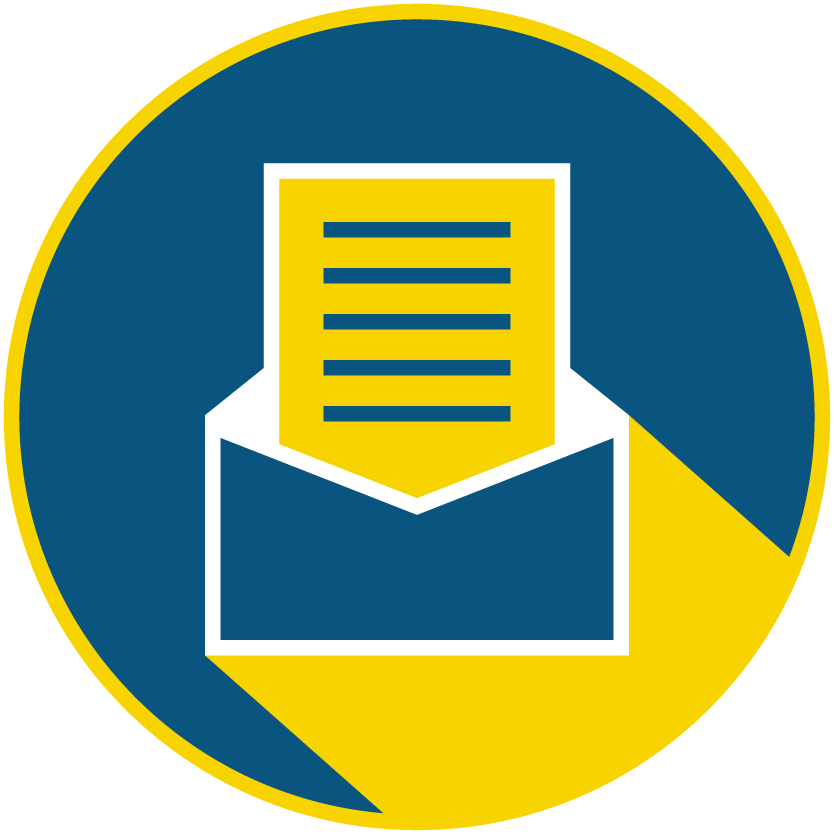 Subscribe to our newsletter to catch every headline.
Kristin Snyder
Kristin Snyder is an editorial intern for dot.la. She previously interned with Tiger Oak Media and led the arts section for UCLA's Daily Bruin.
TikTok parent company ByteDance's big bet on mobile gaming is paying off.
The Chinese tech giant's growing portfolio of mobile games has brought in more than $1 billion in revenue over the past 12 months, according to a report by data analytics company Sensor Tower, which examined player spending from Apple's App Store and Google Play dating back to June 2021.
ByteDance has invested heavily in gaming in recent years, establishing its Nuverse game development and publishing unit in-house and acquiring other gaming companies. Those investments have yielded successes like its most downloaded and most lucrative title, "Mobile Legends: Bang Bang," which generated 78 million downloads and $318 million in revenue in the past year.
While the company's mobile gaming revenues climbed 16% year-on-year, it still has some way to go before catching up with Chinese industry giants like Tencent and NetEase. Those firms' mobile gaming revenues hit $7.9 billion and $3.1 billion, respectively, in the same period, according to Sensor Tower data cited by CNBC.
Still, ByteDance's growth indicates that it is becoming a major player in the industry. "It's built up its games operations so quickly that it's already becoming a significant mobile games publisher, particularly in China and Asia," Sensor Tower Mobile Insights Strategist Craig Chapple told CNBC. "It has a long way to go to catch up with heavyweights like NetEase and Tencent, of course, but it's moving in the right direction."
Sensor Tower noted that ByteDance's largest gaming market was Japan, which accounted for roughly one-third of its total mobile gaming revenue and was followed by China and the U.S. According to CNBC, ByteDance has needed to grow its gaming platform outside of its home country due to China's regulations around the industry, which have included restricting the time that children can play online games and only recently lifting a freeze on the monetization of games.
It is still unclear whether ByteDance will extend its gaming strategy to TikTok, which is working to solidify itself as an entertainment platform. The Culver City-based video-sharing app denied a report last month that it was testing games on the app in Southeast Asia, but was not drawn on whether it would expand into gaming in the future.
Gaming has increasingly drawn the attention of tech and entertainment companies like Netflix, which has committed to
growing
its
library
of
titles
amid its challenges in
holding onto subscribers
. The streaming giant's gaming push has thus far earned it
13 million global downloads
, according to Sensor Tower.
Kristin Snyder
Kristin Snyder is an editorial intern for dot.la. She previously interned with Tiger Oak Media and led the arts section for UCLA's Daily Bruin.
Christian Hetrick
Christian Hetrick is dot.LA's Entertainment Tech Reporter. He was formerly a business reporter for the Philadelphia Inquirer and reported on New Jersey politics for the Observer and the Press of Atlantic City.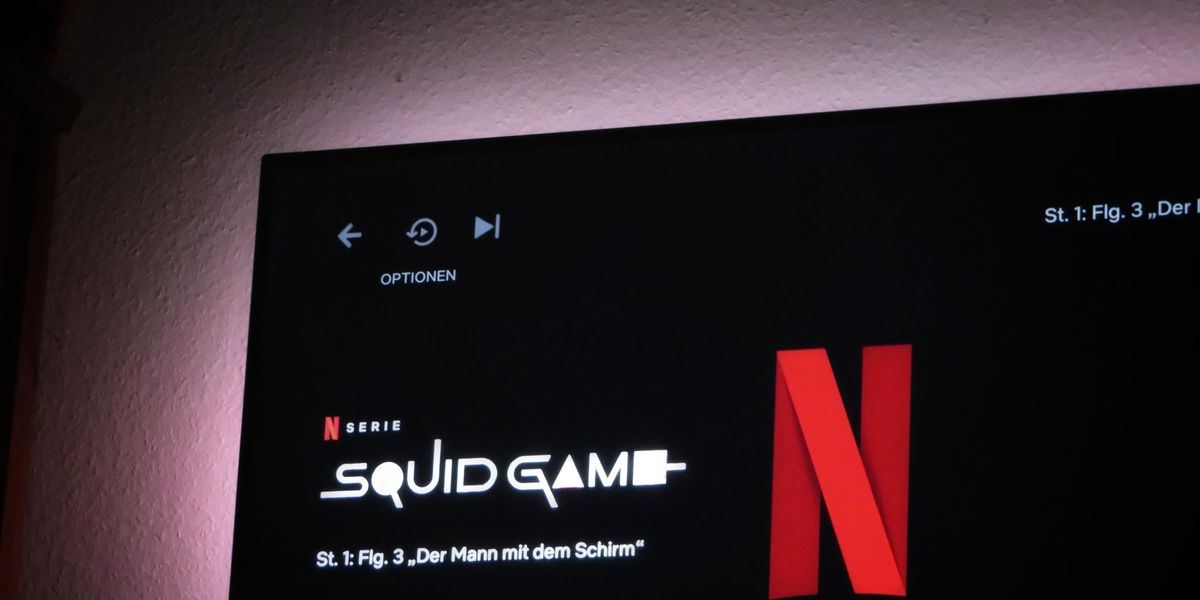 Netflix will invest more in Asia in a bid to revive its sluggish subscriber growth, betting on the lone region where the company added customers during an otherwise disappointing first quarter.
Bloomberg reported Monday that the streaming giant will grow its investment in Asia despite plans to reign in spending overall across the company. That will include financing the production of local films and series for that market, Tony Zameczkowski, Netflix's vice president of business development for Asia Pacific, told the news outlet.
The streaming service has lost roughly 70% of its market value this year, due in large part to the company losing customers for the first time in a decade last quarter. Things aren't expected to improve in the current second quarter, either with Netflix predicting a net loss of 2 million subscribers.
But Asia is the one market where Netflix has made gains this year, adding 1.1 million subscribers during the first quarter. The company will likely try to reproduce the success it found with South Korean hits like "Squid Game"—Netflix's most-watched show ever—and "Hellbound," as well as ramp up its Japanese anime portfolio.
Still, the Asia region presents political and profit challenges, such as countries seeking to restrict certain content within its borders and lower revenue per customer compared to North American subscribers, Bloomberg noted.
Facing
heightened competition
from tech and legacy media giants, Netflix is trying all sorts of things to remain atop the streaming market. It's planning to crack down on
password sharing
,
introduce advertising
and
expand into gaming
to add or hang onto paying customers.
Christian Hetrick
Christian Hetrick is dot.LA's Entertainment Tech Reporter. He was formerly a business reporter for the Philadelphia Inquirer and reported on New Jersey politics for the Observer and the Press of Atlantic City.
Christian Hetrick
Christian Hetrick is dot.LA's Entertainment Tech Reporter. He was formerly a business reporter for the Philadelphia Inquirer and reported on New Jersey politics for the Observer and the Press of Atlantic City.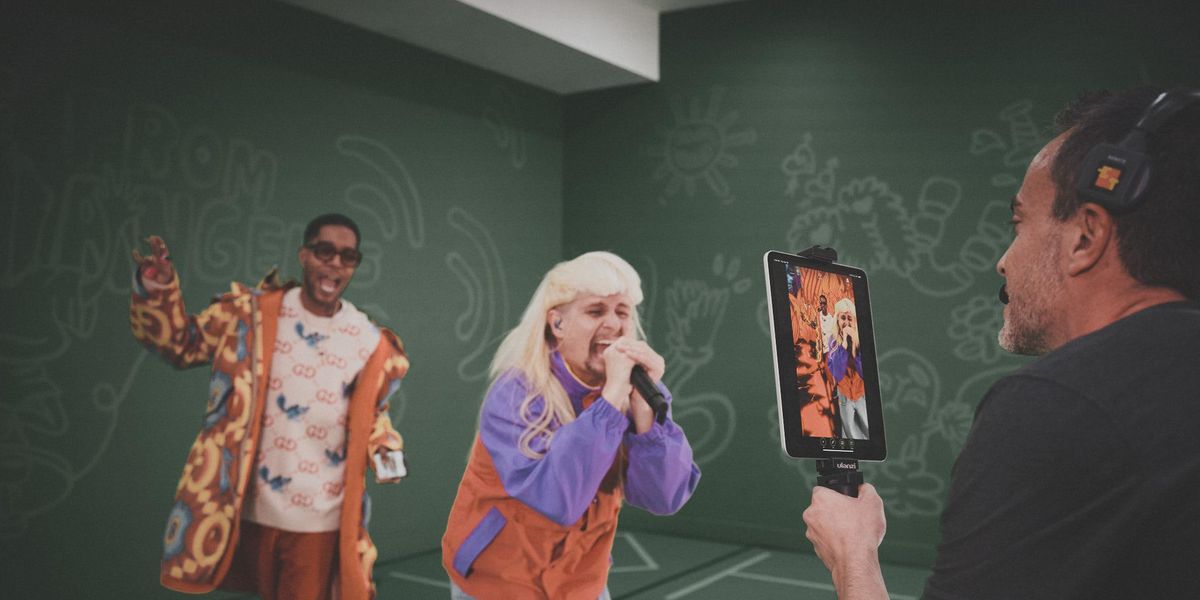 Photo courtesy of Encore
Live performance app Encore, co-founded by rapper Kid Cudi, wants to put concerts in people's pockets.
The Culver City-based company is among a bunch of virtual concert startups to emerge as the pandemic forced musicians to cancel or postpone in-person shows. But unlike competitors that are producing shows for virtual reality headsets or putting pay-per-view concerts on computers, Encore is betting fans will watch their favorite artists on smartphones. Think of it as a higher quality Instagram Live, with artists performing before augmented reality (AR) backgrounds and video chatting with fans.
A screenshot of Encore's Studio app for iPhone.
Photo courtesy of Encore
"What's disruptive about what we're doing is it is mobile live performance," Encore co-founder and CEO Jonathan Gray told dot.LA. "It's free [for the artist] in your pocket, everywhere you go. And I think that's ultimately the vision of the company."
Founded in 2020, the startup previously required artists to use both an iPad and iPhone to set up a show, with the more powerful tablets ensuring better production quality. But the iPad requirement proved to be a barrier for artists who couldn't afford one, Gray said. Encore brings artists to its physical studio to perform on a greenscreen stage, too, but the company wants Encore shows to feel less like formal productions. They'll ideally be something an artist does casually—and frequently—to engage with fans and make money in a lower stakes environment.
"The vision of the company, and the way we will get scale, is with artists doing stuff on their own," Gray said. "I think as soon as it's on your phone, as soon as you can be going live in a minute, you're totally changing what it means to go live."
Admission is cheap, but Gray said fans collectively spend a lot of money during a show. Middle-tier artists who have relatively smaller but engaged fan bases have racked up several thousand dollars during an Encore show—without booking a venue or hiring a production team.
"There's this completely untapped part of the music industry that has tons of engagement, but the engagement is on social [media]," Gray said. "Ultimately, your superfans can only stream on Spotify so many times. And even though you have super fans, how many of them are going to show up to a single city on a single night? Not that many."
The new Encore Studio App lets artists design AR stages, add custom artwork and incorporate visual effects to turn basic spaces into more visually compelling backdrops. Other features include live polls, "backstage pass" video chats, and "clap goals," in which artists can, for example, entice fans to spend more to hear new music.
Encore has raised $9 million in seed funding so far from investors like Battery Ventures, 468 Capital and Parade Ventures. The company has 14 employees and has facilitated 200 live shows since its first app went live in February. Roughly 2,000 artists have registered with Encore, which shows performers are interested but haven't tried it, Gray said. That's a big reason why the company is removing the iPad obstacle.

"You can actually get from downloading the app to having your own AR world and going live in like two minutes," Gray said. "Before—it was not two minutes."
Christian Hetrick
Christian Hetrick is dot.LA's Entertainment Tech Reporter. He was formerly a business reporter for the Philadelphia Inquirer and reported on New Jersey politics for the Observer and the Press of Atlantic City.