Facebook's Zuckerberg, Google's Pichai Brush Off Their Platform's Role in Capitol Attack
Francesca Billington
Francesca Billington is a freelance reporter. Prior to that, she was a general assignment reporter for dot.LA and has also reported for KCRW, the Santa Monica Daily Press and local publications in New Jersey. She graduated from Princeton in 2019 with a degree in anthropology.
12:07 PM | March 25, 2021
Facebook's Mark Zuckerberg and Google CEO Sundar Pichai brushed off their platforms' role in the January Capitol insurrection, facing a congressional panel on Thursday.
It marked the tech giants' first appearance before Congress since hundreds of people fueled by social media messages stormed the building.
"The responsibility here lies with the people who took the actions to break the law and do the insurrection," Mark Zuckerberg told the Democratic-led House Energy and Commerce Committee via videoconference. "And the people who spread that content," he added. "Including the president."
---
Twitter's Jack Dorsey was the only social media CEO testifying to admit his platform bears responsibility.
Pichai said his company "always feels a deep sense of responsibility." But in this case, he said, "I think we worked hard. This election effort was one of our most substantial efforts."
Congress members pushed the three executives on platforms' algorithms and their role in spreading false and violent content. The powerful trio is under increased scrutiny as Congress considers revamping Section 230, a law protecting big tech companies such as Facebook, Twitter and Google from taking the hit when it comes to misinformation.
Rep. Jan Schakowsky (D-IL) asked directly about a Reuters interview in which Facebook CEO Sheryl Sandberg said planning ahead of the siege mostly took place on smaller platforms.
"Certainly there was content on our services," Zuckerberg replied. "From that perspective I think there's further work that we need to do to make our services and moderation more effective."
In his written testimony, Zuckerberg urged Congress to consider dialing back Section 230. His proposal would grant liability protections only to companies with systems in place to oversee those posts.
And Dorsey acknowledged that Twitter can "do more" when it comes to building and exposing the platform's algorithms that impact the content users see.
But behind their calls for tighter regulation is an army of lobbyists working to keep the nation's most influential — and profitable —companies on top.
A recent report from the nonprofit Public Citizen found that Facebook and Amazon are the two biggest corporate lobbying spenders in the nation. And 94% of Congress members with authority over antitrust and privacy issues have taken money from a big tech lobbyist or PAC.
Some say the proposals would ultimately benefit the tech giants. Small companies, meanwhile, may struggle to build new systems and teams dedicated to overseeing dicey content. Whatever happens is likely to have profound implications for how users experience social media.
In response to concerns about how the platforms moderated harmful and false posts, the tech titans defended their strategies. Zuckerberg cited the tags added to some 150 million posts that misrepresented the 2020 presidential election. Pichai said YouTube removed 13,000 channels for promoting violence and extremism between October and December 2020.
"There's a lot of impressive numbers in there," Carmen Scurato, president of the advocacy group Free Press, said during a livestream event prior to the hearing. "They're grading their own homework."
"Don't get wowed by these statistics," Dr. Joan Donovan from the Shorenstein Center at Harvard said during the YouTube livestream with Scurato.
Coalitions like the Real Facebook Oversight Board want more than numerical evidence.
The group of advocacy organizations and nonprofits formed in late 2020 to tackle the slew of Spanish language posts that violate Facebook's policies but aren't caught by its algorithms.
"What kind of investment is Facebook making on the different languages to make sure that we have more of an accuracy?" asked Rep Tony Cárdenas, a Democrat representing a heavily Latino portion of the San Fernando Valley.
Zuckerberg pointed to Facebook's international fact-checking program, an initiative he said is "something we invest a lot in and it will be something we continue to invest more in."
But advocates cast doubt.
"We are not convinced one bit by Zuckerberg's empty promises and roundabout answers meant to distract us from the truth," said Brenda Victoria Castillo, president and CEO of the National Hispanic Media Coalition.
From Your Site Articles
Related Articles Around the Web
Francesca Billington
Francesca Billington is a freelance reporter. Prior to that, she was a general assignment reporter for dot.LA and has also reported for KCRW, the Santa Monica Daily Press and local publications in New Jersey. She graduated from Princeton in 2019 with a degree in anthropology.
https://twitter.com/frosebillington
francesca@dot.la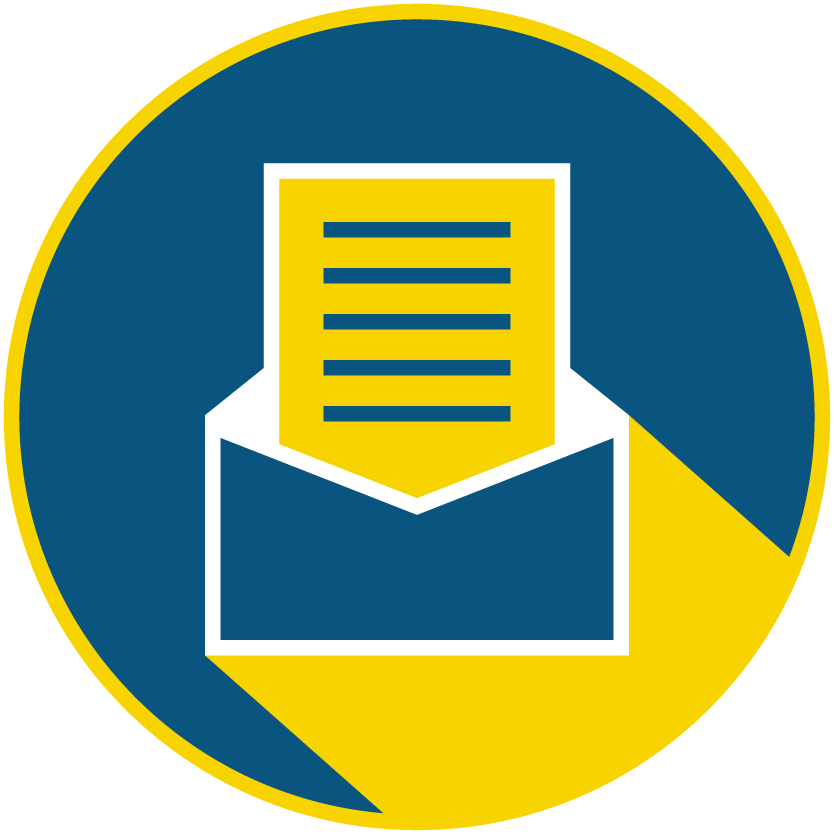 Subscribe to our newsletter to catch every headline.
04:00 AM | October 29, 2021
Pejman Nozad, a founding managing partner at Pear VC, joins this episode of LA Venture to discuss Pear VC's current initiatives, including its accelerator and fellowships. He's seen as one of the most successful angel investors in the area, and for good reason: he has made more than 300 investments in his lifetime.
"I'm a child of revolution and war and difficult times," said Nozad of his upbringing in Iran during the revolution.
Nozad went to college before dropping out. That's when his brother told him about his dream to go to America. After his brother was denied a visa multiple times, Nozad went himself to the embassy and got lucky; the woman in charge of the process liked him enough to approve him.
"When you're in [your] early twenties, you don't analyze much of the future. And then your risk-takers. I came to America in 1992 with $700 and I didn't speak any word of English," said Nozad.
Nozad went from working at a carwash, then a yogurt shop, to a (now famous) Persian rug store in Palo Alto. Many of his clients happened to be CEOs and venture capitalists; Nozad wanted to be part of that community.
"I was very lucky because I had access to people who normally nobody can see them, but I was hanging out with them at Sunday barbecues while selling carpets," said Nozad.
In his early days as an investor, Nozad bet on companies that included Dropbox and DoorDash. He said he took inspiration as a venture capitalist in lessons he learned from his time playing professional soccer in Iran.
"In soccer, you can score minute one, or you can score at minute 90. Both of them [are] one goal and you can win the game. So, when you go to fundraise, don't get disappointed if you hear a lot of nos, because the yes could be the last meeting after the whole two months," he said.
Want to hear more L.A. Venture? Listen on Apple Podcasts, Stitcher, Spotify or wherever you get your podcasts.
dot.LA Engagement Intern Joshua Letona contributed to this post.
From Your Site Articles
Related Articles Around the Web
Minnie Ingersoll
Minnie Ingersoll is a partner at TenOneTen and host of the LA Venture podcast. Prior to TenOneTen, Minnie was the COO and co-founder of $100M+ Shift.com, an online marketplace for used cars. Minnie started her career as an early product manager at Google. Minnie studied Computer Science at Stanford and has an MBA from HBS. She recently moved back to L.A. after 20+ years in the Bay Area and is excited to be a part of the growing tech ecosystem of Southern California. In her space time, Minnie surfs baby waves and raises baby people.
06:05 AM | January 25, 2022
Image courtesy of Shutterstock
The age of the creator is upon us.
After years of gaining momentum, the creator economy has gone mainstream. Payment processing platform Stripe estimates the number of individuals who now see themselves as full-time "creators"—those who use online tools to sell digital content—grew 48% in 2021, while earnings across the industry are expected to soon eclipse $10 billion.
Major brands have taken notice, as influencers can garner loyal social media followings that outpace those of many Hollywood celebrities. Meanwhile, some top-tier influencers now make more than S&P 500 CEOs. As more Gen Z creators enter the workforce—looking for opportunities beyond traditional models—the industry is poised to grow at a breakneck pace. We talked with Famous Birthdays founder Evan Britton, whose platform tracks and measures the industry, as well as several emerging influencers about what to watch for over the coming year.
1. Gaming Influencers Grow
There is more gaming content now than ever. According to TwitchTracker, which catalogs streamers, 2021 was the most popular year ever for Twitch, which averaged more than 3.1 million daily viewers at its peak in May 2021. January 2022's numbers (2.9 million) are not far behind.
"Twitch streamers have highly engaged fans," said Britton. He pointed to Twitter as an example of a platform where many brands and personalities find it "hard to get engagement," yet where many streamers routinely manage to draw "thousands of likes and comments."
"Their fans are so engaged with them because they're watching them for hours on end," he added. "They just want more content."

Even though demand for gaming content is up, expect gaming creators to become more strategic about repurposing content in 2022.
"As a streamer, one of the biggest things right now is finding ways to continue to grow while being efficient," said gamer and Twitch streamer Nick Bartels. In the past, influencers in the gaming world would commit many hours to livestreaming their adventures—but when the game was over, traditionally, so was the stream, and few did anything with the resulting content.
Expect to see creators looking for ways to funnel growth into platforms even when they aren't streaming. Bartels said he's looking to work with an editor who can repurpose much of the live content he creates.
"One of the bigger concerns is burnout over air time," said Bartels. "It's part of the grind initially, but the last thing you're going to want to do after you stream is edit. You want to have some life balance."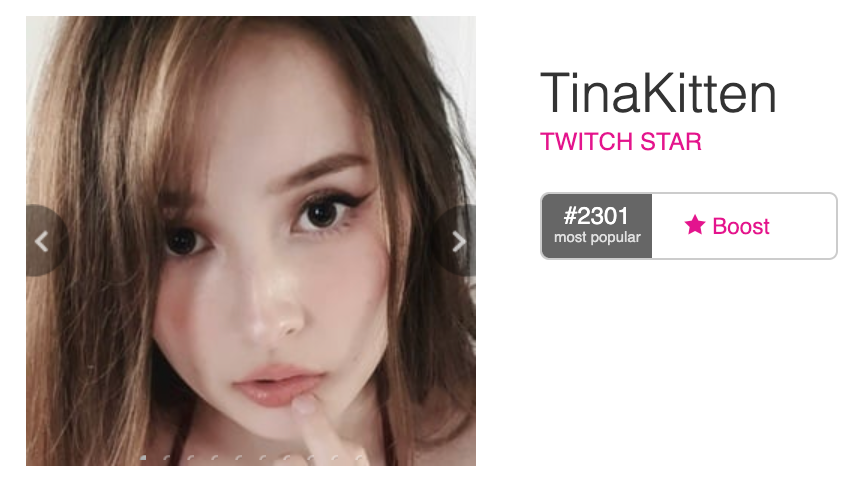 TinaKitten/ Famous Birthdays
Famous Birthdays' Gaming Influencers to Watch
2. The Blockchain Provides a New Source of Income and Experimentation
In years past, influencers relied largely on advertising dollars to monetize their massive audiences and provide them with an income. More recently, however, the blockchain—including cryptocurrency and NFTs— have stepped in, providing a new way to create community while growing revenue.
"The growth of cryptocurrency followed by the explosion of NFTs was a big trend in 2021 that will continue into 2022," said Britton. "Last year, creators sold digital art and communities sold limited edition collectables offering unique access and clout. This year, offerings will become even more creative."
Britton said one driver of this trend is entertainment and engagement. NFTs, or non-fungible tokens, provide a way for influencers to reward their most engaged users, as well as a way for audiences to literally invest in the creators they love. "I think it's a fun way for people to get involved and be part of a community," he noted. As creators build engaged communities of their own, NFTs could provide additional methods for them to monetize.
But there has been a dark side to influencers' interest in crypto. Earlier this month, Kim Kardashian and Floyd Mayweather were among a number of influencers accused of taking part in an online pump-and-dump crypto scam. TikTok has since banned promotional content related to financial services, including cryptocurrency, by adding them to its list of "globally prohibited industries."
While it remains to be seen just how effective NFTs will be as an investment tool, expect interest in the space to continue to grow.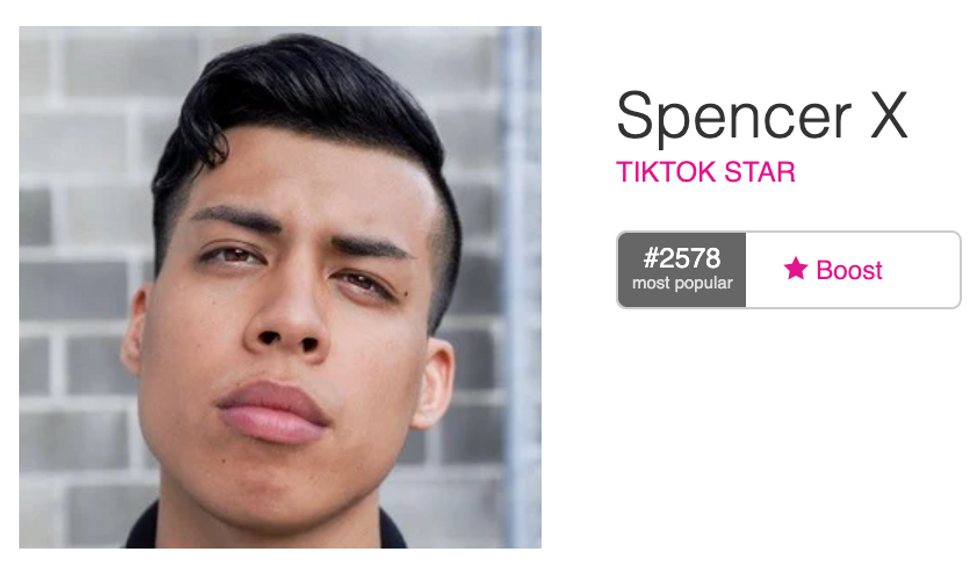 Spencers/ Famous Birthdays
Famous Birthdays' Influencers with NFT Projects to Watch
3. More Fun with Food
Food has emerged as a growing subset of the influencer economy, and several new platforms launched in 2021 looking to seize on that growing interest. Restaurants large and small have taken notice.
"One huge tailwind on TikTok has been creators offering up their unique recipes and fun takes on food," said Britton, who expects this trend to build throughout 2022. "TikTok is about fun, short videos. Everybody loves food and a lot of people like making food. It just has a lot of natural product-market fit with TikTok."
Videos showing food can be instrumental in convincing consumers to try new restaurants or menu items. In a survey by restaurant marketing firm MGH, 36% of TikTok users said they have visited or ordered food from a restaurant after seeing a TikTok video featuring that establishment.
Influencer Cassie Sharp found success in 2021 by creating bite-sized content around food challenges, like her popular "five random ingredients" challenge.
"I'm trying to find new challenges that garner similar engagement, and take short-form videos and turn them into long-form content so that I can take some of those views on my shorts and apply them on my long-form videos," she said, highlighting a trend common among creators in all verticals: repurposing content.
"The greatest thing about short-form content is you can throw it out there and see what catches," Sharp added. "If I get an audience for a specific short-form video, when I start making long-form videos people are already comfortable with it."
Her biggest takeaway so far: Clear bowls are essential for creating engaging food videos. "It's just more interesting to watch the butter and brown sugar melt together," she said.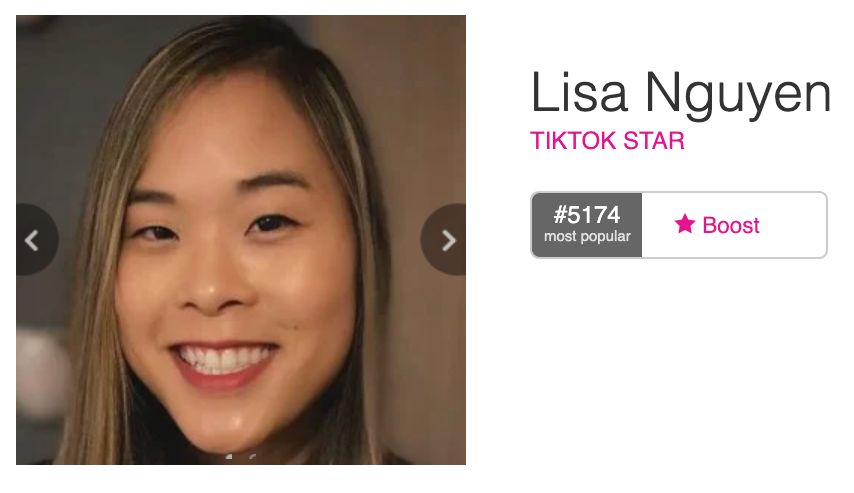 Lisa Nguyen/ Famous Birthdays
Famous Birthdays' Food-Focused Influencers to Watch
4. Social Shopping Upends Ecommerce
The pandemic helped cement ecommerce's rapidly growing advantage over brick-and-mortar shopping. As more influencers take to livestreaming platforms, expect the nature of online shopping to change.
"Facebook, Instagram and TikTok each facilitate live-shopping and YouTube launched livestreams to promote shopping ahead of the 2021 holiday season," noted Britton, who added that he expects live-shopping to become increasingly popular in 2022. "It took a while to get here, but it's growing."
Gen Z is certainly keen to buy in real time. Survey results from the 2022 Instagram Trend Report show 27% of users aged 13 to 24 shop directly on social media.
Instagram's native affiliate tool is just one example of this trend in action. The platform began testing the tool in 2021, incentivizing creators to include shoppable content not just in their feeds but also in their Instagram Stories and livestreams.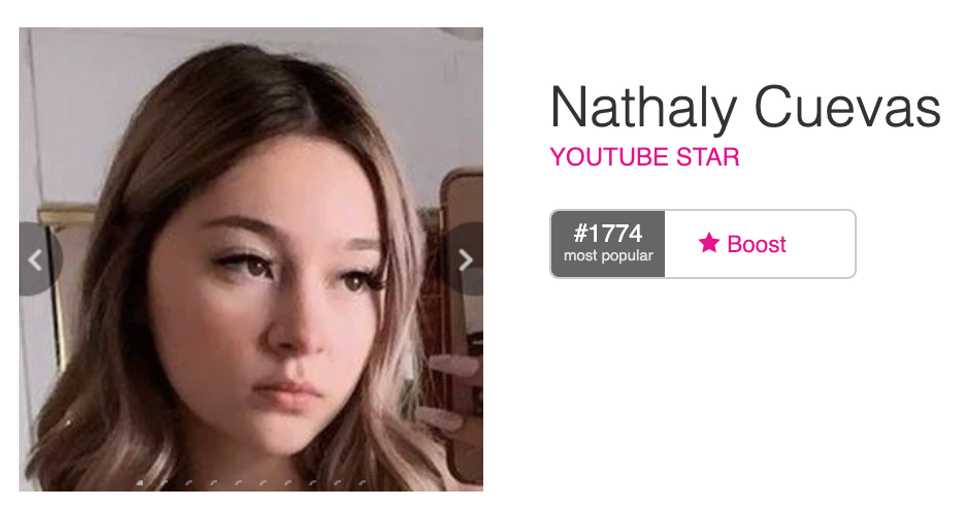 Nathaly Cuevas/ Famous Birthdays
Famous Birthdays' Ecommerce Influencers to Watch
Correction: An earlier version of this story misspelled Nick Bartels' last name.
From Your Site Articles
Related Articles Around the Web
Jolene Latimer
Jolene Latimer has her Master of Arts in specialized journalism and writes about sports, entertainment and personal finance.