The Influencer to Social Media Manager Pipeline Is About to Take Off
Kristin Snyder
Kristin Snyder is dot.LA's 2022/23 Editorial Fellow. She previously interned with Tiger Oak Media and led the arts section for UCLA's Daily Bruin.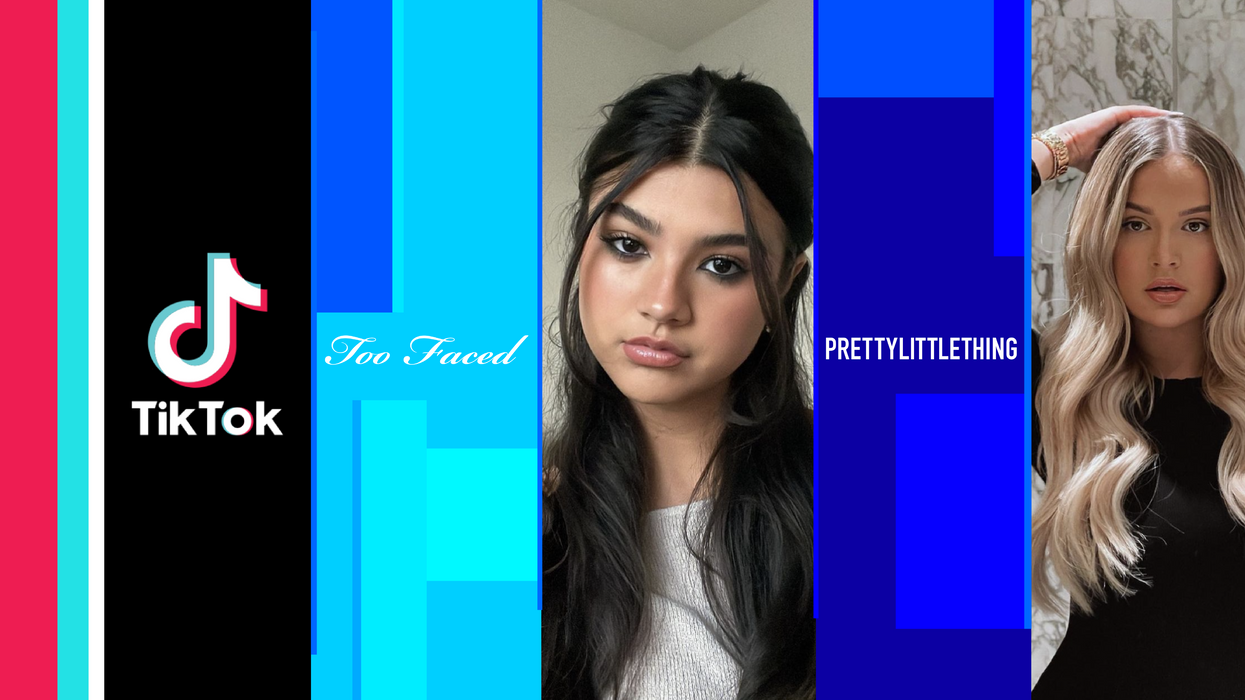 Evan Xie
This is the web version of dot.LA's daily newsletter. Sign up to get the latest news on Southern California's tech, startup and venture capital scene.
Some analysts estimate that the overall influencer marketing market has surpassed $7 billion. But as influencer marketing has evolved, so has the relationship between brands and creators. The latest trend? Hiring influencers as in-house staff.
---
The most recent example is Too Faced. Last week, the makeup company announced that it is tapping TikTok star Sara Echeagaray as the company's first creative director in residence. The year-long contract gives Echeagaray the power to consult on product development, social media posts and creative projects. As Too Faced re-thinks its approach to online content, global brand president Tara Simon told Glossy that they hired Echeagaray specifically because she "lives and operates in the world where we're growing so much."
Too Faced isn't alone in bringing content creators behind the scenes. In 2021, fashion company PrettyLittleThing hired British influencer and "Love Island" star Molly-Mae Hague as the company's UK Creative Director. Since then, Hague has launched multiple clothing collections through the brand and claims to work 13 hour days in preparation for fashion showcases.
Kitchenware brand Made By Gather and toy company Nerf are also employing TikTok stars. In 2021, Sophie Lightning began her almost two year role running Nerf's social media as the company's "Chief TikTok Officer. In February, she joined Made By Gather with the same title. The role puts Lightning in charge of guiding the brand's online personality, including scripting skits and copywriting for Made By Gather's various accounts.
According to Too Faced's global brand president Tara Simon, the company hired Echeagaray specifically to get insight from younger consumers. "We don't have just one person who's at the head of all of creative, so we can take more input than we would have been comfortable taking in the past," Simon told Glossy.
Of course, Echeagaray's seven million TikTok followers help too.
From an influencer's perspective, working more directly with brands helps yield a steady paycheck. Those who solely rely on brand deals have told dot.LA that payments from partnerships are often inconsistent and vary in size. Hague's deal with PrettyLittleThing earns her seven figures a year.
These creative corporate roles also set content creators up for a future career outside of influencing. Social media fame is notoriously fickle, and it's difficult to maintain longevity. Having corporate experience on their resume might prepare an influencer for a time beyond the social media spotlight.
But there are drawbacks as well. As one of PrettyLittleThing's public faces, Hague has been criticized for her comments about the company's labor practices. In 2020, it was revealed that workers at the brand's parent company's factory were paid only $4.36 an hour. Factory employees have gone so far as to push back on her comments complaining about her workload, and others have questioned if she will try to create change behind the scenes. In other words, being so directly tied to a company can put an influencer is an awkward position when there's criticism directed at the company.
Nevertheless, the influencer to social media manager pipeline is a sign of some stability in an otherwise precarious industry. As brands consider how they can leverage social media stars, expect to see influencers take a chance on a corporate position.
Kristin Snyder
Kristin Snyder is dot.LA's 2022/23 Editorial Fellow. She previously interned with Tiger Oak Media and led the arts section for UCLA's Daily Bruin.
https://twitter.com/ksnyder_db