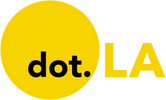 Get in the KNOW  
  on LA Startups & Tech  
X
Courtesy of Rivian
Rivian Recalls Basically Every Vehicle It Has Ever Made
David Shultz
David Shultz reports on clean technology and electric vehicles, among other industries, for dot.LA. His writing has appeared in The Atlantic, Outside, Nautilus and many other publications.
01:26 PM | October 10, 2022
On Friday evening, Rivian Automotive announced a recall on nearly every single vehicle it has produced so far.
According to documentation filed with the Nation Transportation and Highway Safety Administration, "The fastener connecting the front upper control arm and steering knuckle may have been improperly tightened … A loose steering knuckle fastener could separate, causing a loss of vehicle control and increasing the risk of a crash."
The recall affects 12,212 total vehicles spanning the R1S, R1T and delivery van platforms. In layman's terms, the car's suspension system has a loose bolt that can make the ride harsher or even result in a loss of steering control for the driver.
---
While undoubtedly bad news for the EV hopeful, the company has stated that there have been no reported injuries due to the defect. The fix for the problem–essentially just tightening the bolt–also appears to be simple and relatively cheap for Rivian to execute.

For context, recalls are relatively commonplace in the automotive industry. Though it's also worth mentioning that EV startups have been particularly susceptible to them due to the sheer quantity of new technology and engineering in each car. To that end, Toyota also recently had to pause production on its new EV, the bz4x, over safety concerns related to the wheels coming loose. The Chevy Bolt has also faced its share of recall issues.
Nonetheless, this is Rivian's third recall since May of this year. The company has previously had issues with airbags and seat belt anchors that required maintenance. Whether these three issues represent a concerning pattern or just normal growing pains for a company that only delivered its first vehicle 13 months ago remains to be seen, but the latest recall has taken its toll on the company's stock, which is down nearly 8.5% by early afternoon Monday.
David Shultz
David Shultz reports on clean technology and electric vehicles, among other industries, for dot.LA. His writing has appeared in The Atlantic, Outside, Nautilus and many other publications.
Rivian
Rivian CEO RJ Scaringe took to Instagram last weekend to answer questions from the public about his company and its future. Topics covered included new colors, sustainability, production ramp, new products and features. Speaking of which, viewers also got a first look at the company's much-anticipated R2 platform, albeit made of clay and covered by a sheet, but hey, that's…something. If you don't want to watch the whole 33 minute video, which is now also on Youtube, we've got the highlights for you.
Production Ramp

Scaringe calls production ramp the most important part of Rivian's business at the moment. To anyone who's been following the company closely this likely won't come as much of a surprise. "Production ramp drives so much of the business. It's core to our path to profitability, it's core to our customers who are waiting for their vehicles. It also allows us to get the whole organization humming, the supply chain, our production plant, our teams," says Scaringe. "You're going to see quarter over quarter more production units coming out, along with that the business really start to achieve its clear path to profitability."
Vertical Integration Enables Upgrades
At several points during the interview, Scaringe mentions vertical integration or explains how having control over the electronics and the entire tech stack will allow the company to improve and iterate on its vehicles even after they've been sold. This has always been a core philosophy for Rivian, and while the advantages of controlling everything in-house are easy to understand in the long run, it's also incredibly expensive in the short term compared to outsourcing aspects of production or buying off-the-shelf parts.
On the subject of upgrades, Scaringe says Rivian owners can expect to see improvements in their vehicles' mapping software. There's also an augmented reality feature coming that will allow drivers to place a virtual camera anywhere around their car in 3D space, which allows them to watch themselves drive on the main display, which theoretically could help with parking or other tight manuevers? The rear screen for the passengers in the back is also getting a slew of upgrades.
Adventure Network
Like Tesla, Rivian is building its own fast charging network. That's still happening, and Scaringe confirmed again that it will be an open network, available to non-Rivian EVs, too. Rollout will happen first in the United States, but the goal is to eventually deploy chargers all over the globe.
New Drive Units in addition to Enduro motor
Rivian has long promised a second, less expensive drivetrain configuration called the Enduro motor, which would be developed entirely in-house and will use a dual-motor configuration rather than the super high performance quad motor configuration supplied by Bosch that is currently on offer. Deliveries with the dual motor configuration could start as early as next month. There's also another drive unit coming somewhere down the line that's still unannounced, but Scaringe calls it a "really high performance drive unit." Based on Rivian's predilection for vertical integration, a smart bet might be that it's their own in-house quad motor, but that's merely speculation at this point.
Max Pack and Bidirectional Charging
Rivian's gargantuan extended range battery pack option is also still coming. Scaringe says he expects it sometime this summer and it will be available first on the dual motor configurations. Scaringe also confirmed that the company is working on a bidirectional charger that would allow customers to use their Rivian to send electrons out, either to the grid or into their house or wherever else. Bidirectional charging holds a lot of potential value, both for vehicle owners and the grid at large, but isn't possible without specific hardware. With the enormous size (130 kWh+) of some of these vehicles' batteries, bidirectional charging could be a real selling point for the company.
R2
Nothing new on Rivian's next generation of vehicles, which are purportedly going to be significantly cheaper and designed for much larger volumes.No update from Scaringe on the timetable either, so we'll assume it's still pegged to 2026. Here's the best shot of the R2 we've seen so far.
RJ Scaringe InstagramRJ Scaringe Instagram
David Shultz
David Shultz reports on clean technology and electric vehicles, among other industries, for dot.LA. His writing has appeared in The Atlantic, Outside, Nautilus and many other publications.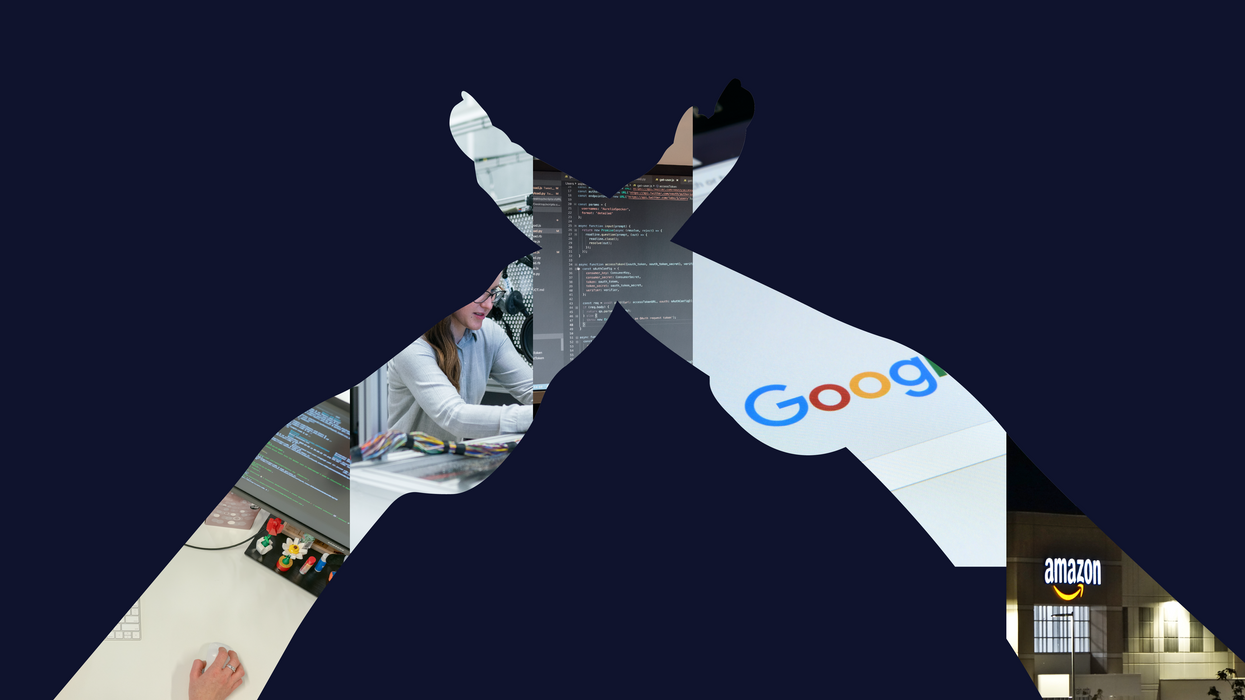 Evan Xie
A new report in Bloomberg suggests that younger workers and college graduates are moving away from tech as the preferred industry in which to embark on their careers. While big tech companies and startups once promised skilled young workers not just the opportunity to develop cutting-edge, exciting products, but also perks and – for the most talented and ambitious newcomers – a relatively reliable path to wealth. (Who could forget the tales of overnight Facebook millionaires that fueled the previous dot com explosion? There were even movies about it!)
But aside from the intensity and hype around employment-eradicating AI apps, the big tech story of 2023 has been downscaling, belt-tightening, and massive layoffs. So far this year, tech companies have laid off thousands of workers, while cutting back on compensation packages, fringe benefits, and some of the other amenities and perks that made these jobs so sought after in the first place.
According to data compiled by Bloomberg, tech has shed nearly 200,000 jobs just since October, more than twice the number of layoffs that have hit the financial sector. Additionally, data on industry pay from Levels.fyi suggests that overall compensation packages within the industry have dipped as much as 25% in the past year. The rate at which these layoffs are happening also doesn't seem to be slowing down very much, and may still even be increasing month-over-month.
Layoffs aren't just bad PR that make current employees nervous and potential new hires dubious. They also mean there are simply fewer hands on deck at these companies to collaborate on important jobs; major rounds of layoffs also mean more work for the employees who got to keep their gigs. Meta, Amazon, Alphabet, and Twitter have all massively reduced the size of their workforce, including teams that deal with important time-sensitive tasks, such as fact-checking or community moderation. Those jobs don't stop needing to be done because the people doing them got laid off; it's just now more work for fewer staffers.
Many tech companies also rely on the promise of lucrative stock options when recruiting top graduates with significantly in-demand skills. But with tech stocks slumping in 2022, and bouncing back this year mainly on the backs of the AI craze, embarking on a new career with a brand like Meta or Amazon suddenly seems less appealing than it did just a few years ago.
According to Insider, anecdotal evidence from job forums like Blind and other communities such as Reddit also indicate that the "rise-and-grand" hustle mindset so prevalent in the industry – which became synonymous with tech culture during the last startup wave – has led to widespread stress, discontent, and burnout among employees, many of whom are purposefully seeking jobs outside the industry now that the big paydays are also drying up. The Washington Post reported that disaffected Amazon employees in Seattle – fed up with layoffs, return-to-office mandates, and some of the company's other practices – are currently attempting to organize a mass walkout.
Within the tech industry, the massive hype around AI has been something of a reprieve from this torrent of bad news. But from the perspective of young people considering careers in tech, the industry's love affair with thinking machines may also be triggering some concerns about the future.
In late April, Dropbox announced it would lay off 500 employees – around 16% of its total workforce – and use the savings to build out an AI division instead. CEO Drew Houston explained that "I'm determined to ensure that Dropbox is at the forefront of the AI era." IBM CEO Arvind Krishna echoed a similar sentiment in May, suggesting that his company will pause hiring for roles that could potentially be replaced with AI in the near future. He suggested, over the next five years, IBM will likely replace 30% of its employees – around 7,800 people – with apps.
It shouldn't be that terribly surprising when young people develop cold feet about entering an industry that's already decided they're irrelevant, with CEOs simply biding their time before they can fire everyone working on the floors below them. But even beyond the personal stakes, it's also possible that young people are turning their backs on technology due to a reputational downgrade.
That said, some tech firms dominate both the top and bottom of Axios Harris' annual "brand reputation survey," which investigates how American adults feel about various companies. IN particuar, tech companies that produce tangible products or offer vital services continued to perform very well on the survey, with Samsung, Amazon, Apple, and Sony receiving positive appraisals from about 80% of surveyed adults. Conversely, social media and related internet companies – including Google, TikTok, Meta, and Twitter – found themselves near the bottom of the list, with reputation scores around the 60% line. That's around the same level as bankrupted crypto exchange FTX.
Anecdotally too, it appears that many recent grads who would otherwise be pursuing careers in tech are moving over to the banking industry instead. As one global talent partner told Bloomberg, while tech course-corrects by dropping tens of thousands of workers, "on Wall Street, you work really hard and you make a lot of money. That's the deal."
In light of this moment, JPMorgan Chase, in particular, has ratcheted up its recruiting. The company's workforce jumped 8% in the first quarter of 2023 vs. one year ago. All other factors aside, many of the top college grads are simply going to follow the money. Right now, that's clearly leading them to the financial sector.
Lon Harris
Lon Harris is a contributor to dot.LA. His work has also appeared on ScreenJunkies, RottenTomatoes and Inside Streaming.