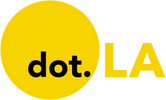 Get in the KNOW  
  on LA Startups & Tech  
X
Rad E-Bikes Lawsuit Signals New Scrutiny for E-Bike Manufacturers
Steve Huff
Steve Huff is an Editor and Reporter at dot.LA. Steve was previously managing editor for The Metaverse Post and before that deputy digital editor for Maxim magazine. He has written for Inside Hook, Observer and New York Mag. Steve is the author of two official tie-ins books for AMC's hit "Breaking Bad" prequel, "Better Call Saul." He's also a classically-trained tenor and has performed with opera companies and orchestras all over the Eastern U.S. He lives in the greater Boston metro area with his wife, educator Dr. Dana Huff.
01:15 PM | August 24, 2022
Tragedy struck the Steinsapir family on January 31, 2021, when 12-year-old daughter Molly was gravely injured while riding as a passenger on a Rad Power RadRunner e-bike. The accident occurred in Pacific Palisades while Molly was riding on the bike's rear rack. She suffered a severe brain injury—the girl underwent multiple surgeries but passed away just two weeks later.
In early August, the LA Times reported that Molly's attorney parents, Jonathan and Kaye Steinsapir, filed suit in a Los Angeles court against Seattle-based Rad Power Bikes, alleging negligence and product defects led to their daughter's death.
---
The Steinsapirs' suit comes as the micromobility industry continues a strong recovery from the lows of the COVID-19 pandemic. According to recent data from the U.S. Bureau of Transportation Statistics (BTS), the number of docked bikeshare systems has nearly doubled in the past five years, with over 100 such systems in operation nationwide. In addition, the number of individual docking stations has also grown, with 8,457 currently in use.
It's also a highly visible recovery: Travel to one of several major cities like Austin, Los Angeles or New York, and you'll eventually spot someone zipping down the street on one kind of electric ride or another.
Molly Steinsapir was a passenger on a privately-owned RadRunner e-bike when her 11-year-old friend, who was steering, lost control. The friend was only mildly injured in the accident, and her account of what happened led the Steinsapirs to believe that the product defects such as issues with the RadRunner braking system played a role. In addition to arguing that the e-bike was defective, the lawsuit also alleges that Molly's Giro Sport Design Inc. helmet was flawed.
Responding to dot.LA's request for comment, Rad Power Bikes said, "The entire Rad Power Bikes team extends its deepest condolences to the Steinsapir family on the tragic loss of Molly Steinsapir. We are aware of the lawsuit that the family has filed. Rad Power Bikes does not comment on pending litigation, including this case, and therefore has no comment on the allegations in their complaint or the underlying accident."
The Steinsapir's suit goes explicitly after the bike and helmet makers. But, in general, it adds a new layer of litigation onto an industry already facing legal challenges on multiple fronts—such as when the city of San Diego sued several scooter companies in 2021 to ensure the firms would meet their obligations if they lost in court. Or when Lime was hit with a class-action lawsuit in 2020 that alleged, among other things, that the company didn't maintain its inventory, leading to accidents and injuries. Then there are the multiple web pages maintained by law firms with titles like "New York City Electric Scooter Accident Lawyer" and "E-Scooter Disability Lawsuit."
Additionally, as Jonathan Steinsapir told the Times, "Rad Power Bikes has simply turned a blind eye to the fact that children under 16, under 18 are using their products all over the country."
It's true as the Times reported that the buyer's manual for the RadRunner neglects to mention that the bike shouldn't be operated by people under 18 until near the end of the 57-page document. Olivier Taillieu, the attorney who filed suit on the couples' behalf, noted that e-bikes and scooters appeal to kids because "they take you places you wouldn't normally be able to go, which includes uphill."
Children can easily access motorized scooters and bikes even when companies appear to take precautions. Parents might have to use an ID to open an account to rent scooters from one of the nationwide services like Lime, but once that account is established, it's a no-brainer for kids to simply use their parents' credentials. Then children as young as 11 can access equipment capable of speeds up to 20mph on city streets. The American Academy of Pediatrics recognized the dangers three years ago when it recommended that no one under 16 operate e-scooters or electric bikes—the same year researchers called injuries from motorized scooter use "a rising epidemic."
As accidents happen and lawsuits mount, the e-bike industry will likely have to confront the prospect of more regulatory scrutiny from cities where they've established firm footholds.
Steve Huff
Steve Huff is an Editor and Reporter at dot.LA. Steve was previously managing editor for The Metaverse Post and before that deputy digital editor for Maxim magazine. He has written for Inside Hook, Observer and New York Mag. Steve is the author of two official tie-ins books for AMC's hit "Breaking Bad" prequel, "Better Call Saul." He's also a classically-trained tenor and has performed with opera companies and orchestras all over the Eastern U.S. He lives in the greater Boston metro area with his wife, educator Dr. Dana Huff.
steve@dot.la
06:00 AM | December 12, 2022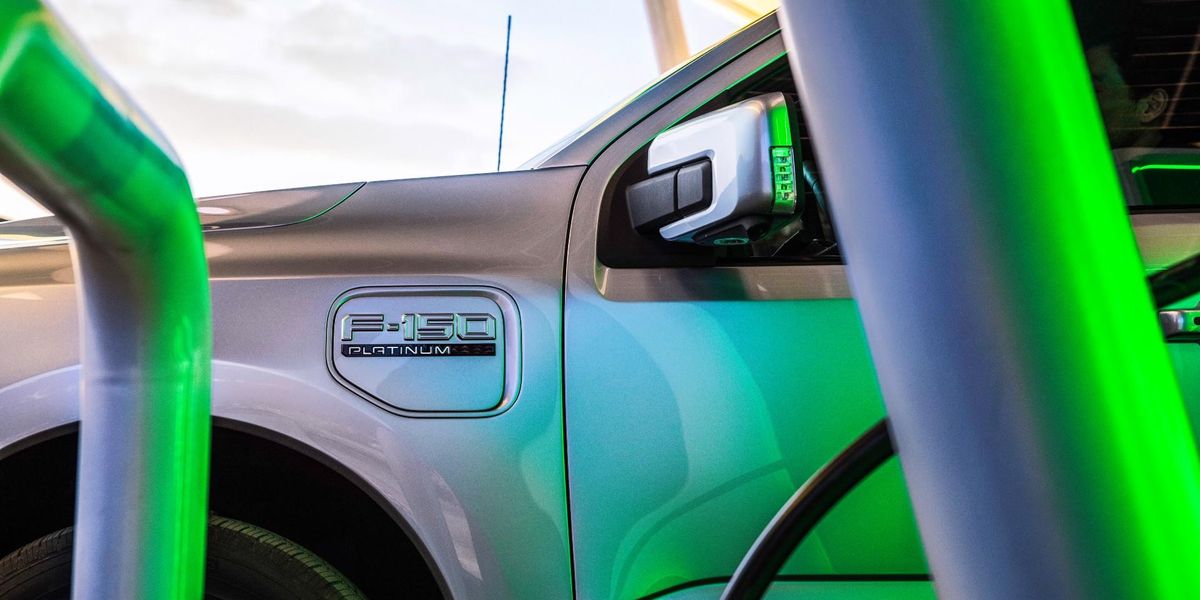 Photo courtesy of Ford
Pacific Gas and Electric is in the midst of enrolling customers into an ambitious new pilot program that seeks to use electric car vehicles as a means of powering daily life and stabilizing the grid.
The "Vehicle to Everything" pilot envisions a future in which automobiles not only draw their power from the electrical grid but can also strategically add electricity back in when demand is high — and generate some money for their owners along the way.
The concept of bidirectional energy flow using EV batteries isn't new, and dot.LA has covered various vehicle-to-grid endeavors in the past. But having a utility company as large as PG&E onboard could begin to transform the idea into a reality.
Though the program's website has been live for a few weeks, PG&E officially began to invite customers to pre-enroll starting on December 6th. The pilot has space for 1,000 residential customers and 200 commercial customers. PG&E isn't releasing the numbers for how many people have signed up so far, but Paul Doherty, a communications architect at the company, says he expects the enrollment period to take several months, stretching into Q1 2023.
On the residential side, customers can receive financial incentives up to $2,500 just for enrolling in the pilot. That money, says Doherty, goes towards the cost of installing a bidirectional charger at the customer's residence. The cost of installation varies according to the specifications of the residence, but Doherty says it's unlikely that $2,500 will cover the full cost for most users, though it may come close, with most installations ranging in the low thousands.
But there's more money to be had as well. Once the bidirectional charger is installed, customers can not only use the electricity to power their homes but also begin selling electricity back to the grid during flex alerts. Southern California residents may remember back in September when the electric grid was pushed to its breaking point thanks to an historic heatwave. During such events–or any other disaster that strains the system–customers can plug their vehicle in, discharge the battery and get paid.
Doherty says that users can expect to make between $10 and $50 per flex alert depending on how severe the event is and how much of their battery they're willing to discharge. That might not seem like a huge sum, but the pilot program is slated to last two years. Meaning that if California averages 10 flex alerts per year like in 2022, customers could make $1,000. That could be enough to offset the rest of the bidirectional charger installation or provide another income stream. Not to mention, help stabilize our beleaguered grid.
There is one gigantic catch, however. PG&E has to test and validate any bi-directional charger before it can be added into the program. So far, the only approved hardware is Ford's Charge Station Pro, meaning only one vehicle–the F-150 Lightning–can participate in the program. That should change soon as the utility company tests additional hardware from other brands. Doherty says they're expecting to add the Nissan LEAF, Hyundai's IONIQ 5, the KIA EV6 and others soon since it's just a matter of testing and integrating those chargers into the program.
One name notably absent from that list is Tesla. So far, the country's largest EV presence hasn't announced concrete plans for bidirectional charging, meaning there's no way for Tesla owners to participate in the pilot.
"We hope they come to the table as soon as possible," says Doherty. "That would be a game changer."
The commercial side of the pilot looks similar to the residential. Businesses receive cash incentives upfront to help offset the cost of installing bidirectional charger and then get paid for their contribution to stabilizing the grid in times of duress. PG&E says electric school bus fleets, especially, represent attractive targets for this technology due to their large battery capacity, high peak power needs, and predictable schedule–a strategy that mirrors what V2G pioneer Nuvve described to dot.LA back in October.
If California's plan to transition all new car sales to electric by 2035 actually succeeds — which would require it to add nearly two million new EVs to state roads every year — that's two million rolling, high power batteries with the potential to power our homes, our jobs and the grid at large. Getting there will be a colossal undertaking, but PG&E's pilot should be a litmus test of sorts, assuming they can figure out how to get more vehicles than the Ford Lightning into the program.
David Shultz
David Shultz reports on clean technology and electric vehicles, among other industries, for dot.LA. His writing has appeared in The Atlantic, Outside, Nautilus and many other publications.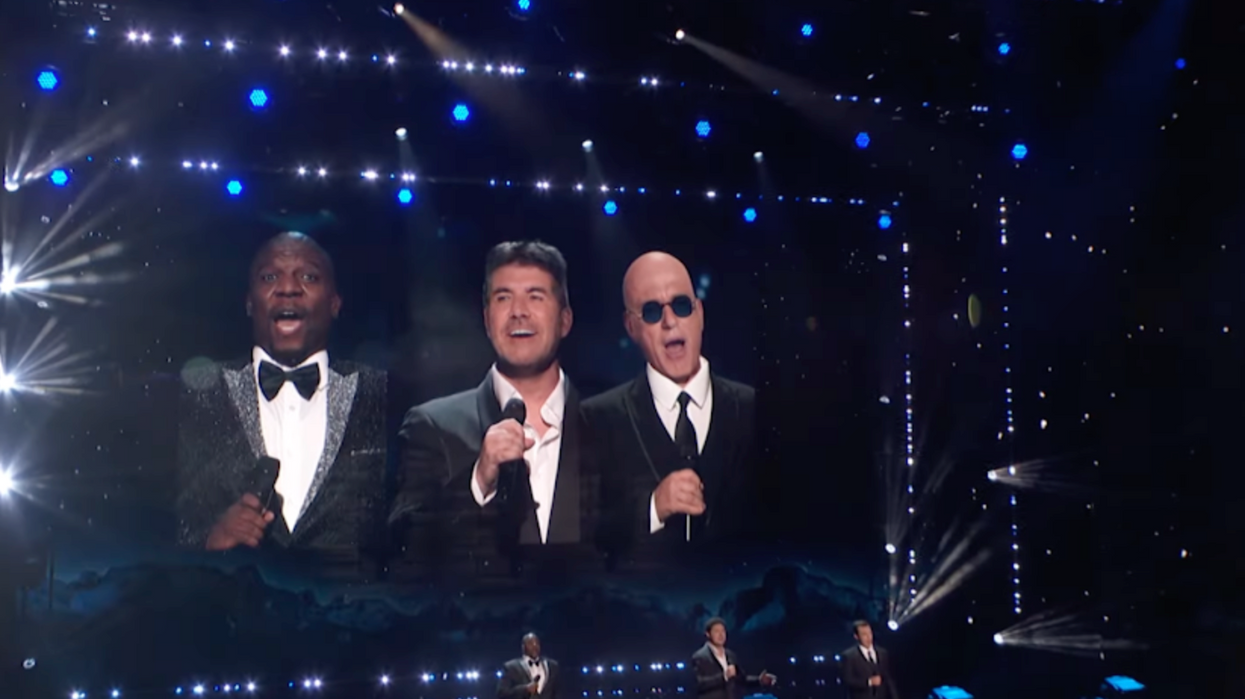 Courtesy of America's Got Talent
The Palisades Village is a 125,000-square feet outdoor shopping center designed to look like a luxurious resort town in a Bond movie. The pathways are cobblestone. The lights are outfitted to look like gas lamps. Every restaurant serves Italian food.

Rick Caruso, L.A. mayoral candidate and the architect behind the project and myriad other "faux-Italian" shopping centers, is well known for this sort of architectural theme: Cloning the riviera for the American imagination. But Tom Graham, the CEO of Metaphysic, an artificial intelligence company creating synthetically generated versions of real people, is unimpressed.
"This place is weird," he says, pointing to a patch of grass with a sign that says "Don't Walk on the Grass." "Why can't you walk on the grass?"
Graham is temporarily in Los Angeles along with Chris Umé — a VFX artist and the founder of Metaphysic. They're getting ready for "America's Got Talent" semifinals. Last month they wowed the judges with their hyperreal Simon Cowell avatar who sang Chicago's "You're the Inspiration" live on air.
Colloquially this type of content is better known as deepfakes. But, Graham says, what they're developing at Metaphysic, "is sort of beyond." Take, for example, their work with Miles Fisher — the most famous deepfake actor the world has ever known. Fisher is a Tom Cruise impersonator and the face behind @deeptomcruise. By now, you've probably seen Fisher as Cruise jumping over Keegan-Michael Key. Realizing there's bubblegum inside a lollipop. And putting his arms around Paris Hilton.
To achieve this hyperreal effect, Metaphysic uses a neural network that's patterned after the human brain. In the simplest terms, their technology processes data via an adaptive computing system that improves continuously. In the case of @deeptomcruise, this network inputs every image of Tom Cruise to output his every expression. His every wrinkle. The way Cruise's eyebrows furl when he talks.
Again, the concept of deepfakes is hardly a new one. But Ume's fakes aren't typical. When I first saw one, it took more than a few Google searches to convince my brain that the real Tom Cruise has never wrapped his arms around Paris Hilton. And that he's not actually on TikTok.
With millions of views, an appearance on 60 Minutes and featured in every publication from Vice to Today, the ersatz Tom Cruise is the face of Metaphysic's technological capabilities. The computational magic trick, however, is also just the tip of the iceberg.
Metaphysic's ultimate vision is to create a metaverse "so real that if after a month you tried to distinguish between the memories you made in the digital world you wouldn't be able to distinguish them from the physical one," says Graham. In short, he adds, "we want to make the content more important than the format."
But here at the frontier of artificial intelligence, there's a shadow following the deep-learning robot. Most notoriously, is the issue of deepfake porn. Reddit has already had to ban two different synthetic media subreddits (the most recent ban was instituted this past June) according to Unite.AI because so many "People kept requesting deepfake porn."
"I think the most fundamental problem of the misuse of AI-generated synthetic media is the erosion of the public's trust in all online media," says Siwei Lyu, director of University of Buffalo's Media Forensic Lab and the founding co-director of the university's Center for Information Integrity (CII). "By creating illusions of an individual's presence and activities that did not occur in reality, deepfakes can cause actual harm when they are weaponized."

For instance, Lyu says, "a fake video showing a politician engaged in inappropriate activity" could sway an election. Or, he adds, "a falsified audio recording of a high-level executive commenting on her company's financial situation could send the stock market awry."

As such, says Wael Abd-Almageed, a research director at USC's Information Sciences Institute, "if we want to continue to use artificial intelligence to create synthetic content, which is a fact of life, at least we need to create a signature or watermark to identify that the data is fake."
Graham says Metaphysic has every intention of "bringing awareness to these issues." But, he adds, "the technology is moving forward either way."
Graham insists, that the issues around hyperreal, AI-generated content is a concern held primarily by people 60 or older who find themselves inside their social media feedback loop.
"We've looked at this," he says. "And people who use words like 'fear,' 'scared,' 'future,' are all older people who share news clips about deepfakes on Facebook. Most people under the age of 40 have a very different understanding of this stuff. Millennials and Gen Z can really see its potential."
To be clear, so does Lyu.
"For instance, used in the movie and advertisement industry, these technologies can lead to a significant reduction in cost and improved flexibility," he says. Or, he adds, "to create multilingual versions of the same video."
Metaphysic is not making any money from their deepfake Tom Cruise videos, but the technology they're developing is key to the soon-to-be $824 billion industry they're a part of. For now, Umé says his interest in hyperreal AI-generated content goes beyond the financial. His roadmap for Metaphysic is, more than anything, penned to Metaphysic's larger philosophy:
"If you perceive something to be real," says Graham. "Is it any less real?"
On a patch of grass on the outskirts of the Palisades Village, TikToker Larsen Thompson begins teaching Fisher the moves for the early summer viral dance "Jiggle Jiggle." This is the first of four @deepTom videos that the crew will shoot today. Later, Fisher will sample some ice cream. Then he'll flirt with a Russian influencer before singing with pop-music singer-songwriter Dudley Alexander.
Of course, the version of each performance you'll see will not feature Fisher at all. You'll only see Tom Cruise.
Fisher, a natural performer, picks up the TikTok dance quickly. Umé begins filming the action with his iPhone. Meanwhile Graham is busy managing the interests of one of Metaphysic's AI-generated avatars that's scheduled to appear in "America's Got Talent."
The team makes it all look easy. But Umé and Graham insist that developing their hyperreal content takes a lot of work.
Applying Tom Cruise's face onto Fisher's, Umé says, "is more than just pushing a button." To that end, Umé describes the technology the way a 19th-century pictorialist might have: weaving his AI-generated content from a scientific to an expressive medium.
According to Graham, this approach distinguishes Umé from the growing number of people working in synthetic media.
"Chris is a perfectionist," Graham says, adding that although "there are nine or 10 companies in the synthetic media space, no one possesses the same level of attention to detail as Chris."
Ironically then, it's Umé's human touch that separates his model from face-swapping apps like Reface. And web-based platforms for creating videos with AI avatars and voices like Synthesia.
Ultimately, Umé says, his goal is to create such an immersive experience that he's personally able to sit at his kitchen table and have breakfast with his grandmother who lives halfway across the world and to really feel like she's right there with him, in the room.
Adding, "I want to be able to save that memory and share it with my grandkids."
Simon, Terry, and Howie Sing "Nessun Dorma" on Stage?! Metaphysic Will Stun You | AGT 2022
Andrew Fiouzi
Andrew Fiouzi is an editor at dot.LA. He was previously a features writer at MEL Magazine where he covered masculinity, tech and true crime. His work has been featured in the Los Angeles Times, Long Reads and Vice, among other publications.