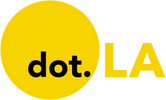 Get in the KNOW  
  on LA Startups & Tech  
X
Sam Blake
Sam primarily covers entertainment and media for dot.LA. Previously he was Marjorie Deane Fellow at The Economist, where he wrote for the business and finance sections of the print edition. He has also worked at the XPRIZE Foundation, U.S. Government Accountability Office, KCRW, and MLB Advanced Media (now Disney Streaming Services). He holds an MBA from UCLA Anderson, an MPP from UCLA Luskin and a BA in History from University of Michigan. Email him at samblake@dot.LA and find him on Twitter @hisamblake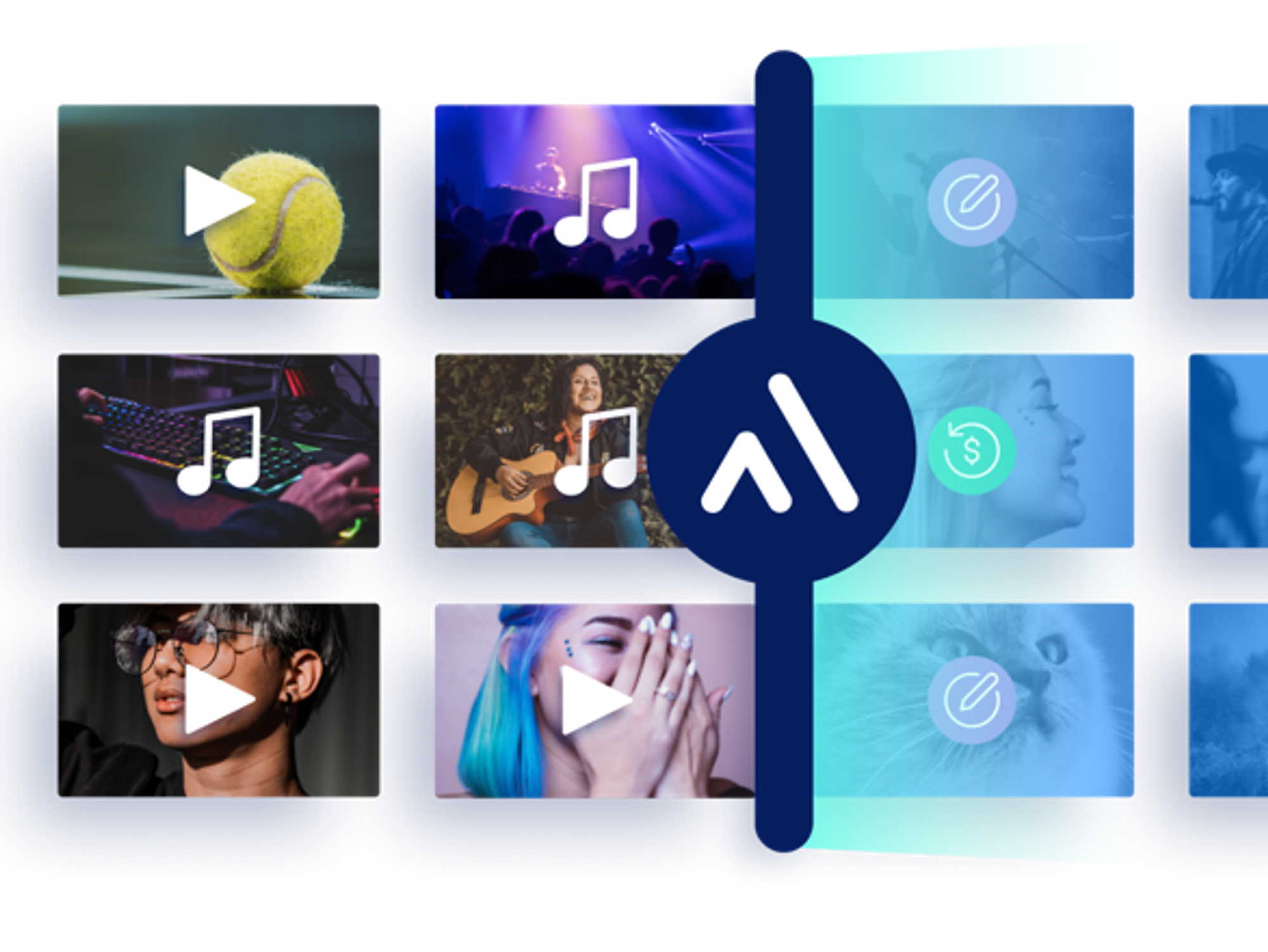 The digital copyright management system Pex scored a $57 million investment as it attempts to become a larger player online.
Chinese conglomerate Tencent and its subsidiary Tencent Music Entertainment participated along with investing firms the CueBall Group, NextGen Ventures Partners, Amarinthine and others.
Pex has built what it calls its "attribution engine" — free for rights holders and creators — to identify, attribute and license content on the internet.
---
The volume of music and video on the internet has grown exponentially with the popularity of social media and other online channels. In 2018, for example, 621 hours of content were uploaded to YouTube every single minute, said Pex Head of Business Development Wilson Hays.
Pex, founded in 2014, would not say what platforms it works with but said that its service helps these companies remain in legal compliance and limit the need to take down unlicensed material. Last year Pex bought Dubset, a rights management platform for music used on streaming services.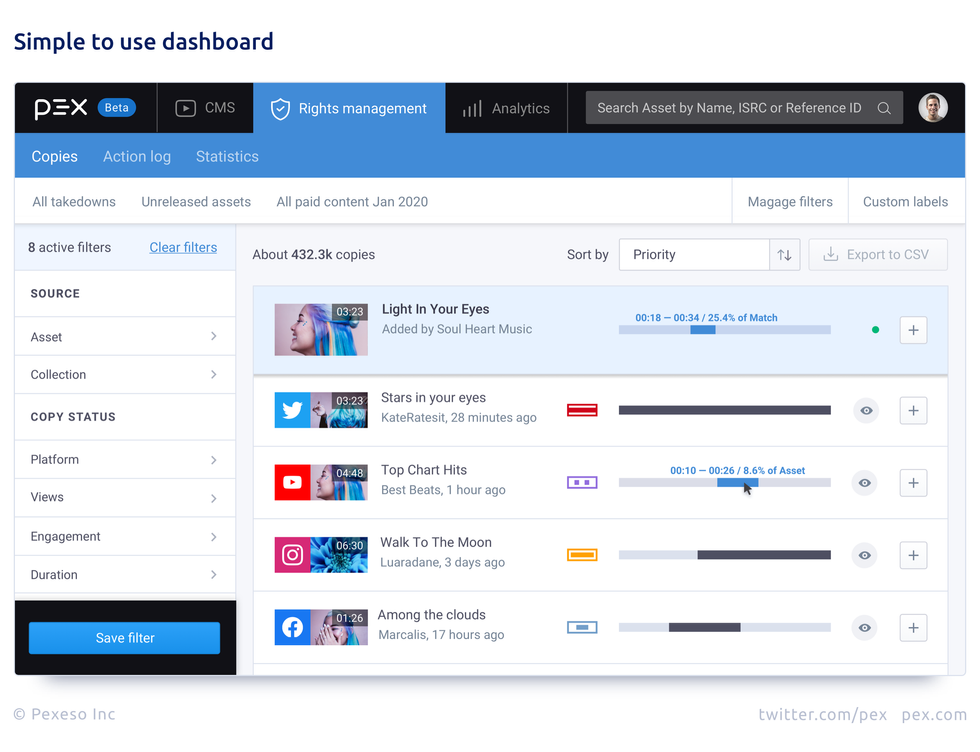 Pex's song-tracking dashboard
Governments across the world are rethinking what responsibility platforms should have for the content they publish. In the EU, for example, a new law coming into force this summer will effectively shift the burden of copyright compliance to platforms, and add new guidelines asking rights holders to make greater efforts to license music and other content that appears on its site. In the U.S., Congress has floated making illegal streaming a felony as part of its stimulus bill discussions.

"We don't see that there's a way to do that currently without some sort of underlying infrastructure that can tie multiple sides together," Hays said.
Beyond working with the typical stakeholders, Pex partners with law enforcement agencies to help them identify and prevent toxic content from appearing on user-generated content platforms, Hays said.
"It's not just enterprise software," said Hays, "It's really becoming more of a marketplace," adding that new partnerships and customers the company plans to announce in the coming months will show that in a new light.
Sam Blake
Sam primarily covers entertainment and media for dot.LA. Previously he was Marjorie Deane Fellow at The Economist, where he wrote for the business and finance sections of the print edition. He has also worked at the XPRIZE Foundation, U.S. Government Accountability Office, KCRW, and MLB Advanced Media (now Disney Streaming Services). He holds an MBA from UCLA Anderson, an MPP from UCLA Luskin and a BA in History from University of Michigan. Email him at samblake@dot.LA and find him on Twitter @hisamblake
https://twitter.com/hisamblake
samblake@dot.la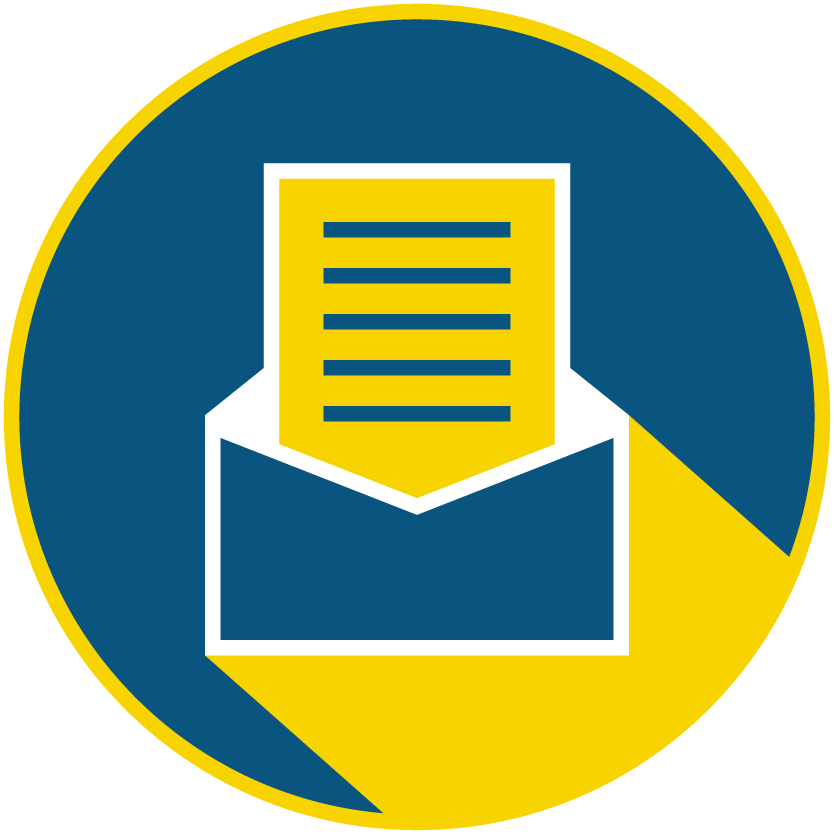 Subscribe to our newsletter to catch every headline.
Christian Hetrick
Christian Hetrick is dot.LA's Entertainment Tech Reporter. He was formerly a business reporter for the Philadelphia Inquirer and reported on New Jersey politics for the Observer and the Press of Atlantic City.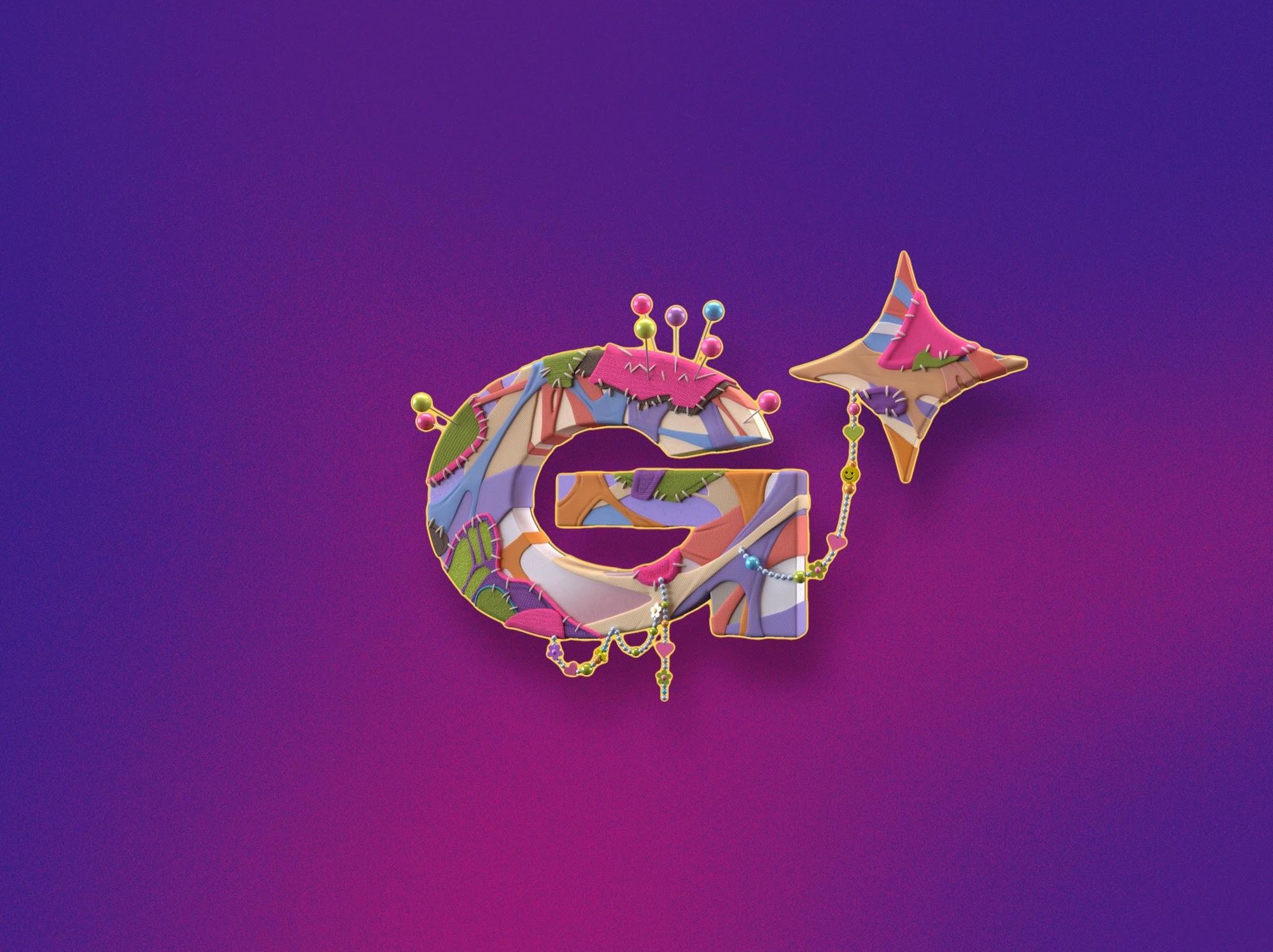 When avatar startup Genies raised $150 million in April, the company released an unusual message to the public: "Farewell."
The Marina del Rey-based unicorn, which makes cartoon-like avatars for celebrities and aims to "build an avatar for every single person on Earth," didn't go under. Rather, Genies announced it would stay quiet for a while to focus on building avatar-creation products.
Genies representatives told dot.LA that the firm is now seeking more creators to try its creation tools for 3D avatars, digital fashion items and virtual experiences. On Thursday, the startup launched a three-week program called DIY Collective, which will mentor and financially support up-and-coming creatives.
Similar programs are common in the startup world and in the creator economy. For example, social media companies can use accelerator programs not only to support rising stars but to lure those creators—and their audiences—to the company's platforms. Genies believes avatars will be a crucial part of the internet's future and is similarly using its program to encourage creators to launch brands using Genies' platform.
"I think us being able to work hands on with this next era—this next generation of designers and entrepreneurs—not only gets us a chance to understand how people want to use our platform and tools, but also allows us to nurture those types of creators that are going to exist and continue to build within our ecosystem," said Allison Sturges, Genies' head of strategic partnerships.
DIY Collective's initial cohort will include roughly 15 people, Sturges said. They will spend three weeks at the Genies headquarters, participating in workshops and hearing from CEOs, fashion designers, tattoo artists and speakers from other industries, she added. Genies will provide creatives with funding to build brands and audiences, though Sturges declined to share how much. By the end of the program, participants will be able to sell digital goods through the company's NFT marketplace, The Warehouse. There, people can buy, sell and trade avatar creations, such as wearable items.
Genies will accept applications for the debut program until Aug. 1. It will kick off on Aug. 8, and previous experience in digital fashion and 3D art development is not required.
Sturges said that the program will teach people "about the tools and capabilities that they will have" through Genies' platform, as well as "how to think about building their own avatar ecosystem brands and even their own audience."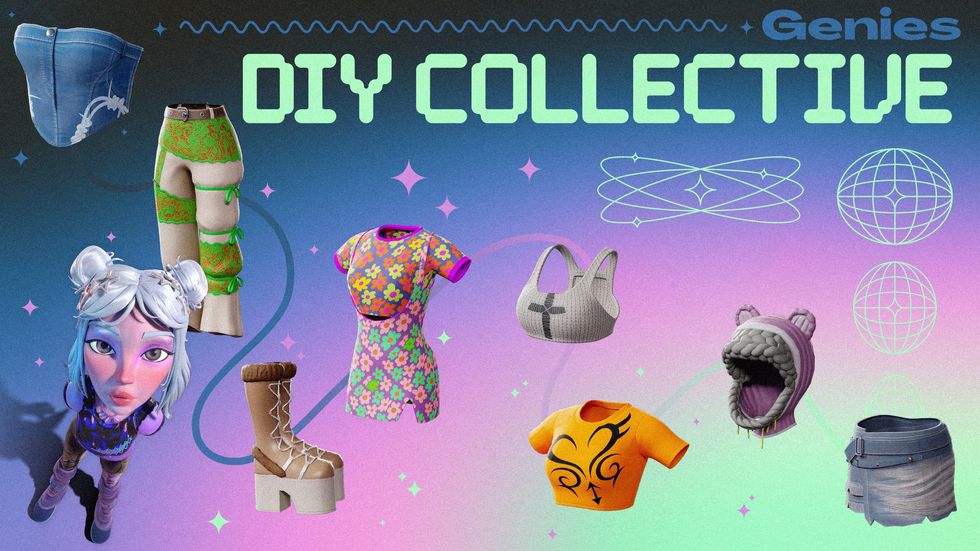 Image courtesy of Genies
Founded in 2017, Genies established itself by making avatars for celebrities from Rihanna to Russell Westbrook, who have used the online lookalikes for social media and sponsorship opportunities. The 150-person company, which has raised at least $250 million to date, has secured partnerships with Universal Music Group and Warner Music Group to make avatars for each music label's entire roster of artists. Former Disney boss Bob Iger joined the company's board in March.
The company wants to extend avatars to everyone else. Avatars—digital figures that represent an individual—may be the way people interact with each other in the 3D virtual worlds of the metaverse, the much-hyped iteration of the internet where users may one day work, shop and socialize. A company spokesperson previously told dot.LA that Genies has been beta testing avatar creator tools with invite-only users and gives creators "full ownership and commercialization rights" over their creations collecting a 5% transaction fee each time an avatar NFT is sold.
"It's an opportunity for people to build their most expressive and authentic self within this digital era," Sturges said of avatars.
The company's call for creators could be a sign that Genies is close to rolling out the Warehouse and its tools publicly. Asked what these avatar tools might look like, the startup went somewhat quiet again.
Allison Sturges said, "I think that's probably something that I'll hold off on sharing. We will be rolling some of this out soon."
Christian Hetrick
Christian Hetrick is dot.LA's Entertainment Tech Reporter. He was formerly a business reporter for the Philadelphia Inquirer and reported on New Jersey politics for the Observer and the Press of Atlantic City.
Christian Hetrick
Christian Hetrick is dot.LA's Entertainment Tech Reporter. He was formerly a business reporter for the Philadelphia Inquirer and reported on New Jersey politics for the Observer and the Press of Atlantic City.
LA Tech Week—a weeklong showcase of the region's growing startup ecosystem—is coming this August.
The seven-day series of events, from Aug. 15 through Aug. 21, is a chance for the Los Angeles startup community to network, share insights and pitch themselves to investors. It comes a year after hundreds of people gathered for a similar event that allowed the L.A. tech community—often in the shadow of Silicon Valley—to flex its muscles.
From fireside chats with prominent founders to a panel on aerospace, here are some highlights from the roughly 30 events happening during LA Tech Week, including one hosted by dot.LA.
DoorDash's Founding Story: Stanley Tang, a cofounder and chief product officer of delivery giant DoorDash, speaks with Pear VC's founding managing partner, Pejman Nozad. They'll discuss how to grow a tech company from seed stage all the way to an initial public offering. Aug. 19 at 10 a.m. to 12 p.m. in Santa Monica.
The Founders Guide to LA: A presentation from dot.LA cofounder and executive chairman Spencer Rascoff, who co-founded Zillow and served as the real estate marketplace firm's CEO. Aug. 16 from 6 p.m. to 9 p.m. in Brentwood.
Time To Build: Los Angeles: Venture capital firm Andreessen Horowitz (a16z) hosts a discussion on how L.A. can maintain its momentum as one of the fastest-growing tech hubs in the U.S. Featured speakers include a16z general partners Connie Chan and Andrew Chen, as well as Grant Lafontaine, the cofounder and CEO of shopping marketplace Whatnot. Aug. 19 from 2 p.m. to 8 p.m. in Santa Monica.
How to Build Successful Startups in Difficult Industries: Leaders from Southern California's healthcare and aerospace startups gather for panels and networking opportunities. Hosted by TechStars, the event includes speakers from the U.S. Space Force, NASA Jet Propulsion Lab, Applied VR and University of California Irvine. Aug. 15 from 1 p.m. to 5 p.m. in Culver City.
LA Tech Week Demo Day: Early stage startups from the L.A. area pitch a panel of judges including a16z's Andrew Chen and Nikita Bier, who co-founded the Facebook-acquired social media app tbh. Inside a room of 100 tech leaders in a Beverly Hills mansion, the pitch contest is run by demo day events platform Stonks and live-in accelerator Launch House. Aug. 17 from 12:30 p.m. to 3 p.m. in Beverly Hills.
Registration information and a full list of LA Tech Week events can be found here.
Christian Hetrick
Christian Hetrick is dot.LA's Entertainment Tech Reporter. He was formerly a business reporter for the Philadelphia Inquirer and reported on New Jersey politics for the Observer and the Press of Atlantic City.
Lon Harris
Lon Harris is a contributor to dot.LA. His work has also appeared on ScreenJunkies, RottenTomatoes and Inside Streaming.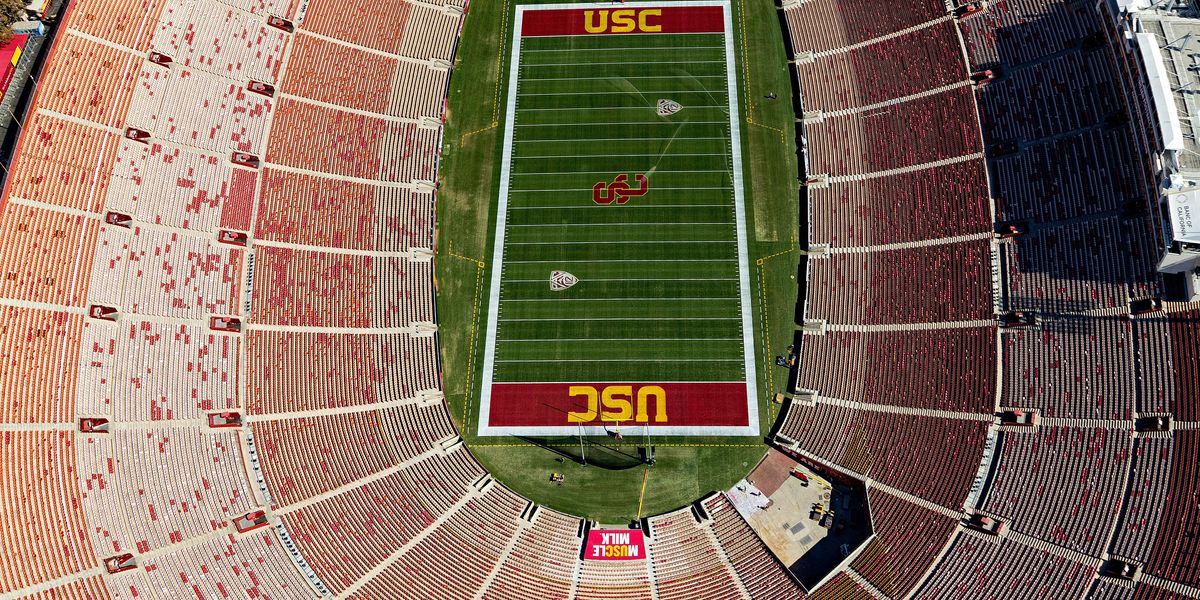 Hot on the heels of the shock announcement that both UCLA and USC will be exiting the Pac-12 and joining the Big Ten athletic conference, a fleet of big money media and broadcasting deals have been set.
It's no secret that access to the lucrative Southern California ad market was a big part of the rationale behind bringing in Los Angeles' two largest college athletic programs in the fold. With the addition of USC and UCLA, the Big Ten now has teams playing in New York, Chicago and L.A.: all three of the nation's top media markets. (Further expansions have already been hinted at as well.)
CBS, NBC and Fox have signed on as the Big Ten's three broadcast partners. They'll broadcast the various football games on TV, while some will also go to cable's FS1 and Big Ten networks. The three networks will also take turns airing the season-ending Big Ten championship game. Fox will televise a total of four of these games, while CBS and NBC landed just one each. Most of these NBC broadcasts will also be available to stream on Peacock, while CBS matches will go to Paramount Plus. It's not a huge change for CBS and Fox, where Big Ten games have lived for years. Newcomer NBC Sports also licenses Notre Dame football games, which handles its own media contracts.

In total, the Big Ten will get nearly $8 billion for football streams and broadcasts through the close of the 2029-2030 season. (And they don't even have to share any of that with the players!) They've also left the Pac-12 in an increasingly precarious situation, as it's now forced to make its own rights deals at a considerable discount. The conference's highest-profile teams at this point are now the Arizona Wildcats, the Oregon Ducks and the Stanford Cardinals.
Overall, it's a transitional moment for live sports broadcasting, as more and more U.S. viewers depart from traditional cable and TV packages in favor of an all-streaming, all-the-time approach. (According to Nielsen, streaming viewership surpassed both cable and traditional broadcasting for the very first time in July 2022, with a record 34.8% share of all TV viewing in the U.S.) Live sports have been one of the final offerings that tie U.S. households to their old-school cable subscriptions, but even these broadcasts have started to move online.
Next month, Sinclair will launch Bally Sports Plus, a new streaming platform bringing together 19 regional sports cable networks from across the U.S. For $19.99/month or $189.99 for a year, subscribers get access to a wide variety of Major League Baseball, NBA and NHL games from major markets across the U.S., along with local college and prep matches and events. Sinclair acquired these regional sports networks – known as RSNs – from Fox in 2019. They were previously available as a package from DirecTV, but it remains to be seen whether they will have appeal for subscribers as a standalone entity. Nonetheless, the era of broadcast TV's total dominance on sports content appears to be at an end.
Lon Harris
Lon Harris is a contributor to dot.LA. His work has also appeared on ScreenJunkies, RottenTomatoes and Inside Streaming.