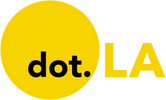 Get in the KNOW
on LA Startups & Tech
X
Sam Blake
Sam primarily covers entertainment and media for dot.LA. Previously he was Marjorie Deane Fellow at The Economist, where he wrote for the business and finance sections of the print edition. He has also worked at the XPRIZE Foundation, U.S. Government Accountability Office, KCRW, and MLB Advanced Media (now Disney Streaming Services). He holds an MBA from UCLA Anderson, an MPP from UCLA Luskin and a BA in History from University of Michigan. Email him at samblake@dot.LA and find him on Twitter @hisamblake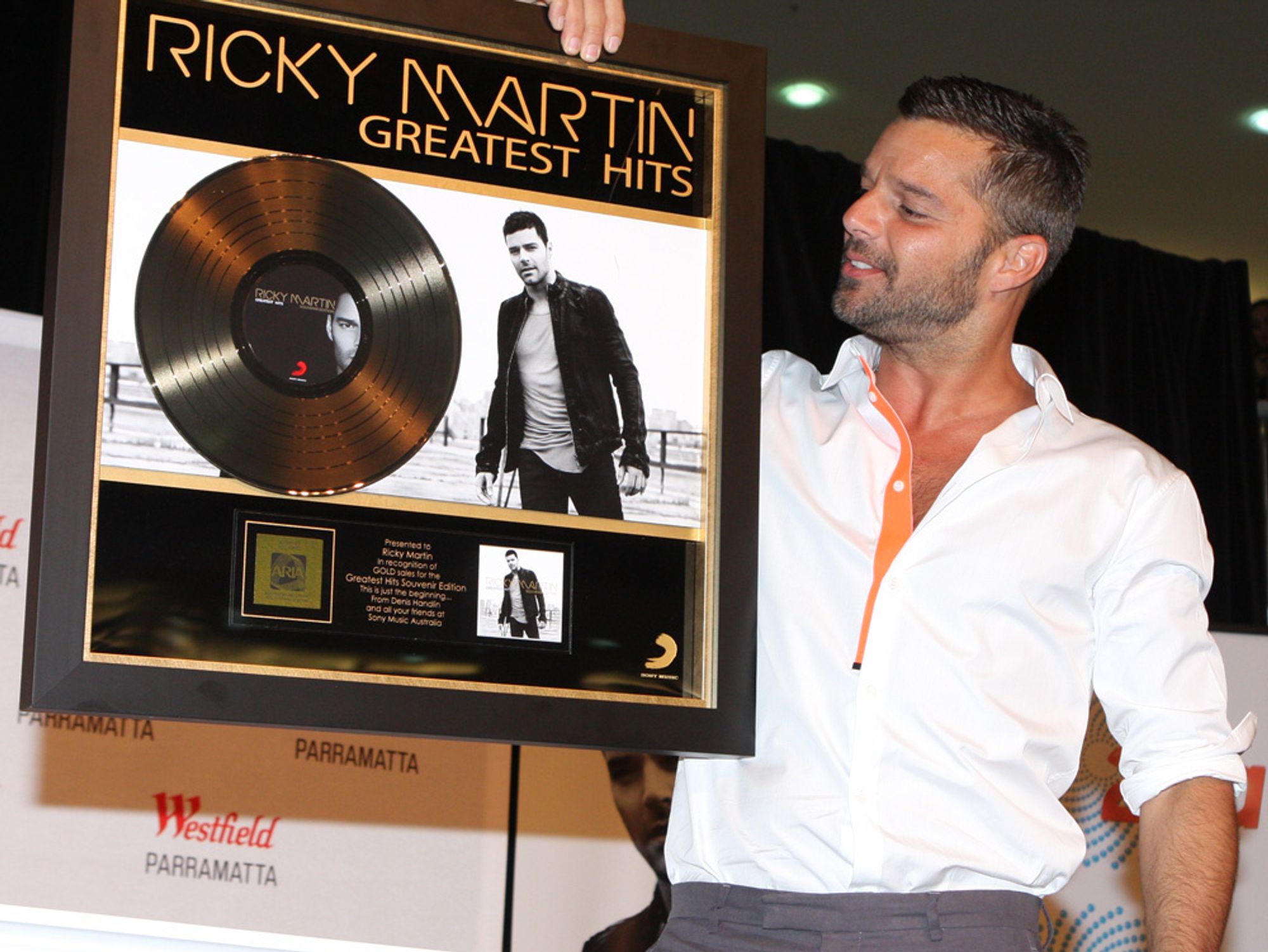 Grammy-winning record producer Jaycen Joshua was in the middle of working on Ricky Martin's newest release, "Pausa," when the Puerto Rican superstar decided to change course.
"He sent me this song that was done in this technique and said 'Jaycen, I want to do this but I want it to be bigger'," Joshua told dot.LA.
The track Martin sent employed a spatial audio technique that renders sounds into more dimensions than the typical stereo format.
---
Alongside computer scientist and electrical engineer Michael Seaberg, Joshua – who boasts over 60 number one hits including Beyoncé's "Single Ladies" and "Despacito" by Luis Fonsi and Justin Bieber – searched for ways to get Martin what he wanted.
"You can't say no to Ricky," Joshua said. "He's one of the nicest human beings ever."
But they couldn't quite find it. So they developed it themselves.
The new technique can be heard in Martin's re-release of "Pausa," dubbed the "headphone mix."
"We struck gold, and called Ricky immediately. He came to the studio and heard what we came up with and his mind was blown," Joshua said.
The effort resulted in the formation of Martin Music Lab Inc., and the development of a patent-pending immersive audio technique the startup calls Orbital Audio.
"This whole thing came about because of being cooped up at home during the pandemic," said Martin. "I was going out of my mind and what usually helps in those instances is music. I always say that music heals and that's the idea with Orbital Audio."
The technique builds upon earlier audio innovations, giving users a multidimensional listening experience accessible through headphones. For example, a song's vocals may sound as if they are slowly circling a listener's head, backed by a distant-sounding electric guitar far ahead and to the left, as a whispered voice comes in from behind.
Although the team believes it has achieved a breakthrough in a technology that has in one form or another been around for quite some time, that remains to be seen. Just this year, a Billie Eilish track recorded with "8D" technology made the rounds to great fanfare among audiophiles.
Audio technologist and entrepreneur Sharooz Raoofi told dot.LA he found the Eilish track to be "sonically much more impressive" than the "Pausa" Orbital Audio recordings.
To be fair, Orbital's team said the version that is currently available was rushed to re-release because Martin, whom Joshua described as "very spiritual," wanted it out by the end of July as he "felt it was pivotal to release for the transfer of energy to the masses." Joshua says the technology has since improved.
The pending patents do not list many details, but after listening to the "Pausa" recordings, Raoofi surmises that the team has created digital signal processing technology that enables it to create "audio illusions."
"It's a neat way of mixing and adds a fun dimension to listening to music on headphones," Raoofi said. "But if there is little beyond this, I don't believe it's truly innovative."
There may yet be something beyond, however. Seaberg noted that one big improvement to the tech since the "Pausa" re-release has been to increase the volume threshold the technology can reach, which he said "is very important in perceptual audio because the ear naturally thinks that louder is better."
Joshua said the company has made special efforts to ensure that listeners need not own specific hardware or software — such as expensive headsets or stereo systems —that might put the technology out of reach for some.
"Ricky wanted a kid in Colombia walking barefoot with the headphones he found to be able to hear it," Joshua said.
"This to me is like the evolution from black-and-white TV to color and I want everyone to be able to experience it," Martin added.
The company will provide a "concierge service" to work with artists who want to use the technology. Tapping their extensive industry connections, Martin and Joshua have plans to work with several other artists, including A$AP Rocky, Bad Bunny and Rosalia. Joshua and Seaberg are excited by the creative output that could result from planning upfront to use Orbital Audio, rather than retroactively applying it as they did with "Pausa".
The L.A.-based startup has ten employees and plans to grow, Joshua said. It has "already turned down multiple offers to sell the technology" and is "in talks with several VC firms" to raise funding. It plans to generate revenue through royalty-based agreements with artists and potentially an upfront fee.
The team currently works out of Joshua's studio in North Hollywood but, he said, "[we're] looking for spots and places where we can expand immediately."
Though music is the beachhead application, the company hopes to expand into other areas.
"What we've created here can be beneficial for everything ranging from music to gaming to sports to health care," Martin aid.
"Imagine meditating and hearing the Tibetan mountains around you and having 100 monks chanting around you at the same time," Joshua said.
Quite a departure from "Livin' La Vida Loca" and "She Bangs."
Related Articles Around the Web
Sam Blake
Sam primarily covers entertainment and media for dot.LA. Previously he was Marjorie Deane Fellow at The Economist, where he wrote for the business and finance sections of the print edition. He has also worked at the XPRIZE Foundation, U.S. Government Accountability Office, KCRW, and MLB Advanced Media (now Disney Streaming Services). He holds an MBA from UCLA Anderson, an MPP from UCLA Luskin and a BA in History from University of Michigan. Email him at samblake@dot.LA and find him on Twitter @hisamblake
https://twitter.com/hisamblake
samblake@dot.la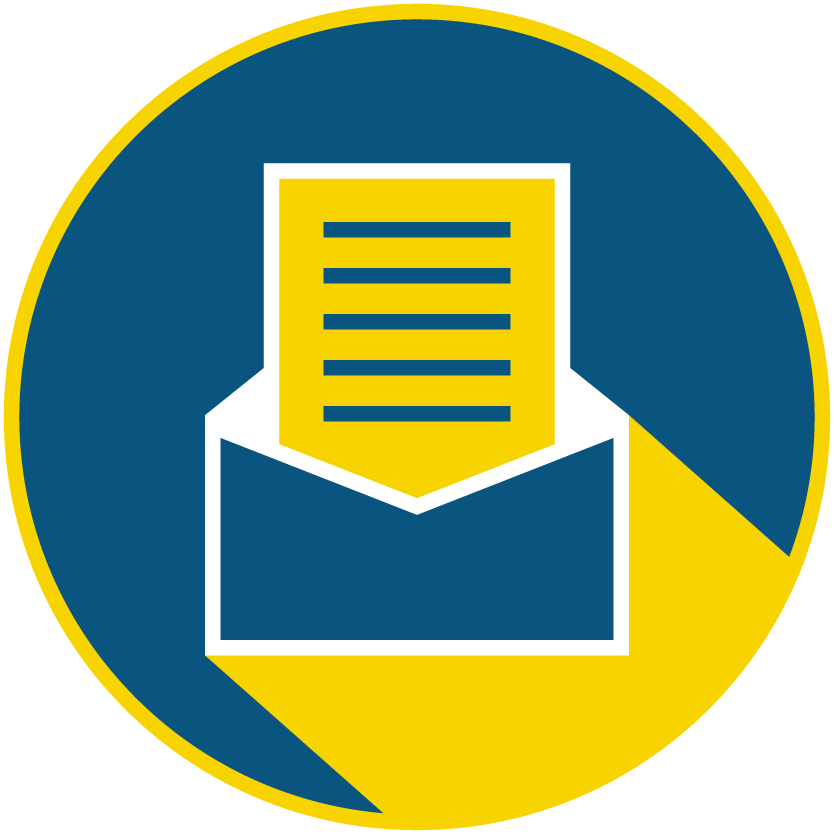 Subscribe to our newsletter to catch every headline.
Keerthi Vedantam
Keerthi Vedantam is a bioscience reporter at dot.LA. She cut her teeth covering everything from cloud computing to 5G in San Francisco and Seattle. Before she covered tech, Keerthi reported on tribal lands and congressional policy in Washington, D.C. Connect with her on Twitter, Clubhouse (@keerthivedantam) or Signal at 408-470-0776.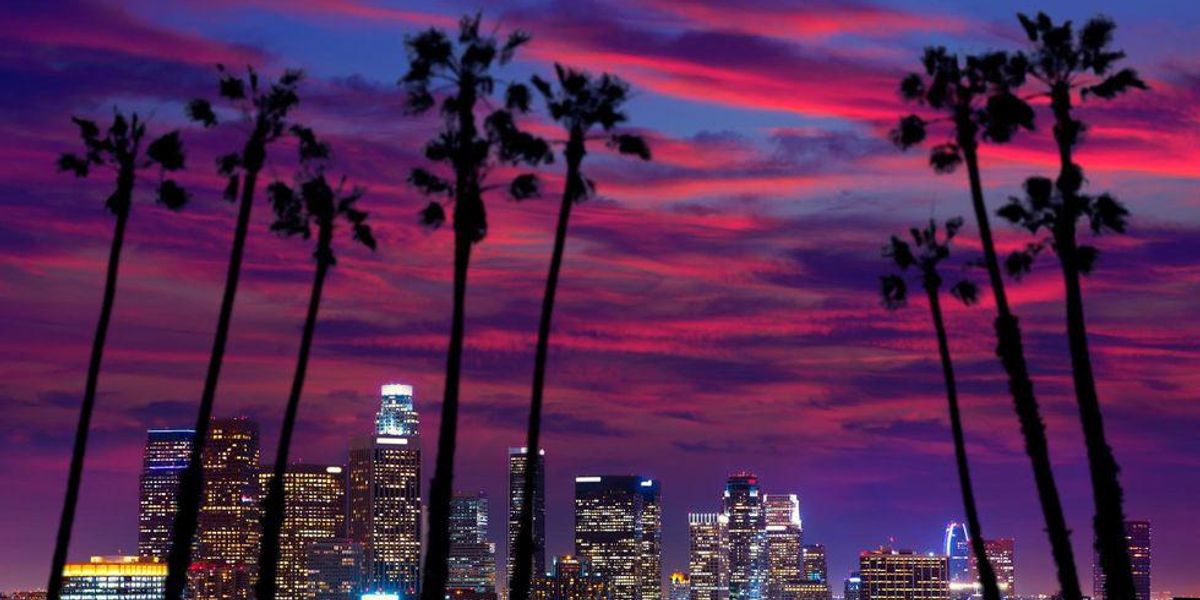 Shutterstock
It looks like venture deals are stagnating in Los Angeles.
That's according to dot.LA's most recent quarterly VC sentiment survey, in which we asked L.A.-based venture capitalists for their take on the current state of the market. This time, roughly 83% of respondents reported that the number of deals they made in L.A. either stayed the same or declined in the first quarter of 2022 (58% said they stayed the same compared to the fourth quarter of 2021, while 25% said they decreased).
That's not hugely surprising given the sluggish dynamics gripping the venture capital world at large these days, due to macroeconomic factors including the ongoing stock market correction, inflation and Russia's invasion of Ukraine. While startups and VC investors haven't been hit as hard as public companies, it looks like the ripple effects are beginning to bleed into the private capital markets.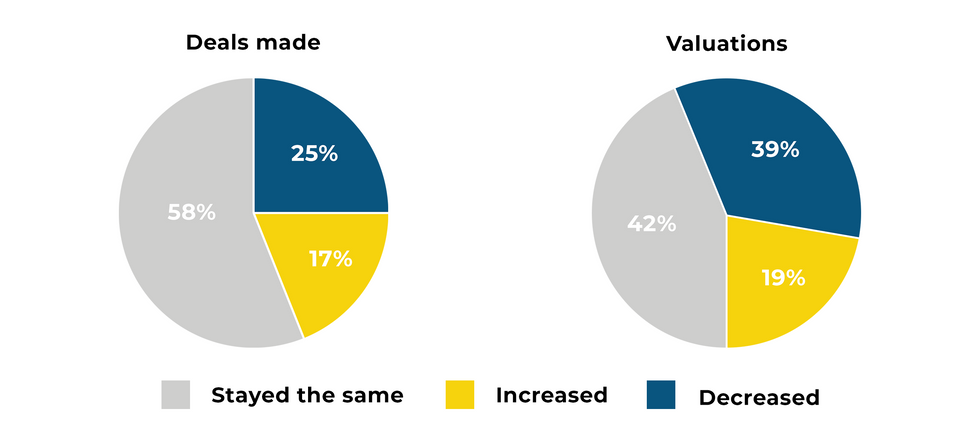 Image courtesy of PlaceInvaders
In addition to slowing deal volumes, most investors said they're seeing startup valuations lose momentum, as well: Roughly 81% said valuations either stayed the same or decreased from the previous quarter, with nearly 39% noting a decline.
Should that sentiment continue moving forward, it could spell bad news for startups as far as raising the money they need for growth, investors said.
"If I was a startup right now, I would be making sure I have plenty of runway," said Krisztina 'Z' Holly, a venture partner at Good Growth Capital. "When it looks like there's some potential challenges ahead in the market, it's good to fill your war chest."
Among VC respondents, about 86% said they believed that valuations in the first quarter were too high—one potential reason why deals slowed down in the first quarter, according to TenOneTen Ventures partner Minnie Ingersoll. She noted that L.A.'s growing startup scene features more early-stage ventures, whose valuations haven't come down the way later-stage startup valuations have.
"I would say we are just more cautious about taking meetings where the valuations are at pre-correction levels," Ingersoll said. "We didn't take meetings because their valuations weren't in line with where we thought the market was."
While most respondents said the Russia-Ukraine war didn't have much impact on their investment strategies, some 22% said it did have an effect—with one VC noting they had to pass on a deal in Russia that they liked.
Is There a Flight Out of Los Angeles?
Los Angeles was heralded as the third-largest startup ecosystem in the U.S. at the beginning of the year, behind only San Francisco and New York. Yet nearly one-third (31%) of VC respondents said that at least one of their portfolio companies had left L.A. within the past year. It won't come as a huge surprise that the city of Austin, Texas has been one of the prime beneficiaries of this shift—with roughly half of those who reported that a portfolio company had left L.A. identifying Austin as the destination.

The tech industry's much-hyped "exodus" from California has been widely reported on, especially as more companies have embraced the work-from-home lifestyle and also opted to move their operations to lower-cost cities and states. Most notably, Elon Musk has recently moved two of his companies, electric automaker Tesla and tunnel infrastructure startup The Boring Company, from California to Texas (with both of those firms moving in and around Austin).
"In today's competitive market with lots of capital to invest, we think the next generation of successful VCs are going to be diverse in markets (not just Silicon Valley)... [and] have access to undiscovered founders from everywhere," said one survey respondent.
NFTs Aren't Popular With VCs—But Web 3 Is
"It's the future," according to one respondent. "Buckle up and get on board."
Are NFTs...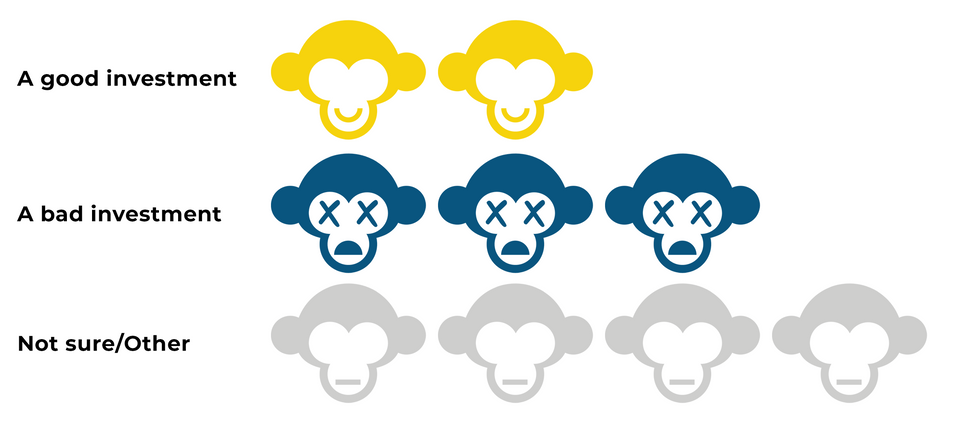 More than 71% of VC survey respondents said they were bullish on Web3—the new blockchain-enabled iteration of the internet, which promises decentralization and a whole range of applications involving cryptocurrencies, NFTs, DeFi and more. It's the same sentiment informing Santa Monica-based VC firm M13's new $400 million fund, which considers Web3 a core piece of its investment thesis.
In Q2 2022, do you expect your portfolio companies to: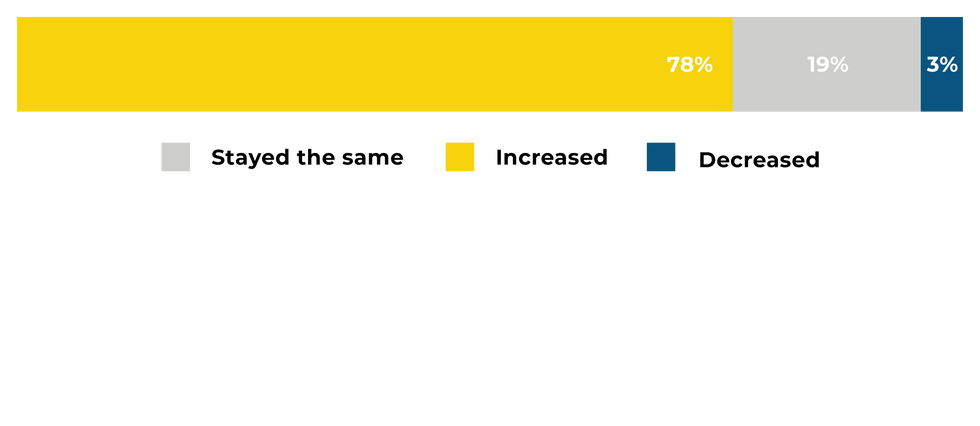 L.A. is home to an ever-growing cadre of Web3-focused startups operating across the realms of finance, entertainment and other industries. But while local investors are willing to pour money into blockchain-related ventures, one segment of the space continues to evoke skepticism: Only 18% of respondents would describe NFTs as "a good investment," while 33% thought they were "bad" investments and 39% said they were unsure.
As in our last survey several months ago, it appears that NFTs continue to divide opinion, with respondents expressing differing perspectives on their value and utility. One referred to them as "get rich quick schemes," but added that the art pieces and social communities that emerge from them may be valuable. Another said that "NFTs as a digital medium are a legitimate thing"—but noted the vast majority are "awful investments with no intrinsic value."

Graphics courtesy of PlaceInvaders.
Keerthi Vedantam
Keerthi Vedantam is a bioscience reporter at dot.LA. She cut her teeth covering everything from cloud computing to 5G in San Francisco and Seattle. Before she covered tech, Keerthi reported on tribal lands and congressional policy in Washington, D.C. Connect with her on Twitter, Clubhouse (@keerthivedantam) or Signal at 408-470-0776.
Christian Hetrick
Christian Hetrick is dot.LA's Entertainment Tech Reporter. He was formerly a business reporter for the Philadelphia Inquirer and reported on New Jersey politics for the Observer and the Press of Atlantic City.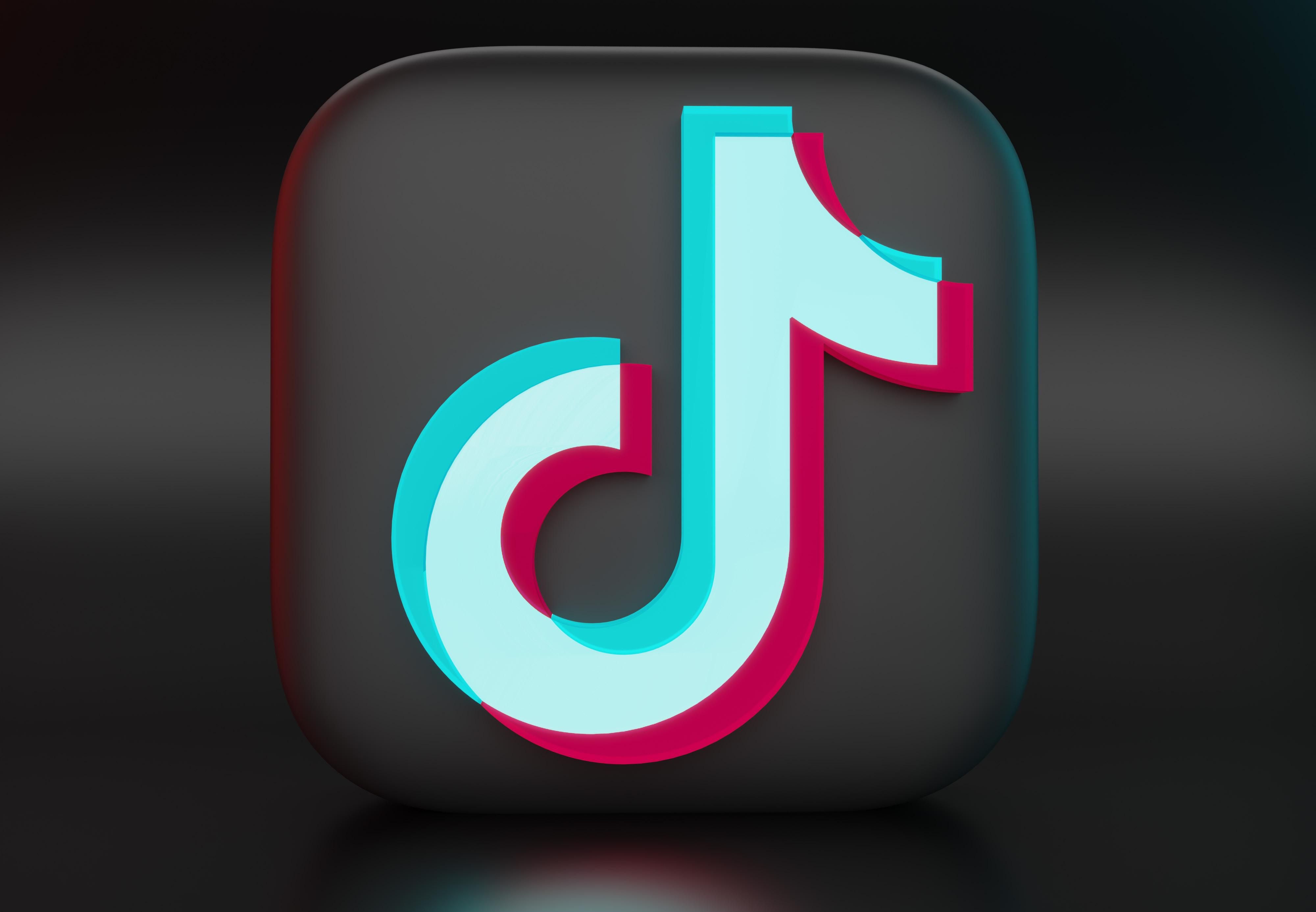 The mother of a 10-year-old girl who died after allegedly trying a dangerous online "challenge" has sued Culver City-based TikTok and its Chinese parent company ByteDance, claiming the social media app's algorithm showed her videos of people choking themselves until they pass out.
Nylah Anderson, an intelligent child who already spoke three languages, was "excruciatingly asphyxiated" and found unconscious in her bedroom on Dec. 7, according to a complaint filed Thursday in federal court in Pennsylvania. She spent five days in pediatric intensive care until succumbing to her injuries.
The lawsuit, filed by her mother Tawainna Anderson, claims TikTok's algorithm had previously shown Nylah videos depicting the "Blackout Challenge," in which people hold their breath or choke themselves with household items to achieve a euphoric feeling. That encouraged her to try it herself, the lawsuit alleged.
"The TikTok Defendants' algorithm determined that the deadly Blackout Challenge was well-tailored and likely to be of interest to 10-year-old Nylah Anderson, and she died as a result," the suit said.
In a previous statement about Nylah's death, a TikTok spokesperson noted the "disturbing" challenge predates TikTok, pointing to a 2008 warning from the Centers for Disease Control and Prevention about deadly choking games. The spokesperson claimed the challenge "has never been a TikTok trend." The app currently doesn't produce any search results for "Blackout Challenge" or a related hashtag.
"We remain vigilant in our commitment to user safety and would immediately remove related content if found," the TikTok statement said. "Our deepest sympathies go out to the family for their tragic loss."
At least four other children or teens have died after allegedly attempting the Blackout Challenge, according to the Anderson lawsuit. TikTok has grappled with dangerous challenges on its platform before, including one in which people tried to climb a stack of milk crates. That was considered so dangerous that TikTok banned the hashtag associated with it last year. In February, TikTok updated its content rules to combat the dangerous acts and other harmful content.
The Anderson lawsuit comes as lawmakers and state attorneys general scrutinize how TikTok and other social media can be bad for teens and younger users, including by damaging their mental health, causing negative feelings about their body image and making them addicted to the apps.
From Your Site Articles
Related Articles Around the Web
Christian Hetrick
Christian Hetrick is dot.LA's Entertainment Tech Reporter. He was formerly a business reporter for the Philadelphia Inquirer and reported on New Jersey politics for the Observer and the Press of Atlantic City.
Kristin Snyder
Kristin Snyder is an editorial intern for dot.la. She previously interned with Tiger Oak Media and led the arts section for UCLA's Daily Bruin.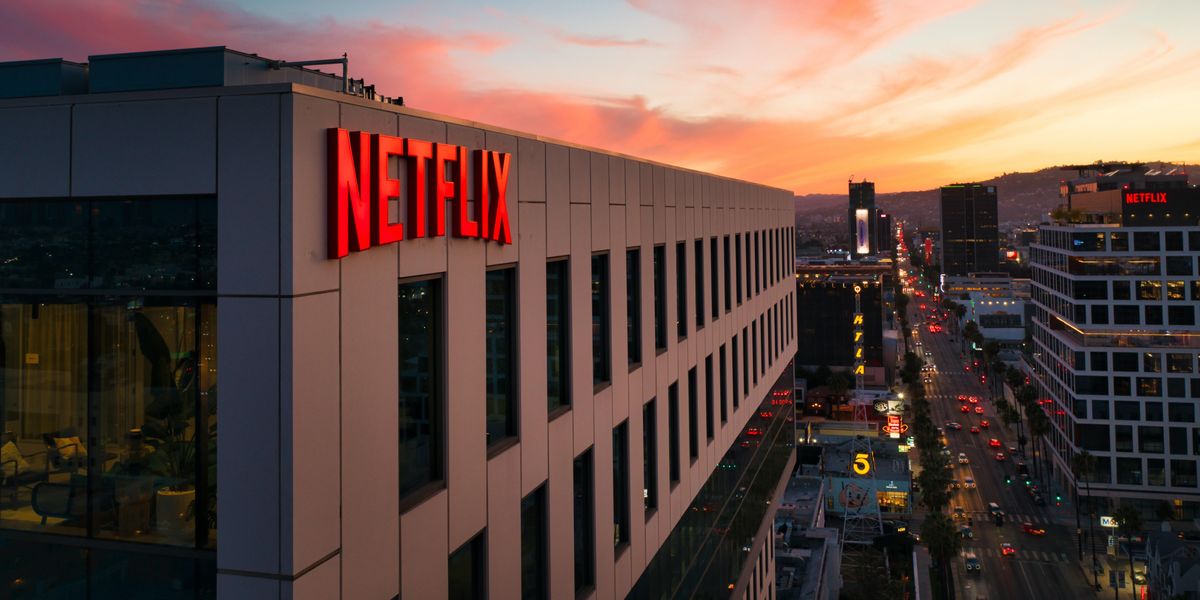 Netflix promised change after its poor first-quarter earnings. One of the first targets: the Netflix Culture document.
The changes, which Variety reported on Thursday, indicate a new focus on fiscal responsibility and concern about censorship. While promises to support honest feedback and open decision-making remain, the memo's first update in almost five years reveals that the days of lax spending are over. The newly added "artistic expression" section emphasizes Netflix's refusal to censor its work and implores employees to support the platform's content.
The "artistic expression" section states that the company will not "censor specific artists or voices" and specifies that employees may have to work on content "they perceive to be harmful." The memo points to ratings, content warnings and parental controls as ways for users to determine what is appropriate content.
Censorship has been a contentious issue within Netflix. Last year, employees walked out in protest after the company stood by comedian Dave Chappelle's special, "The Closer," which many said was transphobic. The streaming service has since announced four more specials from the comedian, who was attacked on stage at Netflix's first comedy festival. The show will not air on the platform, as Netflix did not tape the event.
The reaction to Chappelle's 2021 special ripples further in the updated memo. After firing an employee who leaked how much the company paid for the special, the new "ethical expectations" section directs employees to protect company information.
The memo also reflects pressure borught by poor first-quarter earnings. Employees are now instructed to "spend our members' money wisely," and Variety reported that earlier passages that indicated a lack of spending limits were cut. Variety also found that the updated memo removed promises that the company would not make employees take pay cuts in the face of Netflix's own financial struggles.
These updates come as employee morale has reportedly dropped and editorial staffers at the Netflix website TuDum were laid off en masse. Those employees were offered two weeks of severance pay—and Netflix has now cut a section in the memo promising four months of full pay as severance.
As the company that literally wrote the book on corporate culture faces internal struggles, it's unlikely that making employees take on more responsibility while prioritizing corporate secrecy and discouraging content criticism will improve morale.
From Your Site Articles
Related Articles Around the Web
Kristin Snyder
Kristin Snyder is an editorial intern for dot.la. She previously interned with Tiger Oak Media and led the arts section for UCLA's Daily Bruin.