Ricky Martin's Startup Aims to Bring His New Audio Technique to Other Industries
Sam Blake
Sam primarily covers entertainment and media for dot.LA. Previously he was Marjorie Deane Fellow at The Economist, where he wrote for the business and finance sections of the print edition. He has also worked at the XPRIZE Foundation, U.S. Government Accountability Office, KCRW, and MLB Advanced Media (now Disney Streaming Services). He holds an MBA from UCLA Anderson, an MPP from UCLA Luskin and a BA in History from University of Michigan. Email him at samblake@dot.LA and find him on Twitter @hisamblake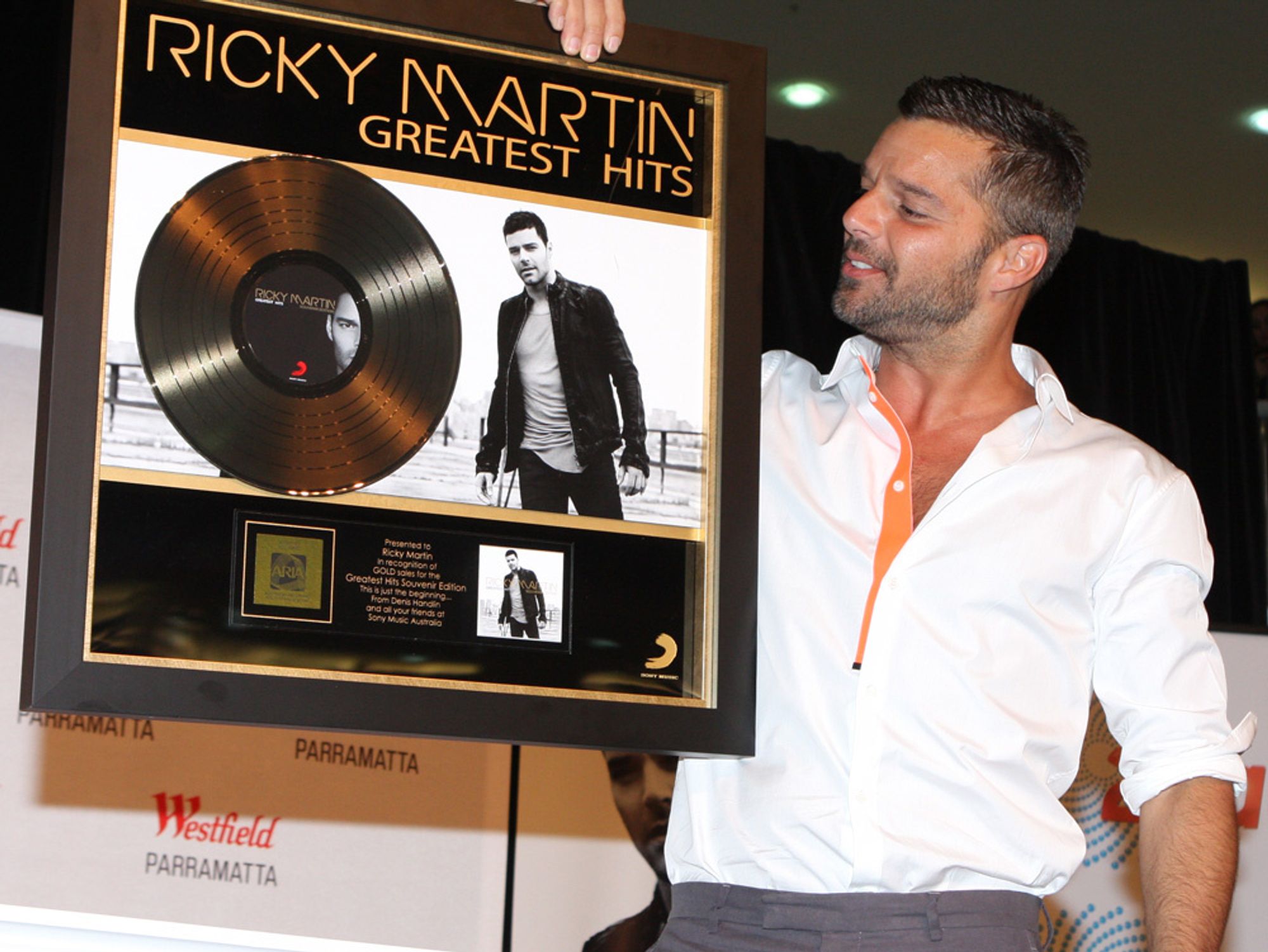 Grammy-winning record producer Jaycen Joshua was in the middle of working on Ricky Martin's newest release, "Pausa," when the Puerto Rican superstar decided to change course.
"He sent me this song that was done in this technique and said 'Jaycen, I want to do this but I want it to be bigger'," Joshua told dot.LA.
The track Martin sent employed a spatial audio technique that renders sounds into more dimensions than the typical stereo format.
---
Alongside computer scientist and electrical engineer Michael Seaberg, Joshua – who boasts over 60 number one hits including Beyoncé's "Single Ladies" and "Despacito" by Luis Fonsi and Justin Bieber – searched for ways to get Martin what he wanted.
"You can't say no to Ricky," Joshua said. "He's one of the nicest human beings ever."
But they couldn't quite find it. So they developed it themselves.
The new technique can be heard in Martin's re-release of "Pausa," dubbed the "headphone mix."
"We struck gold, and called Ricky immediately. He came to the studio and heard what we came up with and his mind was blown," Joshua said.
The effort resulted in the formation of Martin Music Lab Inc., and the development of a patent-pending immersive audio technique the startup calls Orbital Audio.
"This whole thing came about because of being cooped up at home during the pandemic," said Martin. "I was going out of my mind and what usually helps in those instances is music. I always say that music heals and that's the idea with Orbital Audio."
The technique builds upon earlier audio innovations, giving users a multidimensional listening experience accessible through headphones. For example, a song's vocals may sound as if they are slowly circling a listener's head, backed by a distant-sounding electric guitar far ahead and to the left, as a whispered voice comes in from behind.
Although the team believes it has achieved a breakthrough in a technology that has in one form or another been aroundfor quite some time, that remains to be seen. Just this year, a Billie Eilish track recorded with "8D" technology made the rounds to great fanfare among audiophiles.
Audio technologist and entrepreneur Sharooz Raoofi told dot.LA he found the Eilish track to be "sonically much more impressive" than the "Pausa" Orbital Audio recordings.
To be fair, Orbital's team said the version that is currently available was rushed to re-release because Martin, whom Joshua described as "very spiritual," wanted it out by the end of July as he "felt it was pivotal to release for the transfer of energy to the masses." Joshua says the technology has since improved.
The pending patents do not list many details, but after listening to the "Pausa" recordings, Raoofi surmises that the team has created digital signal processing technology that enables it to create "audio illusions."
"It's a neat way of mixing and adds a fun dimension to listening to music on headphones," Raoofi said. "But if there is little beyond this, I don't believe it's truly innovative."
There may yet be something beyond, however. Seaberg noted that one big improvement to the tech since the "Pausa" re-release has been to increase the volume threshold the technology can reach, which he said "is very important in perceptual audio because the ear naturally thinks that louder is better."
Joshua said the company has made special efforts to ensure that listeners need not own specific hardware or software — such as expensive headsets or stereo systems —that might put the technology out of reach for some.
"Ricky wanted a kid in Colombia walking barefoot with the headphones he found to be able to hear it," Joshua said.
"This to me is like the evolution from black-and-white TV to color and I want everyone to be able to experience it," Martin added.
The company will provide a "concierge service" to work with artists who want to use the technology. Tapping their extensive industry connections, Martin and Joshua have plans to work with several other artists, including A$AP Rocky, Bad Bunny and Rosalia. Joshua and Seaberg are excited by the creative output that could result from planning upfront to use Orbital Audio, rather than retroactively applying it as they did with "Pausa".
The L.A.-based startup has ten employees and plans to grow, Joshua said. It has "already turned down multiple offers to sell the technology" and is "in talks with several VC firms" to raise funding. It plans to generate revenue through royalty-based agreements with artists and potentially an upfront fee.
The team currently works out of Joshua's studio in North Hollywood but, he said, "[we're] looking for spots and places where we can expand immediately."
Though music is the beachhead application, the company hopes to expand into other areas.
"What we've created here can be beneficial for everything ranging from music to gaming to sports to health care," Martin aid.
"Imagine meditating and hearing the Tibetan mountains around you and having 100 monks chanting around you at the same time," Joshua said.
Quite a departure from "Livin' La Vida Loca" and "She Bangs."
Sam Blake
Sam primarily covers entertainment and media for dot.LA. Previously he was Marjorie Deane Fellow at The Economist, where he wrote for the business and finance sections of the print edition. He has also worked at the XPRIZE Foundation, U.S. Government Accountability Office, KCRW, and MLB Advanced Media (now Disney Streaming Services). He holds an MBA from UCLA Anderson, an MPP from UCLA Luskin and a BA in History from University of Michigan. Email him at samblake@dot.LA and find him on Twitter @hisamblake
https://twitter.com/hisamblake
samblake@dot.la