Joey Mota
Fleeing war and chasing new opportunities, more than a dozen Ukrainian entrepreneurs have landed in Los Angeles, finding an unexpected community in the city of dreams. These entrepreneurs have started companies that are collectively worth more than $300 million, in industries ranging from electric vehicle charging stations to audience monetization platforms to social networks.
Dot.LA spent an evening with this group of Ukrainian citizens, learning what it was like to build startups in Ukraine, to cope with the unimaginable fear of fleeing war, and to garner the resilience to rebuild.
Andrew Skrypnyk, CEO of learning platform Promova, decided to enter tech after being awed by 3D graphics on a computer. He went on to spend time in a variety of software development roles, learning more than 20 programming languages in the process. Artem Kudymovskyy, co-founder and CCO of software development firm ITRex Group, similarly became inspired when he saw his first personal computer and met a former programmer who taught him to code.
Others took more winding paths. Vlad Klimchuk studied biomedical engineering and then became one of Ukraine's highest-grossing filmmaker before switching into tech and co-founding image-based social network TLPRT. Dana Sydorenko spent time as a military paramedic and created Ukraine's best army supply company before co-founding GameTree with John Uke.
Despite taking different paths, what these founders share is a passion and ingenuity for solving their own problems and developing creative solutions.
For instance, when Oleksiy Malytskyy first moved to Los Angeles, had a difficult time finding an apartment which led him to co-found co-living startup Sota. When Alexey Menshikov, a former sound designer, became frustrated that the gaming company he worked for wouldn't accept his ideas, he decided to start Beatshapers, his own company in immersive gaming.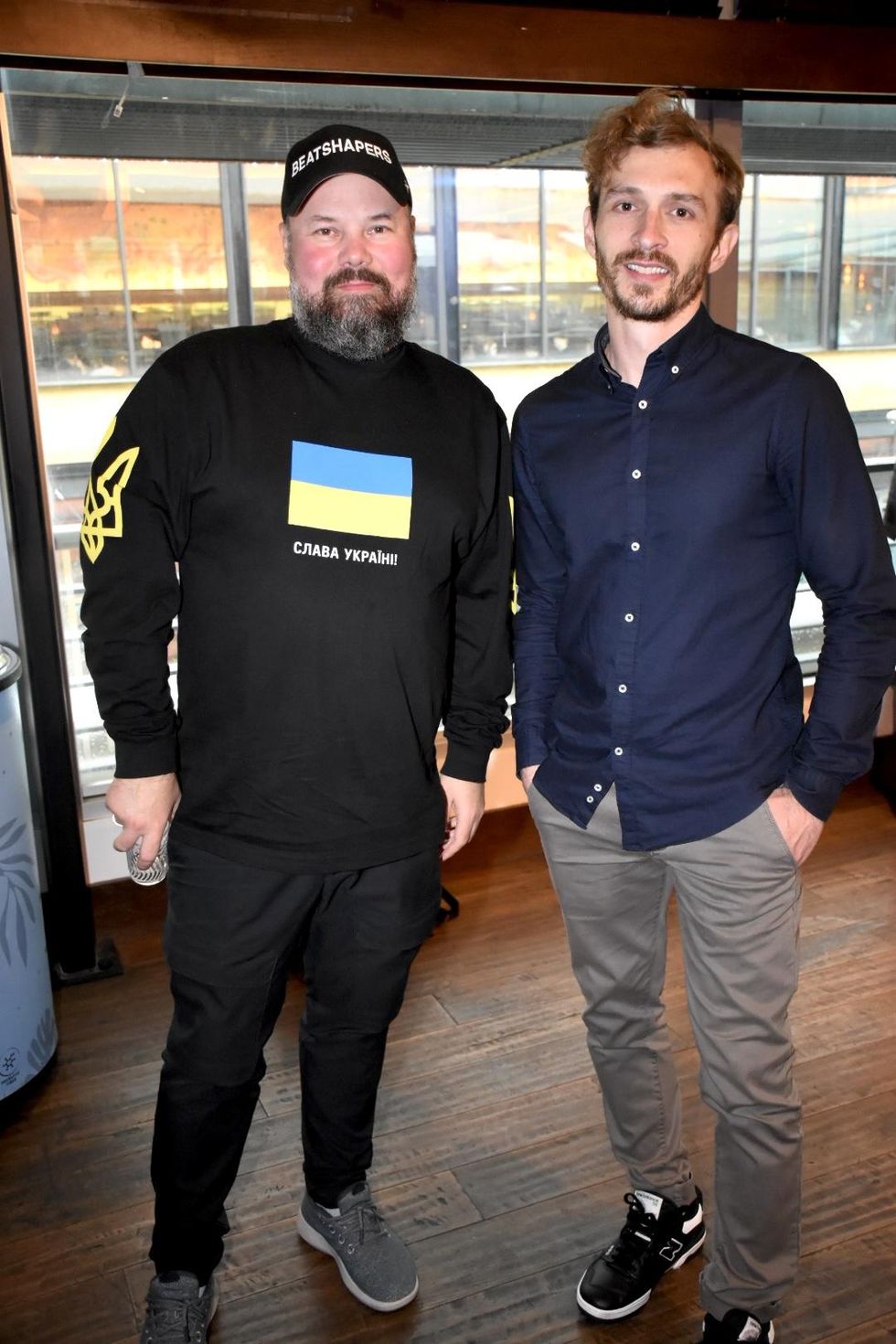 Alexey Menshikov -Beatshapers, Oleksandr Gamaniuk -tarta.aiJoey Mota
The sense of resilience and adaptability these entrepreneurs share is exactly what investors look for in startup founders.

"Startup life is really hard. And it's a grind to go from a zero to a one and to have something that's just a concept, or an idea and bootstrap that and build it and get to a place where you're actually making money," said Brandon Gerson, a former entrepreneur turned venture partner at Expert Dojo and angel investor in Primeclass.
Starting a tech company isn't easy being with, but in Ukraine it's especially hard. Ukraine's challenging history includes the collapse of the Soviet Union in 1991, the Russian invasion of Crimea in 2014, numerous financial crises, and of course the recent Russian invasion of Ukraine amongst other events.
Each of these events caused the economy to sink, businesses to collapse and access to capital to dry up. Over the years Ukraine's annual GDP has swung wildly as result, from highs of 10%+ annual GDP growth to lows of -20% growth. Ukrainian founders not only face the normal challenges of managing a startup, but have the added pressures of navigating rapidly shifting economic conditions.
The limited number of venture capital firms in the country also means access to capital is hard to come by, and thus harder to scale.
This wasn't always the case: Ukraine was broadly known for having a thriving tech scene before the war. Between 2015 and 2016 for instance, investors pumped more than $200 million into startups and Ukraine's IT outsourcing sector was worth billions.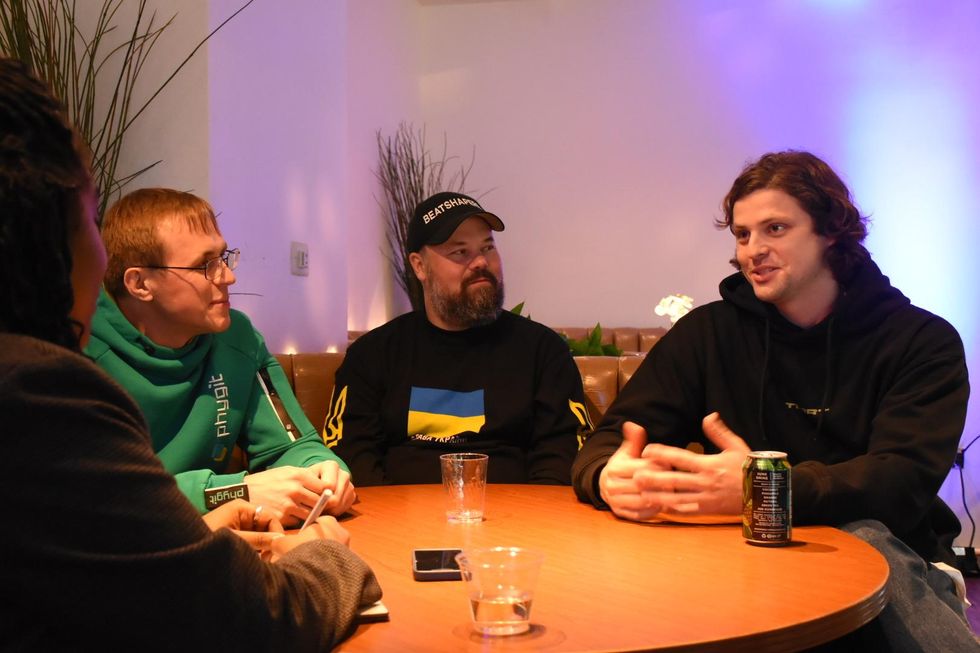 Pavlo Shlapak - Phygit, Alexey Menshikov -Beatshapers, Vlad Klimchuk TLPRT Joey Mota
But as Sydorenko, the paramedic turned GameTree co-founder, put it, "at some point Ukraine has limits." Not only is it difficult to raise money in Ukraine, but "you will never be able to build a publicly traded company over there because this market does not exist," she said.
Although Sydorenko and her team were able to build a social network in Ukraine that now has over 500,000 users, fundraising was difficult. It wasn't until moving to Los Angeles that they were able to raise a significant amount of money: $650,000 in their most recent round.
By virtue of being from Ukraine then, these entrepreneurs naturally have resilience and adaptability in spades. "Someone who comes from Ukraine and having gone through what those folks have gone through, I don't even mean just in the war, just in history, they're prepared in a way that most of the folks are not," said Brian MacMahon, whose accelerator Expert Dojo has invested in more than 200 startups across Africa, Latin America, and India among other regions.
Now the Russia-Ukraine war has threatened to dismantle the country's tech industry as infrastructure is destroyed, internet access and electricity are cut off, and tech companies and their workers flee.
Even still, Ukrainian tech workers are carrying on in astounding fashion.
One Ukranian man, who was locked in his dimly lit basement for weeks, carried on programming and coding even while bombs were going off overhead, said Kudymovskyy, as an illustration of Ukrainian resolve.
By some estimates nearly 90 to 95% of all startups fail, but in the experience of Pavlo Shlapak, founder of Phygit, which creates digital experiences for physical products, the survival rate for Ukrainian startups is significantly higher. "And that's because we can adapt, we have a positive mind, great sense of humor, and it's a super valuable source actually in crisis situations," he said.
For Ukrainian founders then, relocating and building a startup in sunny Los Angeles, is almost easy by comparison. Access to capital is plentiful, networking opportunities abound and the Los Angeles tech community is thriving.
Despite being separated by more than six thousand miles across the Atlantic Ocean, several Ukrainians saw parallels between Odessa, Ukraine and Los Angeles for example.
"Odessa is the most diverse city in Ukraine," said Primeclass founder Ivan Kovpak, who noted the connection between his hometown and Los Angeles. Kovpak, Skrypnyk and Kudymovskyy agreed that both cities possess comparable climates, proximity to water and similar levels of openness and diversity.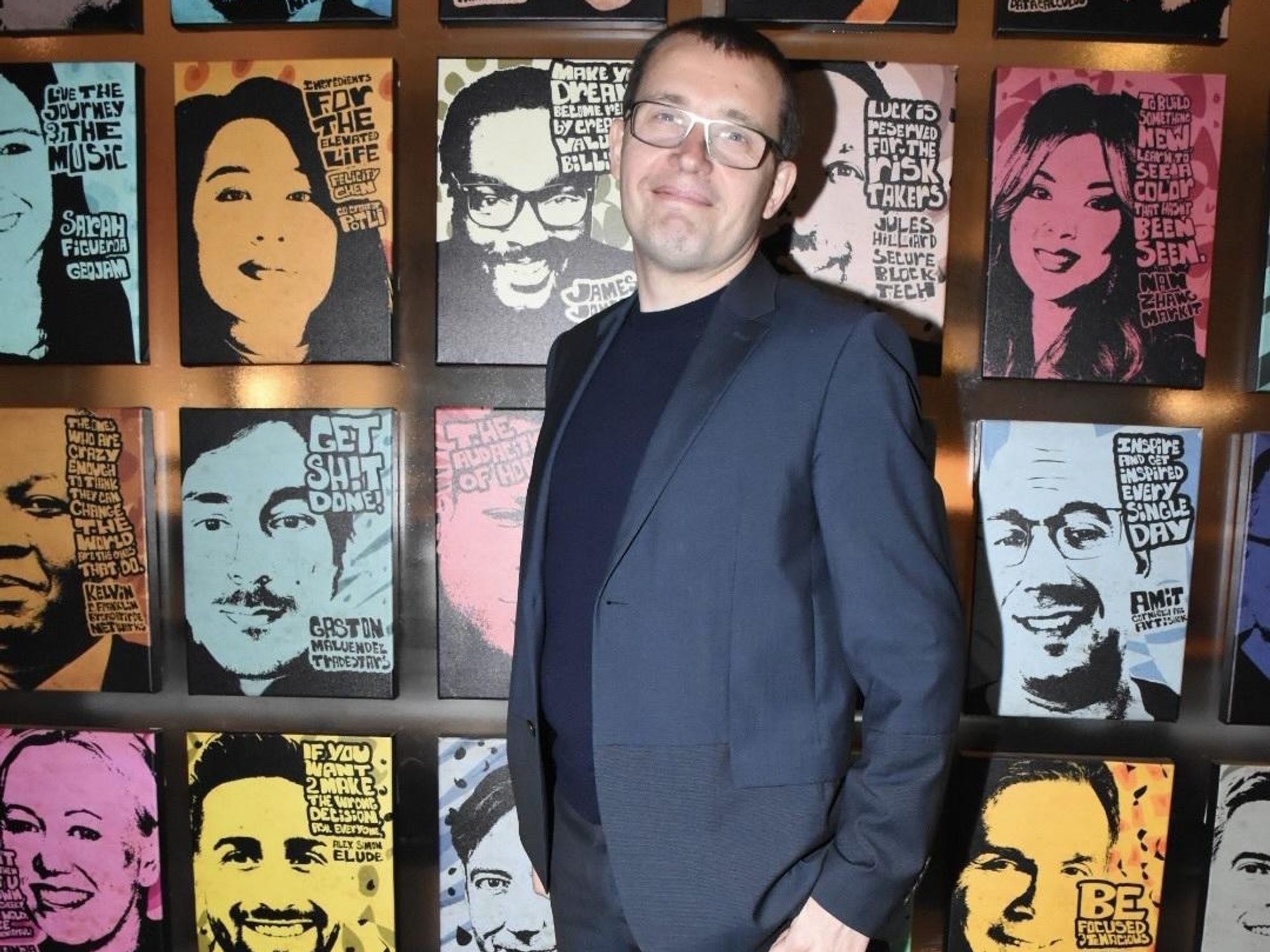 Ivan Kovpak, Primeclass founderJoey Mota
"In California, everybody kind of likes Silicon Valley, but there's something very special about this place," said Kudymovskyy, a former consultant who moved to Los Angeles in 2012 before starting his own firm ITRex Group. Kudymovskyy also said that diversity and access to different ideas can actually make startups more successful.
The culture of creativity and storytelling was one of the main appeals of relocating to Los Angeles, according to several founders. More than one joked that Ukrainians are not the best salesmen or marketing gurus. But living in the filmmaking and content creation capital of the world, they now had the perfect combination of storytelling and tech.
The combination of a U.S. founder with sales experience and "a founder from Ukraine who will develop a product is the killer combination," said Malytskyy, co-founder of Sota.
Other founders agreed. "I think the combination of Ukraine and LA is our key of success," said Sydorenko. "If you take almost any company, you have developers in Ukraine, you test your product in Ukraine, and you have people who create networking and promote your product in LA, any sort of company will be successful," she said.
Although it may seem more obvious to build a startup in Silicon Valley rather than Los Angeles, several founders thought otherwise.
"It makes perfect sense that if you want to build a startup, you think that San Francisco is the spot," Sydorenko added. "But actually it's the worst place to build because the cost per developer is extremely high [and] you need to compete with the biggest companies in the market," she said.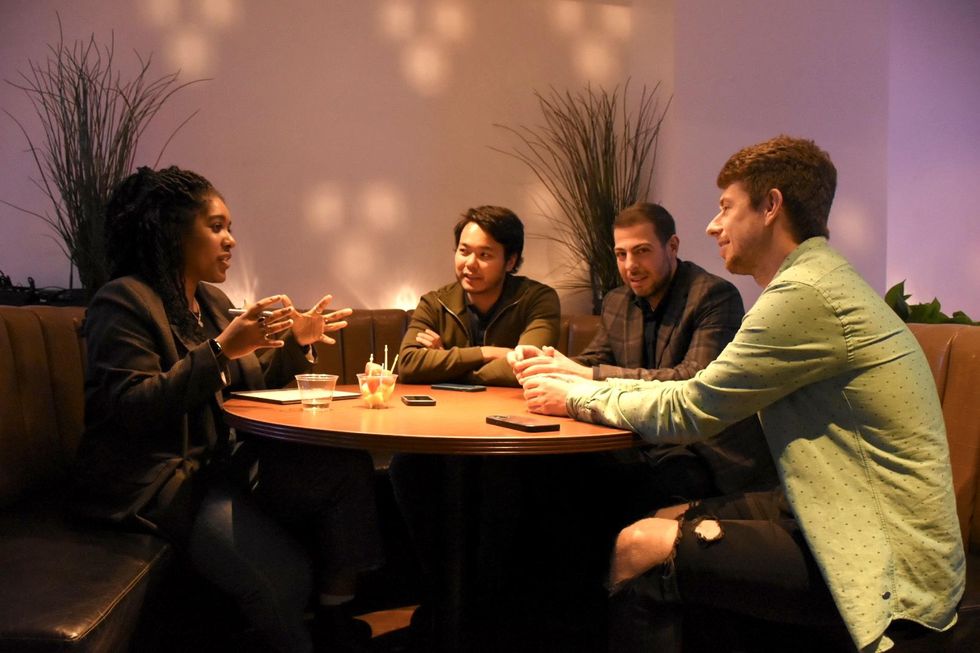 Omar Zhandarbekuly, Yevgen Arutyunyan - AEV charging, Oleksyy Malytskyy - Go SotaJoey Mota
Plus as more Silicon Valley investors open offices in the city and startups relocate their headquarters, Los Angeles is quickly becoming a new tech capital in its own right, said Menshikov.
In many ways Los Angeles was the perfect landing spot for this group of entrepreneurs. But as the Russia-Ukraine war rages on, many of the founders can't help but feel the tug of home.
They each grappled with the dual responsibility and tension of building successful startups in the U.S., while still supporting their country and taking care of friends, family and employees back home.
Founders often find themselves helping colleagues find shelter and safe places to work back in Ukraine or working to relocate family members. At times this can mean ceasing startup operations to assist with the war.
"Every Ukrainian is in one way or the other contributing to the war," whether they are on the front lines or not, said Malytskyy, who organized a resistance group inside of Russia at the start of the war.
For the founders, this often means using money as a form of resistance.
"We also fight on the economical front," said Skrypnyk. In his mind they are financial soldiers, helping to wage war by beefing up the Ukrainian economy, sending monetary support to the military and propping up families and businesses.
Although these founders have physically left Ukraine, they brought with them their country's sense of resilience, humor, purpose and passion. For now, Los Angeles is home, but the spirit of Ukraine lives on.