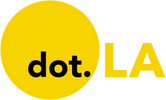 Get in the KNOW  
  on LA Startups & Tech  
X

Tech Groups Push Back Against Texas' Controversial New Social Media Law
Kristin Snyder
Kristin Snyder is an editorial intern for dot.la. She previously interned with Tiger Oak Media and led the arts section for UCLA's Daily Bruin.
12:21 PM | May 16, 2022
Two groups representing social media giants are trying to block a Texas law protecting users' political social media content.
NetChoice—whose members include the Culver City-based video-sharing app TikTok—and the Computer & Communications Industry Association (CCIA) filed an emergency application with the Supreme Court, the Washington Post reported Friday. HB 20, which went into effect Wednesday, allows residents who believe they were unfairly censored to sue social media companies with over 50 million U.S. users. Tech companies would also have to integrate a system for users to oppose potential content removal.
---
The law, which was initially signed by Governor Greg Abbott in September, was previously barred by a federal district judge but was lifted by the U.S. Court of Appeals for the 5th Circuit in New Orleans. NetChoice and CCIA claim the law violates the First Amendment and seek to vacate it by filing the application with Justice Samuel A. Alito Jr.
"[The law] strips private online businesses of their speech rights, forbids them from making constitutionally protected editorial decisions, and forces them to publish and promote objectionable content," NetChoice counsel Chris Marchese said in a statement.
The two lobbying groups also represent Facebook, Google and Twitter. The latter is undergoing its own censorship conundrum, as Elon Musk has made it a central talking point in his planned takeover.
Tech companies and policymakers have long clashed on social media censorship—a similar law was blocked in Florida last year, though Governor Ron DeSantis still hopes it will help in his fight against Disney. In the wake of the 2021 insurrection in the capital, Democratic lawmakers urged social media companies to change their platforms to prevent fringe political beliefs from gaining traction.
Conservative social media accounts like Libs of TikTok have still managed to gain large followings, and a number of right-wing platforms have grown from the belief that such sentiments lead to censorship.
Having citizens enforce new laws seems to be Texas' latest political strategy. A 2021 state law allows anyone to sue clinics and doctors who help people get an abortion, allowing the state to restrict behavior while dodging responsibility.
From Your Site Articles
Related Articles Around the Web
Kristin Snyder
Kristin Snyder is an editorial intern for dot.la. She previously interned with Tiger Oak Media and led the arts section for UCLA's Daily Bruin.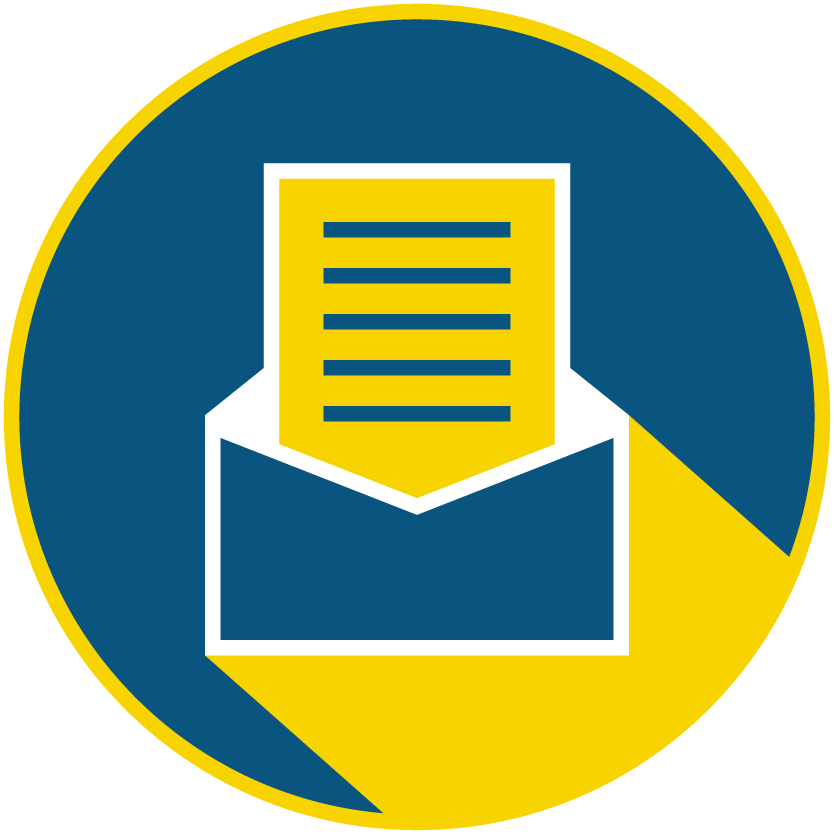 Subscribe to our newsletter to catch every headline.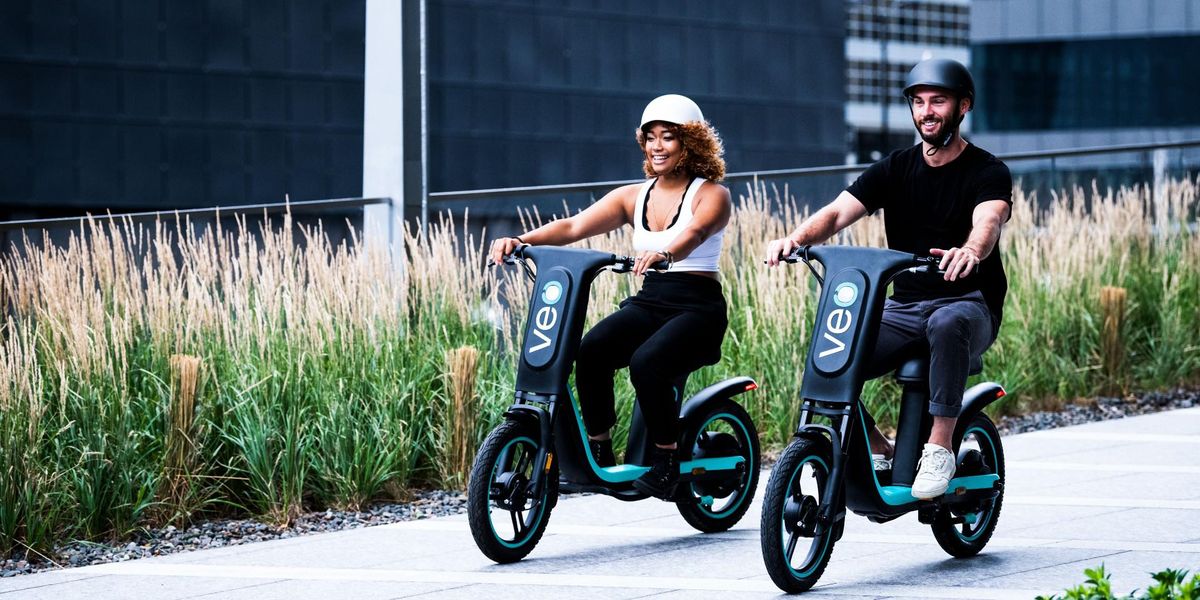 Image courtesy of Veo
Three months after opening its new headquarters in Santa Monica, micromobility startup Veo is expanding its fleet and its footprint. As of last week, riders have been able to cross the municipal boundary between Santa Monica and L.A. and take trips north to Will Rogers State Beach, south to Marina Del Rey and east to Mar Vista.

"It's good to see more people able to actually commute from Santa Monica to a nearby neighborhood…because in the past, we [did] see a lot of people stopped at the boundary," said Veo CEO Candice Xie.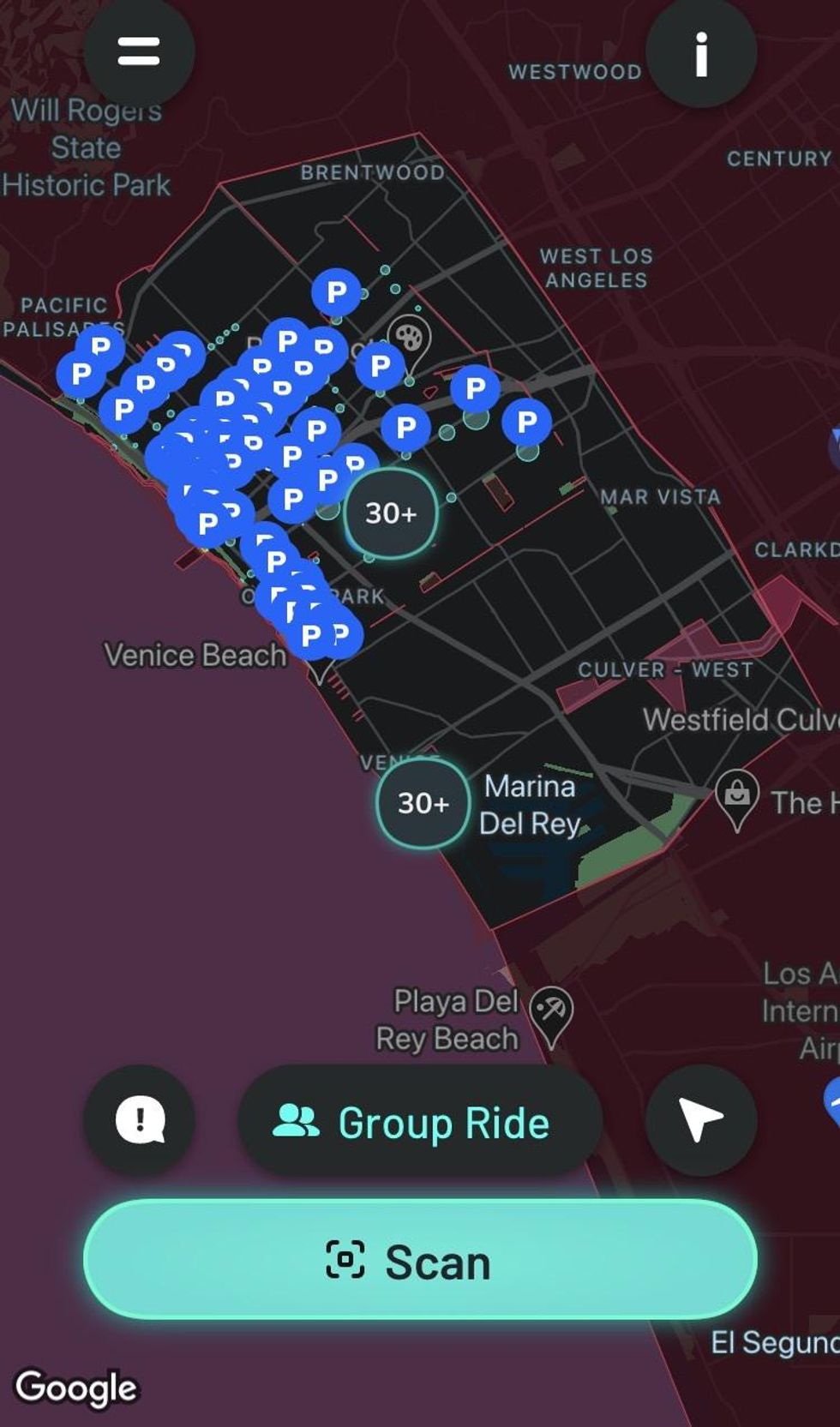 A screenshot shows Veo scooters' new availability on the west side of the city of L.A.
Still, riders will not be able to ride all through the city of L.A. The city of L.A. has only granted them permits for 500 vehicles. Xie said they're focusing on expanding the boundaries of where their mostly Santa Monica-based users are already indicating they want to ride.
As part of the expansion, the company is adding a mixed fleet of 400 e-bikes and 100 standing scooters.
Enterprising riders who venture beyond the new, expanded geofenced zone can expect to receive a warning text message and for their vehicle to come to a slow stop. In addition, they will not be allowed to leave the e-scooter or e-bike outside of the zone without incurring a penalty that starts at $15.
Currently, it costs riders $1 to unlock and $0.33 cents per minute to ride (plus tax and fees). Residents of Santa Monica and Los Angeles who qualify can apply to ride at a reduced rate through Veo Access, where riders pay $5 per month for unlimited 30 minute rides.

Xie said that the permit approval process for the city of L.A. took longer than originally anticipated and that this new expansion will happen in phases, with the next phase anticipated in two to three months.

Veo is the seventh micromobility operator currently permitted in the city of Los Angeles, joining rivals Bird, Lime, Wheels, LINK (Superpedestrian), Lyft and Spin.
Veo's expansion comes at a precarious time for the shared micromobility market. Earlier this month, Santa Monica-based Bird laid off 23% of its staff. Layoffs were also reported at both Superpedestrian and Voi this week.
However, Xie said that Veo is doubling down on both the greater L.A. area and California as a whole, as it recently launched in Berkeley and intends to move into Santa Clara and San Jose soon. As other companies lay off workers in pursuit of profitability, Xie said Veo is expanding.

"We're still hiring from the community and want to increase our exposure and also have more local talent join us."
Correction: An earlier version of this post stated that Veo vehicles were already available in Santa Clara.
Maylin Tu
Maylin Tu is a freelance writer who lives in L.A. She writes about scooters, bikes and micro-mobility. Find her hovering by the cheese at your next local tech mixer.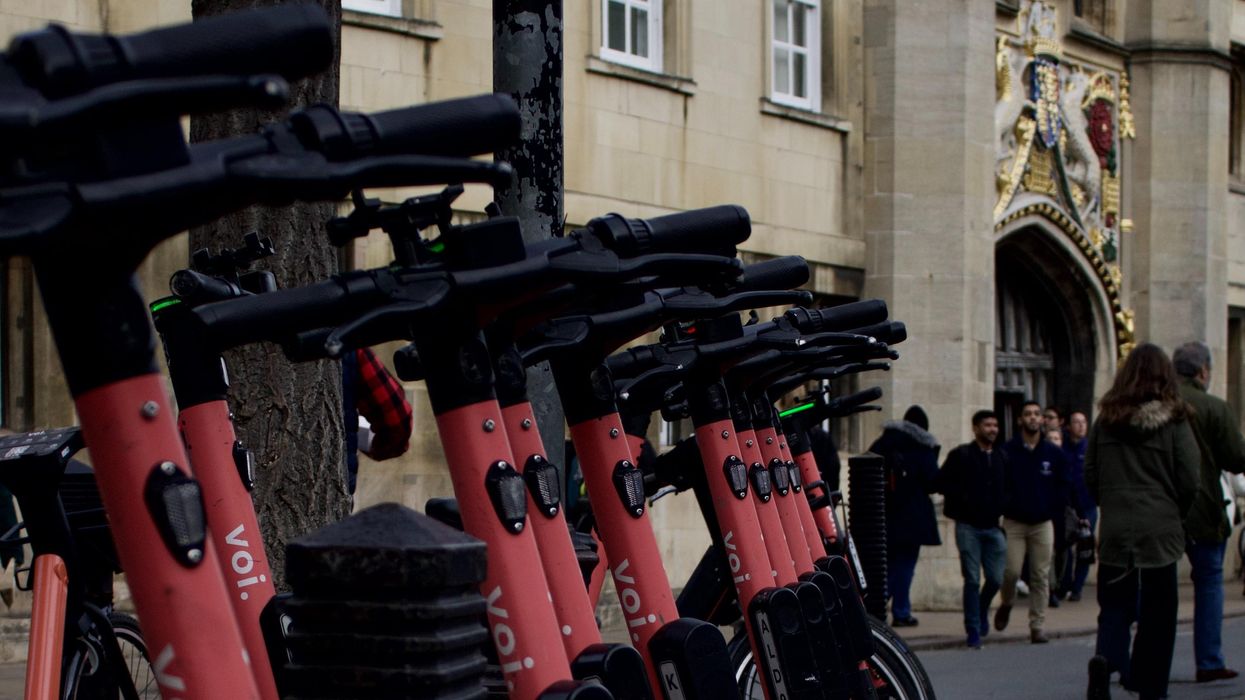 "If you get the chance, make sure to test drive a Toyota."
I'm walking down a row of booths at Electrify Expo at the Long Beach Convention Center on a hot June day. I thank the red-shirted brand ambassador and scurry towards the nearest e-scooter.
Sorry, Toyota. I'm not here for the cars.
Electrify Expo—the biggest outdoor electric vehicle festival in the U.S.—took place this past weekend and e-scooters, e-bikes and other micro EVs took center stage.
At an event focused on electrification, more than half of the companies represented were in the micromobility space. And there's a good reason for that.
According to industry leaders, electrification means significant room for growth in the market as American consumers emerge from the dark years of the pandemic and seek out more active and eco-friendly modes of transportation.
Only 6% of bikes sold in the U.S. are e-bikes, compared to a rate of 17% in Europe and 50% in the Netherlands, said Claudia Wasko, vice president and general manager of Bosch eBike Systems, at the event's Industry Day.
"Last year, 2021, in Europe, almost 6 million e-bikes have been sold; just in Germany, 2 million e-bikes have been sold. And in the US, not even 1 million. But this shows us the huge potential we still have," she said.
Industry speakers also praised European countries for their adoption of comprehensive micromobility infrastructure.
"If you drive around Los Angeles… you'd have a tough time being on an electric bike or an electric scooter or even one of our mopeds, that can hit speeds of 60 miles an hour," said Joseph Constanty, director of global strategy at Niu. "You still feel out of place when a huge Ford Ranger F-150 comes riding up right next to you and you're dwarfed by it. It's an infrastructure problem."
Companies are banking on a cultural shift as Americans get out of their cars and onto an e-bike, moped or e-scooter.
Jesse Lapin, chief operating officer of Magnum Bikes, suggested that it's less of a shift and more of a return. Americans ride their bikes as children and then abandon them in the garage as soon as they turn 16. However, driving itself might be going out of style; millennials are driving less than their elders and Gen Z is in no rush to get in the driver's seat (of a car). And who can blame them? Gas prices have hit record highs with no sign of relief on the horizon.
What are they gonna do, take the bus? JackRabbit Mobility is hoping they take a micro e-bike instead, with a 24 pound, 20 mile-per-hour device marketed to college students and other casual riders. But why stop with one? Lapin sees the future American garage filled with not one, but two e-bikes as the market diversifies.
"E-bikes truly are the best way to communicate and to connect people with other people, people with places, people with views. It's the best way to visit national parks; it's the best way to get out there and connect with yourself," he said.
And there's one other advantage to micromobility: It's hella fun. And with a looming recession and two years and counting into a pandemic, American adults with disposable income just want eco-friendly toys that go zoom. Or at least that's what the industry is banking on.
It's true: When I'm flying around the test track on an e-bike and I hit the throttle, getting that coveted 28-miles-per-hour, I feel like a kid again.
Provide a mode of transportation that you can charge from the comfort of your one-bedroom apartment, one that's fun, good for the environment and lets you fly past stopped rush hour traffic on Venice Boulevard?
Cars could never.
Maylin Tu
Maylin Tu is a freelance writer who lives in L.A. She writes about scooters, bikes and micro-mobility. Find her hovering by the cheese at your next local tech mixer.