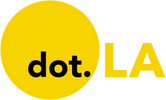 Get in the KNOW  
  on LA Startups & Tech  
X
Tech Groups Push Back Against Texas' Controversial New Social Media Law
Kristin Snyder
Kristin Snyder is dot.LA's 2022/23 Editorial Fellow. She previously interned with Tiger Oak Media and led the arts section for UCLA's Daily Bruin.
12:21 PM | May 16, 2022
Two groups representing social media giants are trying to block a Texas law protecting users' political social media content.
NetChoice—whose members include the Culver City-based video-sharing app TikTok—and the Computer & Communications Industry Association (CCIA) filed an emergency application with the Supreme Court, the Washington Post reported Friday. HB 20, which went into effect Wednesday, allows residents who believe they were unfairly censored to sue social media companies with over 50 million U.S. users. Tech companies would also have to integrate a system for users to oppose potential content removal.
---
The law, which was initially signed by Governor Greg Abbott in September, was previously barred by a federal district judge but was lifted by the U.S. Court of Appeals for the 5th Circuit in New Orleans. NetChoice and CCIA claim the law violates the First Amendment and seek to vacate it by filing the application with Justice Samuel A. Alito Jr.
"[The law] strips private online businesses of their speech rights, forbids them from making constitutionally protected editorial decisions, and forces them to publish and promote objectionable content," NetChoice counsel Chris Marchese said in a statement.
The two lobbying groups also represent Facebook, Google and Twitter. The latter is undergoing its own censorship conundrum, as Elon Musk has made it a central talking point in his planned takeover.
Tech companies and policymakers have long clashed on social media censorship—a similar law was blocked in Florida last year, though Governor Ron DeSantis still hopes it will help in his fight against Disney. In the wake of the 2021 insurrection in the capital, Democratic lawmakers urged social media companies to change their platforms to prevent fringe political beliefs from gaining traction.
Conservative social media accounts like Libs of TikTok have still managed to gain large followings, and a number of right-wing platforms have grown from the belief that such sentiments lead to censorship.
Having citizens enforce new laws seems to be Texas' latest political strategy. A 2021 state law allows anyone to sue clinics and doctors who help people get an abortion, allowing the state to restrict behavior while dodging responsibility.
From Your Site Articles
Related Articles Around the Web
Kristin Snyder
Kristin Snyder is dot.LA's 2022/23 Editorial Fellow. She previously interned with Tiger Oak Media and led the arts section for UCLA's Daily Bruin.
https://twitter.com/ksnyder_db
08:14 AM | October 31, 2022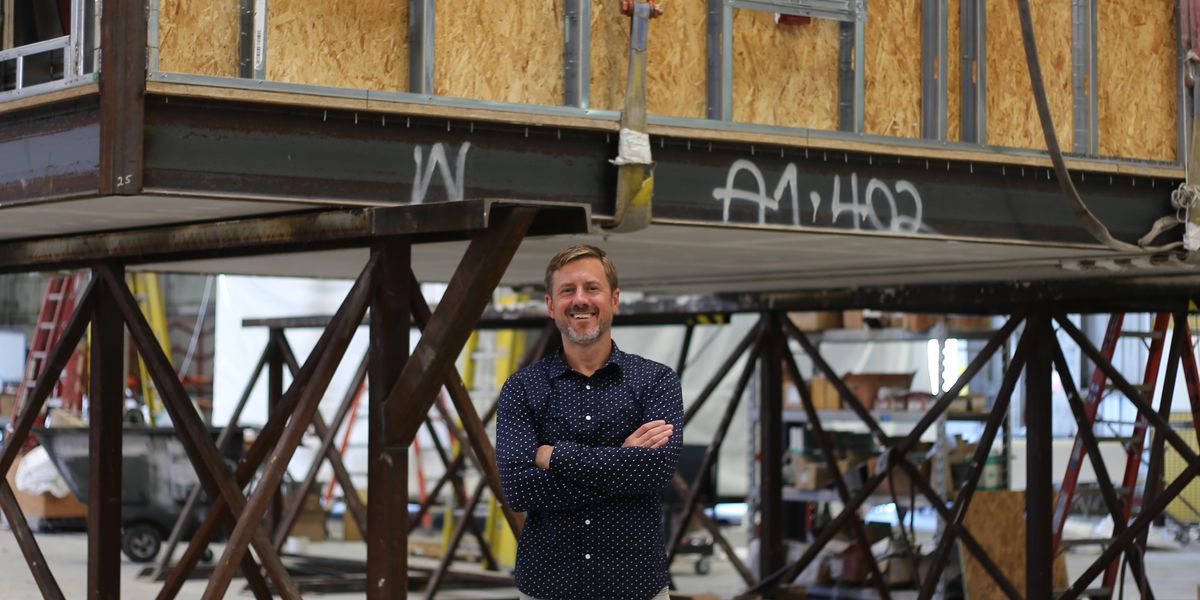 photo by Decerry Donato
Nick, a former inmate, has been living in the Hilda L. Solis Care First Village (HSCFV), a permanent supportive housing complex built by CRATE Modular using 66 retrofitted shipping container units, for a little over a year.
Without this housing complex, Nick would be among the 66,436 people currently experiencing homelessness in Los Angeles County.
The supporting housing complex was completed in April 2021 and is located in Downtown Los Angeles. A month after the $57 million project was finished, each room was completely occupied.
Founded in 2018, CRATE Modular began its business repurposing single-use shipping containers to build supportive housing complexes, schools, and bed and breakfasts, among others.
"I looked at where the modular market is, and where it makes the most sense," CEO Rich Rozycki says. "California is probably the number one if not close to the number one market for modular construction."
To date, the company has completed over 30 projects using repurposed shipping containers, a majority of which were privately funded through traditional lenders. But since affordable housing projects are funded through grants, tax credits or bonds, Rozycki says it typically takes more time to close a transaction and ultimately deliver an affordable unit to market.
But since CRATE is part of the factory-built housing program (FBH), which provides California residents with reduced housing costs, CRATE says it can typically receive approval on building plans in two to five business days depending on the project.
"There's so much work that needs to be put in place, not only in Southern California, but, Central and Northern California, Rozycki says, "and if you think about the other metro areas that are bordering California that are experiencing rapid growth, and some of the same issues that we're experiencing here, we're perfectly positioned to deliver solutions into Arizona, Nevada and Oregon."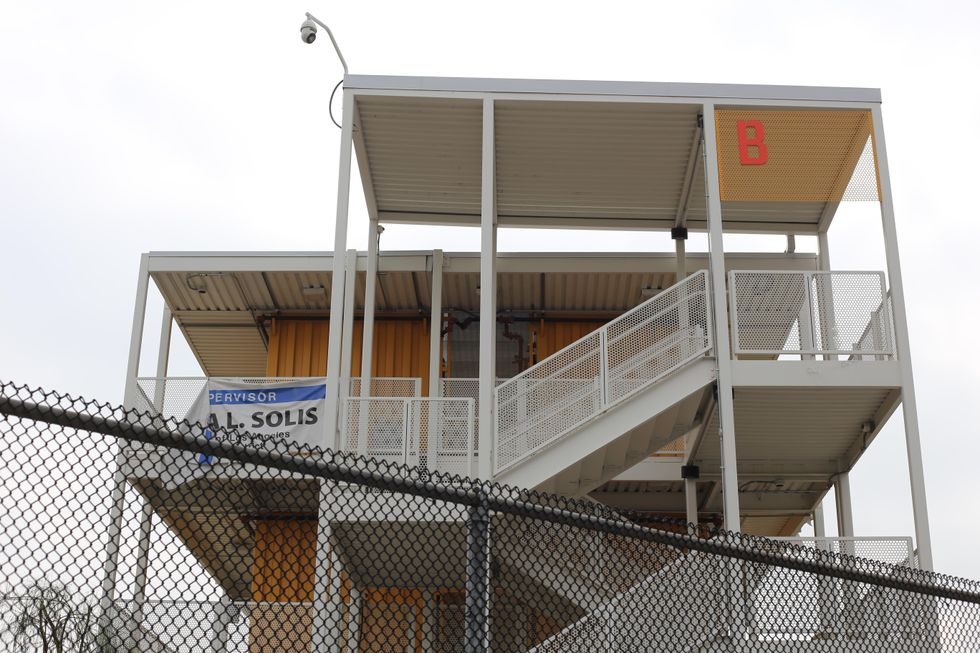 CRATE Modular's repurposed shipping containers at Hilda L. Solis Care First Village. Photo by Decerry Donato
Aside from public work projects, CRATE has also built private charter schools and public schools out of repurposed shipping containers as seen in Malibu and Oak Park.
But not everyone is convinced the modular approach to building supportive housing is the solution to Los Angeles's houselessness woes.
"I think modular is one solution to building permanent supportive housing," said PATH Ventures CEO Joel John Roberts. "However, it is not a 'magic solution.'" Roberts points to the fact that getting affordable housing projects in CRATE's pipeline is tricky since the modular company has a variety of projects it's working on. Adding, however that if PATH Ventures can enter this pipeline, then the build time will decrease and the number of individuals they can house will increase.
Nonetheless, with the launch of its new cold-formed steel methodology, CRATE is optimistic they can meet these needs. The modular company began its next affordable housing project in February: a 47-unit permanent supportive housing complex in Koreatown that will house individuals in Los Angeles experiencing homelessness.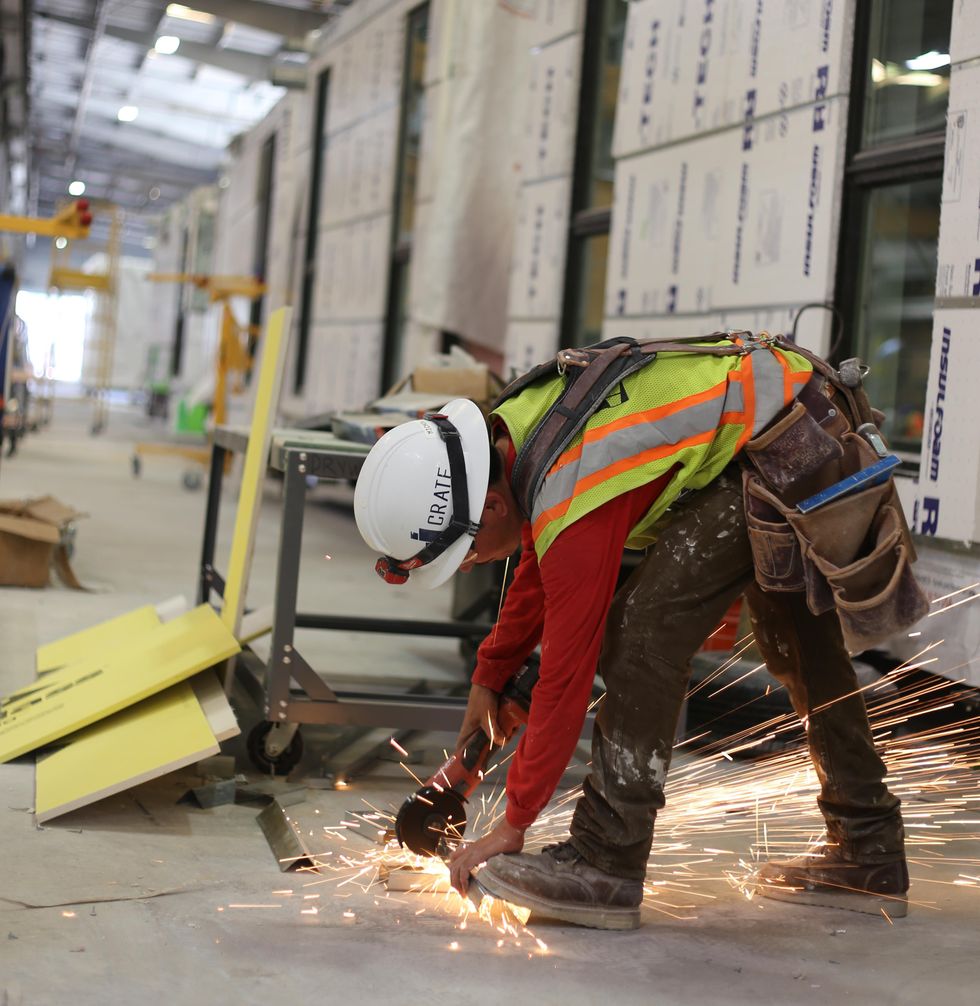 man at work at CRATE Modular Photo by Decerry Donato
Currently, using their new development method, it takes roughly seven days to build a module. But according to Rozycki, the company's goal by the end of the year is to get to a point where they are building three modules a day, with hopes of building four to five modules a day in 2023. In that sense, Rozycki says, "we're doing for the building sector what Henry Ford did for automobile production."

Decerry Donato
Decerry Donato is a reporter at dot.LA. Prior to that, she was an editorial fellow at the company. Decerry received her bachelor's degree in literary journalism from the University of California, Irvine. She continues to write stories to inform the community about issues or events that take place in the L.A. area. On the weekends, she can be found hiking in the Angeles National forest or sifting through racks at your local thrift store.
06:00 AM | January 01, 2023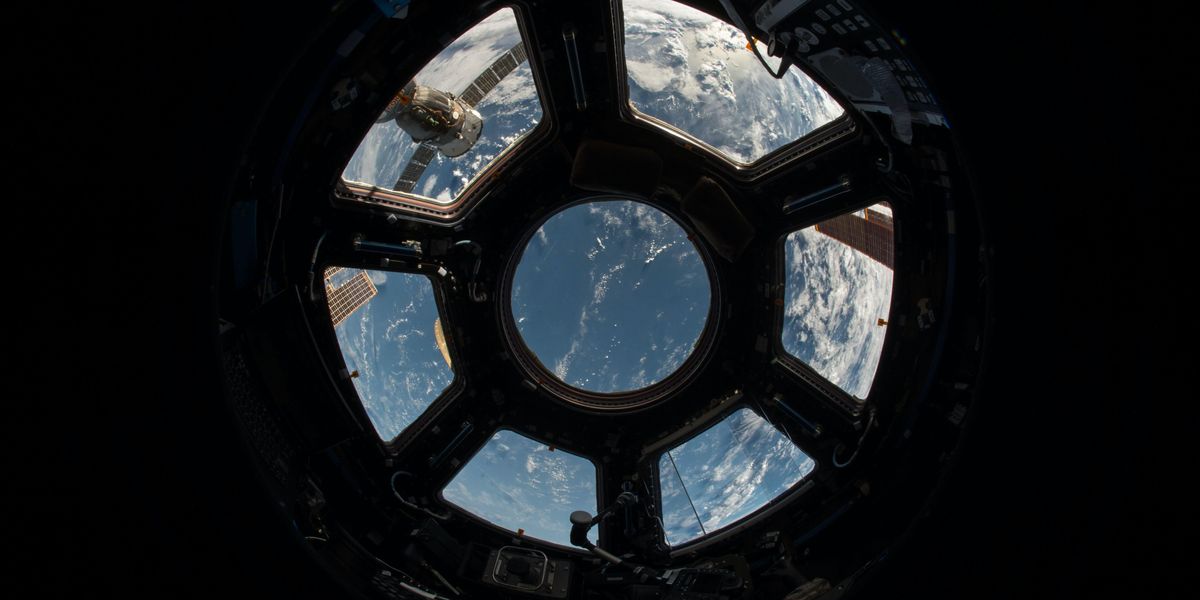 As human space tourism ramps up, and we continue to explore deeper into the cosmos, one alarming fact is becoming more evident: Despite decades of human spaceflight, we still have very limited information about how going to space, or staying there for sustained periods of time, affects our bodies.
So far, flights to low Earth orbit are relatively stable, and thankfully no one has perished on a trip yet. But there's also more to come; Virgin Galactic is planning more space tourism trips next year and beyond that, longer-term missions like Elon Musk's pet project to colonize Mars could come with some serious health risks. And, like any mission to space, nearly every variable has to be considered before launch to ensure the people undertaking these journeys are as healthy as possible.
That's where private industry comes in. There's a handful of startups that are focused on developing technology to make it easier to monitor human health in space. And while it may seem like a far-away pipe dream, they'll be the first to tell you that having startups begin to develop health care products for space-related exploration is key to ensuring there aren't mass casualties.
"The truth is, there is little that is more complex than space, and biology, and these are not things that have fast development times," said Elizabeth Reynolds, a biologist and director of the Starburst Aerospace Care in Space Challenge. The challenge recently awarded six winning startups (three were local to Southern California) a $100,000 investment from pharmaceutical company Boryung, support for on-orbit experimentation by Axiom, a Houston-based company making private space stations, and acceptance into Starburst's 13-week accelerator program.
"As we talk about deep space exploration, that is a point where we get into high amounts of cosmic radiation and it's an environment that will kill us," Reynolds said. "We need solutions that are completely untethered from Earth." Reynolds said she was "less concerned" about space tourism, and more focused on long-term habitation.
Reynolds did note that there's one easy option, one that NASA's relied on heavily up until now: send robots into space to do human work. That's possible, but she noted, "I cannot imagine a future where we continue to only explore space by robots."
There's a myriad of issues that people face when spending long durations of time in space. Some side effects can range from motion sickness to radiation poisoning to heart and muscle atrophy. Others include bodily fluid shifting due to zero gravity, changes in vision, loss of muscle strength and changes in gut biome behavior. Of course, there's also a host of potential mental side effects too, including depression or anxiety. A 2021 study published in the Journal of Clinical Nursing noted that these effects can also persist even after a person comes back from orbit.
Kay Olmstead, CEO of San Diego-based NanoPharma Solutions, was one of the companies selected by Starburst. She told dot.LA the company is working on a way to deliver drugs to people in space to maximize their effects.
Olmstead told dot.LA., NanoPharma "uses [a] nanocoating method developed by NASA to nanosize drugs to improve biosorption – [the] smaller the particle size, better solubility of [the] drug, hence better absorption into our body which is mostly water."
The importance of nano-soluble drugs is key, since it could limit side effects that come from typical ingestion of drugs, such as liver and kidney damage, or systemic toxicology (when a drug is absorbed by or distributed to other parts of the body besides the specific target area), Olmstead explained.
She added that NanoPharma is working on using vacuum pressure in low Earth orbit to deliver drugs to diseased organs without needles, a potential groundbreaking solution since right now, most life-saving drugs need to be administered via IV and that's "not suitable for space travelers." Instead, NanoPharma is working to patent several methods of drug delivery including a nano-nasal spray and a nano-inhaler.
Olmstead noted that there's a number of companies working on private space stations – besides Axiom, she also cited Northrop Grumman, Nanoracks and Sierra Space, who all have "grand plans of infrastructure building in space for private space travelers and in-space manufacturing."
There's a couple dueling local companies with ambitions to build private space stations as well: Vast Space, and Orbital Assembly.
Olmstead noted that there will have to be construction workers in space overseeing building of these outposts, and added, "Care for these space travelers and workers is the most important concern of these aerospace companies aside from the station building/maintenance." She also said that outposts on the moon, which will likely be built after stations in low Earth orbit, come with "even more severe health hazards."
Another local startup that won the Starburst challenge was Vibo Health. Based in Los Angeles and led by physicist and CEO Gil Travish, Vibo develops wearable health tracking technology that uses wrist scanning to give users insight into their health, with the goal of finding health risks without invasive tests.
Right now, Vibo has a growing business terrestrially, but Travish told dot.LA he's eager to see how the tech could be applied to astronauts. "It is a niche, of course, but it's a growing niche," Travish said. He noted that Vibo hopes to do in-space testing within the next two years.
For now, though, both Vibo and NanoPharma said they will continue developing and testing their technology on the ground with the goal of bettering patients' lives here on earth. Travish said he's optimistic that the work will not only better conditions for space-faring humans, but also unlock information about the human condition.
"It's not just about going to space, it's about learning more about ourselves," Travish said.
Samson Amore
Samson Amore is a reporter for dot.LA. He holds a degree in journalism from Emerson College. Send tips or pitches to samsonamore@dot.la and find him on Twitter @Samsonamore.
https://twitter.com/samsonamore
samsonamore@dot.la