tracy gray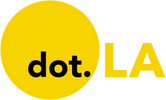 Get in the KNOW
on LA Startups & Tech
X
tracy gray
On this week's episode of the LA Venture podcast, hear from Tracy Gray, founder and managing partner at The 22 Fund, a growth venture capital and advisory firm focused on increasing the export capacity of Southern California companies, positioning these companies to accelerate growth and scale via international sales. She shares insights for how manufacturers should think about exports, industry 4.0 and the state of diversity in venture today.
Key Takeaways:
Gray says culturally the United States is domestic oriented and has an economy based on consumerism. Whereas, other countries around the world have economies based on exporting, which is advantageous for creating jobs, amongst other things. She says the U.S. exports very little due to fear — for example, fear of not speaking the language, fear of not knowing the laws and fear of not understanding regulations on both sides of the arrangement.
Capital at The 22 Fund is used to support its companies to do market research and analysis, because many of their companies are nonprofit and government, and there's little marketing out there to make companies aware of services that can help them export more confidently.
U.S. manufacturing is old-school manufacturing, and The 22 Fund helps to "uptech" and "upskill" the workers and processes at the companies they invest in.
The 22 Fund invests equity — some debt with warrants and revenue share — whatever works for the companies and where they are.
The 22 Fund is most interested in investing in innovative, sustainable and clean manufacturing companies that can grow jobs.
"Women and people of color, we're...always seen as the victims of some of this stuff (climate change, racial justice, economic change), but we are the ones that come up with the solutions. We are the innovators behind this because we know what's happening very closely in our communities." — Tracy Gray
Tracy Gray is managing partner at The 22 Fund.