theater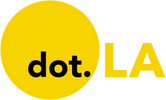 Get in the KNOW
on LA Startups & Tech
X
theater
The pandemic may have accelerated consumers' shift online, but don't expect Americans to forgo theaters permanently for streaming or stop shopping at the grocery store. Concerts and conferences will eventually come back, but the post-pandemic future will likely be very different.
Those are some of the insights from Atom Tickets co-founder Matthew Bakal and Greycroft's Elaine Russell, who spoke in a dot.LA Summit panel moderated by KPMG audit partner Charity Manley on Wednesday. Atom Tickets is a digital movie ticketing service and Greycroft is a venture firm which focuses, in part, on retail.
Though many are staying home, Americans are still spending money, Russell said, and ecommerce is doing much better than many predicted.
"We went through an acceleration during this pandemic that we thought would take five to 10 years," she added. "And we just achieved that digital acceleration over the last nine months. And I think it's only going to continue."
The turn to ecommerce was a trend long in the making, one that is reflected in the decline of shoppers flocking to malls and stores on Black Friday in recent years and the increased numbers of online purchases on Cyber Monday.
"Black Friday will not be what it used to be. Cyber Monday is where it will be at," she said. "We've already seen that trend over the past few years."
One of the most dramatic shifts online has been in the grocery industry. Pre-pandemic, about 2% to 3% of all sales were made online through apps like Instacart or grocers' own apps and websites.
"Right now, it's closer to 10 to 15%. We think that in the next five years, that'll increase to 20-plus percent of all grocery spending," she said.
In both the event and retail spaces, Bakal and Russell believe consumers will emerge from the pandemic used a hybrid shopping experience. People will prefer shopping at brick-and-mortar stores or seeing events in person. They'll rely on ecommerce for convenience, they predicted.
"Post pandemic, [people] will go back to some sort of mixed behavior where they will go to the grocery store for some things, but a lot of other things and their traditional sort of staples, they'll buy online, and have delivered," said Bakal.
Movie theaters have slowly opened in many parts of the country and people are returning to the cinema, but the movies haven't followed. Still, Bakal is optimistic.
People are "going to movies, going to restaurants in the country at a lower, but a growing rate," he said. "So for us, it's been about shrinking down to the right size, and focusing on the future to make sure that we're here at the other end of this."
While streaming will still be a big part of people's lives, Bakal believes people will still go to the theatre or drive-in — another form of movie-viewing that has surged during the pandemic — for an in-person experience.
"I think movie theaters, movies will be back earlier than concerts and live sporting events, perhaps because it's just the amount of people in the crowd control," said Bakal. "The planning it takes to deal with those types of venues is different and takes a little more lead time."
In many ways, theaters are facing the same dilemma that restaurants are, as would-be diners begin creating their own traditions at home. That doesn't mean there isn't a space for dine-in restaurants, it means there is an opening for creating new versions of that.
"There is a shift towards these home-cooked meals and towards family and health and all these different markets," said Russell, adding they "kind of roll up in the same thesis — that there's a lot of room for innovation around this, a lot in this space and a lot of opportunity."