texas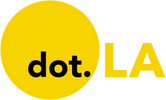 Get in the KNOW
on LA Startups & Tech
X
texas
upload.wikimedia.org
After months of speculation, SpaceX and Tesla Inc. chief executive Elon Musk confirmed Tuesday that he is moving to Texas.
The Los Angeles resident made the announcement at "The Wall Street Journal" CEO Council summit, citing Silicon Valley's "outsized influence in the world," which he believes will be reduced as a symptom of the coronavirus pandemic. "I think we'll see some reduction in the influence of Silicon Valley," he said.
Musk criticized California, calling it complacent, with its powerhouse status. "If a team has been winning for too long they do tend to get a little complacent, a little entitled and then they don't win the championship anymore." he said. "California's been winning for a long time. And I think they're taking them for granted a bit," referring to the state's innovators.
He joins an "exodus" of Silicon Valley executives and employees who are leaving the state as remote work becomes a norm, to escape California's stricter regulations and higher taxes. Musk, who became the second richest man in the world, next to Amazon head Jeff Bezos, after Tesla shares soared, stands to benefit from Texas's lack of a state income tax.
Earlier this week, Bloomberg News reported that the Musk Foundation quietly moved to Texas in October, a move that had been in the works since the summer. Musk has suggested several times online earlier this year that he was considering moving.
At the beginning of May, he tweeted "Will own no house." He then listed several of his Los Angeles properties on Zillow.
A week later, Musk took to Twitter again, to disagree with Alameda County's shelter-in-place rules, which were stricter than the state's COVID-19 guidelines.
"Tesla will now move its HQ and future programs to Texas/Nevada immediately," he tweeted. "If we even retain Fremont manufacturing activity at all, it will be dependen [sic] on how Tesla is treated in the future."
Tesla then briefly sued the county, dropping the suit a little over a week later.
Despite his move, Musk said both Tesla and SpaceX will continue the majority of their operations in California in his Tuesday announcement. In Tesla's second-quarter earnings call in July, Musk confirmed that a second factory would be constructed in Austin, to produce Tesla's Cybertruck, its Semi, Model 3 and Model Y.
From Your Site Articles
Related Articles Around the Web