struum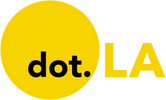 Get in the KNOW
on LA Startups & Tech
X
struum
Image from Shutterstock
Filmhub—a Santa Monica-based company cutting out Hollywood's middle-man to allow filmmakers to distribute their content straight to streaming services—has raised $6.8 million in seed funding led by Silicon Valley venture giant Andreesen Horowitz.

The round included participation from investors including 8VC, FundersClub, Eleven Prime, Rupa Health CEO Viswanathan, Candid CEO Nick Greenfield and Codecov CEO Jerrod Engelberg, TechCrunch reported.
Filmhub provides filmmakers with a way to distribute their work directly to big-name streaming services like Amazon Prime Video and Apple TV without relinquishing their rights. The startup was co-founded in 2016 by Klaus Badelt, a composer and producer who has written scores for films such as "Gladiator," "The Thin Red Line" and "Pirates of the Caribbean: The Curse of the Black Pearl." Filmhub co-founder and CEO Alan d'Escragnolle told Deadline Hollywood that Filmhub's goal is to empower filmmakers through "ownership and monetization opportunities".
Should Filmhub continue to grow in reach and viability, it could mark a major shift away from the traditional studio model, where filmmakers are often forced to surrender the rights to their work. Filmhub aims to solve this by offering filmmakers a no-frills, 80/20 revenue split with no upfront payment. The startup's model also speaks to the growing power of streaming services, with viewers increasingly ditching their cable boxes in favor of the 200-plus streaming platforms available in the U.S. as of last year.
Filmhub is also finding synergies with like-minded startups in its hometown. It recently partnered with Struum, a Los Angeles-based platform that has been dubbed "ClassPass for streaming" and compiles content created by smaller video streaming services under its own subscription.
From Your Site Articles
Related Articles Around the Web
The average American adult uses more than three streaming platforms every month, but the problem many viewers face with all these options is choice paralysis — the feeling of being overwhelmed by a glut of paid TV offerings.

With each entertainment company inking different carriage deals, one streaming service rarely holds onto a piece of content for long, unless a streamer owns and consolidates its library outright, like Disney Plus or NBC Peacock.
This can make it difficult for users (roughly 82% of the country, according to a recent Deloitte study) to figure out where to stream their favorite content. Niche services like Magnolia Pictures or Tribeca that offer compelling genre-based content but don't have the extensive libraries of their larger competitors, can often be overshadowed.
For $4.99 per month, startup Struum (rhymes with room) aggregates content from 60 smaller streaming providers including BBC Select, Magnolia Pictures, Tribeca, Cheddar News, Cinedigm and FilmBox into an app that tells people where to find media. The monthly subscription fee comes with 100 credits, which Struum users can redeem each month to watch specific content on the app.
Struum co-founder and CEO Lauren DeVillier said the app, which launched in January, is licensing entire libraries from smaller entertainment companies looking to gain more viewers.
The former vice president of digital media for ABC TV and vice president of product for Discovery Ventures has gotten some big names to back Struum, including former Disney CEO Michael Eisner, who invested through his company Tornante and called it a "great idea."
DeVillier said that she thinks Struum could be well-positioned to capitalize on what she called a reversal of "the great unbundling," where consumers actually want to save money by paying for several services wrapped up in one (basically, the exact opposite of what motivated chord-cutting from cable in the first place).
"I think that you will see that, you know, there's a sort of great unbundling, and now we're sort of heading back into the bundle. It's frustrating for consumers, and they end up paying a ton of money," DeVillier said. "They were paying whatever their cable package was, then they got rid of that and now they're adding it back up, and that can be [up to] $100 if you have a handful of services. So, I think that you'll see some more aggregation happening."
Struum raised a $7 million series A round led by Canadian mass media company Corus Entertainment to expand into Canadian markets, increase its content library and further develop its technology. New investor Gaingels also joined the round.
The company would not disclose how much it's raised since its launch last year.
"[As] a larger streamer streaming company, you have to go into the international space and tap into that audience segment, you know, we feel strongly about going into Canada. Corus is a huge leader in Canada," Devillier said. "There's also some great content partners up there that have great content, and we would love to do deals [with them]."
The app will prompt a person to subscribe to a streaming service if it detects they're using most of their credits to watch, say, a bunch of shows from the BBC, one of Struum's content partners.
"We were really trying to address that problem for customers to really manage their package of services, by aggregating all of these services into one simple, monthly subscription," DeVillier told dot.LA. "We'll be onboarding content regularly, you know, on a weekly basis, so there'll always be something new for them to find."
DeVillier said the credit model is designed to let people sample content on different streaming services without outright subscribing to them all, a bill she said could reach into the hundreds of dollars each month.
Right now the Struum app is only available on iOS and Android phones, but the company will also use the Series A funding to launch on TVs — including Roku, Amazon Fire TV and Apple TVs — in the coming months.
DeVillier said she doesn't envision Struum competing with bigger streaming players. Instead, she hopes they complement each other. "We see ourselves sitting alongside, you know, some of the larger players," she said. "So, we don't really see ourselves competing in the spaces like Netflix or HBO or Disney Plus, we really see ourselves as sitting alongside those."
From Your Site Articles
Related Articles Around the Web