storyfile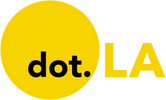 Get in the KNOW
on LA Startups & Tech
X
storyfile
In April, the two living survivors of the 1921 Tulsa Race Massacre sat down for an interview designed to archive their stories using artificial intelligence.
StoryFile, a Los Angeles startup that creates AI-powered interactive videos, prepared the questions. The company usually invites guests to its Hollywood studio; Star Trek actor William Shatner spent five days there in March answering questions before a camera.
After recording 106-year-old Lessie Benningfield Randle and 107-year-old Viola Fletcher, the Gilcrease Museum in Tulsa set up a lifesize screen to display virtual versions of the women. Guests could ask them questions, almost like having a conversation in person.
"If you're reading something or watching a documentary, you're seeing what someone else has decided they want you to know," said CEO Heather Smith, who thought of the concept in 2010. "It's a very passive experience."
Instead, ask the expert directly.
Nearly a year after closing a $2 million round, the L.A. company is raising another $4 million from undisclosed investors with plans to launch an iPhone version of the technology. And it hopes to close a Series A by early next year.
The startup is one of several hoping to capitalize on new technology that enables people to appear present even long after their death. Or, virtually train new employees that work in locations across the world.
Storyfile's software, dubbed Conversa, relies on a reservoir of pre-recorded responses. After a user asks a question, Conversa shuffles the taped interview to find the best response.
Since launching in 2017, the company has archived survivors of the Holocast, astronaut Terry Virts and Ashish Jha, a global health advocate whose interview about COVID-19 was projected at the Boston Museum of Science.
Plus, a few entrepreneurs, entertainers and "wealthy individuals" who want to preserve their family histories, said StoryFile's Director Jay Plourde. The videos can also be displayed through holographic imaging, though the company isn't engineering those in-house.
And come the fall, users willing to pay a fee (Plourde didn't disclose how much) can use a mobile version called StoryFile Life to produce their own videos.
"You use our script and your iPhone to ask questions of your grandmother and grandfather to preserve that information for posterity," Plourde said.
The software, he said, has applications beyond documenting aging family members or personal heroes. Massive commercial retailers are using it to train new store managers. An unnamed online education company is piloting the tech on its platform.
It may even make its way into dating apps, where users could upload responses to a standard list of 10 or 20 questions.
"You would be able to interview someone before you ever had to meet them," said Plourde.
Editor's note: This story has been updated with comments from CEO Heather Smith.
From Your Site Articles
Related Articles Around the Web
What began as a project to preserve the experiences of Holocaust survivors is now expanding to include a range of historical figures, and everyday heroes.
StoryFile announced last week it raised $2 million in funding, and expects to receive more in the coming months.
The Los Angeles based company developed from CEO and founder Heather Maio-Smith's desire, in 2009, to have a conversation with a Holocaust survivor. With her background in design for immersive experiences she knew she could figure out the technology to make it happen.
"I wanted to be able to just have a conversation," said Maio-Smith. "I wanted my children, I wanted my grandchildren, to be able to have that same conversation that I was having with these people… And then in 2010 I started to really look into, 'ok, how can I do this?'"
StoryFile's artificial intelligence technology Conversa creates an interactive video conversation that can be preserved and prompted by users. The videos allow users to ask the interviewee anywhere from 50-250 questions about their history and experiences, even decades after the interview subject has passed away.
Welcome to StoryFile www.youtube.com
The pandemic has highlighted the importance of preserving these discussions for future generations.

"COVID actually has not affected us at all. In fact, it's proved our case, especially when we talk about education," said Maio-Smith.
StoryFile hopes to capture and preserve interactive interviews with world leaders and people who changed society, as well as everyday people — including your grandparents —so the next generation can learn from their ancestors' experiences.
The company believes that if this technology works for important figures, it can also preserve and share the experiences of everyday people.
StoryFile launched in 2017, but the beta version of their app came out earlier this year. The company has worked on projects with large media partners including Time Magazine, who it charges for use of the technology.
The company is now working with Civil Rights-era Freedom Riders to record their experiences. And they hope their recent $2 million raise — as well as another $3 million that's expected to come by the end of this year — will help boost their platform.
"100 years from now, everyone on the planet will have a StoryFile," said Maio-Smith. "You don't know what anyone's going to accomplish in their lifetime. So anyone will be able to look to find a person on StoryFile, and actually just talk to them, ask them questions...You could talk to your mom or your great great aunt who came to this country and talk to her about her experience coming to the country and what she did."
The company hopes to use the new funds to expand their technology and launch their app on both iPhone and Android platforms.
From Your Site Articles
Related Articles Around the Web