starsearch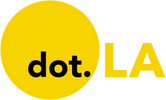 Get in the KNOW
on LA Startups & Tech
X
starsearch
RealNetworks is releasing a browser extension that automatically identifies celebrities and other public figures in YouTube and Netflix videos, using the same facial recognition technology that the company originally developed for use with live surveillance video at schools, casinos and airports."StarSearch by Real" doubles as a video navigation tool, pinpointing the places the celebs appear in the videos, and letting users quickly jump to those spots.

No, it's not going to revolutionize the web, like the company did 25 years ago with its early streaming media technology. But I've been trying out a preview, and it's a surprisingly handy little tool, albeit in a pretty narrow set of circumstances.
So far, I'm primarily using it to skip directly to the portion of a news segment that features the person I'm interested in hearing from.
StarSearch is available starting today as a Chrome extension for Windows and Mac, and as a feature of the new RealPlayer 20/20 software for Windows PCs.

It's not available via set-top devices or smartphones. But the way RealNetworks CEO and founder Rob Glaser sees it, when it comes to video, the PC is back.
"A super interesting thing has happened in the last three months, which is the PC has yet again moved to the center of video in the context of the pandemic," Glaser said on a recent video call where he and other RealNetworks showed the new products. "It's really been a Renaissance period for PCs."
Although the Chrome extension is limited to Netflix and YouTube at launch, the company says it will expand to more video apps and streaming services over time.

"We figured those were the two best places to start, but we're going to branch out support to pretty much any major video source on the web," Glaser said.
The release comes at a time of heightened concern over facial recognition technologies due to issues of privacy and bias. This consumer application, focused on celebrities, isn't likely to raise those kinds of alarm bells, but it's an example of how pervasive facial recognition is becoming in many technology products.
It's the first time RealNetworks has brought AI into one of its consumer products. It's also the first expansion of the company's SAFR facial recognition technology beyond its core market in live video surveillance. The company launched SAFR two years ago, initially for schools, before expanding to public health and public safety.
StarSearch is a free extension. It brings up thumbnail celebrity bios that link to a RealPlayer "Discover" site that includes ads, but the main benefit to RealNetworks would be if StarSearch were to spur more RealPlayer downloads. RealPlayer these days is used largely for downloading, organizing and playing videos. RealPlayer 20/20 is a Windows app that comes in both free and premium versions, starting at $24.99.
In the StarSearch browser extension, the facial recognition is limited to celebrities and other notable people, but people can use it in RealPlayer 20/20 to tag and find family members and friends in their own videos.
Dan Rayburn, a streaming media analyst and consultant who got a preview of the technology, said he could envision StarSearch ultimately expanding beyond celebrities, even identifying inanimate objects such as a company name, a type of car, or a sports team in a video.
"Over time, it's going to become more and more personalized, where you have more options and you can pick what you want that tag to really be," Rayburn said.
RealNetworks says StarSearch differs from other offerings, such as Amazon X-Ray on Prime Video, by using AI to identify people on the fly, rather than manually indexing videos in advance.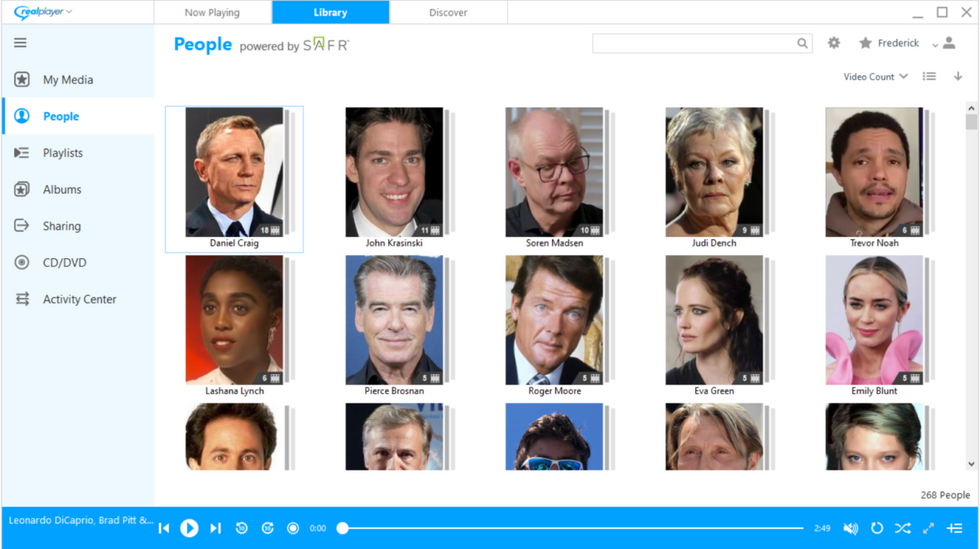 Glaser, who worked at Microsoft before starting RealNetworks, said the interaction between the SAFR and StarSearch teams reminds him of how Microsoft Windows became better back in the day because Microsoft's internal Excel and Word teams were building on the platform and pushing Windows to improve.

"Having a team of people that are really relying on SAFR, putting it through the paces, pushing it, has actually made SAFR better," he said. "So hopefully we'll get some synergies like that out of this too."
Asked if RealNetworks secured the StarSearch trademark from the company that holds the rights to the old Ed McMahon talent search show, Glaser noted that it's specifically called "StarSearch by Real."
RealNetworks' Consumer Media division, which includes RealPlayer, generated $3.5 million in revenue in the first quarter, about 8% of the company's overall revenue. RealNetworks posted a net loss of $4.6 million, with $19 million in cash on hand as of the end of the quarter, after Glaser invested $10 million in the company in February. The company received a $2.87 million loan through the federal government's Paycheck Protection Program in April.
This story first appeared on GeekWire.
From Your Site Articles
Related Articles Around the Web