showtime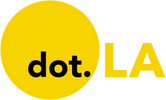 Get in the KNOW
on LA Startups & Tech
X
showtime
Film and television production in Los Angeles picked up last month, driven by shows such as Netflix's "Dear White People" and Showtime's "Shameless."
But the threat of a second wave of coronavirus has studios worried that the filming uptick — still far below pre-COVID levels — may not last, said FilmLA president Paul Audley.
FilmLA granted 880 film permits in October and received 40 applications daily, a sign that the thorough testing protocols set in place by Hollywood guilds and unions were helping build confidence that the industry could create a safe workplace.
There hasn't yet been one outbreak on set, Audley said, in part due to the new studio safety protocols. But state public health officials could soon suggest that unions and guilds pause production if cases in L.A. County continue to rise.
Overall production still remains just under 47% of what FilmLA would expect under "normal filming conditions."
"When [coronavirus case] numbers start going up...that's where we start worrying that [public health officials] may have to start pulling back on some of the permissions they've given," he said.
A recent jump in transmission rates in Los Angeles County is being linked to essential workplaces, restaurants and places of worship as well as household gatherings. In a press conference Monday afternoon, L.A. Mayor Eric Garcetti said he was concerned about the surge and that an "over exuberant" public could get lax with the prospect of a vaccine around the corner.
It's that "COVID exhaustion" Audley says studios are worried about.
In an effort to set their own protocols, Hollywood entertainment unions passed a set of guidelines around testing which includes protections like paid sick leave and "quarantine pay" if state laws send employees back home.
Meanwhile some studios and production companies, like other industries across the country, have created their own safety procedures that involve partnering with pop-up testing labs.
"They're now beginning an outreach to their employees to remind them that when they're not at work, they have a responsibility to follow pretty much the same rules," he said.
Santa Monica-based Quantgene, a biotech startup that builds on-site lab pods for business, said it has been running tests for two months for one A-list feature film project in Los Angeles. And there's even more demand, said account manager Rachel Strohmeyer.
The company built two mobile labs for unnamed studios in L.A. and will deliver one to a client out of state.
In the meantime, feature film work is picking up.
Last month, local studios started work on films "Soggy Bottom" starring Bradley Cooper and "King Richard" with Will Smith and Dylan McDermott.

But commercials and TV account for the majority of in-person shoots across the city. Ads that filmed locally in October came from brands like Instagram and Uber and retailers including Walmart and Starbucks. Campaigns like Vote Safe California and Get Out the Vote 2020 also shot ads.
"We all need to recognize it's more expensive and takes a lot more time now to produce," Audley said.
He expects the earliest FilmLA would see a return to normal production levels would be late March or early April. But that return is most likely to come in July.
From Your Site Articles
Related Articles Around the Web